Section 230 Immunizes Snap, Even if It's "Inherently Dangerous"–L.W. v. Snap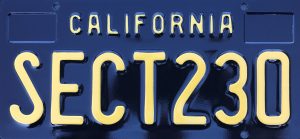 Predators allegedly used Snap to groom minors for sex and to obtain CSAM from them. The plaintiffs asserted products liability and related claims against Snap, on the premise that Snap "is an inherently dangerous software product that Defendants deceptively advertise and promote in a way that facilitates sex crimes against children." The plaintiffs also sued Google and Apple for carrying Snap in their app stores. The court treats this as a surprisingly easy Section 230 case and dismisses the case. Next stop: the 9th Circuit.
ICS Provider. Uncontested.
Publisher/Speaker Claims. The plaintiffs claim that, "by enabling the transmission of ephemeral content on the application, Defendants facilitate the exchange of CSAM, and that Snap's design of the application assists users in 'evad[ing] supervision by legal guardians or law enforcement.'" This does not persuade the judge:
the Court must treat Defendants as publishers or speakers, regardless of how their claims are framed, because their theories of liability plainly turn on Defendants' alleged failure to monitor and remove third-party content. By definition, Snap's failure to remove CSAM distributed on Snapchat by third parties, and Apple's and Google's choice to allow Snapchat to remain available for download in their online stores, involve "reviewing . . . and deciding whether to publish or to withdraw from publication third-party content." Whether they style their allegations as claims for product liability, fraud, or negligence, Plaintiffs can't sue Defendants "for third-party content simply by changing the name of the theory."
Notice how these plaintiffs are trying to turn the offering of a tool for ephemeral content into a basis for automatic liability, even though "ephemeral" content also has many social benefits.
To get around Section 230, the plaintiffs attempted the Lemmon v. Snap workaround. The plaintiffs claimed:
Snapchat's ephemeral design features, specifically the disappearing messages and the Quick Add function, combined with users' ability to create multiple accounts[,] is inherently dangerous and doesn't involve any material contribution by either of the three Defendants. These design features, in Plaintiffs' view, make Snapchat the platform of choice for those seeking to engage in "exploitation and predatory behavior" "without the fear of getting caught." And despite Snap's policy against child exploitation and the distribution of CSAM, the platform's existing "CSAM detection technology like PhotoDNA and CSAI Match is . . . a poor fit to prevent sexual grooming on Snapchat."
[Note: if PhotoDNA does not satisfy plaintiffs, what are services supposed to do? If plaintiffs win cases like this, the obvious implication would be that if social media services can't prevent all instances of CSAM, they should shut down entirely.]
Citing Doe v. Twitter, the court disagrees:
Unlike in Lemmon and Roommates.com, the harm Plaintiffs allege here doesn't flow from a design defect. Rather, the harm animating Plaintiffs' claims "is directly related to the posting of third-party content on [Snapchat]."…Plaintiffs' arguments more closely implicate a publication function than a design or development function.
The claims against the app stores doesn't do any better. The plaintiffs tried a HomeAway workaround by saying that app store downloads are like online marketplace transactions, but the court responds that "the Ninth Circuit has consistently held that an online platform's use of neutral algorithms to recommend content to users does not forfeit the platform's entitlement to Section 230 immunity….Plaintiffs' complaint doesn't allege that either Google or Apple did anything more than create neutral tools by which users could download and access Snapchat."
Third-Party Content. "the offending CSAM material was unquestionably created and distributed by third-party individuals."
Application. Having found that the defendants presumptively qualify for Section 230, the court says it applies to all of their claims–including "product design and defect, failure to warn, misrepresentation, unjust enrichment, violation of state consumer protection laws, and violation of the TVPRA"–because each claim "is predicated on the theory that Defendants violated various state laws by failing to adequately monitor and regulate end-users' harmful messages."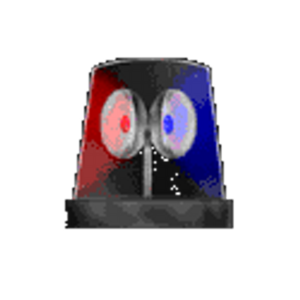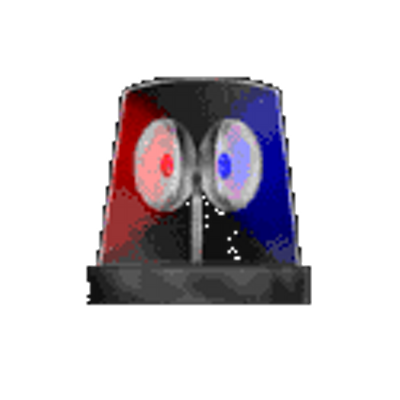 The court reinforces that Section 230 applies to the TVPRA claim (a FOSTA claim) as a straightforward application of Doe v. Reddit (accord Doe v. Twitter and JB v. Craigslist). The plaintiffs claimed the app stores "derived financial benefit by recommending Snapchat to users for download, and that user reviews on the Apple Store and Google Play generally discussing underage sexual misconduct occurring on Snapchat were sufficient to confer actual knowledge on Defendants." The court said this is exactly the kind of "attenuated allegations" rejected in the Reddit case. The fact that Snap collected "troves" of private user data also didn't change the result because knowledge of illegal activity isn't tantamount to participation in the illegal activity.
It's a little surprising to see the court toss the failure-to-warn claim on Section 230 grounds, because the Doe v. Internet Brands case seemingly codified failure-to-warn as a 230 exclusion. The court says this "ignores the distinction drawn by the Internet Brands court between monitoring and policing website content and the duty imposed by California to warn website users of a known harm or danger." The court adds:
all of Plaintiffs' theories of liability here are intertwined with Defendants' publishing activities and related allegations that they failed to monitor and edit third-party content. Whereas the duty to warn requires only a "self-produced warning," Plaintiffs argue for an expansion of the duty to include editing and/or removal of user-generated content. Internet Brands rejected that proposal: lawsuits brought against interactive computer service providers based solely on failure to adequately monitor and regulate end-users' harmful messages fall squarely within protections of Section 230
Implications
If this ruling stands on appeal, it will be a major win for defendants. Some of the standout features (many of which aren't novel, though the court expressed them more cleanly and decisively than in some of the precedent):
the rejection of the product liability theories because they are all attempts to impose lability for third-party content. The court isn't the first to reach this conclusion, but it uses an efficient and clear analysis. If the claim is based on a service's failure to monitor or remove third-party content, Section 230 applies. It's as simple as that, no matter what specific claims plaintiffs allege. Many other pending products liability lawsuits–including the "addiction" cases–are fundamentally based on third-party content, as are the cases based on malefactors matching with victims on social media (like this case). This ruling provides a clear roadmap for Section 230's resolution to many pending claims against social media.
the application of Section 230 to the failure-to-warn claims. Failure-to-warn has become the plaintiff's go-to claim to survive a motion to dismiss, and this court shuts that down. Perhaps other judges will similarly reevaluate the linkage between Section 230 and the failure-to-warn claims.
the reinforcement that Section 230 doesn't depend on how the plaintiffs label their claims. Plaintiffs think they are being creative finding 10+ claims to make, but this court suggests their expansive thinking isn't increasing their odds of success.
the application of Section 230 to app stores also isn't unprecedented, but it's elegantly expressed here. The app stores were clearly the wrong defendants here.
the deflection of the HomeAway workaround to Section 230 for app stores. This is possibly a novel conclusion. I don't know what, if anything, Snap pays the app stores for downloads. However, the court seems to say it doesn't matter so long as app stores use "neutral tools" in offering the apps to consumers ("neutral tools" is a phrase that I would love to ban because it's an oxymoron, but it works out OK here).
Case citation: L.W. v. Snap Inc., 2023 WL 3830365 (S.D. Cal. June 5, 2023). The complaint. The CourtListener page.