FOSTA's Political Curse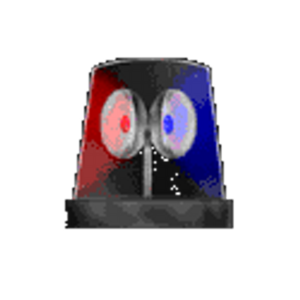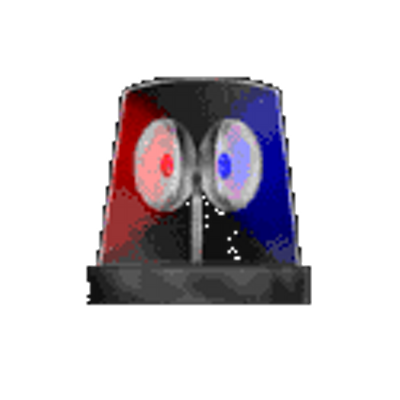 As you know, FOSTA was terrible policy. Since its passage, the law has been devastating to the communities of both sex trafficking victims and commercial sex workers. Law enforcement officers have stopped invested as much energy into sex trafficking operations and have redirected their enforcement energies towards commercial sex workers and johns, fewer sex trafficking victims are being rescued, commercial sex workers have been forced into dangerous physical conditions (where they are suffering increased physical attacks), and commercial sex workers have been forced to re-accept the "protection" of pimps (a community that had lost substantial power due to online marketing). Worse, FOSTA has also hurt the Internet, leading to its shrinkage and substantially undermining Section 230.
Ideally, voters would factor such bad policy into their voting patterns and hold the responsible politicians accountable. Sadly, FOSTA didn't likely play much of a role in the elections. A few politicians this election cycle did explicitly campaign against FOSTA,. However, for the most part, the problems with FOSTA were swamped by much larger policy considerations.
Still, I think the 2018 election results were noteworthy. Take a look at the outcomes for the folks responsible for FOSTA/SESTA:
FOSTA as Introduced
Rep. Ann Wagner (R-MO). Won reelection in 2018 with 51% of the vote, about a 4% margin over the Democratic challenger. In 2016, she got 58% of the vote with a 20% margin over her Democratic challenger.
SESTA as Introduced
Sen. Blumenthal (D-CT). Not up for reelection in 2018.
Sen. Cornyn (R-TX). Not up for reelection in 2018.
Sen. Heitkamp (D-ND). Lost reelection 55/44. One of the two (?) Democratic Senate seats to flip Republican in 2018.
Sen. McCain (R-AZ). Deceased.
Sen. McCaskill (D-MO). Lost reelection 51/45. The other Democratic Senate seat to flip Republican in 2018.
Sen. Portman (R-NE). Not up for reelection in 2018.
SESTA as Amended
The Manager's Amendment was attributed to:
Sen. Thune (R-SD). Not up for reelection in 2018.
Sen. Nelson (D-FL). This election is going to a recount. However, the initial tally showed him very narrowly losing his race. If that result holds, he would be the third Democrat Senator to lose to a Republican in 2018.
Sen. Blumenthal (discussed above).
FOSTA as Amended
In the House Judiciary Committee, Rep. Wagner's initial FOSTA draft was substituted in total by a draft from Rep. Goodlatte (R-VA). Goodlatte didn't run for reelection and gave up his seat.
Worst of Both Worlds FOSTA
After the SESTA Manager's Amendment passed the Senate Commerce Committee and the Goodlatte FOSTA version passed the House Judiciary Committtee, the two bills were combined in a single bill that I called the Worst of Both Worlds FOSTA. The combining amendment was attributed to Rep. Mimi Walters (R-CA). Rep. Walters lost her reelection 51/49 in a seat that Republicans held since the seat was created in 1983.
Recap
Here are the results for the 11 people most closely tied to FOSTA:
Didn't face reelection: 4
Lost reelection: 4 (I'm counting Sen. Nelson in this category for now)
Won reelection: 1 (barely)
Gave up seat: 1
Deceased: 1
Implications
As I said, FOSTA almost certainly isn't directly responsible for these outcomes. It's probably analogous to the tall tale of Tutankhamun's Curse, i.e., several odd deaths associated with people who dug out Tutankhamun's tomb somehow proved the long-rumored "Curse of the Pharoahs." Still, the correlation of odd deaths did support speculation about the unusually bad luck. Maybe the same is true with FOSTA.
Or perhaps we can find some exogenous explanation for the correlation? Maybe the time these legislators spent on FOSTA took them away from other constituent needs? Maybe their decision to invest in FOSTA was symptomatic of other dubious decision-making?
Whatever the cause, the turnover of FOSTA proponents (a minority of only 5 of 11 are still in office) reminds us of how anomalous the 2016-2018 Congress session was. With the House flip to the Democrats, I wonder if FOSTA could have navigated the upcoming Congress session–despite the overwhelming bipartisan support it drew in the last session. That question may be academic, but there remains a pending billion-dollar question: can other exclusions to Section 230 navigate through the reconstituted Congress, or was FOSTA the legacy of a terrible but aberrational Congressional session?
You already know that elections have consequences. Whatever your view on FOSTA, you should always vote in every election!
More SESTA/FOSTA-Related Posts:
* FOSTA Doesn't Help Pro Se Litigant's Defamation Claim Against Facebook
* Constitutional Challenge to FOSTA Dismissed for Lack of Standing (Guest Blog Post)
* An Update on the Constitutional Court Challenge to FOSTA–Woodhull Freedom v. US (Guest Blog Post)
* Indianapolis Police Have Been "Blinded Lately Because They Shut Backpage Down"
* Constitutional Challenge Against FOSTA Filed–Woodhull v. US (Guest Blog Post)
* Catching Up on FOSTA Since Its Enactment (A Linkwrap)
* More Aftermath from the 'Worst of Both Worlds FOSTA'
* 'Worst of Both Worlds' FOSTA Signed Into Law, Completing Section 230's Evisceration
* Backpage Loses Another Section 230 Motion (Again Without SESTA/FOSTA)–Florida Abolitionists v. Backpage
* District Court Ruling Highlights Congress' Hastiness To Pass 'Worst of Both Worlds FOSTA'– Doe 1 v. Backpage
* More on the Unconstitutional Retroactivity of 'Worst of Both Worlds FOSTA' (Guest Blog Post)
* Senate Passes 'Worst of Both Worlds FOSTA' (Linkwrap)
* Why FOSTA's Restriction on Prostitution Promotion Violates the First Amendment (Guest Blog Post)
* SESTA's Sponsors Still Don't Understand Section 230 (As They Are About to Eviscerate It)
* Can the 'Worst of Both Worlds FOSTA' Be Salvaged? Perhaps…and You Can Help (URGENT CALL TO ACTION)
* Congress Probably Will Ruin Section 230 This Week (SESTA/FOSTA Updates)
* What's New With SESTA/FOSTA (January 17, 2018 edition)
* New House Bill (Substitute FOSTA) Has More Promising Approach to Regulating Online Sex Trafficking
* My testimony at the House Energy & Commerce Committee: Balancing Section 230 and Anti-Sex Trafficking Initiatives
* How SESTA Undermines Section 230's Good Samaritan Provisions
* Manager's Amendment for SESTA Slightly Improves a Still-Terrible Bill
* Another Human Trafficking Expert Raises Concerns About SESTA (Guest Blog Post)
* Another SESTA Linkwrap (Week of October 30)
* Recent SESTA Developments (A Linkwrap)
* Section 230's Applicability to 'Inconsistent' State Laws (Guest Blog Post)
* An Overview of Congress' Pending Legislation on Sex Trafficking (Guest Blog Post)
* The DOJ's Busts of MyRedbook & Rentboy Show How Backpage Might Be Prosecuted (Guest Blog Post)
* Problems With SESTA's Retroactivity Provision (Guest Blog Post)
* My Senate Testimony on SESTA + SESTA Hearing Linkwrap
* Debunking Some Myths About Section 230 and Sex Trafficking (Guest Blog Post)
* Congress Is About To Ruin Its Online Free Speech Masterpiece (Cross-Post)
* Backpage Executives Must Face Money Laundering Charges Despite Section 230–People v. Ferrer
* How Section 230 Helps Sex Trafficking Victims (and SESTA Would Hurt Them) (guest blog post)
* Sen. Portman Says SESTA Doesn't Affect the Good Samaritan Defense. He's Wrong
* Senate's "Stop Enabling Sex Traffickers Act of 2017"–and Section 230's Imminent Evisceration
* The "Allow States and Victims to Fight Online Sex Trafficking Act of 2017" Bill Would Be Bad News for Section 230
* WARNING: Draft "No Immunity for Sex Traffickers Online Act" Bill Poses Major Threat to Section 230
* The Implications of Excluding State Crimes from 47 U.S.C. § 230's Immunity