Catching Up on FOSTA Since Its Enactment (A Linkwrap)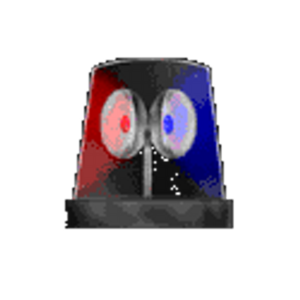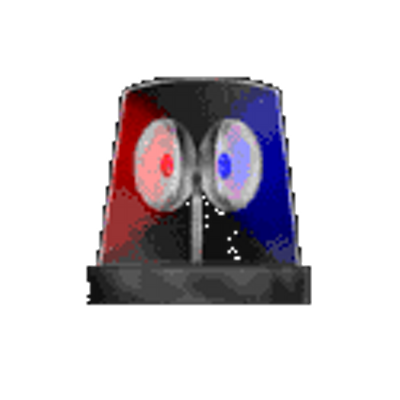 Some links of note about what's happened since the enactment of the Worst of Both Worlds FOSTA:
* ReplyAll podcast on the Worst of Both Worlds FOSTA's harmful effects on sex workers. One sex worker reports she knows of 13 sex workers missing, 2 dead, 2 sexually assaulted, and 1 suicide since passage.
* Engadget: Suicide, violence, and going underground: FOSTA's body count
* Real Clear Life: Why Sex Workers Say FOSTA Is Dangerous and Counterproductive
* Fox23: Police Look for More Ways to Investigate Trafficking Without Backpage: "FOX23 has told you Backpage was one of the biggest tools for the Tulsa Police Vice Unit to find victims of sex trafficking and those who are trafficking them…. Police said now that they can't set up stings on Backpage, they've been able to focus their manpower on investigating reports of prostitution at local massage parlors." In other words, the Backpage shutdown has diverted law enforcement resources from protecting sex trafficking victims to pursuing prostitution more generally.
* Vice: We Must Repeal SESTA, a Deadly Law That Does Nothing to Help Trafficking Victims. This is an essay written by a Congressional candidate…running on an anti-FOSTA/SESTA platform…!
* WSJ: New Law Targets Sex Trafficking. It Could Also Hit Online Dating
* Cracked: When Leaders Who Don't Understand The Web Try To Control It
* Vox: The next big battle over internet freedom is here
* Techdirt: FOSTA Supporters Come Out Swinging Against Critics
* Berin Szoka of TechFreedom, Platform Responsibility & Section 230: Filtering Practices of Social Media Platforms: Hearing Before the House Committee on the Judiciary:
despite the best efforts of this Committee, Congress, as a whole, demonstrated itself uninterested in taking the time to understand Section 230, let alone amend it in a thoughtful or tailored way. What ultimately happened was the unfortunate result of good intentions mediated through an appallingly poor and rushed process: the Senate and the House bills were stitched together in the best tradition of Dr. Frankenstein…. SESTA reflected a profound misunderstanding of Section 230
* I gave my first practitioner talk about Section 230 and how FOSTA amends it. My talk slides.
__
More SESTA/FOSTA-Related Posts:
* More Aftermath from the 'Worst of Both Worlds FOSTA'
* 'Worst of Both Worlds' FOSTA Signed Into Law, Completing Section 230's Evisceration
* Backpage Loses Another Section 230 Motion (Again Without SESTA/FOSTA)–Florida Abolitionists v. Backpage
* District Court Ruling Highlights Congress' Hastiness To Pass 'Worst of Both Worlds FOSTA'– Doe 1 v. Backpage
* More on the Unconstitutional Retroactivity of 'Worst of Both Worlds FOSTA' (Guest Blog Post)
* Senate Passes 'Worst of Both Worlds FOSTA' (Linkwrap)
* Why FOSTA's Restriction on Prostitution Promotion Violates the First Amendment (Guest Blog Post)
* SESTA's Sponsors Still Don't Understand Section 230 (As They Are About to Eviscerate It)
* Can the 'Worst of Both Worlds FOSTA' Be Salvaged? Perhaps…and You Can Help (URGENT CALL TO ACTION)
* Congress Probably Will Ruin Section 230 This Week (SESTA/FOSTA Updates)
* What's New With SESTA/FOSTA (January 17, 2018 edition)
* New House Bill (Substitute FOSTA) Has More Promising Approach to Regulating Online Sex Trafficking
* My testimony at the House Energy & Commerce Committee: Balancing Section 230 and Anti-Sex Trafficking Initiatives
* How SESTA Undermines Section 230's Good Samaritan Provisions
* Manager's Amendment for SESTA Slightly Improves a Still-Terrible Bill
* Another Human Trafficking Expert Raises Concerns About SESTA (Guest Blog Post)
* Another SESTA Linkwrap (Week of October 30)
* Recent SESTA Developments (A Linkwrap)
* Section 230's Applicability to 'Inconsistent' State Laws (Guest Blog Post)
* An Overview of Congress' Pending Legislation on Sex Trafficking (Guest Blog Post)
* The DOJ's Busts of MyRedbook & Rentboy Show How Backpage Might Be Prosecuted (Guest Blog Post)
* Problems With SESTA's Retroactivity Provision (Guest Blog Post)
* My Senate Testimony on SESTA + SESTA Hearing Linkwrap
* Debunking Some Myths About Section 230 and Sex Trafficking (Guest Blog Post)
* Congress Is About To Ruin Its Online Free Speech Masterpiece (Cross-Post)
* Backpage Executives Must Face Money Laundering Charges Despite Section 230–People v. Ferrer
* How Section 230 Helps Sex Trafficking Victims (and SESTA Would Hurt Them) (guest blog post)
* Sen. Portman Says SESTA Doesn't Affect the Good Samaritan Defense. He's Wrong
* Senate's "Stop Enabling Sex Traffickers Act of 2017"–and Section 230's Imminent Evisceration
* The "Allow States and Victims to Fight Online Sex Trafficking Act of 2017" Bill Would Be Bad News for Section 230
* WARNING: Draft "No Immunity for Sex Traffickers Online Act" Bill Poses Major Threat to Section 230
* The Implications of Excluding State Crimes from 47 U.S.C. § 230's Immunity