So Many Unanswered Empirical Questions About FOSTA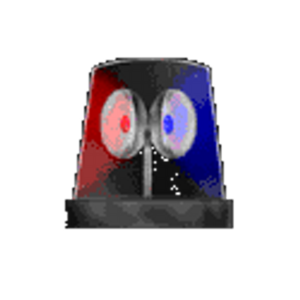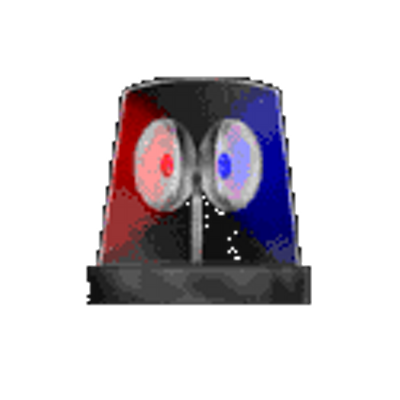 I read an article, "Sex Trafficking and Technology: A Systematic Review of Recruitment and Exploitation," by Lindsay B. Gezinski & Kwynn M. Gonzalez-Pons (unfortunately paywalled). They did a comprehensive and systematic review to identify empirical studies that bear on online sex trafficking, and then they did a meta-analysis of the relevant articles. Some of their points that stood out to me (cites omitted, and some highlights bolded):
A robust policy analysis is needed to evaluate the costs and benefits of FOSTA-SESTA, including if the Act and associated efforts reduced online-facilitated sex trafficking or simply contributed to its migration to other online platforms, as suggested by recent federal criminal cases. This analysis should also include examination of the direct and indirect effects of FOSTA-SESTA, including its impact on trafficking investigations and marginalized populations. For example, are fewer trafficked persons being identified post FOSTA-SESTA and are legal cases harder to build without digital data? Further, recent research suggests that FOSTA-SESTA has negatively impacted sex workers' safety, information sharing, financial stability, access to community, and autonomy globally. This is especially true for criminalized sex workers who are Black, Indigenous, and People of Color (BIPOC); transgender; and those who occupy a lower socioeconomic status. In three years since its passage, the DOJ has used FOSTA-SESTA in only one criminal prosecution, "because the law is relatively new and prosecutors have had success using other criminal statutes". This raises questions about the need for FOSTA-SESTA and other polices that would further dismantle Section 230 of the CDA, such as the Eliminating Abusive and Rampant Neglect of Interactive Technologies (EARN IT) Act of 2020. Future policies should be based on evidence, target community-based prevention, and fund social services for victims/survivors…

many youth post their own ads, and others may not even have a trafficker. While a minor trading sex is legally considered a victim of sex trafficking (regardless of the presence of force, fraud, or coercion), it is important to differentiate those with and without a trafficker. Consideration must be given to the larger factors, such as homelessness or financial instability, that contribute to youth themselves posting advertisements for sex. Review of the FOSTA-SESTA legislative record suggests that legislators did not envision trafficked youth without a trafficker nor consider their unique needs. Policy and practice efforts should recognize that addressing structural issues (e.g., housing, income, education) may serve as a form of prevention….

Recent legislation amending Section 230 of the CDA, and its subsequent effects to hold web platform providers accountable for content published on their sites, centers important debates about free speech, surveillance, and liability in digital spaces within the counter-trafficking movement. What is missing is the evidence to directly link technology to trafficking recruitment and exploitation to support these legislative efforts. Even if traffickers are using the Internet, legislation that aims to ameliorate sex trafficking by targeting web platform providers for content posted on their sites may be an ineffective tactic for dealing with the problem.
For a deeper dive on these topics, I encourage you to check out the article's bibliography of FOSTA-relevant empirical studies.
This article is a reminder of how little we know about FOSTA and its real-world effects. Similarly, efforts inspired by FOSTA–like the EARN IT Act–are also empirically unsupported, heightening the risk that the law will creates the same or worse problems that FOSTA created. Unfortunately, Congress seems destined to proceed blindly.
More SESTA/FOSTA-Related Posts
* Another Problematic FOSTA Ruling–Doe v. Pornhub
* Catching Up on Recent FOSTA Developments (None of Them Good)
* Section 230 Preempts Claims Against Omegle–M.H. v. Omegle
* To No One's Surprise, FOSTA Is Confounding Judges–J.B. v. G6
* FOSTA Claim Can Proceed Against Twitter–Doe v. Twitter
* FOSTA Survives Constitutional Challenge–US v. Martono
* 2H 2020 Quick Links, Part 4 (FOSTA)
* Justice Thomas' Anti-Section 230 Statement Doesn't Support Reconsideration–JB v. Craigslist
* Sex Trafficking Lawsuit Against Craigslist Moves Forward–ML v. Craigslist
* Section 230 Preempts Another FOSTA Claim–Doe v. Kik
* Section 230 Protects Craigslist from Sex Trafficking Claims, Despite FOSTA–JB v. Craigslist
* Facebook Still Can't Dismiss Sex Trafficking Victims' Lawsuit in Texas State Court
* Craigslist Denied Section 230 Immunity for Classified Ads from 2008–ML v. Craigslist
* 2H 2019 and Q1 2020 Quick Links, Part 3 (FOSTA/Backpage)
* New Paper Explains How FOSTA Devastated Male Sex Workers
* FOSTA Constitutional Challenge Revived–Woodhull Freedom Foundation v. US
* New Civil FOSTA Lawsuits Push Expansive Legal Theories Against Unexpected Defendants (Guest Blog Post)
* Section 230 Helps Salesforce Defeat Sex Trafficking Lawsuit–Doe v. Salesforce
* Latest Linkwrap on FOSTA's Aftermath
* Section 230 Doesn't End Lawsuit Claiming Facebook Facilitated Sex Trafficking–Doe v. Facebook
* New Essay: The Complicated Story of FOSTA and Section 230
* Who Benefited from FOSTA? (Spoiler: Probably No One)
* FOSTA's Political Curse
* FOSTA Doesn't Help Pro Se Litigant's Defamation Claim Against Facebook
* Constitutional Challenge to FOSTA Dismissed for Lack of Standing (Guest Blog Post)
* An Update on the Constitutional Court Challenge to FOSTA–Woodhull Freedom v. US (Guest Blog Post)
* Indianapolis Police Have Been "Blinded Lately Because They Shut Backpage Down"
* Constitutional Challenge Against FOSTA Filed–Woodhull v. US (Guest Blog Post)
* Catching Up on FOSTA Since Its Enactment (A Linkwrap)
* More Aftermath from the 'Worst of Both Worlds FOSTA'
* 'Worst of Both Worlds' FOSTA Signed Into Law, Completing Section 230's Evisceration
* Backpage Loses Another Section 230 Motion (Again Without SESTA/FOSTA)–Florida Abolitionists v. Backpage
* District Court Ruling Highlights Congress' Hastiness To Pass 'Worst of Both Worlds FOSTA'– Doe 1 v. Backpage
* More on the Unconstitutional Retroactivity of 'Worst of Both Worlds FOSTA' (Guest Blog Post)
* Senate Passes 'Worst of Both Worlds FOSTA' (Linkwrap)
* Why FOSTA's Restriction on Prostitution Promotion Violates the First Amendment (Guest Blog Post)
* SESTA's Sponsors Still Don't Understand Section 230 (As They Are About to Eviscerate It)
* Can the 'Worst of Both Worlds FOSTA' Be Salvaged? Perhaps…and You Can Help (URGENT CALL TO ACTION)
* Congress Probably Will Ruin Section 230 This Week (SESTA/FOSTA Updates)
* What's New With SESTA/FOSTA (January 17, 2018 edition)
* New House Bill (Substitute FOSTA) Has More Promising Approach to Regulating Online Sex Trafficking
* My testimony at the House Energy & Commerce Committee: Balancing Section 230 and Anti-Sex Trafficking Initiatives
* How SESTA Undermines Section 230's Good Samaritan Provisions
* Manager's Amendment for SESTA Slightly Improves a Still-Terrible Bill
* Another Human Trafficking Expert Raises Concerns About SESTA (Guest Blog Post)
* Another SESTA Linkwrap (Week of October 30)
* Recent SESTA Developments (A Linkwrap)
* Section 230's Applicability to 'Inconsistent' State Laws (Guest Blog Post)
* An Overview of Congress' Pending Legislation on Sex Trafficking (Guest Blog Post)
* The DOJ's Busts of MyRedbook & Rentboy Show How Backpage Might Be Prosecuted (Guest Blog Post)
* Problems With SESTA's Retroactivity Provision (Guest Blog Post)
* My Senate Testimony on SESTA + SESTA Hearing Linkwrap
* Debunking Some Myths About Section 230 and Sex Trafficking (Guest Blog Post)
* Congress Is About To Ruin Its Online Free Speech Masterpiece (Cross-Post)
* Backpage Executives Must Face Money Laundering Charges Despite Section 230–People v. Ferrer
* How Section 230 Helps Sex Trafficking Victims (and SESTA Would Hurt Them) (guest blog post)
* Sen. Portman Says SESTA Doesn't Affect the Good Samaritan Defense. He's Wrong
* Senate's "Stop Enabling Sex Traffickers Act of 2017"–and Section 230's Imminent Evisceration
* The "Allow States and Victims to Fight Online Sex Trafficking Act of 2017" Bill Would Be Bad News for Section 230
* WARNING: Draft "No Immunity for Sex Traffickers Online Act" Bill Poses Major Threat to Section 230
* The Implications of Excluding State Crimes from 47 U.S.C. § 230's Immunity