Constitutional Challenge to FOSTA Dismissed for Lack of Standing (Guest Blog Post)
by guest blogger Alex F. Levy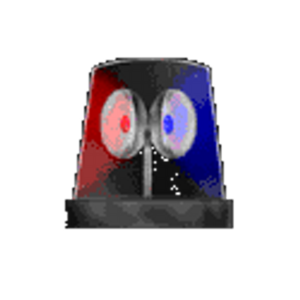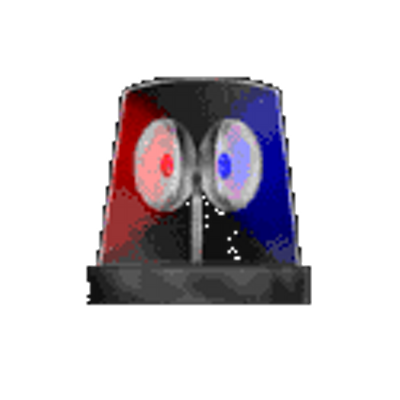 On September 24, 2018, the U.S. District Court of the District of Columbia dismissed a case challenging the constitutionality of the Allow States and Victims to Fight Online Sex Trafficking Act (FOSTA). FOSTA, which President Trump signed into law on April 11, 2018, aimed to reduce sex trafficking by increasing liability for internet intermediaries that facilitated commercial sexual encounters (both consensual and non-consensual). Despite its laudable purpose, however, it was opposed by anti-trafficking activists, sex workers, civil liberties advocates, and technology scholars, among many others. On June 28, 2018, five plaintiffs sued to enjoin the law, arguing (among other things) that it violated the First Amendment. (I filed a declaration in support.) Subsequent filings (and a hearing) touched on the question of whether FOSTA actually affected speech at all — and, if it did, whether it exclusively affected speech proposing a crime, which is not protected under the First Amendment.
The court did not, in the end, directly address the constitutional issue, but instead dismissed the case on grounds that the plaintiffs lacked standing to bring it in the first place. According to the court, none of the plaintiffs faced a credible fear of prosecution; therefore, none could point to a cognizable harm. This is unconvincing for reasons I have detailed elsewhere.
But most importantly, the decision is evidence of how little the courts — along with the legislature and the DOJ — understand about the reality of anti-trafficking efforts based in harm reduction. The premise of the opinion, as it concerns three of the plaintiffs, is that making sex workers' lives safer and their jobs easier does not violate FOSTA (and that therefore these advocate-plaintiffs are not at risk of being prosecuted). At an oral argument on July 19, the government drew an analogy to harm-reduction measures for drug use:
MR. COHEN: …We've talked about analogies. It would be somewhat similar to prosecuting a health-services group for handing out needles to heroin users and arguing that that was somehow promoting heroin use or facilitating the use of heroin. I mean, no one would do that in their right mind. It's just — it's not a realistic possibility here of prosecution.

THE COURT: Yeah. So in the absence of that being a realistic possibility, how do they get standing?

MR. COHEN: We don't believe there is standing in this case, Your Honor, and that's why we moved as well to dismiss.

(emphasis added)
But then, in an editorial published several weeks later, on August 30, Deputy Attorney General Rod Rosenstein wrote that "[b]ecause federal law clearly prohibits injection sites, cities and counties should expect the Department of Justice to meet the opening of any injection site with swift and aggressive action," suggesting that the prosecutions that "no one would do…in their right mind" loom on the horizon.
Just like safe-injection sites and harm-reduction measures for drug users, the kind of advocacy that some of the Woodhull plaintiffs engage in easily could be prosecuted under laws designed to suppress the underlying activity — in this case, sex work. The reality is that making sex work safer and reducing trafficking often is a matter of "promoting the prostitution of another." Advocates have suspected as much for awhile, and Rosenstein confirmed that it's true: FOSTA — and similar laws — do put many advocates at risk of prosecution. The court should have recognized this and allowed the lawsuit to proceed.
Plaintiffs will likely appeal, but if they lose, it is only a matter of time before the government decides to weaponize FOSTA against one of their peer organizations. Such a defendant will by definition have standing, and the constitutional question will be decided at that point. But in the meantime, worthy harm-reduction measures and advocacy efforts will become riskier. Once again, it's vulnerable populations — including trafficking victims — who will pay the price.
Eric's comments: This is an unfortunate ruling. However, like the Backpage v. Lynch ruling, the court's interpretation of the statute may help future defendants even if this lawsuit ultimately fails. Specifically, the court says "FOSTA targets specific acts of illegal prostitution – not the abstract topic of prostitution or sex work." 2421A(a) requires that the defendant intentionally facilitate or promote the "prostitution of another person," and the court says that language "is plainly calculated to ensnare only specific unlawful acts with respect to a particular individual." The court adds: "Section 2421A will require the Government to show not simply that the defendant was aware of a potential result of the criminal offense, but instead that the defendant intended to 'explicitly further[ ]' a specified unlawful act."
This implies that general awareness of prostitution won't be a proper basis of a 2421A prosecution; and this seemingly puts the burden on prosecutors to show defendant scienter about specific individuals, a non-trivial prosecutorial challenge for most services that aren't seeking the promotion of commercial sex on their services. Thus, as a specific example, the court seems to suggest that dating sites typically will avoid liability under 2421A because they never will have sufficient scienter to intend that their "conduct produce the specific result."
While I think the court's statements are pretty straightforward based on the statutory language, I think these are helpful scienter clarifications. They should deter prosecutions against many services that get unwanted commercial sex promotions–and to the extent these scienter requirements translate to FOSTA-enabled civil claims, they should similarly make such cases extremely difficult to pursue.
Case citation: Woodhull Freedom Foundation v. United States, 2018 WL 4568412 (D.D.C. Sept. 24, 2018)
For the case filings and more, see the EFF case library.
More SESTA/FOSTA-Related Posts:
* An Update on the Constitutional Court Challenge to FOSTA–Woodhull Freedom v. US (Guest Blog Post)
* Indianapolis Police Have Been "Blinded Lately Because They Shut Backpage Down"
* Constitutional Challenge Against FOSTA Filed–Woodhull v. US (Guest Blog Post)
* Catching Up on FOSTA Since Its Enactment (A Linkwrap)
* More Aftermath from the 'Worst of Both Worlds FOSTA'
* 'Worst of Both Worlds' FOSTA Signed Into Law, Completing Section 230's Evisceration
* Backpage Loses Another Section 230 Motion (Again Without SESTA/FOSTA)–Florida Abolitionists v. Backpage
* District Court Ruling Highlights Congress' Hastiness To Pass 'Worst of Both Worlds FOSTA'– Doe 1 v. Backpage
* More on the Unconstitutional Retroactivity of 'Worst of Both Worlds FOSTA' (Guest Blog Post)
* Senate Passes 'Worst of Both Worlds FOSTA' (Linkwrap)
* Why FOSTA's Restriction on Prostitution Promotion Violates the First Amendment (Guest Blog Post)
* SESTA's Sponsors Still Don't Understand Section 230 (As They Are About to Eviscerate It)
* Can the 'Worst of Both Worlds FOSTA' Be Salvaged? Perhaps…and You Can Help (URGENT CALL TO ACTION)
* Congress Probably Will Ruin Section 230 This Week (SESTA/FOSTA Updates)
* What's New With SESTA/FOSTA (January 17, 2018 edition)
* New House Bill (Substitute FOSTA) Has More Promising Approach to Regulating Online Sex Trafficking
* My testimony at the House Energy & Commerce Committee: Balancing Section 230 and Anti-Sex Trafficking Initiatives
* How SESTA Undermines Section 230's Good Samaritan Provisions
* Manager's Amendment for SESTA Slightly Improves a Still-Terrible Bill
* Another Human Trafficking Expert Raises Concerns About SESTA (Guest Blog Post)
* Another SESTA Linkwrap (Week of October 30)
* Recent SESTA Developments (A Linkwrap)
* Section 230's Applicability to 'Inconsistent' State Laws (Guest Blog Post)
* An Overview of Congress' Pending Legislation on Sex Trafficking (Guest Blog Post)
* The DOJ's Busts of MyRedbook & Rentboy Show How Backpage Might Be Prosecuted (Guest Blog Post)
* Problems With SESTA's Retroactivity Provision (Guest Blog Post)
* My Senate Testimony on SESTA + SESTA Hearing Linkwrap
* Debunking Some Myths About Section 230 and Sex Trafficking (Guest Blog Post)
* Congress Is About To Ruin Its Online Free Speech Masterpiece (Cross-Post)
* Backpage Executives Must Face Money Laundering Charges Despite Section 230–People v. Ferrer
* How Section 230 Helps Sex Trafficking Victims (and SESTA Would Hurt Them) (guest blog post)
* Sen. Portman Says SESTA Doesn't Affect the Good Samaritan Defense. He's Wrong
* Senate's "Stop Enabling Sex Traffickers Act of 2017"–and Section 230's Imminent Evisceration
* The "Allow States and Victims to Fight Online Sex Trafficking Act of 2017" Bill Would Be Bad News for Section 230
* WARNING: Draft "No Immunity for Sex Traffickers Online Act" Bill Poses Major Threat to Section 230
* The Implications of Excluding State Crimes from 47 U.S.C. § 230's Immunity