Who Benefited from FOSTA? (Spoiler: Probably No One)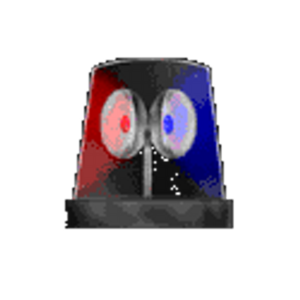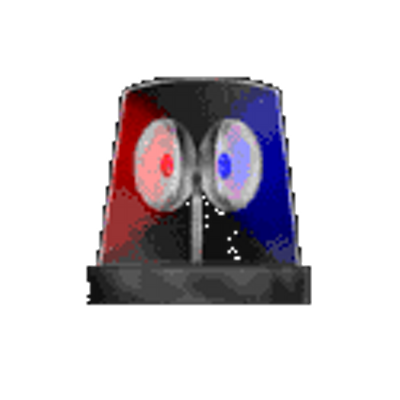 This post rounds up some FOSTA-related links I've aggregated over the past few months. There is no good news here. The data points suggest that in FOSTA's first 9 months, it apparently has failed all of its policy goals while causing substantial collateral harm. Some of the lowlights (with citations):
Online sex ads remain prevalent after FOSTA and the Backpage shutdown.

Washington Post Fact Checker: Has the sex-trafficking law eliminated 90 percent of sex-trafficking ads? (spoiler: 3 Pinocchios).
AP: Online sex ads rebound, months after shutdown of Backpage

FOSTA has increased the number of sex workers on the street, where they face substantial physical harm and the control of pimps.

AP: Side effect of trafficking law: More street prostitution?
SF Chronicle: The Scanner: Sex workers returned to SF streets after Backpage.com shut down:


"Without being able to advertise online," Long said, "a huge number of sex workers were forced to go outside, and many have reported that former pimps came out of the woodwork offering to 'manage' their business again since they were now rendered unable to find and screen clients online."
St. James saw a spike in street-based sex work in the month after Backpage.com was shut down, Long said, and screening clients has become more difficult because of the closure of other sites popular in the industry.
"The very bill that was supposed to stop trafficking has quite literally given formerly irrelevant traffickers new life," Long said.

[UPDATE]: Detroit Metro Times: How new laws targeting human trafficking are chilling online expression — and endangering sex workers

Law enforcement has virtually stopped looking for sex trafficking victims online. Instead, law enforcement has redeployed its resources towards busting sex workers on the streets. This does nothing to help sex trafficking victims and further victimizes sex workers.

Discussed more in this post.
[UPDATE]: This USA Today article documents how the police are finding fewer victims and busting more sex workers.

The Internet has shrunk in important ways. The shutdown of Craigslist personals was the most dramatic shrinkage, but it was hardly the only one. In what are almost certainly FOSTA-related moves, Patreon and Tumblr reduced their support for adult content and Facebook adopted a silly policy regarding profanity. Misogynists are also pursuing adult online content creators using takedown notices; and those notices are getting extra attention from online services due to FOSTA.
After FOSTA's enactment, the DOJ busted another online "escort" site–ONCE AGAIN using older laws rather than the new provisions created by FOSTA.

DOJ: "Manhattan U.S. Attorney Announces Money Laundering Charges Against Operators Of Nationwide Prostitution Enterprise And Seizure Of Online Escort Website." The DOJ busts another online service, "Flawless Escorts," based on money laundering, not FOSTA or the SAVE Act.

Facebook is being sued in Texas state court for facilitating sex trafficking, but the plaintiffs' claims don't allege new FOSTA claims either.
Basically…WTF? Where is the win–any win–here for anyone? All FOSTA supporters should be alarmed by what they are seeing–and taking a hard look in the mirror.
__
Bonus: updates on the Backpage criminal prosecutions:
* Reason: The Senate Accused Them of Selling Kids for Sex. The FBI Raided Their Homes. Backpage.com's Founders Speak for the First Time.
* Law.com: Delaware AG Sues to Shut Down LLCs Linked to Backpage.com Sex Trafficking. The complaint.
__
More SESTA/FOSTA-Related Posts:
* FOSTA's Political Curse
* FOSTA Doesn't Help Pro Se Litigant's Defamation Claim Against Facebook
* Constitutional Challenge to FOSTA Dismissed for Lack of Standing (Guest Blog Post)
* An Update on the Constitutional Court Challenge to FOSTA–Woodhull Freedom v. US (Guest Blog Post)
* Indianapolis Police Have Been "Blinded Lately Because They Shut Backpage Down"
* Constitutional Challenge Against FOSTA Filed–Woodhull v. US (Guest Blog Post)
* Catching Up on FOSTA Since Its Enactment (A Linkwrap)
* More Aftermath from the 'Worst of Both Worlds FOSTA'
* 'Worst of Both Worlds' FOSTA Signed Into Law, Completing Section 230's Evisceration
* Backpage Loses Another Section 230 Motion (Again Without SESTA/FOSTA)–Florida Abolitionists v. Backpage
* District Court Ruling Highlights Congress' Hastiness To Pass 'Worst of Both Worlds FOSTA'– Doe 1 v. Backpage
* More on the Unconstitutional Retroactivity of 'Worst of Both Worlds FOSTA' (Guest Blog Post)
* Senate Passes 'Worst of Both Worlds FOSTA' (Linkwrap)
* Why FOSTA's Restriction on Prostitution Promotion Violates the First Amendment (Guest Blog Post)
* SESTA's Sponsors Still Don't Understand Section 230 (As They Are About to Eviscerate It)
* Can the 'Worst of Both Worlds FOSTA' Be Salvaged? Perhaps…and You Can Help (URGENT CALL TO ACTION)
* Congress Probably Will Ruin Section 230 This Week (SESTA/FOSTA Updates)
* What's New With SESTA/FOSTA (January 17, 2018 edition)
* New House Bill (Substitute FOSTA) Has More Promising Approach to Regulating Online Sex Trafficking
* My testimony at the House Energy & Commerce Committee: Balancing Section 230 and Anti-Sex Trafficking Initiatives
* How SESTA Undermines Section 230's Good Samaritan Provisions
* Manager's Amendment for SESTA Slightly Improves a Still-Terrible Bill
* Another Human Trafficking Expert Raises Concerns About SESTA (Guest Blog Post)
* Another SESTA Linkwrap (Week of October 30)
* Recent SESTA Developments (A Linkwrap)
* Section 230's Applicability to 'Inconsistent' State Laws (Guest Blog Post)
* An Overview of Congress' Pending Legislation on Sex Trafficking (Guest Blog Post)
* The DOJ's Busts of MyRedbook & Rentboy Show How Backpage Might Be Prosecuted (Guest Blog Post)
* Problems With SESTA's Retroactivity Provision (Guest Blog Post)
* My Senate Testimony on SESTA + SESTA Hearing Linkwrap
* Debunking Some Myths About Section 230 and Sex Trafficking (Guest Blog Post)
* Congress Is About To Ruin Its Online Free Speech Masterpiece (Cross-Post)
* Backpage Executives Must Face Money Laundering Charges Despite Section 230–People v. Ferrer
* How Section 230 Helps Sex Trafficking Victims (and SESTA Would Hurt Them) (guest blog post)
* Sen. Portman Says SESTA Doesn't Affect the Good Samaritan Defense. He's Wrong
* Senate's "Stop Enabling Sex Traffickers Act of 2017"–and Section 230's Imminent Evisceration
* The "Allow States and Victims to Fight Online Sex Trafficking Act of 2017" Bill Would Be Bad News for Section 230
* WARNING: Draft "No Immunity for Sex Traffickers Online Act" Bill Poses Major Threat to Section 230
* The Implications of Excluding State Crimes from 47 U.S.C. § 230's Immunity