Another SESTA Linkwrap (Week of October 30)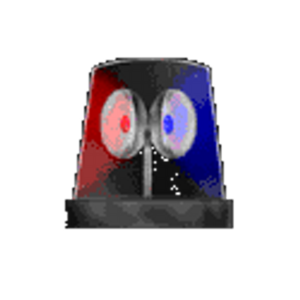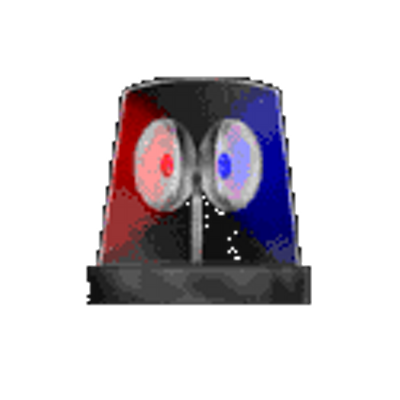 I doubt I'll do weekly updates on SESTA, but I had enough new developments since last week's linkwrap to do another.
* On Friday, Communications Daily (in "Thune Sees Broadband Infrastructure as Top Senate Commerce Telecom Priority for Rest of 2017") reported that Sen. Thune would prefer not to markup SESTA if the backroom discussions will produce "something negotiated that will have broad bipartisan support." The article also quotes a GOP telecom lobbyist as saying that if SESTA went to the Senate floor now, it would pass with at least 85 votes.
More procedural details in Roll Call: "Sex Trafficking Bill Would Narrow Protections for Internet Companies." Sen. Udall "said he was weighing an amendment to ensure a liability shield for so-called Good Samaritans who take affirmative steps to root out content related to sex trafficking."
* Op-ed from Sen. Portman in Wired, "How Federal Law Protects Online Sex Traffickers." A few "high"lights with my reactions:
– "The Communications Decency Act should not protect sex traffickers who prey on the most innocent and vulnerable among us." Section 230 has never applied to federal criminal prosecutions, and we await the results of the Phoenix federal grand jury investigation of Backpage.
– "in August, a Sacramento judge threw out pimping charges against Backpage because of the liability protections afforded by this 1996 law." That's true but highly misleading. That ruling also allowed state law money laundering charges against Backpage's executives to proceed.
– "It will protect good tech actors while targeting rogue online traffickers like Backpage." I have yet to find any company who qualifies as a "good tech actor" who believes SESTA will "protect" them.
– "my Senate colleagues and I carefully crafted this legislation to remove immunity only for websites that can be proven to have intentionally facilitated online sex trafficking." As I explained in my Senate testimony, despite its "careful crafting," the bill will reinstate a Moderator's Dilemma (do nothing and avoid liability, or try to police and accept liability for all failures) that we have not had in the Internet community for over 2 decades.
– "There are already exemptions in the Communications Decency Act's liability protections for intellectual property violations that exist without undermining the fundamental intentions of the law." That's a true statement but highly misleading. Congress backfilled Section 230's IP exception with the notice-and-takedown scheme of the DMCA, and trademark law has a similar common law notice-and-takedown rule. If Congress wants to create an analogous notice-and-takedown scheme for sex trafficking promotions, I think that could lead to productive discussions. Otherwise, the comparison between SESTA and the IP analogy is misleading, For more on why "just one more exception" to Section 230 can undermine the whole scheme, see this article.
* Daphne Keller, SESTA and the Teachings of Intermediary Liability:
SESTA makes bad policy choices. It would give OSPs reason to remove lawful speech in some cases, and turn a blind eye to illegal and dangerous activity in others. That outcome – unnecessarily chilling lawful speech without effectively achieving Congress's valid goals – will make the law vulnerable to First Amendment challenges. SESTA is also remarkably badly drafted. Lawyers who have worked on it for months can't agree on what its snarl of cross-referenced provisions actually means. Each side thinks the other is being disingenuous. But the bill is incredibly hard to parse, so the disagreements may be sincere…. if Congress wants content taken down, there are better ways to do it. If SESTA passes as currently drafted, real-world businesses will be back in the Internet of 1995: unsure of their obligations, and legally incentivized to avoid dealing with unlawful content at all
Also:
SESTA effectively says that sex trafficking content belongs in this "worst of the worst" category, alongside child pornography. As a result OSPs would remove it with no hesitation or procedural constraints. Putting sex trafficking content in this category clearly meets the first, "danger" criterion. There are few graver or more imminent dangers than the ongoing sexual exploitation of vulnerable and underage people. The second, "know it when they see it" criterion is harder. For child pornography images, nearly everything a legal decision-maker needs to know is on the screen in front of them. Content promoting sex trafficking is different. It requires the reviewer to draw conclusions about real-world, off-screen behavior based on online speech. Sometimes that will be easy; other times it will be very hard – for example, because of ambiguous language. The other important distinction is that discussions of sex trafficking, unlike child pornography, can be legal or illegal depending on the context. Identical words or images can have entirely different significance in different places.
* Op-ed from David Barnes, "Congress Should Not Gut Internet Protections In a Rush to Do Something About Sex Trafficking." "This bill is certainly not the only way, or even the best way, to stop online sex trafficking or to obtain the justice that victims deserve."
* Op-ed from Christina Pesavento and Ashley Baker: "No Safe Harbor: Congress Threatens Free Speech Online." "Thanks to a sex trafficking bill, the Internet's days as the bullhorn of democracy may be limited."
* Op-ed from Dan King: "Sex Trafficking Can Be Stopped Without Destroying Free Speech and Innovation." "The notion that law enforcement does not have the ability to prosecute sex trafficking cases because of CDA is flat out erroneous."
* Watch this short video from "Protect 230"
More SESTA-Related Posts:
* Recent SESTA Developments (A Linkwrap)
* Section 230's Applicability to 'Inconsistent' State Laws (Guest Blog Post)
* An Overview of Congress' Pending Legislation on Sex Trafficking (Guest Blog Post)
* The DOJ's Busts of MyRedbook & Rentboy Show How Backpage Might Be Prosecuted (Guest Blog Post)
* Problems With SESTA's Retroactivity Provision (Guest Blog Post)
* My Senate Testimony on SESTA + SESTA Hearing Linkwrap
* Debunking Some Myths About Section 230 and Sex Trafficking (Guest Blog Post)
* Congress Is About To Ruin Its Online Free Speech Masterpiece (Cross-Post)
* Backpage Executives Must Face Money Laundering Charges Despite Section 230–People v. Ferrer
* How Section 230 Helps Sex Trafficking Victims (and SESTA Would Hurt Them) (guest blog post)
* Sen. Portman Says SESTA Doesn't Affect the Good Samaritan Defense. He's Wrong
* Senate's "Stop Enabling Sex Traffickers Act of 2017"–and Section 230's Imminent Evisceration
* The "Allow States and Victims to Fight Online Sex Trafficking Act of 2017" Bill Would Be Bad News for Section 230
* WARNING: Draft "No Immunity for Sex Traffickers Online Act" Bill Poses Major Threat to Section 230
* The Implications of Excluding State Crimes from 47 U.S.C. § 230's Immunity