Section 230 Immunizes TikTok for User-Posted Videos–Day v. TikTok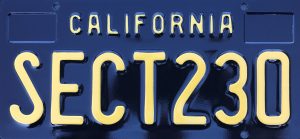 Day discovered videos on TikTok of her 2-year-old daughter being abused. That's horrifying, but the opinion doesn't address the many obvious followup questions, such as: where was the daughter during the abuse? who was abusing the daughter? was that person prosecuted? how did Day find these videos–was it by following people she knew personally, or did she randomly stumble on it, in which case how did the videos get into the poster's hands? would Day have discovered the abuse without the videos as evidence?
TikTok immediately removed the videos once it learned of them, but Day nevertheless sued TikTok for various forms of negligence. The court grants TikTok's motion to dismiss.
Day argued that TikTok "did not put any warning on any of the videos claiming they might contain sensitive material; did not remove any of the videos from its platform; did not report the videos to any child abuse hotline; did not sanction, prevent, or discourage the videos in any way from being viewed, shared, downloaded or disbursed in any other way; and 'failed to act on their own policies and procedures along with State and Federal Statutes and Regulations.'" The court responds:
Plaintiff's complaint does not allege defendant created or posted the videos. It only alleges defendant allowed and did not timely remove the videos posted by someone else.
This is exactly what Section 230 covers. This court applied the increasingly wonky Seventh Circuit Section 230 jurisprudence, but relying mostly on the Craigslist decision, this judge has no problem reaching the obvious result.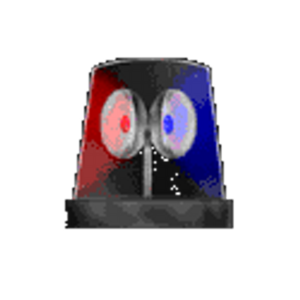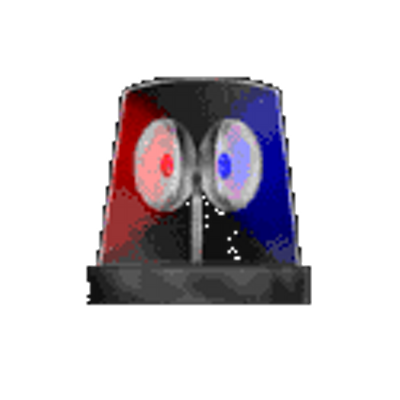 To get around Section 230, Day invoked FOSTA. The facts hint at, but don't clearly specify, that the videos showed sexual abuse. Either way, the "complaint does not allege any facts suggesting anyone has engaged in a commercial sex act," so FOSTA doesn't apply.
Obviously this case involves disturbing and heartbreaking facts, and I hope the wrongdoers are brought to justice. However, taking the fight to TikTok seems like a very indirect route to justice, especially if the videos were essential to stopping the abuses.
Case citation: Day v. TikTok, Inc., 2022 WL 595745 (N.D. Ill. Feb. 28, 2022)
More SESTA/FOSTA-Related Posts
* So Many Unanswered Empirical Questions About FOSTA
* Another Problematic FOSTA Ruling–Doe v. Pornhub
* Catching Up on Recent FOSTA Developments (None of Them Good)
* Section 230 Preempts Claims Against Omegle–M.H. v. Omegle
* To No One's Surprise, FOSTA Is Confounding Judges–J.B. v. G6
* FOSTA Claim Can Proceed Against Twitter–Doe v. Twitter
* FOSTA Survives Constitutional Challenge–US v. Martono
* 2H 2020 Quick Links, Part 4 (FOSTA)
* Justice Thomas' Anti-Section 230 Statement Doesn't Support Reconsideration–JB v. Craigslist
* Sex Trafficking Lawsuit Against Craigslist Moves Forward–ML v. Craigslist
* Section 230 Preempts Another FOSTA Claim–Doe v. Kik
* Section 230 Protects Craigslist from Sex Trafficking Claims, Despite FOSTA–JB v. Craigslist
* Facebook Still Can't Dismiss Sex Trafficking Victims' Lawsuit in Texas State Court
* Craigslist Denied Section 230 Immunity for Classified Ads from 2008–ML v. Craigslist
* 2H 2019 and Q1 2020 Quick Links, Part 3 (FOSTA/Backpage)
* New Paper Explains How FOSTA Devastated Male Sex Workers
* FOSTA Constitutional Challenge Revived–Woodhull Freedom Foundation v. US
* New Civil FOSTA Lawsuits Push Expansive Legal Theories Against Unexpected Defendants (Guest Blog Post)
* Section 230 Helps Salesforce Defeat Sex Trafficking Lawsuit–Doe v. Salesforce
* Latest Linkwrap on FOSTA's Aftermath
* Section 230 Doesn't End Lawsuit Claiming Facebook Facilitated Sex Trafficking–Doe v. Facebook
* New Essay: The Complicated Story of FOSTA and Section 230
* Who Benefited from FOSTA? (Spoiler: Probably No One)
* FOSTA's Political Curse
* FOSTA Doesn't Help Pro Se Litigant's Defamation Claim Against Facebook
* Constitutional Challenge to FOSTA Dismissed for Lack of Standing (Guest Blog Post)
* An Update on the Constitutional Court Challenge to FOSTA–Woodhull Freedom v. US (Guest Blog Post)
* Indianapolis Police Have Been "Blinded Lately Because They Shut Backpage Down"
* Constitutional Challenge Against FOSTA Filed–Woodhull v. US (Guest Blog Post)
* Catching Up on FOSTA Since Its Enactment (A Linkwrap)
* More Aftermath from the 'Worst of Both Worlds FOSTA'
* 'Worst of Both Worlds' FOSTA Signed Into Law, Completing Section 230's Evisceration
* Backpage Loses Another Section 230 Motion (Again Without SESTA/FOSTA)–Florida Abolitionists v. Backpage
* District Court Ruling Highlights Congress' Hastiness To Pass 'Worst of Both Worlds FOSTA'– Doe 1 v. Backpage
* More on the Unconstitutional Retroactivity of 'Worst of Both Worlds FOSTA' (Guest Blog Post)
* Senate Passes 'Worst of Both Worlds FOSTA' (Linkwrap)
* Why FOSTA's Restriction on Prostitution Promotion Violates the First Amendment (Guest Blog Post)
* SESTA's Sponsors Still Don't Understand Section 230 (As They Are About to Eviscerate It)
* Can the 'Worst of Both Worlds FOSTA' Be Salvaged? Perhaps…and You Can Help (URGENT CALL TO ACTION)
* Congress Probably Will Ruin Section 230 This Week (SESTA/FOSTA Updates)
* What's New With SESTA/FOSTA (January 17, 2018 edition)
* New House Bill (Substitute FOSTA) Has More Promising Approach to Regulating Online Sex Trafficking
* My testimony at the House Energy & Commerce Committee: Balancing Section 230 and Anti-Sex Trafficking Initiatives
* How SESTA Undermines Section 230's Good Samaritan Provisions
* Manager's Amendment for SESTA Slightly Improves a Still-Terrible Bill
* Another Human Trafficking Expert Raises Concerns About SESTA (Guest Blog Post)
* Another SESTA Linkwrap (Week of October 30)
* Recent SESTA Developments (A Linkwrap)
* Section 230's Applicability to 'Inconsistent' State Laws (Guest Blog Post)
* An Overview of Congress' Pending Legislation on Sex Trafficking (Guest Blog Post)
* The DOJ's Busts of MyRedbook & Rentboy Show How Backpage Might Be Prosecuted (Guest Blog Post)
* Problems With SESTA's Retroactivity Provision (Guest Blog Post)
* My Senate Testimony on SESTA + SESTA Hearing Linkwrap
* Debunking Some Myths About Section 230 and Sex Trafficking (Guest Blog Post)
* Congress Is About To Ruin Its Online Free Speech Masterpiece (Cross-Post)
* Backpage Executives Must Face Money Laundering Charges Despite Section 230–People v. Ferrer
* How Section 230 Helps Sex Trafficking Victims (and SESTA Would Hurt Them) (guest blog post)
* Sen. Portman Says SESTA Doesn't Affect the Good Samaritan Defense. He's Wrong
* Senate's "Stop Enabling Sex Traffickers Act of 2017"–and Section 230's Imminent Evisceration
* The "Allow States and Victims to Fight Online Sex Trafficking Act of 2017" Bill Would Be Bad News for Section 230
* WARNING: Draft "No Immunity for Sex Traffickers Online Act" Bill Poses Major Threat to Section 230
* The Implications of Excluding State Crimes from 47 U.S.C. § 230's Immunity