Section 230 Doesn't End Lawsuit Claiming Facebook Facilitated Sex Trafficking–Doe v. Facebook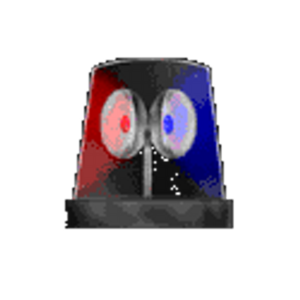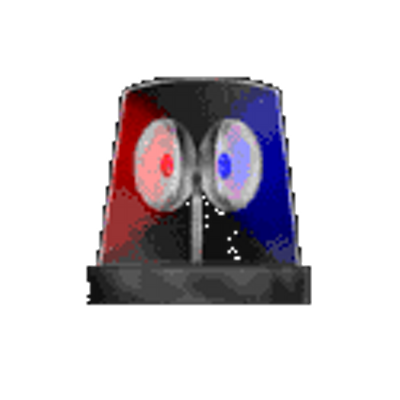 As you may recall, Facebook embraced SESTA/FOSTA during the legislative proceedings. First, following advice from its political advisor Definers, Facebook decided SESTA was less important than the myriad of other political initiatives targeting it. As a result, Facebook caused the Internet Association to support SESTA after the manager's amendment. IA's move functionally abolished formal opposition to SESTA by signaling to Congress that the Internet community was "divided" on SESTA, even though everyone else in the Internet community remained staunchly opposed to SESTA. Second, for no apparent reason other than posturing, on the day of the House FOSTA vote, Sheryl Sandberg made a personal post endorsing FOSTA.
Since FOSTA, we've seen an ever-widening range of defendants sued as facilitators of sex trafficking, including hotels for being used for sex trafficking and Salesforce for providing B2B services to Backpage. And perhaps ironically, plaintiffs are thanking Facebook for its support of SESTA/FOSTA…by suing it too.
In one set of lawsuits in Texas state court, plaintiffs alleged "that Facebook facilitates and/or was used by predators to find, groom, target, recruit and kidnap children into the sex trade…they seek to impose liability for Facebook's independent actions or failure to act, specifically failure to warn, negligence in undertaking to protect potential victims of sex trafficking, and for knowingly facilitating and benefiting from the sex trade." (Overbroad alternative declarations of the defendant's alleged wrongdoing are unfortunately all too common in dubious lawsuits–defendants struggle to nail jellyfish allegations to the wall). The trial court recently denied Facebook's Section 230 motion to dismiss. The court's entire substantive discussion of Section 230:
The language of the statute is broad and both parties have cited cases that support their positions. Facebook points to the broad grants of immunity articulated in Zeran v. America Online Inc. 129 F.3d 327 (4th Cir. 1997) (republishing defamation) and Doe v. MySpace, Inc. 528 F.3d 413 (5th Cir. 2008) (negligence-failure to implement safety measures), among others. Plaintiffs points to the more narrow immunity recognized in Doe v. Internet Brands, Inc., 824 F.3d 846 (9th Cir. 2016) (ISP not immune to failure to warn claim) and Huon v. Denton, 841 F .3d 733 (7th Cir. 2016) (ISP not immune to defamation in content it generated).

While the injuries presented in the 9th and 5th Circuit cases are similar to those presented in this case, the failure to warn cause of action presented in this case mirrors that presented in the 9th Circuit case. None of the cases deal with the statutory cause of action pled in this case, and all of the cases pre-dated the [FOSTA] amendments adopted in 2018.

The few Texas cases that have addressed the issue come out of the Beaumont Court of Appeals and none of these deal with the same causes of action or facts as are presented in this case. See Milo v. Martin, 311 S.W.3d 210 (Tex. App.-Beaumont 2010, no pet.) (defamation); GoDaddy.com LLC v. Toups, 429 S.W.3d 752 (Tex. App.-Beaumont 2014, pet. denied) (intentional infliction of emotional distress); and, Davis v. Motiva Enterprises LLC, No. 09-14-00434-CV, 2015 WL 1535694 (Tex. App.- Beaumont April 2, 2015, pet. denied) (failure to supervise employees' internet use).

In reviewing the statute and the cases cited by the parties, the Court concludes that Plaintiffs have plead causes of action that would not be barred by the immunity granted under the Act. Accordingly, Defendants' Rule 91A Motions to Dismiss are denied.
Without any substantive analysis of Section 230, it's hard to parse this opinion. Obviously the result isn't good for Facebook. But perhaps Facebook always had a low chance of winning a motion to dismiss. Texas state courts are well-known as dangerous venues for defendants. Indeed, the lower court initially greenlighted Toups case before being reversed on appeal on Section 230 grounds. Facebook will have more, and possibly better, chances to make its case as the litigation proceeds.
Note that this result supplements the results in two cases against Backpage, both of which survived motions to dismiss even before FOSTA's passage (Doe 1 and Florida Abolitionists). Considering all three cases together, perhaps Section 230 isn't the fast lane to dismissal of sex trafficking claims that it's been portrayed as.
It's unclear to what extent FOSTA contributes to this outcome. The plaintiffs sued Facebook for negligence and gross negligence, both of which are outside FOSTA's changes to Section 230. The other claim is Texas Civil Practice and Remedies Code Chapter 98, a state law permitting damages for sex trafficking violations. Last time I looked at the complaint, the plaintiffs had not clearly synced up this claim to meet all of the elements of the federal sex trafficking crime, which is a precondition for a successful workaround to Section 230. Though the court mentions the ambiguity about FOSTA's applicability, it's possible or even probable that FOSTA isn't relevant to this result in any material way.
Case citation: Doe v. Facebook, No. 2018-6981 and 2018-82214 (Tex. Dist. Ct. May 23, 2019)