Senate Passes 'Worst of Both Worlds FOSTA' (Linkwrap)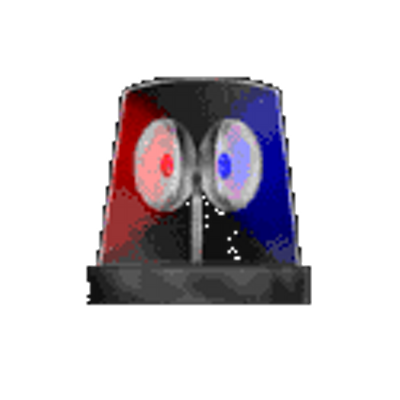 Guest-bloggers and I have already blogged SESTA and FOSTA about 2 dozen times (see below), so there's not much to say specifically about the Senate's approval of the Worst of Both Worlds FOSTA (without further amendment). I already explained most of the problems with this version of the law in this post. For now, I'll just say that I hope the bill supporters are right and that the law actually helps sex trafficking victims as they anticipated. Eventually I hope to explain what I think went wrong so we can better prepare for the onslaught of proposed Section 230 amendments that are coming.
A short linkwrap:
* TechFreedom: Senate Passes Hybrid SESTA Bill, Despite Constitutional & Backfiring Concerns: "This is a new low for Congress…The process that led to this point was appalling"
* Open Technology Institute: Congress Erred in Passage of FOSTA, Threatening the Internet and Trafficking Victims: "Though Congress' intentions are good, its methods are harmful"
* NPR All Things Considered: Section 230: A Key Legal Shield For Facebook, Google Is About To Change
* Mike Godwin: The Roots of Section 230 Show Why We Shouldn't Abandon Intermediary Liability Protection
* AEIdeas: Should Big Tech be held more liable for the content on their platforms? An AEIdeas online symposium
* Congressional Research Service: Ex Post Facto Implications of the Allow States and Victims to Fight Online Sex Trafficking Act of 2017 (H.R. 1865). We may have more to say about this. For now, note that TechFreedom disagrees.
My apologies, I cannot bring myself to link to the gloating posts from the people who hate Google/Facebook, Section 230, or the Internet generally. It's open season on Section 230, and every victim's advocacy group is gearing up. Section 230 had a good run while it lasted.
More SESTA/FOSTA-Related Posts:
* Why FOSTA's Restriction on Prostitution Promotion Violates the First Amendment (Guest Blog Post)
* SESTA's Sponsors Still Don't Understand Section 230 (As They Are About to Eviscerate It)
* Can the 'Worst of Both Worlds FOSTA' Be Salvaged? Perhaps…and You Can Help (URGENT CALL TO ACTION)
* Congress Probably Will Ruin Section 230 This Week (SESTA/FOSTA Updates)
* What's New With SESTA/FOSTA (January 17, 2018 edition)
* New House Bill (Substitute FOSTA) Has More Promising Approach to Regulating Online Sex Trafficking
* My testimony at the House Energy & Commerce Committee: Balancing Section 230 and Anti-Sex Trafficking Initiatives
* How SESTA Undermines Section 230's Good Samaritan Provisions
* Manager's Amendment for SESTA Slightly Improves a Still-Terrible Bill
* Another Human Trafficking Expert Raises Concerns About SESTA (Guest Blog Post)
* Another SESTA Linkwrap (Week of October 30)
* Recent SESTA Developments (A Linkwrap)
* Section 230's Applicability to 'Inconsistent' State Laws (Guest Blog Post)
* An Overview of Congress' Pending Legislation on Sex Trafficking (Guest Blog Post)
* The DOJ's Busts of MyRedbook & Rentboy Show How Backpage Might Be Prosecuted (Guest Blog Post)
* Problems With SESTA's Retroactivity Provision (Guest Blog Post)
* My Senate Testimony on SESTA + SESTA Hearing Linkwrap
* Debunking Some Myths About Section 230 and Sex Trafficking (Guest Blog Post)
* Congress Is About To Ruin Its Online Free Speech Masterpiece (Cross-Post)
* Backpage Executives Must Face Money Laundering Charges Despite Section 230–People v. Ferrer
* How Section 230 Helps Sex Trafficking Victims (and SESTA Would Hurt Them) (guest blog post)
* Sen. Portman Says SESTA Doesn't Affect the Good Samaritan Defense. He's Wrong
* Senate's "Stop Enabling Sex Traffickers Act of 2017"–and Section 230's Imminent Evisceration
* The "Allow States and Victims to Fight Online Sex Trafficking Act of 2017" Bill Would Be Bad News for Section 230
* WARNING: Draft "No Immunity for Sex Traffickers Online Act" Bill Poses Major Threat to Section 230
* The Implications of Excluding State Crimes from 47 U.S.C. § 230's Immunity