District Court Ruling Highlights Congress' Hastiness To Pass 'Worst of Both Worlds FOSTA'– Doe 1 v. Backpage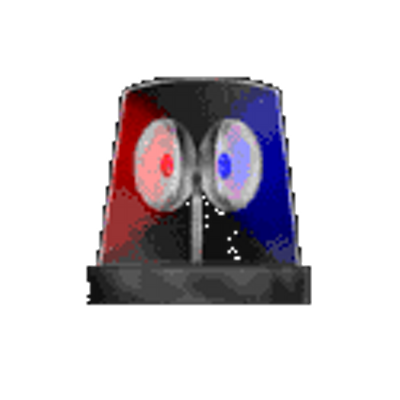 Backpage has been the poster child for Section 230's purported failings. The argument goes (1) Backpage facilitates sex trafficking, (2) Section 230 protects Backpage, so (3) Section 230 is evil. That was the core message of the so-called "documentary" I Am Jane Doe; and Congress has spent the last year working on SESTA and FOSTA predicated on this argument.
But…what if the argument were wrong, and Section 230 didn't protect Backpage's role in sex trafficking? If true, SESTA/FOSTA would be nonsensical.
From the beginning, FOSTA/SESTA opponents have argued that Section 230 does not guarantee protection for Backpage. For example, we showed that the Department of Justice took down two sites similar to Backpage using existing law; and a California court denied Backpage Section 230 protection for  a state criminal prosecution over money laundering. Plus, the Senate Investigative Report from January 2017 exposed a number of facts that could undermine Backpage's Section 230 defense. As a result, FOSTA/SESTA opponents expected the court system would prove that Section 230 isn't "broken," and thus Congress doesn't need to amend Section 230 to take down Backpage. Instead, opponents encouraged Congress to see how the courts responded to the Senate report before rushing to pass dubious legislation.
This was not just hypothetical speculation. In November, a court refused to stop a Missouri AG investigation into Backpage partially on the grounds that Section 230 may not protect Backpage in light of the Senate report. And in January, the district court in Doe v. Backpage redux ordered discovery on Backpage's eligibility of Section 230.
A few words about Doe v. Backpage. The First Circuit's ruling in Doe v. Backpage was a powerfully written opinion that ranks #3 on my list of most important Section 230 rulings. That ruling was a major villain in I Am Jane Doe. After the First Circuit ruling, the plaintiffs sued again, partially aided by facts in the Senate report.  SESTA/FOSTA opponents told Congress that the court's ruling on Backpage's motion to dismiss was imminent–and Congress should wait for it because it would provide valuable information about the post-Senate report status of Backpage's eligibility for Section 230.
Congress didn't wait. Instead, it ill-advisedly combined two bills into a single legislative monstrosity, the Worst of Both Worlds FOSTA. Yet, just as the opponents predicted, the district court ruling in Doe v. Backpage redux was indeed imminent. One week after Senate's passage, the court partially denies Backpage's motion to dismiss in part:
With respect to the advertisement of Jane Doe No. 3, Plaintiffs allege "on information and belief, Backpage . . . redrafted the advertisement to suggest Jane Doe No. 3 was an adult." This allegation…plausibly describes Backpage as creating content….The allegation in the complaint that "Backpage . . . redrafted the advertisement [of Jane Doe No. 3] to suggest she was an adult" suffices to allow the complaint by Jane Doe No. 3 to proceed in the face of the CDA's statutory immunity, which does not protect service providers when they create content [cite to Accusearch]
However, Backpage's alleged editing of the phrase "Latina shorty" to "exotic Latina" does not disqualify it from Section 230 protection. While allegedly "shorty" is slang for a child, the word "exotic" has no apparent illegality. Furthermore, the court rejects claims from two other plaintiffs because "the Complaint is devoid of factual allegations plausibly supporting the contention that Backpage created content, expressly or impliedly, as to either of these two plaintiffs."
So what does this ruling mean? First, Section 230 still provides lots of protection to Backpage–as it should. Like countless other websites, Backpage publishes third party ads.
Second, Section 230 does not provide Backpage–or anyone else–absolute immunity, and it never has. Suggestions to the contrary have always been clear misrepresentations of the law and the facts, as highlighted once again by this court's ruling.
Third, all of this useful information was ignored in the SESTA/FOSTA legislative developments, leading Congress to eviscerate a crucially important and brilliantly visionary law (Section 230) for what may be minimal or no real gains to benefit victims of sex trafficking. As Berin Szoka says, "SESTA's sponsors have systematically ignored concerns from all quarters about their legislation….[Today's] decision dynamites the primary rationale for SESTA." This ruling gives President Trump another excellent reason to veto the Worst of Both Worlds FOSTA.
UPDATE: NetChoice says: "While the recently-enacted Allow States and Victims to Fight Online Sex Trafficking Act (FOSTA) has provided useful new tools for prosecutors, its amendment of Section 230 was never necessary to reach its goal."
Case citation: Doe No. 1 v. Backpage, 2018 WL 1542056 (D. Mass. March 29, 2018)
More SESTA/FOSTA-Related Posts:
* More on the Unconstitutional Retroactivity of 'Worst of Both Worlds FOSTA' (Guest Blog Post)
* Senate Passes 'Worst of Both Worlds FOSTA' (Linkwrap)
* Why FOSTA's Restriction on Prostitution Promotion Violates the First Amendment (Guest Blog Post)
* SESTA's Sponsors Still Don't Understand Section 230 (As They Are About to Eviscerate It)
* Can the 'Worst of Both Worlds FOSTA' Be Salvaged? Perhaps…and You Can Help (URGENT CALL TO ACTION)
* Congress Probably Will Ruin Section 230 This Week (SESTA/FOSTA Updates)
* What's New With SESTA/FOSTA (January 17, 2018 edition)
* New House Bill (Substitute FOSTA) Has More Promising Approach to Regulating Online Sex Trafficking
* My testimony at the House Energy & Commerce Committee: Balancing Section 230 and Anti-Sex Trafficking Initiatives
* How SESTA Undermines Section 230's Good Samaritan Provisions
* Manager's Amendment for SESTA Slightly Improves a Still-Terrible Bill
* Another Human Trafficking Expert Raises Concerns About SESTA (Guest Blog Post)
* Another SESTA Linkwrap (Week of October 30)
* Recent SESTA Developments (A Linkwrap)
* Section 230's Applicability to 'Inconsistent' State Laws (Guest Blog Post)
* An Overview of Congress' Pending Legislation on Sex Trafficking (Guest Blog Post)
* The DOJ's Busts of MyRedbook & Rentboy Show How Backpage Might Be Prosecuted (Guest Blog Post)
* Problems With SESTA's Retroactivity Provision (Guest Blog Post)
* My Senate Testimony on SESTA + SESTA Hearing Linkwrap
* Debunking Some Myths About Section 230 and Sex Trafficking (Guest Blog Post)
* Congress Is About To Ruin Its Online Free Speech Masterpiece (Cross-Post)
* Backpage Executives Must Face Money Laundering Charges Despite Section 230–People v. Ferrer
* How Section 230 Helps Sex Trafficking Victims (and SESTA Would Hurt Them) (guest blog post)
* Sen. Portman Says SESTA Doesn't Affect the Good Samaritan Defense. He's Wrong
* Senate's "Stop Enabling Sex Traffickers Act of 2017"–and Section 230's Imminent Evisceration
* The "Allow States and Victims to Fight Online Sex Trafficking Act of 2017" Bill Would Be Bad News for Section 230
* WARNING: Draft "No Immunity for Sex Traffickers Online Act" Bill Poses Major Threat to Section 230
* The Implications of Excluding State Crimes from 47 U.S.C. § 230's Immunity