Section 230 Helps Salesforce Defeat Sex Trafficking Lawsuit–Doe v. Salesforce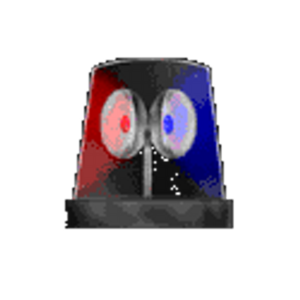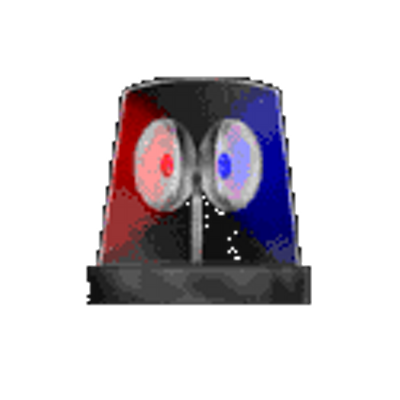 Salesforce provided SaaS services to Backpage. On that basis, the plaintiffs sought to hold Salesforce liable for any Backpage-caused sex trafficking victimization. This represents an attempt (possibly unprecedented) to impose tertiary liability for sex trafficking. The advertisers, such as pimps, are the primary tortfeasors; Backpage would be liable for supporting the pimps; Salesforce would be liable for supporting Backpage in supporting the pimps. The court rejected this attempt on Section 230 grounds.
The court applied the standard three-part test for Section 230(c)(1):
ICS Provider. Salesforce qualifies as an ICS provider because, as the plaintiffs alleged, it provides "operational support" that enabled Backpage "to create platforms for Backpage to contact and procure customers, manage customer histories, provide and manage Backpage's customer database, and provide and manage a secure cloud storage database for Backpage to store and secure the details of its business." This is a logical conclusion because everyone online should qualify as an ICS user, but calling Salesforce an ICS provider isn't obvious. Compare how Swift v. Zynga questioned if AdKnowledge qualified as an ICS provider. Perhaps the court is really reacting to the overreach of the tertiary claim.
Publisher Claim. Salesforce "can only be liable if it is linked to these advertisements and therefore, plaintiff is treating defendant as a publisher, since its 'platform and CRM' enabled Backpage to publish and disseminate content." The court properly rejects the long-discredited argument that Section 230 only applies to "defamation-like" claims, citing Doe II v. MySpace.
Liability for Third-Party Content. "Backpage's advertisements caused the harm. There is no allegation that defendant created the specific content at issue (i.e. Backpage's advertisements), and indeed plaintiffs concede it did not. Plaintiffs' claim is that Backpage misused defendant's CRM tools."
FOSTA is Irrelevant. "FOSTA exempted only three categories of sex trafficking claims: (1) private federal civil claims brought in federal court under 18 U.S.C. § 1595; (2) state criminal prosecutions; and (3) state attorney general civil actions. Nothing in the text of the statutes exempted private civil state law claims from immunity. The Court is not persuaded by plaintiffs' argument that the general language in the preamble to the amendments overrides the plain language of the amendments themselves."
No Refiling. From a legal standpoint, this was not a close case: "amendment of the complaint would be futile because plaintiffs' claims 'fall squarely within the CDA's immunity provision, as a matter of law, and cannot be cured by amendment.'"
Implications
Had the case made more progress, it would prompt the obvious question of whether sex trafficking claims have a functionally unlimited reach. Here, Salesforce acted as a SaaS provider to Backpage. If it's liable, why wouldn't the plaintiffs' rationale apply to all other vendors to Backpage–and to the vendors' upstream vendors, and so on? Everyone in society arguably contributes to sex trafficking if you apply expansive enough theories about what it means to "support" an enterprise. Certainly a contrary result could have been especially troubling for the software/cloud services industries.
I'm baffled why this case, and the related cases against Facebook in Texas state court, was filed after FOSTA but didn't attempt to use any of the new legal tools provided by FOSTA. A 1595 claim would require the plaintiffs to sue in federal court, and maybe state courts are more receptive for these claims (as suggested by the early results in Texas state court). Or perhaps the pleading standards are too rigorous for the 1595 claim? That issue was flagged for Congress before FOSTA's passage. Otherwise, it makes no sense that post-FOSTA plaintiffs are advancing the exact same claims and arguments they could have brought pre-FOSTA–and inevitably encountering the same Section 230 immunity that FOSTA was supposed to alleviate. These litigation decisions, which aren't benefiting sex trafficking victims, provide additional evidence that FOSTA didn't help anyone; it only made affected communities worse off.
Though Section 230's applicability to Salesforce is pretty obvious, there is a certain irony that Salesforce invoked it in this and other cases. Salesforce's CEO Marc Benioff has been publicly trashing Section 230, such as tweeting that it should be abolished. His remarks are quite damaging because Congressional naysayers can cite them as evidence that the tech community is "split" on Section 230. There is no split–Salesforce has proven that it embraces Section 230 just like everyone else in the UGC industry. But if Congress mucks with Section 230 again, as Benioff has publicly asked it to do, it's likely that Salesforce will not retain any immunity. In light of Salesforce's first-hand experience with Section 230's importance, I hope Salesforce denounces Benioff's public remarks.
Case citation: Does #1-#90 v. Salesforce.com, Inc., CGC-19-574770 (Cal. Superior Ct. Oct. 3, 2019). The complaint.
More SESTA/FOSTA-Related Posts:
* Latest Linkwrap on FOSTA's Aftermath
* Section 230 Doesn't End Lawsuit Claiming Facebook Facilitated Sex Trafficking–Doe v. Facebook
* New Essay: The Complicated Story of FOSTA and Section 230
* Who Benefited from FOSTA? (Spoiler: Probably No One)
* FOSTA's Political Curse
* FOSTA Doesn't Help Pro Se Litigant's Defamation Claim Against Facebook
* Constitutional Challenge to FOSTA Dismissed for Lack of Standing (Guest Blog Post)
* An Update on the Constitutional Court Challenge to FOSTA–Woodhull Freedom v. US (Guest Blog Post)
* Indianapolis Police Have Been "Blinded Lately Because They Shut Backpage Down"
* Constitutional Challenge Against FOSTA Filed–Woodhull v. US (Guest Blog Post)
* Catching Up on FOSTA Since Its Enactment (A Linkwrap)
* More Aftermath from the 'Worst of Both Worlds FOSTA'
* 'Worst of Both Worlds' FOSTA Signed Into Law, Completing Section 230's Evisceration
* Backpage Loses Another Section 230 Motion (Again Without SESTA/FOSTA)–Florida Abolitionists v. Backpage
* District Court Ruling Highlights Congress' Hastiness To Pass 'Worst of Both Worlds FOSTA'– Doe 1 v. Backpage
* More on the Unconstitutional Retroactivity of 'Worst of Both Worlds FOSTA' (Guest Blog Post)
* Senate Passes 'Worst of Both Worlds FOSTA' (Linkwrap)
* Why FOSTA's Restriction on Prostitution Promotion Violates the First Amendment (Guest Blog Post)
* SESTA's Sponsors Still Don't Understand Section 230 (As They Are About to Eviscerate It)
* Can the 'Worst of Both Worlds FOSTA' Be Salvaged? Perhaps…and You Can Help (URGENT CALL TO ACTION)
* Congress Probably Will Ruin Section 230 This Week (SESTA/FOSTA Updates)
* What's New With SESTA/FOSTA (January 17, 2018 edition)
* New House Bill (Substitute FOSTA) Has More Promising Approach to Regulating Online Sex Trafficking
* My testimony at the House Energy & Commerce Committee: Balancing Section 230 and Anti-Sex Trafficking Initiatives
* How SESTA Undermines Section 230's Good Samaritan Provisions
* Manager's Amendment for SESTA Slightly Improves a Still-Terrible Bill
* Another Human Trafficking Expert Raises Concerns About SESTA (Guest Blog Post)
* Another SESTA Linkwrap (Week of October 30)
* Recent SESTA Developments (A Linkwrap)
* Section 230's Applicability to 'Inconsistent' State Laws (Guest Blog Post)
* An Overview of Congress' Pending Legislation on Sex Trafficking (Guest Blog Post)
* The DOJ's Busts of MyRedbook & Rentboy Show How Backpage Might Be Prosecuted (Guest Blog Post)
* Problems With SESTA's Retroactivity Provision (Guest Blog Post)
* My Senate Testimony on SESTA + SESTA Hearing Linkwrap
* Debunking Some Myths About Section 230 and Sex Trafficking (Guest Blog Post)
* Congress Is About To Ruin Its Online Free Speech Masterpiece (Cross-Post)
* Backpage Executives Must Face Money Laundering Charges Despite Section 230–People v. Ferrer
* How Section 230 Helps Sex Trafficking Victims (and SESTA Would Hurt Them) (guest blog post)
* Sen. Portman Says SESTA Doesn't Affect the Good Samaritan Defense. He's Wrong
* Senate's "Stop Enabling Sex Traffickers Act of 2017"–and Section 230's Imminent Evisceration
* The "Allow States and Victims to Fight Online Sex Trafficking Act of 2017" Bill Would Be Bad News for Section 230
* WARNING: Draft "No Immunity for Sex Traffickers Online Act" Bill Poses Major Threat to Section 230
* The Implications of Excluding State Crimes from 47 U.S.C. § 230's Immunity