'Worst of Both Worlds' FOSTA Signed Into Law, Completing Section 230's Evisceration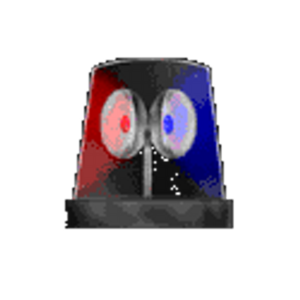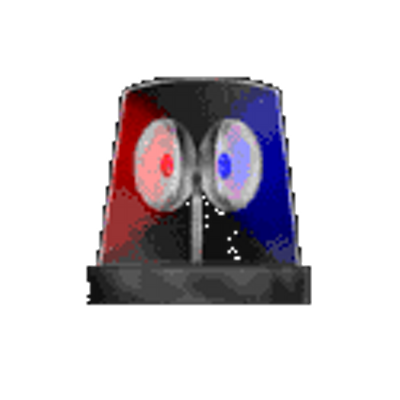 This morning, President Trump signed H.R. 1865, the Allow States and Victims to Fight Online Sex Trafficking Act of 2017 (FOSTA), into law. The bill signing was anticipated, but that doesn't make the outcome any less terrible. Today, Washington DC regulators made a major error, one that we'll likely regret for decades.
Eventually, I plan to write an explainer about the law. In this post, I'll highlight three developments from the past 2+ weeks since the Senate approved the bill, plus some open questions.
Development #1: On Friday, the US government shut down Backpage. The government seized the Backpage.com domain name, took the website completely offline globally, executed search warrants across multiple locations, and indicted 7 people affiliated with Backpage. Regardless of what happens in the ensuing legal proceedings, make no mistake: Backpage.com is permanently gone. This development has left me scratching my head on at least two fronts.
First, the indictment cites the Travel Act, not FOSTA (of course, FOSTA wasn't law on Friday, so FOSTA couldn't be the basis of the move). I need to grok the indictment more carefully, but I don't believe it relies on the SAVE Act either. This means the government relied *solely* on long-standing law, not either of Congress' two kill-Backpage crimes enacted in the last 3 years. This raises substantial questions about Congress' knowledge and efficacy.
In particular, Friday's Backpage shutdown confirms what FOSTA's critics have been saying all along: FOSTA was never needed to shut down Backpage. Section 230 always has had a federal crimes exception; thus the federal government could prosecute Backpage without any Section 230 restrictions; there are numerous crimes that potentially apply to Backpage without FOSTA or the SAVE Act–as proven years ago by the government's shutdown of MyRedbook and Rentboy; thus amending Section 230 wasn't necessary. Friday's development also confirms Congress acted too fast because Backpage was literally–and predictably–days away from a shutdown when Congress voted.
More generally, much of the pro-FOSTA advocacy was predicated on the need to shut down Backpage. Friday's development mooted this principal justification for FOSTA (and undercut the SAVE Act as well).
Second, I'm perplexed by the enforcement timing. Had the government acted 3 weeks earlier in shutting down Backpage, the Senate might have slowed down. Was it just random coincidence that the government waited until after the Senate vote? And if the government did deliberately slow-play the prosecution, was the timing before signing also deliberate? Was it designed to give the president something to crow about at the signing ceremony? Though I doubt this was the goal, the timing feels like an FU to FOSTA's opponents–it suggests that Congress eviscerated Section 230 just because it could, not because it was needed.
Development #2: FOSTA was also justified as helping sex trafficking victims obtain compensation from sites like Backpage. It's true that Backpage has used Section 230 to defeat a number of victim lawsuits. However, we've since learned the premise–that Section 230 rendered Backpage categorically immune from victim lawsuits–was faulty. As we predicted for Congress, victims will have more success getting around Section 230 based on the facts adduced in the Senate investigative report. As confirmation of this, in the few days since the Senate's approval of FOSTA, TWO courts have held that victims' claims against Backpage can survive a Section 230 motion to dismiss (Doe 1 v. Backpage; Florida Abolitionists v. Backpage).
To recap: even before it became law, we had proof that FOSTA wasn't needed to prosecute Backpage or ensure victims' abilities to sue Backpage. This proof was entirely foreseeable, and FOSTA opponents repeatedly told Congress that these developments were likely to occur soon and that slowing down the process would reveal that. (Here are the predictions I directly presented to Congress: Sex Trafficking Exceptions to Section 230, Balancing Section 230 and Anti-Sex Trafficking Initiatives, and Answers to Questions for the Record). Incredibly, Congress quickly pushed forward despite the failure of its key justifications.
Development #3: FOSTA opponents warned Congress that the law would chill legal speech. Even before the law was signed, this prediction materialized–the Internet has already started shrinking in three major ways:
* sites that catered to sex workers have shuttered. For example, Reddit shut down various subreddits used by sex workers. This has thrown the sex worker community into turmoil and disarray, and many sex workers have raised substantial fears about increased physical safety risks.
* online personals have shrunk, including most prominently Craigslist's personals section.
* major services, including Google and Microsoft, have taken new steps to ban legal but unwanted content.
For more details about the shrinking Internet, see Survivors Against SESTA and this list.
So just to make the point obvious: as opponents warned Congress, even before signing, FOSTA suppressed legal Internet content for no apparent benefit to sex trafficking victims. It's a terrible deal for everyone.
Open Questions: Some open questions about the long-term impact of FOSTA:
1) What, if any, portions of FOSTA are unconstitutional? The retroactivity provision seems highly likely to be unconstitutional, and the limits on promoting/facilitating prostitution may be unconstitutional. I don't know when a Constitutional challenge will materialize, but it's inevitable.
2) How will state AGs use this law? Will this law encourage more overreaching AG investigations of Internet companies (big and small) using FOSTA as the tip of the spear?
3) Will any victim ever see a dime of cash due to the newly enabled civil claims? Will plaintiffs misuse the civil claim workarounds to Section 230 for reasons wholly unrelated to protecting sex trafficking victims?
4) How will existing Internet services implement FOSTA? I've predicted that the incumbents will opt to crack down on any remotely dicey content, as Google and Microsoft apparently already have. I've also predicted that some smaller sites will reduce their content moderation efforts, which creates the possibility that we end up with a greater net quantity of online anti-social content post-FOSTA. Will this come to pass?
5) What innovation will we lose due to FOSTA? Internet startups now face higher entry costs and a greater risk of personal prosecution, and that will deter new entrepreneurs and new entrants. What socially beneficial services will never emerge due to this? (A question we'll never be able to answer).
Meanwhile, will incumbents use the higher entry barriers imposed by FOSTA to further cement their marketplace position? If so, an unintentionally ironic outcome would be that FOSTA may actually exacerbate the feelings that Google and Facebook dominate their niches. The incumbents may face higher content moderation costs, but that may be OK if they are able to make it up through supra-competitive pricing due to FOSTA's anti-competitive effects.
More SESTA/FOSTA-Related Posts:
* Backpage Loses Another Section 230 Motion (Again Without SESTA/FOSTA)–Florida Abolitionists v. Backpage
* District Court Ruling Highlights Congress' Hastiness To Pass 'Worst of Both Worlds FOSTA'– Doe 1 v. Backpage
* More on the Unconstitutional Retroactivity of 'Worst of Both Worlds FOSTA' (Guest Blog Post)
* Senate Passes 'Worst of Both Worlds FOSTA' (Linkwrap)
* Why FOSTA's Restriction on Prostitution Promotion Violates the First Amendment (Guest Blog Post)
* SESTA's Sponsors Still Don't Understand Section 230 (As They Are About to Eviscerate It)
* Can the 'Worst of Both Worlds FOSTA' Be Salvaged? Perhaps…and You Can Help (URGENT CALL TO ACTION)
* Congress Probably Will Ruin Section 230 This Week (SESTA/FOSTA Updates)
* What's New With SESTA/FOSTA (January 17, 2018 edition)
* New House Bill (Substitute FOSTA) Has More Promising Approach to Regulating Online Sex Trafficking
* My testimony at the House Energy & Commerce Committee: Balancing Section 230 and Anti-Sex Trafficking Initiatives
* How SESTA Undermines Section 230's Good Samaritan Provisions
* Manager's Amendment for SESTA Slightly Improves a Still-Terrible Bill
* Another Human Trafficking Expert Raises Concerns About SESTA (Guest Blog Post)
* Another SESTA Linkwrap (Week of October 30)
* Recent SESTA Developments (A Linkwrap)
* Section 230's Applicability to 'Inconsistent' State Laws (Guest Blog Post)
* An Overview of Congress' Pending Legislation on Sex Trafficking (Guest Blog Post)
* The DOJ's Busts of MyRedbook & Rentboy Show How Backpage Might Be Prosecuted (Guest Blog Post)
* Problems With SESTA's Retroactivity Provision (Guest Blog Post)
* My Senate Testimony on SESTA + SESTA Hearing Linkwrap
* Debunking Some Myths About Section 230 and Sex Trafficking (Guest Blog Post)
* Congress Is About To Ruin Its Online Free Speech Masterpiece (Cross-Post)
* Backpage Executives Must Face Money Laundering Charges Despite Section 230–People v. Ferrer
* How Section 230 Helps Sex Trafficking Victims (and SESTA Would Hurt Them) (guest blog post)
* Sen. Portman Says SESTA Doesn't Affect the Good Samaritan Defense. He's Wrong
* Senate's "Stop Enabling Sex Traffickers Act of 2017"–and Section 230's Imminent Evisceration
* The "Allow States and Victims to Fight Online Sex Trafficking Act of 2017" Bill Would Be Bad News for Section 230
* WARNING: Draft "No Immunity for Sex Traffickers Online Act" Bill Poses Major Threat to Section 230
* The Implications of Excluding State Crimes from 47 U.S.C. § 230's Immunity