Constitutional Challenge Against FOSTA Filed–Woodhull v. US (Guest Blog Post)
by guest blogger Alex F. Levy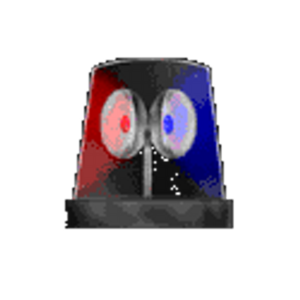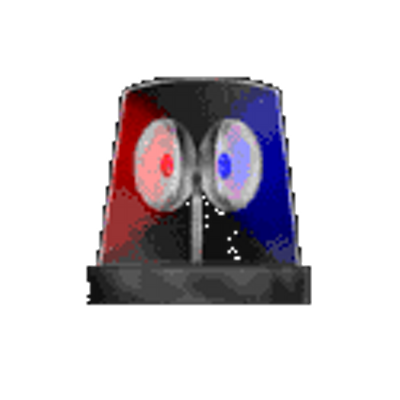 Pres. Trump signed the "Allow Victims to Fight Online Sex Trafficking Act" (FOSTA) into law on April 11, 2018. As many critics predicted, the law had an immediate chilling effect on a significant amount of online speech. Last week, five plaintiffs sued to enjoin enforcement of FOSTA and to have it declared unconstitutional under the First and Fifth Amendments. Woodhull v. U.S., 1:18-cv-01552 (D.D.C.). They also filed for a preliminary injunction, arguing that the interests at stake call for immediate intervention, pending resolution on the merits. (A repository of docketed materials is available here.) I submitted a declaration in support of the lawsuit.
Plaintiffs
The plaintiffs in Woodhull v. U.S. represent a wide array of interests affected by FOSTA. Three are engaged in some form of sex worker advocacy, and are fearful that their outreach could land them in trouble under the new provision that outlaws owning, managing, or operating a website "with the intent to promote or facilitate the prostitution of another person" (18 U.S.C. § 2421A) or, worse, "knowingly assisting, supporting, or facilitating" human trafficking (18 U.S.C. § 1591(e)). A fourth plaintiff is an organization dedicated to archiving the Internet that relies significantly on Section 230 protections; a fifth is a massage therapist who has been unable to advertise his (non-sexual) services since FOSTA's passage.
The Woodhull Freedom Foundation is an organization dedicated to promoting sexual freedom through lobbying, education, and a yearly "Sexual Freedom Summit," at which professionals from many sectors come together to strategize on issues of sexual health, expression, and rights. One of the Summit's educational tracks, called "Sex as Work," includes workshops on economics, harm-reduction, and disability in the context of the commercial sex industry. While planning this year's conference, Woodhull became fearful that promoting the "Sex as Work" track could be perceived as promoting (or facilitating) prostitution, in violation of the newly-enacted 18 U.S.C. § 2421A. As a result, they initially elected to suppress information and publicity related to this track. Woodhull eventually decided to promote the event, but not before suffering backlash from supporters. Now, looking forward, Woodhull says it is uncertain about potential legal liability that would arise if it streams or live-tweets workshops from this event.
Human Rights Watch (HRW) is a large international non-profit organization that has argued the criminalization of sex work potentially exacerbates human rights violations. Like the Woodhull Foundation, HRW describes being unsure whether and to what extent its advocacy for the health and well-being of sex workers might violate 18 U.S.C. § 2421A. Moreover, HRW counts on supporters being able to further disseminate its messages on social media platforms. A law that would punish (for example) Facebook for allowing users to promote HRW's views is, HRW argues, tantamount to a law that censors HRW itself.
Jesse Maley (a.k.a. Alexa Andrews) is a sex worker ally and board member of the Sex Workers Outreach Project (SWOP) USA. Prior to FOSTA's passing, Maley worked with SWOP USA to develop an app that would allow sex workers to warn one another about violent customers, and report violent incidents. However, she is now concerned that an application "that intends to help others work safely and avoid violence and harassment…could be construed as promoting or facilitating prostitution" in violation of 18 U.S.C. § 2421A. (Maley Declaration, page 8.) She is also fearful that "user-generated content on [a website known as] Rate That Rescue listing the organizations that provide free services to sex workers, including healthcare, housing, and childcare, could be seen as helping or assisting sex workers and thus be construed as facilitating prostitution" would run afoul of the same provision. (Id. at 6.)
The final two plaintiffs are not directly involved in sex worker advocacy. The Internet Archive (IA) is a non-profit organization that archives the Internet — including sites that could be construed to promote prostitution or sex trafficking. IA relies on Section 230 immunity to avoid liability for hosting such content. (The Internet Archive was also an intervening plaintiff in the 2012 case Backpage v. McKenna, in which it, along with the now-defunct Backpage.com, successfully sued to enjoin the enforcement of a Washington State Law on grounds that it conflicted with both Section 230 and the First Amendment.)
Eric Koszyk is a licensed massage therapist who relied on Craigslist to advertise his services. Despite being non-sexual in nature, his ads have been repeatedly removed since the passage of FOSTA, preventing him from reaching new customers.
Plaintiffs' attorneys include Robert Corn-Revere, who, in 2015, successfully argued to the Seventh Circuit that a sheriff's intimidation campaign against Backpage violated its First Amendment rights in Backpage v. Dart, and Daphne Keller, the Director of Intermediary Liability at the Stanford Center for Internet and Society. They are also represented by attorneys at the Electronic Frontier Foundation and the Walters Law Group.
Allegations and Claims
Plaintiffs allege that FOSTA is unconstitutional under the First and Fifth Amendments, as well as under Article 1 of the U.S. Constitution. This section recaps the allegations:
First, FOSTA is overbroad under the First Amendment: it prohibits more speech than it needs to in order to achieve its purpose. 18 U.S.C. § 2421A criminalizes owning a website with intent to "promote or facilitate" prostitution, but does not articulate any limits on what that might mean. Such a prohibition does not appear to distinguish between promoting the idea of prostitution, promoting the safety and well-being of prostitutes, and promoting the services of a specific prostitute. 18 U.S.C. § 1591(e) similarly criminalizes "assisting, supporting, or facilitating" a violation of federal sex trafficking law without specifying what that would entail — or indeed, whether a person would have to know about the crime in order to be guilty under this provision. Additionally, by claiming an inherent link between prostitution and sex trafficking, the legislation seems to suggest that any speech that promotes prostitution also necessarily contributes to sex trafficking.
In addition to being overbroad, FOSTA is unconstitutionally vague, in violation of both the First and Fifth Amendments. The Due Process clause Fifth Amendment forbids laws that fail to put ordinary people on notice of what conduct is prohibited. Such laws may also violate the First Amendment when they stifle protected speech by virtue of their vagueness. FOSTA's prohibitions on "promoting," "facilitating," and "contributing" to sex trafficking fail to warn of what behavior is criminal — and in so doing, FOSTA censors protected speech.
Laws that restrict speech based on its content must satisfy strict scrutiny: they must be narrowly tailored to serve a compelling government interest. While eliminating sex trafficking is clearly a compelling interest, many anti-trafficking experts have argued that FOSTA does nothing to advance it (and may in fact hinder it). Furthermore, it is not narrowly tailored, insofar as it prohibits a range of speech that does not involve sex trafficking. FOSTA fails strict scrutiny, and is therefore unconstitutional under the First Amendment.
FOSTA also runs afoul of the First Amendment by imposing liability regardless of a defendant's actual knowledge. "The First Amendment precludes the government from imposing liability for distributing expressive materials without proof of scienter." (Complaint p 48, internal citation omitted). By criminalizing "knowingly assisting, supporting, or facilitating" trafficking, FOSTA threatens liability based on generalized — as opposed to specific — knowledge of criminal conduct. In addition to creating liability that does not pass constitutional muster, FOSTA removes immunity to much the same effect. FOSTA limits the scope of platforms' immunity for some third-party content without defining what it would mean for a platform to "promote or facilitate the prostitution of another." As a result, "FOSTA transforms the law into an engine of censorship contrary to First Amendment principles." (Complaint, p 47).
Finally, plaintiffs allege that FOSTA violates the ex post facto and Due Process clauses of the Constitution by imposing liability for conduct predating the enactment of the law. Though the retroactive removal of immunity is arguably in some ways distinguishable from the retroactive imposition of liability (and retroactive civil consequences are not the same as criminal sanctions), the Department of Justice appears to have conceded this point, declaring, in a memo released weeks before FOSTA's passage, that the "Department objects to this provision because it is unconstitutional." How this declaration will factor in to its defense of the law in the pending litigation remains to be seen.
More SESTA/FOSTA-Related Posts:
* Catching Up on FOSTA Since Its Enactment (A Linkwrap)
* More Aftermath from the 'Worst of Both Worlds FOSTA'
* 'Worst of Both Worlds' FOSTA Signed Into Law, Completing Section 230's Evisceration
* Backpage Loses Another Section 230 Motion (Again Without SESTA/FOSTA)–Florida Abolitionists v. Backpage
* District Court Ruling Highlights Congress' Hastiness To Pass 'Worst of Both Worlds FOSTA'– Doe 1 v. Backpage
* More on the Unconstitutional Retroactivity of 'Worst of Both Worlds FOSTA' (Guest Blog Post)
* Senate Passes 'Worst of Both Worlds FOSTA' (Linkwrap)
* Why FOSTA's Restriction on Prostitution Promotion Violates the First Amendment (Guest Blog Post)
* SESTA's Sponsors Still Don't Understand Section 230 (As They Are About to Eviscerate It)
* Can the 'Worst of Both Worlds FOSTA' Be Salvaged? Perhaps…and You Can Help (URGENT CALL TO ACTION)
* Congress Probably Will Ruin Section 230 This Week (SESTA/FOSTA Updates)
* What's New With SESTA/FOSTA (January 17, 2018 edition)
* New House Bill (Substitute FOSTA) Has More Promising Approach to Regulating Online Sex Trafficking
* My testimony at the House Energy & Commerce Committee: Balancing Section 230 and Anti-Sex Trafficking Initiatives
* How SESTA Undermines Section 230's Good Samaritan Provisions
* Manager's Amendment for SESTA Slightly Improves a Still-Terrible Bill
* Another Human Trafficking Expert Raises Concerns About SESTA (Guest Blog Post)
* Another SESTA Linkwrap (Week of October 30)
* Recent SESTA Developments (A Linkwrap)
* Section 230's Applicability to 'Inconsistent' State Laws (Guest Blog Post)
* An Overview of Congress' Pending Legislation on Sex Trafficking (Guest Blog Post)
* The DOJ's Busts of MyRedbook & Rentboy Show How Backpage Might Be Prosecuted (Guest Blog Post)
* Problems With SESTA's Retroactivity Provision (Guest Blog Post)
* My Senate Testimony on SESTA + SESTA Hearing Linkwrap
* Debunking Some Myths About Section 230 and Sex Trafficking (Guest Blog Post)
* Congress Is About To Ruin Its Online Free Speech Masterpiece (Cross-Post)
* Backpage Executives Must Face Money Laundering Charges Despite Section 230–People v. Ferrer
* How Section 230 Helps Sex Trafficking Victims (and SESTA Would Hurt Them) (guest blog post)
* Sen. Portman Says SESTA Doesn't Affect the Good Samaritan Defense. He's Wrong
* Senate's "Stop Enabling Sex Traffickers Act of 2017"–and Section 230's Imminent Evisceration
* The "Allow States and Victims to Fight Online Sex Trafficking Act of 2017" Bill Would Be Bad News for Section 230
* WARNING: Draft "No Immunity for Sex Traffickers Online Act" Bill Poses Major Threat to Section 230
* The Implications of Excluding State Crimes from 47 U.S.C. § 230's Immunity