New Essay: The Complicated Story of FOSTA and Section 230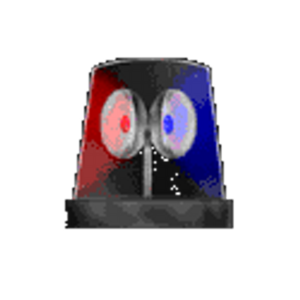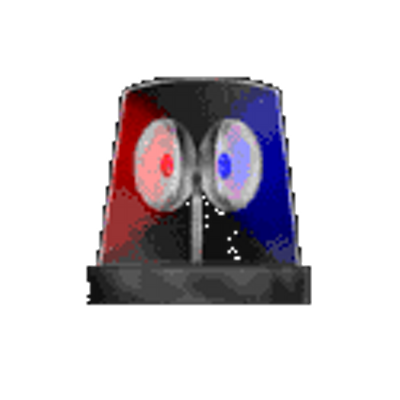 I'm pleased to announce my essay, The Complicated Story of FOSTA and Section 230. This essay tries to simplify a very complicated set of topics and summarize it in a fairly short and readable piece. I hope this essay provides one-stop-shopping for anyone, especially non-experts, who wants to understand FOSTA and what it does. Everything about FOSTA is tragic, including most poignantly the fact that it apparently made everyone worse. So I doubt you'll enjoy reading the essay (bring tissues), but I hope you find it useful nonetheless.
___
The essay abstract:
In 2018, Congress passed the Allow States and Victims to Fight Online Sex Trafficking Act of 2017 ("FOSTA"), designed to attack the online promotion of sex trafficking victims, in part, by reducing Section 230's scope. FOSTA represents new ground for Congress and the Internet; it peels back Section 230 to create some new legal exposure for online services for the first time in over two decades.
Unfortunately, FOSTA almost certainly will not accomplish Congress' goals of protecting sex trafficking victims and reducing their victimization. This essay explains why Congress passed FOSTA, how FOSTA modified existing law, why FOSTA has little chance of succeeding, and what FOSTA signals about the future of Section 230 and the Internet.
___
More SESTA/FOSTA-Related Posts:
* Who Benefited from FOSTA? (Spoiler: Probably No One)
* FOSTA's Political Curse
* FOSTA Doesn't Help Pro Se Litigant's Defamation Claim Against Facebook
* Constitutional Challenge to FOSTA Dismissed for Lack of Standing (Guest Blog Post)
* An Update on the Constitutional Court Challenge to FOSTA–Woodhull Freedom v. US (Guest Blog Post)
* Indianapolis Police Have Been "Blinded Lately Because They Shut Backpage Down"
* Constitutional Challenge Against FOSTA Filed–Woodhull v. US (Guest Blog Post)
* Catching Up on FOSTA Since Its Enactment (A Linkwrap)
* More Aftermath from the 'Worst of Both Worlds FOSTA'
* 'Worst of Both Worlds' FOSTA Signed Into Law, Completing Section 230's Evisceration
* Backpage Loses Another Section 230 Motion (Again Without SESTA/FOSTA)–Florida Abolitionists v. Backpage
* District Court Ruling Highlights Congress' Hastiness To Pass 'Worst of Both Worlds FOSTA'– Doe 1 v. Backpage
* More on the Unconstitutional Retroactivity of 'Worst of Both Worlds FOSTA' (Guest Blog Post)
* Senate Passes 'Worst of Both Worlds FOSTA' (Linkwrap)
* Why FOSTA's Restriction on Prostitution Promotion Violates the First Amendment (Guest Blog Post)
* SESTA's Sponsors Still Don't Understand Section 230 (As They Are About to Eviscerate It)
* Can the 'Worst of Both Worlds FOSTA' Be Salvaged? Perhaps…and You Can Help (URGENT CALL TO ACTION)
* Congress Probably Will Ruin Section 230 This Week (SESTA/FOSTA Updates)
* What's New With SESTA/FOSTA (January 17, 2018 edition)
* New House Bill (Substitute FOSTA) Has More Promising Approach to Regulating Online Sex Trafficking
* My testimony at the House Energy & Commerce Committee: Balancing Section 230 and Anti-Sex Trafficking Initiatives
* How SESTA Undermines Section 230's Good Samaritan Provisions
* Manager's Amendment for SESTA Slightly Improves a Still-Terrible Bill
* Another Human Trafficking Expert Raises Concerns About SESTA (Guest Blog Post)
* Another SESTA Linkwrap (Week of October 30)
* Recent SESTA Developments (A Linkwrap)
* Section 230's Applicability to 'Inconsistent' State Laws (Guest Blog Post)
* An Overview of Congress' Pending Legislation on Sex Trafficking (Guest Blog Post)
* The DOJ's Busts of MyRedbook & Rentboy Show How Backpage Might Be Prosecuted (Guest Blog Post)
* Problems With SESTA's Retroactivity Provision (Guest Blog Post)
* My Senate Testimony on SESTA + SESTA Hearing Linkwrap
* Debunking Some Myths About Section 230 and Sex Trafficking (Guest Blog Post)
* Congress Is About To Ruin Its Online Free Speech Masterpiece (Cross-Post)
* Backpage Executives Must Face Money Laundering Charges Despite Section 230–People v. Ferrer
* How Section 230 Helps Sex Trafficking Victims (and SESTA Would Hurt Them) (guest blog post)
* Sen. Portman Says SESTA Doesn't Affect the Good Samaritan Defense. He's Wrong
* Senate's "Stop Enabling Sex Traffickers Act of 2017"–and Section 230's Imminent Evisceration
* The "Allow States and Victims to Fight Online Sex Trafficking Act of 2017" Bill Would Be Bad News for Section 230
* WARNING: Draft "No Immunity for Sex Traffickers Online Act" Bill Poses Major Threat to Section 230
* The Implications of Excluding State Crimes from 47 U.S.C. § 230's Immunity