Backpage Loses Another Section 230 Motion (Again Without SESTA/FOSTA)–Florida Abolitionists v. Backpage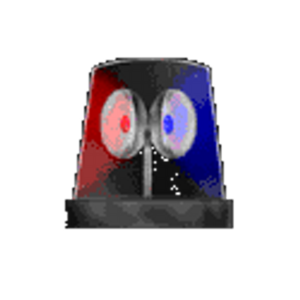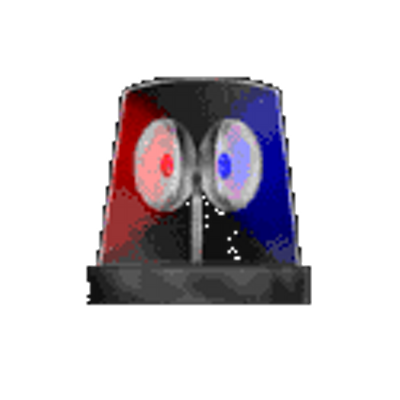 During Congress' SESTA/FOSTA deliberations, opponents repeatedly promised that the Doe v. Backpage litigation in Massachusetts would imminently provide key insights into Section 230's purported limitations. Indeed, a week after the Senate passed the Worst of Both Worlds FOSTA, the court partially denied Backpage's Section 230 motion to dismiss–exactly as the opponents had argued. The tiny time gap between the Senate's passage and the Doe v. Backpage ruling highlighted Congress' possible hastiness.
The Massachusetts litigation is only one of many pending lawsuits against Backpage. Last week (i.e., also about a week after the Senate's passage), another court–this time in Florida–denied Backpage's Section 230 motion to dismiss. So now we have 2 court rulings, each within 10 days of the Senate's passage, each indicating that the courts are already doing what Congress thought Worst of Both Worlds FOSTA was required to achieve.
The Florida court contextualizes Section 230 by saying: "Some courts characterize the 'protection' of § 230(c)(1) as 'a broad immunity,' but this view is not universal. " [cites to Chicago Lawyers v. Craigslist and Barnes v. Yahoo] Even without the scare quotes around protection, this statement is a bad sign for the defense because it means the court will ignore many precedential cases saying that Section 230 is a broad immunity and instead cite some outlier cases that the court will read tendentiously (e.g., the Barnes case says that Section 230 immunity isn't "absolute," which is not a synonym for "broad"). Thus, the court's contextualization signals strongly that this judge isn't comfortable with Section 230; and it's a leading indicator of judicial activism.
The court concludes:
 even if § 230(c)(1) is something other than an affirmative defense and can be properly addressed on a Rule 12(b)(6) motion, factual issues preclude a ruling on the § 230(c)(1) issue at this stage of the case…Plaintiffs have alleged facts suggesting that Defendants materially contributed to the content of the advertisements, and thus the issue of CDA immunity cannot be resolved on a Rule 12(b)(6) motion to dismiss in this case.
This is not exactly the most thoughtful Section 230 opinion I've ever seen. What facts sufficiently suggested Backpage's material contribution? How do those facts differ from the ordinary activity of every other UGC site? Given the court's obvious discomfort with Section 230, apparently those questions involve inconsequential details.
Although Section 230 doesn't moot the complaint (yet?), the court nevertheless dismisses the complaint (with leave to amend) because of other procedural defects in the complaint, plus
the only federal claim asserted in the Complaint—Count I—does not state a claim for which relief can be granted. Defendants note that Count I does not include a plausible allegation that Defendants saw the ad concerning Plaintiff Doe and knew it related to illegal sex trafficking. And the Complaint's allegations largely describe Defendants' alleged actions of masking advertisements of minors by creating content that obscures the fact that they are minors. Yet Plaintiff Doe was not a minor at the time of the events at issue—she was twenty-six years old
So obviously we're not dealing with the best-drafted complaint. But even a weak complaint and a thinly reasoned opinion are enough to demonstrate the illogic of Congress' hasty passage of the Worst of Both Worlds FOSTA.
Case citation: Florida Abolitionist v. Backpage.com LLC, 2018 WL 1587477 (M.D. Fla. March 31, 2018). Plaintiff's complaint. Backpage's Motion to Dismiss.
More SESTA/FOSTA-Related Posts:
* District Court Ruling Highlights Congress' Hastiness To Pass 'Worst of Both Worlds FOSTA'– Doe 1 v. Backpage
* More on the Unconstitutional Retroactivity of 'Worst of Both Worlds FOSTA' (Guest Blog Post)
* Senate Passes 'Worst of Both Worlds FOSTA' (Linkwrap)
* Why FOSTA's Restriction on Prostitution Promotion Violates the First Amendment (Guest Blog Post)
* SESTA's Sponsors Still Don't Understand Section 230 (As They Are About to Eviscerate It)
* Can the 'Worst of Both Worlds FOSTA' Be Salvaged? Perhaps…and You Can Help (URGENT CALL TO ACTION)
* Congress Probably Will Ruin Section 230 This Week (SESTA/FOSTA Updates)
* What's New With SESTA/FOSTA (January 17, 2018 edition)
* New House Bill (Substitute FOSTA) Has More Promising Approach to Regulating Online Sex Trafficking
* My testimony at the House Energy & Commerce Committee: Balancing Section 230 and Anti-Sex Trafficking Initiatives
* How SESTA Undermines Section 230's Good Samaritan Provisions
* Manager's Amendment for SESTA Slightly Improves a Still-Terrible Bill
* Another Human Trafficking Expert Raises Concerns About SESTA (Guest Blog Post)
* Another SESTA Linkwrap (Week of October 30)
* Recent SESTA Developments (A Linkwrap)
* Section 230's Applicability to 'Inconsistent' State Laws (Guest Blog Post)
* An Overview of Congress' Pending Legislation on Sex Trafficking (Guest Blog Post)
* The DOJ's Busts of MyRedbook & Rentboy Show How Backpage Might Be Prosecuted (Guest Blog Post)
* Problems With SESTA's Retroactivity Provision (Guest Blog Post)
* My Senate Testimony on SESTA + SESTA Hearing Linkwrap
* Debunking Some Myths About Section 230 and Sex Trafficking (Guest Blog Post)
* Congress Is About To Ruin Its Online Free Speech Masterpiece (Cross-Post)
* Backpage Executives Must Face Money Laundering Charges Despite Section 230–People v. Ferrer
* How Section 230 Helps Sex Trafficking Victims (and SESTA Would Hurt Them) (guest blog post)
* Sen. Portman Says SESTA Doesn't Affect the Good Samaritan Defense. He's Wrong
* Senate's "Stop Enabling Sex Traffickers Act of 2017"–and Section 230's Imminent Evisceration
* The "Allow States and Victims to Fight Online Sex Trafficking Act of 2017" Bill Would Be Bad News for Section 230
* WARNING: Draft "No Immunity for Sex Traffickers Online Act" Bill Poses Major Threat to Section 230
* The Implications of Excluding State Crimes from 47 U.S.C. § 230's Immunity