Indianapolis Police Have Been "Blinded Lately Because They Shut Backpage Down"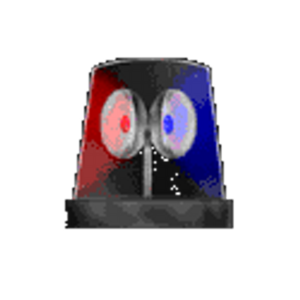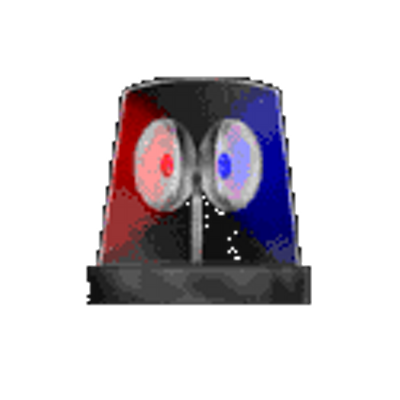 In the policy discussions about FOSTA, the #1 question always was: if the law works as the organizers predict, will it actually help the victims of sex trafficking? There has always been good reason to believe the answer is no; and a feature from RTV6 in Indianapolis, "Running Blind: IMPD arrests first suspected pimp in 7 months," provides more evidence to support that fear. The shutdown of Backpage–which was FOSTA's target but actually occurred before FOSTA was event signed–has set into motion a series of unwanted (but entirely predictable) consequences.
Police Lose Their "Best Source of Leads" For Trafficking Enforcement. The article says:
King's arrest was the first in Indianapolis on a charge of promoting prostitution since November (by comparison, a search of IMPD records just for 2018 turned up 48 prostitution reports). The cases, according to Sgt. John Daggy, an undercover officer with IMPD's vice unit, have just dried up.

The reason for that is pretty simple: the feds closed police's best source of leads, the online personals site Backpage, earlier this year.

"We've been a little bit blinded lately because they shut Backpage down," Daggy said. "I get the reasoning behind it, and the ethics behind it, however, it has blinded us. We used to look at Backpage as a trap for human traffickers and pimps."…

[FOSTA] was hailed as a win by groups that fight sex trafficking, particularly of minors. But Daggy says it also removed one of the best tools police had for finding trafficking cases.

"With Backpage, we would subpoena the ads and it would tell a lot of the story," Daggy said. "Also, with the ads we would catch our victim at a hotel room, which would give us a crime scene. There's a ton of evidence at a crime scene. Now, since [Backpage] has gone down, we're getting late reports of them and we don't have much to go by."…

Daggy started viewing Backpage as a trap – a useful tool for police trying to find victims who rarely self-report, and perpetrators who rarely come out in the open….
Police Direct Enforcement Resources *Away* From Sex Trafficking. The article says:
Backpage's loss will cause departments to refocus resources in the long-term to easier-to-prosecute areas like narcotics.

That's a problem for the veteran officer, who says vice cops like him are already in short supply. He's worried that without a repository of possible trafficking cases like Backpage, human trafficking investigations will revert to the less-proactive style that was common when he first became a vice cop.
Sex Workers Are Put Into More Dangerous Situations. The article says:
"We assume it's a great thing that Backpage closed down," Stefanie Jeffers said. "And it is, because it's horrible that Backpage existed and so much trafficking occurred through the users of Backpage. But I do think that it comes with its dangers too."

Jeffers, the founder of the nonprofit Grit Into Grace, works with women who are engaged in street prostitution in Indianapolis to help them get out of the life. She says Backpage's closure came as a shock to the women she talked to.

"The couple of women that I've talked to have said, 'Well now we're going to have to go out on the streets, and we haven't been on the streets in years,'" Jeffers said.

For those who have a pimp – and many women working in prostitution don't – the loss of Backpage doesn't mean they get a pass on bringing in money.

"But especially if they have a pimp, then that becomes extremely dangerous for them," Jeffers said….

Backpage was shut down while one woman Jeffers works with was being held at the Marion County Jail. Jeffers said the closure wasn't welcome news.

"It was definitely a shock to the women I know, and it's definitely going to change things for them," she said. "Pimps are still going to make their money, traffickers are still going to make their money, it's just going to change things for the women. And I wouldn't assume for the better."
Implications. Though this feature is anecdotal, it highlights several important outcomes:
* The shutdown of online advertising forces sex workers to consider working with pimps, and this increases their safety risk.
* Backpage's shutdown doesn't affect the motivations for advertising commercial sex; it just makes commercial sex less findable to law enforcement.
* As Sgt. Daggy said, "We used to look at Backpage as a trap for human traffickers and pimps." It literally served up evidence of crimes—evidence that now becomes much harder to gather.
* Without the easy leads from Backpage (or Craigslist casual encounters, a direct casualty of FOSTA), police don't necessarily redirect their newfound time into other ways of finding and protecting sex trafficking victims. Instead, they redirect those efforts into other crimes, including finding and prosecuting sex workers.
Congress was warned about all of these implications during its work on FOSTA. It's a shame Congress didn't care.
More SESTA/FOSTA-Related Posts:
* Constitutional Challenge Against FOSTA Filed–Woodhull v. US (Guest Blog Post)
* Catching Up on FOSTA Since Its Enactment (A Linkwrap)
* More Aftermath from the 'Worst of Both Worlds FOSTA'
* 'Worst of Both Worlds' FOSTA Signed Into Law, Completing Section 230's Evisceration
* Backpage Loses Another Section 230 Motion (Again Without SESTA/FOSTA)–Florida Abolitionists v. Backpage
* District Court Ruling Highlights Congress' Hastiness To Pass 'Worst of Both Worlds FOSTA'– Doe 1 v. Backpage
* More on the Unconstitutional Retroactivity of 'Worst of Both Worlds FOSTA' (Guest Blog Post)
* Senate Passes 'Worst of Both Worlds FOSTA' (Linkwrap)
* Why FOSTA's Restriction on Prostitution Promotion Violates the First Amendment (Guest Blog Post)
* SESTA's Sponsors Still Don't Understand Section 230 (As They Are About to Eviscerate It)
* Can the 'Worst of Both Worlds FOSTA' Be Salvaged? Perhaps…and You Can Help (URGENT CALL TO ACTION)
* Congress Probably Will Ruin Section 230 This Week (SESTA/FOSTA Updates)
* What's New With SESTA/FOSTA (January 17, 2018 edition)
* New House Bill (Substitute FOSTA) Has More Promising Approach to Regulating Online Sex Trafficking
* My testimony at the House Energy & Commerce Committee: Balancing Section 230 and Anti-Sex Trafficking Initiatives
* How SESTA Undermines Section 230's Good Samaritan Provisions
* Manager's Amendment for SESTA Slightly Improves a Still-Terrible Bill
* Another Human Trafficking Expert Raises Concerns About SESTA (Guest Blog Post)
* Another SESTA Linkwrap (Week of October 30)
* Recent SESTA Developments (A Linkwrap)
* Section 230's Applicability to 'Inconsistent' State Laws (Guest Blog Post)
* An Overview of Congress' Pending Legislation on Sex Trafficking (Guest Blog Post)
* The DOJ's Busts of MyRedbook & Rentboy Show How Backpage Might Be Prosecuted (Guest Blog Post)
* Problems With SESTA's Retroactivity Provision (Guest Blog Post)
* My Senate Testimony on SESTA + SESTA Hearing Linkwrap
* Debunking Some Myths About Section 230 and Sex Trafficking (Guest Blog Post)
* Congress Is About To Ruin Its Online Free Speech Masterpiece (Cross-Post)
* Backpage Executives Must Face Money Laundering Charges Despite Section 230–People v. Ferrer
* How Section 230 Helps Sex Trafficking Victims (and SESTA Would Hurt Them) (guest blog post)
* Sen. Portman Says SESTA Doesn't Affect the Good Samaritan Defense. He's Wrong
* Senate's "Stop Enabling Sex Traffickers Act of 2017"–and Section 230's Imminent Evisceration
* The "Allow States and Victims to Fight Online Sex Trafficking Act of 2017" Bill Would Be Bad News for Section 230
* WARNING: Draft "No Immunity for Sex Traffickers Online Act" Bill Poses Major Threat to Section 230
* The Implications of Excluding State Crimes from 47 U.S.C. § 230's Immunity