The DOJ's Busts of MyRedbook & Rentboy Show How Backpage Might Be Prosecuted (Guest Blog Post)
by guest blogger Cary Glynn
[Eric's introduction: Backpage has defeated numerous efforts by civil litigants and state AGs to shut it down, with substantial help from Section 230. These unsuccessful enforcement efforts have fueled a key narrative for SESTA that, because of Section 230, it's *impossible* to shut down Backpage.
This narrative is false, or more accurately, unproven. As we know, Section 230 expressly does not apply to federal prosecutions. So what will happen when the DOJ finally prosecutes Backpage? Section 230 will be irrelevant, so the legal battleground will shift to other doctrines. It's likely the DOJ will use the SAVE Act, tailored by Congress as an anti-Backpage crime. However, the SAVE Act has a high scienter requirement. Will the DOJ find other applicable crimes?
The answer is yes, and the reason I can answer it so confidently is because the DOJ has already brought two analogous successful prosecutions against websites publishing online prostitution ads. These two cases–MyRedbook and Rentboy–are usually not mentioned in any policy circles, either because they are too obscure or because they contradict the narrative that Section 230 is broken. To bridge this gap, this post highlights what happened in these prosecutions and anticipates how they pose bad news for Backpage.
This guest post comes from Cary Glynn, a 3L at Harvard Law School. He emailed me offering to help with research, and he graciously and voluntarily created this post during his discretionary time.]
* * *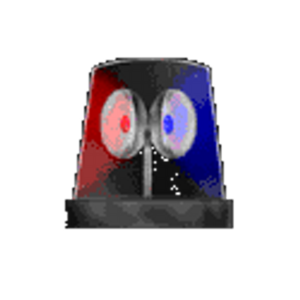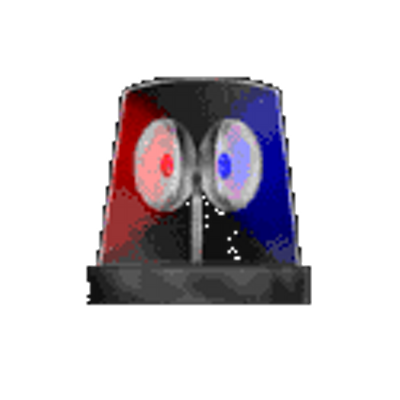 This post explains the government's prosecutions of MyRedbook and Rentboy for prostitution related offenses. It then addresses implications for Backpage. Based on limited information about those prosecutions and publicly available descriptions of Backpage, it appears that the government could pursue Backpage on similar charges. [Eric's note: many of the factual characterizations below are allegations from government pleadings and may not have been admitted by the defendants or provable in court.]
Background for MyRedbook and Rentboy Prosecutions
MyRedbook: On June 24, 2014, the Department of Justice indicted Eric Omuro, operator of MyRedbook, a website that hosted prostitution ads. Indictment, United States v. Omuro, No. 3:14-cr-00336 (N.D. Cal. June 24, 2014), ECF No. 1. As explained in the Government's Sentencing Memorandum (Government's Sentencing Memorandum, United States v. Omuro, No. 3:14-cr-00336 (N.D. Cal. May 14, 2015), ECF No. 70.), the website hosted prostitution ads, searchable by location, that included physical descriptions, services, rates, and contact information. The website included a FAQ page that explained various terms used in ads for particular services. However, the website also explicitly reminded its users that "nothing on this website should be construed as a furtherance of or endorsement of any illegal act or practice," and that prostitution is illegal in most jurisdictions. Advertisers could pay a fee to have MyRedbook "feature" their ad. While the ads were publicly viewable, users could also pay for membership, which included private forums and escort reviews. The website generated profits of over $5,000,000.
In arguing for its desired sentence, the government argued that "it is inevitable in the commercial sex industry that many of those advertised on MyRedbook were under the control of pimps, and many were minors," and Omuro ignored this harm because "facilitating prostitution, which necessarily included facilitating the prostitution of trafficked persons and minors – was profitable." Further, Omuro was not diligent in trying to remove these ads and declined to respond to an email from the National Center for Missing and Exploited Children (NCMEC). In a declaration from an FBI agent, the government noted over 50 minors advertised on the website. Finally, the indictment alleges that Omuro engaged in 24 transfers of money in order to launder his profits.
Rentboy: On January 28, 2016, the Department of Justice indicted Jeffrey Hurant, the CEO of Rentboy.com, a website that hosted prostitution ads. Indictment, United States v. Easy Rent Sys., Inc., No. 1:16-cr-00045 (E.D.N.Y. Jan. 28, 2016), ECF No. 68. As explained in the indictment, the website focused on male escort services. Escorts paid the website to display ads, and customers then contacted the escorts directly. The website included disclaimers stating that the ads were not for sexual services, but the indictment alleges that the website was "designed primarily for the advertisement of sexual services, and the advertisements on [it] plainly advertised sexual services." Additionally, one page stated: "Make a profile, field calls and emails, count your money." The website had account pages for escorts to manage their ads. For escort's profiles, the website had fields for various rates. The website told users that ads could not include offers of sexual conduct in exchange for money. It gave a 15 percent discount to escort agencies that purchased three or more advertisements. The website generated revenue of over $10 million between 2010 and 2015.
Employees of the website reviewed all ads before posting. They generally rejected ones that explicitly offered sexual conduct in exchange for money. Upon rejection, an employee would tell the advertiser that they should not specify sexual acts to be exchanged for money because it could result in prosecution. The employees also sometimes advised advertisers on how to make their ads more appealing. In addition, employees warned escorts about specific enforcement actions by law enforcement.
The website did not report instances of advertisements for children. Employees complained to management about underage advertisements in Asia.
Travel Act: 18 U.S.C. § 1952(a)(3)(A) and (b)(i)(1)
The government indicted Omuro under the Travel Act, specifically, 18 U.S.C. § 1952(a)(3)(A) and (b)(i)(1), which read as follows:
(a)(3)(A): "(a) Whoever . . . uses the mail or any facility in interstate or foreign commerce, with intent to— . . . (3) otherwise promote, manage, establish, carry on, or facilitate the promotion, management, establishment, or carrying on, of any unlawful activity, and thereafter performs or attempts to perform—(A) an act described in paragraph (1) or (3) shall be fined under this title, imprisoned not more than 5 years, or both"

(b)(i)(1): "(b) . . . (i) "unlawful activity" means (1) . . . prostitution offenses in violation of the laws of the State in which they are committed or of the United States"
The indictment appears to suggest that Omuro "used the mail" and also used a "facility in interstate or foreign commerce," the Internet, which the government refers to as a "communication facility." The indictment also alleges that Omuro did so knowingly and "with the intent to promote, manage, establish, carry on, and facilitate the promotion, management, establishment, and carrying on of an unlawful activity." Here, the unlawful activities were violations of various states' prostitution offenses including California Penal Code Section 647(b). Omuro pleaded guilty to the charge under § 1952.
The government also indicted Hurant and Easy Rent Systems (the website) under (a)(3)(A). The indictment alleges that the defendants "did knowingly and intentionally use one or more facilities in interstate commerce, to wit: one or more telephones and the internet, with intent to distribute the proceeds of and promote, manage, establish, carry on and facilitate the promotion, management, establishment and carrying on of unlawful activity, to wit: a business promoting prostitution in the third degree," in violation of various New York state laws prohibiting prostitution.
Money Laundering: 18 U.S.C. § 1957(a) and 1956
The government indicted Omuro for money laundering, under 18 U.S.C. § 1957(a), which reads as follows:
Whoever . . . knowingly engages or attempts to engage in a monetary transaction in criminally derived property of a value greater than $10,000 and is derived from specified unlawful activity, shall be punished as provided in subsection (b).
The indictment alleges that Omuro "knowingly engaged in [24] monetary transactions in criminally derived property of a value greater than $10,000, that was derived from specified unlawful activity, namely racketeering in support of prostitution offenses in violation [of 18 U.S.C. § 1952(a)(3)(A) and (b)(i)(1)]." The government provided a dated list of all the transactions, their amounts, and the related accounts.
The government indicted Hurant and Easy Rent Systems under 18 U.S.C. § 1956 which reads as follows:
(a)(1) Whoever, knowing that the property involved in a financial transaction represents the proceeds of some form of unlawful activity, conducts or attempts to conduct such a financial transaction which in fact involves the proceeds of specified unlawful activity—(A) (i) with the intent to promote the carrying on of specified unlawful activity…

(h) Any person who conspires to commit any offense defined in this section or section 1957 shall be subject to the same penalties as those prescribed for the offense the commission of which was the object of the conspiracy.
Application to Backpage
Both of the government's successful theories in the MyRedbook and Rentboy prosecutions may apply to Backpage as well.
Travel Act: Backpage uses a facility in interstate commerce (the Internet, and likely telephones/mail). The closer question is whether it intended to and did "promote, manage, establish, carry on, or facilitate the promotion, management, establishment, or carrying on, of" prostitution offenses. Given the general focus on prostitution offenses, the specific question of Backpage's involvement in underage prostitution and trafficking is less legally relevant here. Backpage recently removed its adult section, so this discussion focuses on its knowledge and actions before removal (although Backpage still could of course be guilty based on this new conduct and there is reason to believe the ads merely moved to other parts of the Backpage website).
Two sources are enlightening regarding Backpage's involvement in prostitution offenses: (1) a Senate report, "Backpage.com's Knowing Facilitation of Online Sex Trafficking," by Senators Portman and McCaskill, and (2) a declaration in support of a California state arrest warrant for the CEO of Backpage. This post assumes that the factual assertions in those two documents are true. If these facts are true, it would have the following implications:
Backpage apparently had knowledge of the high volume of prostitution ads on its website. Like Rentboy and myRedBook, Backpage received various streams of information revealing that prostitution ads were on its website, including from NCMEC. The Senate Report explains that "Backpage is acutely aware that its website facilitates prostitution." Backpage's Michael Lacey reportedly said that while the website had tried to eradicate ads for minors, "adult prostitution is none of my business." Backpage employees knew the website carried many prostitution ads. One former employee explained that "everyone" knew about the prostitutions ads and that denials are "bullshit." Some employees apparently used the illegal services advertised on the website. Backpage even urged employees not to memorialize evidence of prostitution facilitation in writing. Its editing process, whereby employees remove terms that allude to prostitution, also suggests knowledge.
The poor quality of Backpage's editing process provides evidence of its intent to facilitate prostitution. For instance, Backpage allowed the term "GFE" (i.e. "girlfriend experience"), which employees knew as referring to prostitution services. Like Rentboy, employees reviewed ads before posting but allowed ads for prostitution once shorn of objectionable terms. Backpage declined to block or exercise other measures to combat prostitution ads. Backpage's moderation process may have had debatable effectiveness for combatting trafficking of minors, but it seems to have allowed an immense volume of prostitution ads.
In addition, Backpage materially benefited from prostitutions ads, like the other websites. As with Rentboy and MyRedbook, Backpage charged for prostitution ads and allowed advertisers to pay more to "feature" their ads. Like the other websites, Backpage made a large amount of money—hundreds of millions of dollars. The California warrant states that Backpage's revenue reports revealed that in recent years 99% of revenue was attributable to "adult" ads. The Senate report claims that this was over "80% of all revenue from online commercial sex advertising in the United States." Backpage also operated various websites only advertising escorts (Evil Empire, etc.). Admittedly, unlike Rentboy, Backpage does not appear to have offered agency discounts or helped make ads more appealing.
Backpage's knowledge, poor moderation efforts, and materially benefiting from prostitution ads could be construed to suggest that Backpage intended to facilitate prostitution ads.
Backpage appears to have in fact facilitated the prostitution offenses. Backpage provided a platform, like Rentboy and MyRedbook, geared toward prostitution offenses. It was Backpage's main source of income, and the adult section was the only section where Backpage charged fees for all ads. Backpage helped edit ads to conceal their true nature, while still posting ads that Backpage knew to be advertising prostitution. Backpage cleansed the majority of ads in the adult section of terms relating to prostitution. Backpage's wide readership was a material contribution to advertisers. Admittedly, unlike MyRedbook, Backpage does not appear to have facilitated the prostitution offenses by providing explanations of prostitution-related terms. And, unlike Rentboy, Backpage does not appear to have fields for "rates." However, the Senate Report alleges that Backpage occasionally "coached its users on how to post 'clean' ads for illegal transactions."
Backpage may have done a better job than Rentboy or MyRedbook at screening trafficking and advertisements for minors (although some of course believe otherwise). However, efforts on that front are not specifically relevant to a charge related to prostitution. And Backpage's potentially successful moderation in that area belies protestations of the difficulty of improved moderation against prostitution. Additionally, the other websites both included explicit reminders that prostitution was prohibited – any similar postings by Backpage would thus not be automatically immunizing.
Money Laundering: Backpage could also be prosecuted for money laundering offenses. However, both money laundering offenses that the government used to pursue the other websites require predicate unlawful activity. Therefore, the most difficult question for this offense seems to turn on the above analysis about the facilitation of prostitution. Unlike earlier money laundering charges against Backpage in California, the charges against Rentboy and MyRedbook do not seem related to misrepresentations to banks or payment processors. Assuming, however, that Backpage committed underlying unlawful acts, Backpage could likely be charged with money laundering.
More SESTA-Related Posts:
* Problems With SESTA's Retroactivity Provision (Guest Blog Post)
* My Senate Testimony on SESTA + SESTA Hearing Linkwrap
* Debunking Some Myths About Section 230 and Sex Trafficking (Guest Blog Post)
* Congress Is About To Ruin Its Online Free Speech Masterpiece (Cross-Post)
* Backpage Executives Must Face Money Laundering Charges Despite Section 230–People v. Ferrer
* How Section 230 Helps Sex Trafficking Victims (and SESTA Would Hurt Them)
* Sen. Portman Says SESTA Doesn't Affect the Good Samaritan Defense. He's Wrong
* Senate's "Stop Enabling Sex Traffickers Act of 2017"–and Section 230's Imminent Evisceration
* The "Allow States and Victims to Fight Online Sex Trafficking Act of 2017" Bill Would Be Bad News for Section 230
* WARNING: Draft "No Immunity for Sex Traffickers Online Act" Bill Poses Major Threat to Section 230
* The Implications of Excluding State Crimes from 47 U.S.C. § 230's Immunity