Problems With SESTA's Retroactivity Provision (Guest Blog Post)
by guest blogger Alex Levy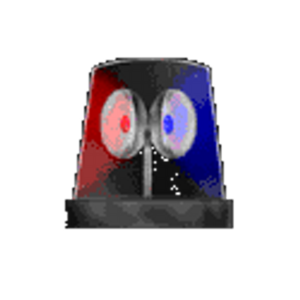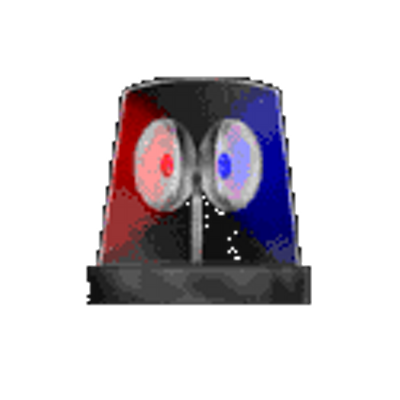 The "Stop Enabling Sex Traffickers Act" (SESTA) is riddled with problems, discussed here, here, here, here, and here. However, very little attention has been paid to Section 3(b), which proposes making the civil provision retroactive: "the amendment made by subsection (a)(2)(B) shall apply regardless of whether the conduct alleged occurred, or is alleged to have occurred, before, on, or after such date of enactment." The provision would mean that civil plaintiffs could hold intermediaries liable for content they did not create, and they could sue intermediaries for past conduct. Both case law and fairness principles counsel against retroactive liability.
Ex post facto clause
The Constitution forbids Congress from creating criminal laws that punish acts predating the enactment of the law. U.S. Const. Art. I, §§ 9, 10. While courts have generally limited the Constitutional prohibition on ex post facto to the criminal context, laws may transcend obvious categories of criminal or civil. Calder v. Bull, 3 U.S. 386 (1798). Indeed, courts have noted that punitive civil damages may "share key characteristics of criminal sanctions, implicating the ex post facto clause." Louis Vuitton S.A. v. Spencer Handbags Corp., 765 F.3d 966, 972 (2nd Cir. 1985). The Supreme Court asserted that "the mark of an ex post facto law is the imposition of what can fairly be designated punishment for past acts." DeVeau v. Braisted, 363 U.S. 144, 160 (1960). Conceptually, "[r]etroactive imposition of punitive damages [may] raise a serious constitutional question." Landgraf v. USI Film Prods., 511 US 244, 281 (1994).
The first question, then, is whether 18 U.S.C. §1595 "share[s] key characteristics of criminal sanctions." Louis Vuitton S.A. v. Spencer Handbags Corp., 765 F.3d 966, 972 (2nd Cir. 1985). While the availability of punitive damages is not spelled out in the statute, courts have without exception held that punitive damages are available under the provision. See, e.g., Butigan v. Al-Malki, 1:13-cv-00514 (E.D.Va.) (awarding $400,000 in punitive damages), Carazani v. Zegarra, 1:12-cv-107 (D.D.C.) (awarding $543,041.28 in punitive damages), Doe v. Dabbagh, 15-cv-10724 (E.D.Mich.) (awarding $250,000 in punitive damages), Magnifico v. Villanueva (awarding $9,025,325.50 in punitive damages). Furthermore, the rationale articulated by these courts supports the notion that 18 U.S.C. 1595 is fundamentally punitive in nature. In Ditullio v. Boehm, for example, the Ninth circuit noted that "permitting punitive damages is consistent with Congress' purposes in enacting the TVPA, which include increased protection for victims of trafficking and punishment of traffickers." Ditullio 662 F.3d 1091, 1098 (9th Cir. 2011). The Tenth Circuit similarly asserted that "the traditional use of punitive damages is to punish and deter misconduct" in its holding that punitive damages are available under the TVPA. Francisco v. Susano, 525 Fed. Appx. 828, 834 (10th Cir. 2013). This case law shows that a key purpose of §1595 is punitive, raising possible ex post facto issues.
Fairness
In determining the constitutional validity of retroactive statutes, courts may consider the extent of the retroactive effect. In a 1998 case striking down a retroactive regulation as an unconstitutional taking, the Supreme Court indicated that "the magnitude of that liability raise substantial questions of fairness." Eastern Enterprises v. Apfel, 524 U.S. 498, 501 (1998).
In SESTA's case, the effect would be tremendous. SESTA would retroactively eliminate a longstanding defense to civil trafficking claims, namely, that Internet service providers cannot be treated as speakers of content they publish for purposes of establishing liability. In other words, SESTA creates new potential for liability for disseminating content created by others. Others have noted that this law, if passed, would likely force platforms to adopt new censorship procedures and automatic filtering techniques, and that the task of reducing potential liability could prompt an overhaul of basic operations, even potentially forcing smaller startups to shut down. But if SESTA's prospective liability is excessive, the notion of retrospective liability for such content is downright staggering — and at odds with fundamental notions of fairness.
In any event, if SESTA passes the retroactivity provision, defendant intermediaries will have a strong argument that the presumption against retroactive application of 1595 prevents plaintiffs from holding them accountable under SAVE Act provisions for conduct predating its passage in 2015. See e.g. Adhikari v. Daoud, 15-20225 (5th Cir. Jan. 3, 2017) (holding retroactive application of the extraterritorial provision of the TVPA invalid).
More SESTA-Related Posts:
* My Senate Testimony on SESTA + SESTA Hearing Linkwrap
* Debunking Some Myths About Section 230 and Sex Trafficking (Guest Blog Post)
* Congress Is About To Ruin Its Online Free Speech Masterpiece (Cross-Post)
* Backpage Executives Must Face Money Laundering Charges Despite Section 230–People v. Ferrer
* How Section 230 Helps Sex Trafficking Victims (and SESTA Would Hurt Them)
* Sen. Portman Says SESTA Doesn't Affect the Good Samaritan Defense. He's Wrong
* Senate's "Stop Enabling Sex Traffickers Act of 2017"–and Section 230's Imminent Evisceration
* The "Allow States and Victims to Fight Online Sex Trafficking Act of 2017" Bill Would Be Bad News for Section 230
* WARNING: Draft "No Immunity for Sex Traffickers Online Act" Bill Poses Major Threat to Section 230
* The Implications of Excluding State Crimes from 47 U.S.C. § 230's Immunity