You're a Fool if You Think You Can Win a 512(f) Case–Security Police and Fire Professionals v. Maritas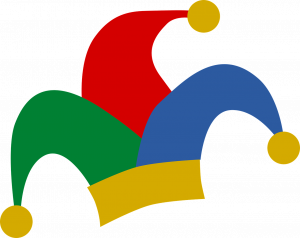 Today is April Fool's day, and longtime readers know that I do not participate in gags that undermine my credibility as a blogger. So this post is 100% true, even if it might sound farcical.
* * *
This ruling is part of an ongoing multi-iteration tussle (in and out of court) over market share between two rival unions. I'm going to focus on the 512(f) claim. TL;DR: a copyright takedown notice that doesn't meet the elements of 512(c)(3) cannot give rise to a 512(f) clam.
Specifically, the putative copyright owners didn't send a proper 512(c)(3) takedown notice because:
it lacked specific identification of the copyrighted works. Instead, the notice said generically: "Several images are posted without SPFPA's permission taken from our website and photo archive."
it didn't specify the precise location of the infringing works. Instead, the notice just pointed to the target's website, leaving the web host (Wix) unsure which, if any, of the photos on the target website were the allegedly infringing ones.
Because of these deficiencies, the court says: "The copyright note is not a DMCA notice under § 512. And without a DMCA notice, § 512(f) does not apply." Cite to ISE v. Longarzo.
This ruling covers two key topics related to 512. First, it addresses the elements of a proper 512(c)(3) notice. Identifying the infringed works as "Several images are posted without SPFPA's permission taken from our website and photo archive" isn't specific enough; and without specificity about the infringed works, a pointer to the website URL as the location of the infringing works isn't specific enough either.
Second, it reiterates that a defective 512(c)(3) notice is categorically immune from creating liability under 512(f). The notice may be bogus, but it's just not the right kind of bogus notice that triggers 512(f) protection. That latter point basically insulates takedown notice senders for their incompetence. ¯\_(ツ)_/¯
Case citation: International Unions, Security Police and Fire Professionals of America v. Maritas, 2023 WL 2726030 (E.D. Mich. March 30, 2023)
* * *
BONUS 1: Edelmania Productions, LLC v. Jordan Service, 2023 WL 424238 (C.D. Cal. Jan. 26, 2023):
Plaintiffs allege that Service violated 17 U.S.C. § 512(f) when he falsely represented in the Vimeo Takedown Notice that he possessed an exclusive right to the Documentary and that the Documentary's presence on Vimeo infringed that right. Service denies this allegation, but also alleges that he issued takedown notices, ostensibly on the advice of counsel. Reading these statements together, Service denies that the takedown notice included any misrepresentation. This denial is sufficient to bar judgment on the pleadings on this cause of action. Moreover, Service asserts he is a joint author of, and possesses a joint copyright in, the Documentary, and he has asserted an affirmative defense which, if proven, would release him from language in the Agreement suggesting otherwise. Moreover, he asserts that he was aware of the Comedy Dynamics negotiations but expressed concerns about the deal and never saw final paperwork. He also denies that Comedy Dynamics had the right to distribute the Documentary. Construing these allegations as true and in Service's favor, Service subjectively believed that he possessed an ownership interest and that he never approved the Comedy Dynamics deal. A reasonable inference may be drawn from these allegations that Service issued the Vimeo Takedown Notice in the good faith belief that he had an ownership interest that was being infringed.
I'm pretty sure the drafters of 512(f) never contemplated that it would be invoked in disputes over ownership. That's another place where 512(f) doesn't really work.
BONUS 2: Barz Adventures Inc. v. Patrick, 2023 WL 2478550 (E.D. Tex. March, 13, 2023):
on February 4, 2020, Bar-Z submitted a DMCA notification to Google Play and Apple that App Star's applications needed to be taken down. Although App Star's applications were subsequently taken down by Google Play and App Star did suffer some harm, there is no evidence to satisfy the knowingly requirement. App Star argues that Bar-Z did not own the copyrights and were therefore not allowed to submit DMCA notifications. Additionally, App Star argues that the applications are denied copyright protection and that "Bar-Z knew or should have known that the design elements cited in the DMCA Notification" are not subject to protection under copyright law. Neither argument is convincing enough to persuade the Court that Bar-Z knowingly made any material misrepresentations to the service providers. The Court will dismiss this claim under the DMCA, as App Star will not be allowed to recover under this statute.

As for the tortious interference claim, App Star alleges that by submitting the DMCA notification to service providers, Bar-Z interfered with App Star's contracts with certain chambers of commerce. While Bar-Z did interfere with App Star's existing contracts and intended to do so, Bar-Z is protected by the defense of justification that it raised in its response. Under Texas law, legal justification is an affirmative defense to tortious interference with a contract and is based on the exercise of either one's own legal rights or a good faith claim to a colorable legal right. Essentially, if Bar-Z can prove as a matter of law that it had a legal right to interfere with a contract, then it has "conclusively established the justification defense, and the motive is irrelevant." Here, the Court has already found that Bar-Z had a legal right to interfere with App Star's contracts with the chambers of commerce. Specifically, Bar-Z had a legitimate claim regarding App Star's wrongful actions in creating its applications. Bar-Z did not submit the DMCA notification with any bad faith and therefore, it was justified in making its claim to Google Play and the Apple App Store. The Court finds that Bar-Z has conclusively proven its justification defense, therefore, App Star's tortious interference claim will be dismissed.
You can't win with 512(f), you can't win without it. ¯\_(ツ)_/¯
* * *
Prior Posts on Section 512(f)
* 512(f) Plaintiff Must Pay $91k to the Defense–Digital Marketing v. McCandless
* Anti-Circumvention Takedowns Aren't Covered by 512(f)–Yout v. RIAA
* 11th Circuit UPHOLDS a 512(f) Plaintiff Win on Appeal–Alper Automotive v. Day to Day Imports
* Court Mistakenly Thinks Copyright Owners Have a Duty to Police Infringement–Sunny Factory v. Chen
* Another 512(f) Claim Fails–Moonbug v. Babybus
* A 512(f) Plaintiff Wins at Trial! 
–Alper Automotive v. Day to Day Imports
* Satirical Depiction in YouTube Video Gets Rough Treatment in Court
* 512(f) Preempts Tortious Interference Claim–Copy Me That v. This Old Gal
* 512(f) Claim Against Robo-Notice Sender Can Proceed–Enttech v. Okularity
* Copyright Plaintiffs Can't Figure Out What Copyrights They Own, Court Says ¯\_(ツ)_/¯
* A 512(f) Case Leads to a Rare Damages Award (on a Default Judgment)–California Beach v. Du
* 512(f) Claim Survives Motion to Dismiss–Brandyn Love v. Nuclear Blast America
* 512(f) Claim Fails in the 11th Circuit–Johnson v. New Destiny Christian Center
* Court Orders Rightsowner to Withdraw DMCA Takedown Notices Sent to Amazon–Beyond Blond v. Heldman
* Another 512(f) Claim Fails–Ningbo Mizhihe v Doe
* Video Excerpts Qualify as Fair Use (and Another 512(f) Claim Fails)–Hughes v. Benjamin
* How Have Section 512(f) Cases Fared Since 2017? (Spoiler: Not Well)
* Another Section 512(f) Case Fails–ISE v. Longarzo
* Another 512(f) Case Fails–Handshoe v. Perret
* A DMCA Section 512(f) Case Survives Dismissal–ISE v. Longarzo
* DMCA's Unhelpful 512(f) Preempts Helpful State Law Claims–Stevens v. Vodka and Milk
* Section 512(f) Complaint Survives Motion to Dismiss–Johnson v. New Destiny Church
* 'Reaction' Video Protected By Fair Use–Hosseinzadeh v. Klein
* 9th Circuit Sides With Fair Use in Dancing Baby Takedown Case–Lenz v. Universal
* Two 512(f) Rulings Where The Litigants Dispute Copyright Ownership
* It Takes a Default Judgment to Win a 17 USC 512(f) Case–Automattic v. Steiner
* Vague Takedown Notice Targeting Facebook Page Results in Possible Liability–CrossFit v. Alvies
* Another 512(f) Claim Fails–Tuteur v. Crosley-Corcoran
* 17 USC 512(f) Is Dead–Lenz v. Universal Music
* 512(f) Plaintiff Can't Get Discovery to Back Up His Allegations of Bogus Takedowns–Ouellette v. Viacom
* Updates on Transborder Copyright Enforcement Over "Grandma Got Run Over by a Reindeer"–Shropshire v. Canning
* 17 USC 512(f) Preempts State Law Claims Over Bogus Copyright Takedown Notices–Amaretto v. Ozimals
* 17 USC 512(f) Claim Against "Twilight" Studio Survives Motion to Dismiss–Smith v. Summit Entertainment
* Cease & Desist Letter to iTunes Isn't Covered by 17 USC 512(f)–Red Rock v. UMG
* Copyright Takedown Notice Isn't Actionable Unless There's an Actual Takedown–Amaretto v. Ozimals
* Second Life Ordered to Stop Honoring a Copyright Owner's Takedown Notices–Amaretto Ranch Breedables v. Ozimals
* Another Copyright Owner Sent a Defective Takedown Notice and Faced 512(f) Liability–Rosen v. HSI
* Furniture Retailer Enjoined from Sending eBay VeRO Notices–Design Furnishings v. Zen Path
* Disclosure of the Substance of Privileged Communications via Email, Blog, and Chat Results in Waiver — Lenz v. Universal
* YouTube Uploader Can't Sue Sender of Mistaken Takedown Notice–Cabell v. Zimmerman
* Rare Ruling on Damages for Sending Bogus Copyright Takedown Notice–Lenz v. Universal
* 512(f) Claim Dismissed on Jurisdictional Grounds–Project DoD v. Federici
* Biosafe-One v. Hawks Dismissed
* Michael Savage Takedown Letter Might Violate 512(f)–Brave New Media v. Weiner
* Fair Use – It's the Law (for what it's worth)–Lenz v. Universal
* Copyright Owner Enjoined from Sending DMCA Takedown Notices–Biosafe-One v. Hawks
* New(ish) Report on 512 Takedown Notices
* Can 512(f) Support an Injunction? Novotny v. Chapman
* Allegedly Wrong VeRO Notice of Claimed Infringement Not Actionable–Dudnikov v. MGA Entertainment