A DMCA Section 512(f) Case Survives Dismissal–ISE v. Longarzo (Catch-up Post)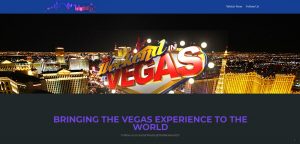 I'm blogging this case now, even though it came out a few months ago, because we see so few 512(f) cases that make any progress at all. At its core, the litigants dispute ownership over a TV show, "The Weekend in Vegas." ISE posted the video to Amazon. A defendant asked Amazon to remove it, which Amazon did. Among other claims, ISE sued the defendants for violating 512(f), saying the requests to Amazon were improper takedown demands. The court upholds ISE's 512(f) claim against a motion to dismiss.
The court says ISE has standing to sue: "neither copyright ownership nor registration are prerequisites to bringing a section 512(f) action. As an 'alleged infringer,' ISE has standing to sue under section 512(f)."
On the merits, the court says ISE isn't required to detail the conversations between the defendants and Amazon:
It would make little sense to require a plaintiff suing under section 512(f) to plead – consistent with Rule 11 – what the defendant did or did not include in their communications with an ISP where the plaintiff has only received notification that the ISP has removed content at the defendant's request but not the defendant's request itself.
The court also says that the claim can proceed even if the defendants didn't specifically reference copyright in the removal requests to Amazon: "If Longarzo did in fact request that Amazon Video remove the Program for some reason unrelated to copyright or the DMCA, Defendants can quite easily move for summary judgment on ISE's section 512(f) claim by providing ISE and the Court with copies of its communications with Amazon Video and arguing that the DMCA is not implicated."
Finally, the court says ISE sufficiently pled subjective bad faith:
While ISE may struggle to produce evidence of subjective bad faith as the case progresses, the Complaint contains sufficient allegations of Defendants' actual knowledge of misrepresentation to survive the present Motion. ISE alleges that it and Civillico executed the Deal Memo, pursuant to which Civillico "agree[d] that any work created during the course of business with [ISE] is the original work and property of [ISE]," and that "all rights, including copyrights, performance rights and publicity rights, belong to [ISE]." It alleges that, notwithstanding the Deal Memo, Civillico and Longarzo (an attorney), submitted a DMCA takedown notice to Amazon Video. It alleges that, even after ISE's attorney notified Longarzo of ISE's rights in the Program under the Deal Memo on more than one occasion, Longarzo refused to withdraw the takedown notice. That is enough to survive a motion to dismiss.
If you're a 512(f) enthusiast, you know better than to get too excited about this ruling. The math still strongly indicates ISE will lose on 512(f).
Case citation: ISE Entertainment Corporation v. Longarzo, 2018 WL 1569803 (C.D. Cal. Feb. 2, 2018). A related follow-on ruling on April 16 didn't break any new ground.
Prior Posts on Section 512(f):
* DMCA's Unhelpful 512(f) Preempts Helpful State Law Claims–Stevens v. Vodka and Milk
* Section 512(f) Complaint Survives Motion to Dismiss–Johnson v. New Destiny Church
* 'Reaction' Video Protected By Fair Use–Hosseinzadeh v. Klein
* 9th Circuit Sides With Fair Use in Dancing Baby Takedown Case
* Two 512(f) Rulings Where The Litigants Dispute Copyright Ownership
* It Takes a Default Judgment to Win a 17 USC 512(f) Case–Automattic v. Steiner
* Vague Takedown Notice Targeting Facebook Page Results in Possible Liability–CrossFit v. Alvies
* Another 512(f) Claim Fails–Tuteur v. Crosley-Corcoran
* 17 USC 512(f) Is Dead–Lenz v. Universal Music
* 512(f) Plaintiff Can't Get Discovery to Back Up His Allegations of Bogus Takedowns–Ouellette v. Viacom
* Updates on Transborder Copyright Enforcement Over "Grandma Got Run Over by a Reindeer"–Shropshire v. Canning
* 17 USC 512(f) Preempts State Law Claims Over Bogus Copyright Takedown Notices–Amaretto v. Ozimals
* 17 USC 512(f) Claim Against "Twilight" Studio Survives Motion to Dismiss–Smith v. Summit Entertainment
* Cease & Desist Letter to iTunes Isn't Covered by 17 USC 512(f)–Red Rock v. UMG
* Copyright Takedown Notice Isn't Actionable Unless There's an Actual Takedown–Amaretto v. Ozimals
* Second Life Ordered to Stop Honoring a Copyright Owner's Takedown Notices–Amaretto Ranch Breedables v. Ozimals
* Another Copyright Owner Sent a Defective Takedown Notice and Faced 512(f) Liability–Rosen v. HSI
* Furniture Retailer Enjoined from Sending eBay VeRO Notices–Design Furnishings v. Zen Path
* YouTube Uploader Can't Sue Sender of Mistaken Takedown Notice–Cabell v. Zimmerman
* Rare Ruling on Damages for Sending Bogus Copyright Takedown Notice–Lenz v. Universal
* 512(f) Claim Dismissed on Jurisdictional Grounds–Project DoD v. Federici
* Biosafe-One v. Hawks Dismissed
* Michael Savage Takedown Letter Might Violate 512(f)–Brave New Media v. Weiner
* Copyright Owner Enjoined from Sending DMCA Takedown Notices–Biosafe-One v. Hawks
* New(ish) Report on 512 Takedown Notices
* Can 512(f) Support an Injunction? Novotny v. Chapman
* Allegedly Wrong VeRO Notice of Claimed Infringement Not Actionable–Dudnikov v. MGA Entertainment