Another Failed Trademark Suit Over Competitive Keyword Advertising–JIVE v. Wine Racks America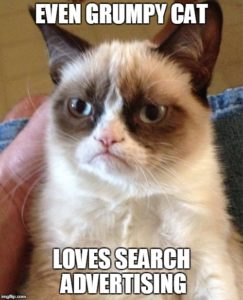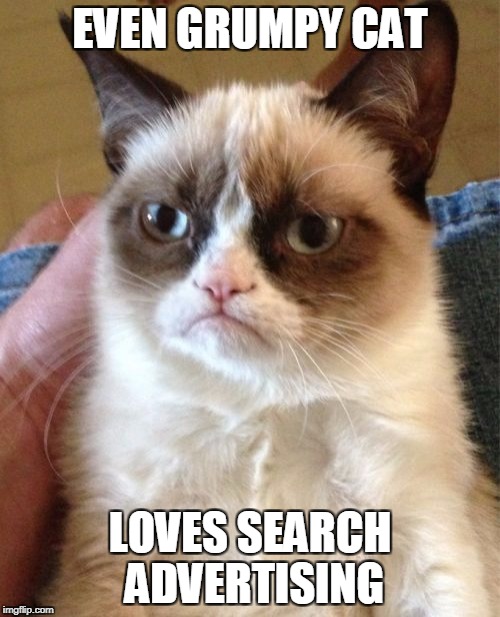 The parties compete in the wine rack/wine cellar business. The defendant bought the plaintiff's trademarks for keyword ads. The plaintiff alleges this creates initial interest confusion. The 10th Circuit's Lens.com ruling governs this case. The court says that case makes this an easy defense win:
A consumer using the search term Vino Grotto is unlikely to be confused by the appearance of an advertisement for Defendants. As is demonstrated by Exhibit Q to the Motion, a consumer will be able to easily distinguish between the advertisement placed by Defendants and Plaintiff's actual website. The advertisement is clearly marked as an ad, while Plaintiff's website is identified directly below the advertisement. Thus, while certain likelihood of confusion factors would appear to support Plaintiff's argument, its claim suffers from the same deficiencies identified by the court in 1-800 Contacts
The court also notes that the plaintiff didn't show any evidence of actual consumer confusion. "As a result, Plaintiff has failed to show a likelihood of success on its trademark infringement claim as it relates to Defendants' use of Plaintiff's marks in its advertising." The court denied the preliminary injunction.
Case citation: JIVE Commerce, LLC v. Wine Racks America, Inc., 2018 WL 3873675 (D. Utah Aug. 15, 2018)
More Posts About Keyword Advertising
* Negative Keywords Help Defeat Preliminary Injunction–DealDash v. ContextLogic
* The Florida Bar and Competitive Keyword Advertising: A Tragicomedy (in 3 Parts)
* Another Court Says Competitive Keyword Advertising Doesn't Cause Confusion
* Competitive Keyword Advertising Doesn't Show Bad Intent–ONEpul v. BagSpot
* Brief Roundup of Three Keyword Advertising Lawsuit Developments
* Interesting Tidbits From FTC's Antitrust Win Against 1-800 Contacts' Keyword Ad Restrictions
* 1-800 Contacts Charges Higher Prices Than Its Online Competitors, But They Are OK With That–FTC v. 1-800 Contacts
* FTC Explains Why It Thinks 1-800 Contacts' Keyword Ad Settlements Were Anti-Competitive–FTC v. 1-800 Contacts
* Amazon Defeats Lawsuit Over Its Keyword Ad Purchases–Lasoff v. Amazon
* More Evidence Why Keyword Advertising Litigation Is Waning
* Court Dumps Crappy Trademark & Keyword Ad Case–ONEPul v. BagSpot
* AdWords Buys Using Geographic Terms Support Personal Jurisdiction–Rilley v. MoneyMutual
* FTC Sues 1-800 Contacts For Restricting Competitive Keyword Advertising
* Competitive Keyword Advertising Lawsuit Will Go To A Jury–Edible Arrangements v. Provide Commerce
* Texas Ethics Opinion Approves Competitive Keyword Ads By Lawyers
* Court Beats Down Another Competitive Keyword Advertising Lawsuit–Beast Sports v. BPI
* Another Murky Opinion on Lawyers Buying Keyword Ads on Other Lawyers' Names–In re Naert
* Keyword Ad Lawsuit Isn't Covered By California's Anti-SLAPP Law
* Confusion From Competitive Keyword Advertising? Fuhgeddaboudit
* Competitive Keyword Advertising Permitted As Nominative Use–ElitePay Global v. CardPaymentOptions
* Google And Yahoo Defeat Last Remaining Lawsuit Over Competitive Keyword Advertising
* Mixed Ruling in Competitive Keyword Advertising Case–Goldline v. Regal
* Another Competitive Keyword Advertising Lawsuit Fails–Infogroup v. DatabaseLLC
* Damages from Competitive Keyword Advertising Are "Vanishingly Small"
* More Defendants Win Keyword Advertising Lawsuits
* Another Keyword Advertising Lawsuit Fails Badly
* Duplicitous Competitive Keyword Advertising Lawsuits–Fareportal v. LBF (& Vice-Versa)
* Trademark Owners Just Can't Win Keyword Advertising Cases–EarthCam v. OxBlue
* Want To Know Amazon's Confidential Settlement Terms For A Keyword Advertising Lawsuit? Merry Christmas!
* Florida Allows Competitive Keyword Advertising By Lawyers
* Another Keyword Advertising Lawsuit Unceremoniously Dismissed–Infostream v. Avid
* Another Keyword Advertising Lawsuit Fails–Allied Interstate v. Kimmel & Silverman
* More Evidence That Competitive Keyword Advertising Benefits Trademark Owners
* Suing Over Keyword Advertising Is A Bad Business Decision For Trademark Owners
* Florida Proposes to Ban Competitive Keyword Advertising by Lawyers
* More Confirmation That Google Has Won the AdWords Trademark Battles Worldwide
* Google's Search Suggestions Don't Violate Wisconsin Publicity Rights Law
* Amazon's Merchandising of Its Search Results Doesn't Violate Trademark Law
* Buying Keyword Ads on People's Names Doesn't Violate Their Publicity Rights
* With Its Australian Court Victory, Google Moves Closer to Legitimizing Keyword Advertising Globally
* Yet Another Ruling That Competitive Keyword Ad Lawsuits Are Stupid–Louisiana Pacific v. James Hardie
* Another Google AdWords Advertiser Defeats Trademark Infringement Lawsuit
* With Rosetta Stone Settlement, Google Gets Closer to Legitimizing Billions of AdWords Revenue
* Google Defeats Trademark Challenge to Its AdWords Service
* Newly Released Consumer Survey Indicates that Legal Concerns About Competitive Keyword Advertising Are Overblown