The Florida Bar and Competitive Keyword Advertising: A Tragicomedy (in 3 Parts)
In the late 2000s, keyword advertising was one of Internet Law's hottest topics. Now, not so much. Relatively few lawsuits are filed; they rarely last long in court; and most trademark owners have moved on. But in the Florida Bar, the keyword advertising debate rages on like it's 2009.
If all this sounds familiar, you have a good memory. In 2013, the Florida Bar considered a proposal to ban competitive keyword advertising by lawyers. In a surprising upset, the Board of Governors narrowly rejected its standing committee's recommended ban. Instead, the BOG said it "is of the opinion that the purchase of ad words is permissible as long as the resulting sponsored links clearly are advertising." As I wrote at the time:
A sensible assessment of a meritless proposal. Let's hear it for small victories that preserve the status quo!
You might think this would have definitively resolved the issue. Certainly, intervening developments have reinforced the decision's correctness. The issues became so clear that in 2015 I co-authored a paper declaring the demise of battles over competitive keyword advertising by lawyers. Any residual doubt should have been extinguished when the Texas Bar decisively reached a similar conclusion in 2016, opining that:
A lawyer does not violate the Texas Disciplinary Rules of Professional Conduct by simply using the name of a competing lawyer or law firm as a keyword in the implementation of an advertising service offered by a major search-engine company.
Yet, here we are in 2018, and the issue has risen from the dead. In Spring 2018, for the second time, the Florida Bar considered banning competitive keyword advertising. A summary (see page 54 of the PDF):
A Florida Bar member requests an amendment to Rule 4­-7.13, adding new subdivision (c) and new commentary that would state it is inherently misleading or deceptive for a lawyer to intentionally use, or arrange for the use of, the name of a lawyer not in the same firm or the name of another law firm as words or phrases that trigger the display of the lawyer's advertising on the Internet or other media, including directly or through a group advertising program. For example, the proposal would ban the purchase of another lawyer's name in Google adwords.
I've been told that the Board Review Committee on Professional Ethics voted down this request by a 4-5 vote. As I said in 2013, "Let's hear it for small victories that preserve the status quo!"
But don't start celebrating the small victory just yet. THERE IS A ROUND 3. The committee has a new proposal based on the ethics rule against marketing the name of lawyers who aren't affiliated with the firm (an anti-bait-and-switch rule normally applicable to departing attorneys). The proposal includes a ban on:
a statement or implication that another lawyer or law firm is part of, is associated with, or affiliated with the advertising law firm when that is not the case, including contact or other information presented in a way that misleads a person searching for a particular lawyer or law firm, or for information regarding a particular lawyer or law firm, to unknowingly contact a different lawyer or law firm.
plus the following commentary:
Another example of impermissible conduct is use of another lawyer or law firm name as an Internet search term that triggers the display of an advertisement that does not clearly indicate that the advertisement is for a lawyer or law firm that is not the lawyer or law firm used as the search term.
The committee will consider the third proposal at its next meeting on October 11.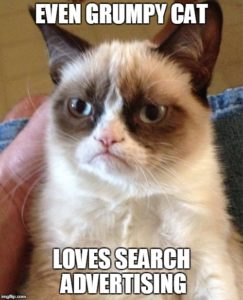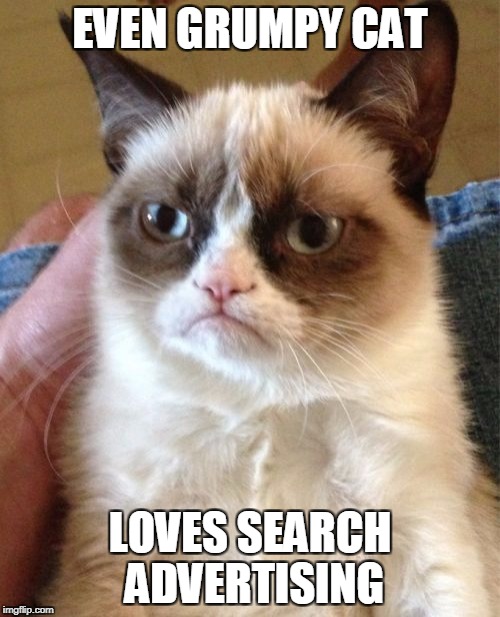 Regardless of its packaging in a different part of the ethics code, this is the exact same issue the BOG addressed and rejected in 2013. And the concerns are even less meritorious now than it was in 2013. There is still no evidence that competitive keyword advertising misleads anyone; and there's growing evidence that the absence of competitive keyword advertising is far more likely to mislead consumers.
In response to the second proposal, Lyrissa Lidsky, Rebecca Tushnet, and I submitted a short letter to the Florida Bar explaining why this topic remains stupid. Our letter:
* * *
July 26, 2018
Elizabeth Clark Tarbert
Ethics Counsel
The Florida Bar
651 E. Jefferson Street
Tallahassee, Florida 32399-2300
Dear Ms. Tarbert,
We write about proposed amendments to Rule 4-7.13 of the Rules Regulating the Florida Bar, relating to online keyword advertising by attorneys. In 2013, two of us submitted comments on this topic. This letter supplements those comments to highlight three subsequent developments:
Competitive Keyword Advertising Cases Routinely Fail in Court.
Since 2013, the caselaw has become even clearer that competitive keyword advertising is legal. Courts now routinely reject lawsuits over competitive keyword advertising. As one court recently summarized:
Virtually no court has held that, on its own, a defendant's purchase of a plaintiff's mark as a keyword term is sufficient for liability.
Alzheimer's Disease and Related Disorders Association, Inc. v. Alzheimer's Foundation of America, Inc., 307 F. Supp. 3d 260, 284 (S.D.N.Y. 2018).
The Federal Trade Commission (FTC) agrees. It recently said that "[o]ver the past decade, courts have consistently held that bidding for trademarked keywords alone is insufficient to establish a likelihood of confusion." Complaint Counsel's Corrected Pre-Trial Brief and Exhibits at 53, In the Matter of 1-800 Contacts, Inc., Docket No. 9372 (filed April 3, 2017) (the "FTC Brief").
The FTC Thinks Competitive Keyword Advertising Benefits Consumers.
In 2016, the FTC brought an enforcement action against 1-800 Contacts for a systematic effort to suppress competitive keyword advertising. The FTC explained that "consumers not only understand that searches will bring ads from multiple companies, but have come to expect this variety." FTC Brief at 58. Indeed, the absence of competitive keyword advertising hurts consumers and competition. An FTC-commissioned study concluded that "when a consumer of contact lenses is presented with only the 1-800 Contacts advertisement, that consumer is more apt to curtail her search and to settle for whatever price is offered by 1-800 Contacts." FTC Brief at 33.
Empirical Evidence Continues to Prove That Consumers Benefit from Competitive Keyword Advertising.
Since 2013, several published empirical studies have examined consumers and competitive keyword advertising. In particular, Jeffrey P. Dotson et al, Brand Attitudes and Search Engine Queries, 37 J. Interactive Mktg. 105 (2016), demonstrated that consumers conducting keyword searches using a particular brand often are not seeking only that brand. They explained that "there are many reasons a user might submit a brand search query. Users who are shopping in a category are more likely to search for any brand in the category." Thus, in the context of attorney advertising, some prospective clients who know a particular lawyer's brand will use that brand as a search keyword expecting—and wanting—to find search results for other lawyers providing similar services.
These additional developments show that competitive keyword advertising by lawyers does not mislead or harm consumers. In contrast, suppressing competitive keyword advertising will likely hurt consumers and competition. This confirms that the Florida Bar made the correct decision in 2013, and we encourage the Florida Bar to affirm its current position.
Regards,
Eric Goldman
Professor of Law and Co-Director, High Tech Law Institute
Santa Clara University School of Law
Lyrissa B. Lidsky (Florida Bar # 22373)
Dean and Judge C.A. Leedy Professor of Law
University of Missouri School of Law
Rebecca Tushnet
Frank Stanton Professor of the First Amendment
Harvard Law School
* * *
Google also submitted a short letter.
Let's root for the best case scenario: that the third regulatory attempt fails and the status quo prevails again. Even if that happens, what are the odds that this is the last time the Florida Bar will consider this issue?
___
More Posts About Keyword Advertising
* Another Court Says Competitive Keyword Advertising Doesn't Cause Confusion
* Competitive Keyword Advertising Doesn't Show Bad Intent–ONEpul v. BagSpot
* Brief Roundup of Three Keyword Advertising Lawsuit Developments
* Interesting Tidbits From FTC's Antitrust Win Against 1-800 Contacts' Keyword Ad Restrictions
* 1-800 Contacts Charges Higher Prices Than Its Online Competitors, But They Are OK With That–FTC v. 1-800 Contacts
* FTC Explains Why It Thinks 1-800 Contacts' Keyword Ad Settlements Were Anti-Competitive–FTC v. 1-800 Contacts
* Amazon Defeats Lawsuit Over Its Keyword Ad Purchases–Lasoff v. Amazon
* More Evidence Why Keyword Advertising Litigation Is Waning
* Court Dumps Crappy Trademark & Keyword Ad Case–ONEPul v. BagSpot
* AdWords Buys Using Geographic Terms Support Personal Jurisdiction–Rilley v. MoneyMutual
* FTC Sues 1-800 Contacts For Restricting Competitive Keyword Advertising
* Competitive Keyword Advertising Lawsuit Will Go To A Jury–Edible Arrangements v. Provide Commerce
* Texas Ethics Opinion Approves Competitive Keyword Ads By Lawyers
* Court Beats Down Another Competitive Keyword Advertising Lawsuit–Beast Sports v. BPI
* Another Murky Opinion on Lawyers Buying Keyword Ads on Other Lawyers' Names–In re Naert
* Keyword Ad Lawsuit Isn't Covered By California's Anti-SLAPP Law
* Confusion From Competitive Keyword Advertising? Fuhgeddaboudit
* Competitive Keyword Advertising Permitted As Nominative Use–ElitePay Global v. CardPaymentOptions
* Google And Yahoo Defeat Last Remaining Lawsuit Over Competitive Keyword Advertising
* Mixed Ruling in Competitive Keyword Advertising Case–Goldline v. Regal
* Another Competitive Keyword Advertising Lawsuit Fails–Infogroup v. DatabaseLLC
* Damages from Competitive Keyword Advertising Are "Vanishingly Small"
* More Defendants Win Keyword Advertising Lawsuits
* Another Keyword Advertising Lawsuit Fails Badly
* Duplicitous Competitive Keyword Advertising Lawsuits–Fareportal v. LBF (& Vice-Versa)
* Trademark Owners Just Can't Win Keyword Advertising Cases–EarthCam v. OxBlue
* Want To Know Amazon's Confidential Settlement Terms For A Keyword Advertising Lawsuit? Merry Christmas!
* Florida Allows Competitive Keyword Advertising By Lawyers
* Another Keyword Advertising Lawsuit Unceremoniously Dismissed–Infostream v. Avid
* Another Keyword Advertising Lawsuit Fails–Allied Interstate v. Kimmel & Silverman
* More Evidence That Competitive Keyword Advertising Benefits Trademark Owners
* Suing Over Keyword Advertising Is A Bad Business Decision For Trademark Owners
* Florida Proposes to Ban Competitive Keyword Advertising by Lawyers
* More Confirmation That Google Has Won the AdWords Trademark Battles Worldwide
* Google's Search Suggestions Don't Violate Wisconsin Publicity Rights Law
* Amazon's Merchandising of Its Search Results Doesn't Violate Trademark Law
* Buying Keyword Ads on People's Names Doesn't Violate Their Publicity Rights
* With Its Australian Court Victory, Google Moves Closer to Legitimizing Keyword Advertising Globally
* Yet Another Ruling That Competitive Keyword Ad Lawsuits Are Stupid–Louisiana Pacific v. James Hardie
* Another Google AdWords Advertiser Defeats Trademark Infringement Lawsuit
* With Rosetta Stone Settlement, Google Gets Closer to Legitimizing Billions of AdWords Revenue
* Google Defeats Trademark Challenge to Its AdWords Service
* Newly Released Consumer Survey Indicates that Legal Concerns About Competitive Keyword Advertising Are Overblown