Keyword Ad Lawsuit Isn't Covered By California's Anti-SLAPP Law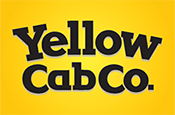 The plaintiff, Los Angeles Yellow Cab, and defendants compete in the taxi industry. The defendants bought keyword ads at the search engines, such as the following triggered by the search "Yellow Cab Los Angeles":
Yellow Cab Los Angeles—Call 800–521–8294 or Book Online!
www.lataxi.com
Our Cabs get you there Fast & Safe.
The plaintiff claimed this ad constituted false advertising (per B&P 17200 and 17500 and the Lanham Act) because the phone number and website misled consumers to contact one of the defendants instead of Yellow Cab Los Angeles.
The defendants moved to strike the lawsuit per California's anti-SLAPP law. That law broadly protects defendants against lawsuits intended to suppress their socially beneficial speech, but the anti-SLAPP law doesn't apply when the defendants are engaged in "commercial speech." The appellate court has little trouble concluding that these keyword ads are "commercial speech" for purposes of California's anti-SLAPP statute. The term "commercial speech" has multiple definitions in constitutional law; here, the court defines "commercial speech" as "speech that does nothing but promote a commercial product or service." (For Con Law purists, note the word "promote" instead of "propose"). This definition should cover most–but not all–types of advertising; for example, cause marketing may not fit the definition, even if done by for-profit companies.
Referring to the ad copy quoted above, the court says it's just an ad to sell services, nothing more:
the subject advertisements did not constitute participation in any public dialogue about public transportation via taxicabs, the taxicab industry, or taxicab licensing and regulation. Rather, the advertisements on their face were designed to further defendants' private interest in increasing the use of their taxicab services.
Indeed, this is such an easy question that the court says the assertion of anti-SLAPP protection was "frivolous," so the defendants must pay the plaintiff's legal fees for litigating the anti-SLAPP motion.
As regular readers know, I'm a big fan of anti-SLAPP laws. As a result, I always get a little nervous when I see defendants lose anti-SLAPP motions. Furthermore, I disfavor a "commercial speech" exception to anti-SLAPP laws because it creates extra ambiguity and gray areas. Nevertheless, if anti-SLAPP laws have a commercial speech exception, a for-profit organization's advertising seeking new customers seems exactly like the kind of thing that would be excluded. So it seems fairly straightforward why the defendants lost this motion and why the court thought their position was frivolous.
Nevertheless, there are some subtle advertising and trademark law issues lurking here. "Yellow Cab" is a tricky trademark, because many taxis are yellow, and color serves important visual search and trust-communicating functions for consumers. Because the color yellow and taxi services are so strongly linked in consumers' minds, I'd like to know more about consumer intent behind their use of the search phrase "Yellow Cab Los Angeles." I wouldn't be surprised if many searchers were not seeking the trademark owner and were, in fact, clueless that term was trademarked. Now that the anti-SLAPP squabbles are out of the way, those subtleties may become relevant in subsequent proceedings.
(I know the Uber/Lyft/Sidecar loyalists reading this post are wondering, "what is a taxi and why would anyone use one?" FWIW, it's not uncommon to see fierce IP battles among legacy players in dying industries).
Case citation: L.A. Taxi Cooperative, Inc. v. Independent Taxi Owners Association of Los Angeles, 2015 WL 4970092 (Cal. App. Ct. Aug. 20, 2015)
Related Posts on Keyword Advertising
* Confusion From Competitive Keyword Advertising? Fuhgeddaboudit
* Competitive Keyword Advertising Permitted As Nominative Use–ElitePay Global v. CardPaymentOptions
* Google And Yahoo Defeat Last Remaining Lawsuit Over Competitive Keyword Advertising
* Mixed Ruling in Competitive Keyword Advertising Case–Goldline v. Regal
* Another Competitive Keyword Advertising Lawsuit Fails–Infogroup v. DatabaseLLC
* Damages from Competitive Keyword Advertising Are "Vanishingly Small"
* More Defendants Win Keyword Advertising Lawsuits
* Another Keyword Advertising Lawsuit Fails Badly
* Duplicitous Competitive Keyword Advertising Lawsuits–Fareportal v. LBF (& Vice-Versa)
* Trademark Owners Just Can't Win Keyword Advertising Cases–EarthCam v. OxBlue
* Want To Know Amazon's Confidential Settlement Terms For A Keyword Advertising Lawsuit? Merry Christmas!
* Florida Allows Competitive Keyword Advertising By Lawyers
* Another Keyword Advertising Lawsuit Unceremoniously Dismissed–Infostream v. Avid
* Another Keyword Advertising Lawsuit Fails–Allied Interstate v. Kimmel & Silverman
* More Evidence That Competitive Keyword Advertising Benefits Trademark Owners
* Suing Over Keyword Advertising Is A Bad Business Decision For Trademark Owners
* Florida Proposes to Ban Competitive Keyword Advertising by Lawyers
* More Confirmation That Google Has Won the AdWords Trademark Battles Worldwide
* Google's Search Suggestions Don't Violate Wisconsin Publicity Rights Law
* Amazon's Merchandising of Its Search Results Doesn't Violate Trademark Law
* Buying Keyword Ads on People's Names Doesn't Violate Their Publicity Rights
* With Its Australian Court Victory, Google Moves Closer to Legitimizing Keyword Advertising Globally
* Yet Another Ruling That Competitive Keyword Ad Lawsuits Are Stupid–Louisiana Pacific v. James Hardie
* Another Google AdWords Advertiser Defeats Trademark Infringement Lawsuit
* With Rosetta Stone Settlement, Google Gets Closer to Legitimizing Billions of AdWords Revenue
* Google Defeats Trademark Challenge to Its AdWords Service
* Newly Released Consumer Survey Indicates that Legal Concerns About Competitive Keyword Advertising Are Overblown