Courtney Love Defeats Twibel Claims–Holmes v. Love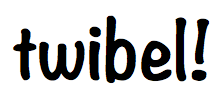 Courtney Love Cobain, tweeting with two twitter users ("fairnewsspears" and "noozjunkie"), stated she:
was fucking devasted when Rhonda J. Holmes, Esquire, of San Diego was bought off @FairNewsSpears perhaps you can get a quote
Holmes was a lawyer who had been working with Cobain to investigate and prosecute a large-scale fraud that had allegedly been perpetrated on Cobain and her family. Holmes crafted a press release that was published in the New York Post on April 7, 2009. The article quoted Holmes as saying she intended to file case(s) "within the next 30 days". Holmes never ended up filing a lawsuit. It is unclear precisely what occurred, but Cobain had other lawyers involved who appeared to be vying for her influence. There was a large quantity of documents Cobain provided to Holmes but apparently those were retrieved. And a meeting between Cobain and Holmes was set and cancelled. Again, it was unclear precisely what occurred.
Holmes argued that Cobain's comment was defamation per se. The case was tried to a jury, which concluded that Cobain's statement above was false and tended to injure Holmes in her profession. Nevertheless it returned a verdict in Cobain's favor, on the basis that Cobain did not harbor actual malice.
In support of her argument that Cobain entertained serious doubts regarding the veracity of her statement, Holmes submitted the dictionary definition of "bought-off" and Cobain's own RFA response that she was not aware of Holmes having been "bribed by any person to cease representing [Cobain] . . . ." Cobain, on the other hand, contended that she never thought "bought off" in this context meant that someone handed Holmes a suitcase full of cash. Rather, she thought that Holmes
[h]ad been 'gotten to,' threatened by more powerful counsel,' or 'compromised in some fashion,' thus causing her to 'vanish' or to 'abandon Cobain".
The court sides with Cobain. The court says it's unclear what an average reader would have understood Cobain to have intended (the more narrow definition of bribe, or the more relaxed definition of being compromised). Regardless, the court says there was no evidence that Cobain entertained serious doubts as to whether Holmes had been bribed. Cobain's own testimony supported her view that she thought Holmes had vaguely been "compromised" somehow:
We must view the evidence in the light most favorable to Cobain and give her the benefit of every reasonable inference. . . . Doing so, it would be reasonable for the jury to conclude that by saying that Holmes was bought off, Cobain meant that Holmes had been induced in some manner to stop representing her – whether by consideration or by threat. Moreover, given Cobain's repeated testimony that she believed Holmes had been "compromised" or "gotten to," substantial evidence supports the jury's finding that Holmes did not prove by clear and convincing evidence that Cobain knew the statement was false or had serious doubts about the truth of the statement when she made it.
__
Cobain is doing her part to make Twitter defamation case law! She was involved in another lawsuit brought by a fashion designer. She paid twice to settle that case but not before an appeals court ruled that denial of her anti-SLAPP motion was proper. (See "Courtney Love Ends Twitter Defamation Row With $350,000 Settlement".)
Holmes's public figure status, which apparently she did not dispute, made the case much more difficult for her. It's an obvious point, but Holmes could have handily won her case otherwise.
The court (like the jury) gave Cobain plenty of leeway. It's tough to understand "bought off" as referring to anything other than a transaction involving money or other consideration. And implying that a lawyer was provided some consideration to cease representing a client is a pretty serious (and damaging) accusation. The court recounts some of the facts around Cobain's other lawyer and how it was plausible that the existence of multiple (and sometimes competing) lawyers could have contributed to confusion around the status of the legal filing. But that does not necessarily sound like a great basis to let Cobain off the hook. She should know what her various lawyers are up to, and even if she did not know specifically, I could see such knowledge being imputed to her.
In the end, the court seems to say that Cobain didn't perceive the term "bought off" to strictly mean bribed, and she did not harbor serious doubts regarding her statement under her own definition of the term. Maybe this is a case of the relaxed nature of Twitter and online communications in general spilling over into the actual malice determination? It has been robustly applied in the context of the fact versus opinion determination. Maybe the subtext is that the court views this as a statement of predominantly opinion, rather than fact?
(On a vaguely related note, unrelated to this case, another Twitter defamation case is headed to an appeals court, also in California: "James Woods Gets Judge's Nod to Pursue Man Who Tweeted He Was a "Cocaine Addict".)
Case citation: Holmes v. Love, B256367 (Ca. Ct. App. Feb 1, 2016) [pdf]
Additional coverage: Courtney Love's "Twibel" Win Upheld by Appeals Court (Eriq Gardner)
Related posts:
Another Court Says It's OK To Link To Defamatory Content–Slozer v. Slattery
No Liability for Linking to Defamatory Content–Life Designs Ranch v. Sommer
Tweeted Article About Law Grad's Suit Over Stalking Investigation Isn't Defamatory
Linking to Defamatory Content Protected by Section 230—Vazquez v. Buhl
Twibel Ruling: Tweeting That Someone is "Fucking Crazy" is Not Defamatory
Social Media Rant Against Airline Employee Wasn't Defamatory But May Be False Light–Patterson v. Grant-Herms
Calling Out Scraper for "Stealing" Data Is Not Defamatory – Tamburo v. Dworkin
TripAdvisor's "Dirtiest Hotels" List Isn't Defamatory—Seaton v. TripAdvisor
Another Court Finds Online Statements With Links Are Not Defamatory – Seldon v. Compass Restaurant
Business School Professors May Be Liable for Defamatory Blog Post–ZAGG v. Catanach
Another Case Says No Liability for Linking to Allegedly Defamatory Content, Plus a Recap (Guest Blog Post)
Section 230 Immunizes Links to Defamatory Third Party Content–Directory Assistants v. Supermedia
Facebook Post and Blog Entry About Judicial Endorsement Held to be Defamatory — Lewis v. Rapp
Emailing the URL of an Allegedly Defamatory Post Immunized by 47 USC 230–Shrader v. Biddinger
Forwarding Defamatory Email Immunized by 47 USC 230–Mitan v. A. Neumann
Private Facebook Group's Conversations Aren't Defamatory–Finkel v. Dauber
Forwarding Defamatory Email with Introductory Comments Protected by 47 USC 230–Phan v. Pham
Google Sued for Defamatory Search Result–RSA Enterprises v. Bad Business Bureau
Texas Assistant Principal Sues Students and Parents Over Defamatory Profile on MySpace.com
eBay Not Liable for Defamatory Feedback–Sturm v. eBay
Plastic Surgeon's "Before & After" Photos Violate NY Publicity Rights–Manzione v. Mashkevich
Gossip Site That Uses Misidentified Photo May Be Liable for Publicity Rights Violation — Edme v. Internet Brands
Lindsay Lohan Loses Publicity Rights Claim Against Pitbull Over Song Lyrics–Lohan v. Perez
TheDirty Defeats Publicity Rights Claims–Gauck v. Karamian
Manuel Noriega Loses Right of Publicity Suit Against Activision (Guest Blog Post)
Republishing MySpace Post in Local Paper Might Be Intentional Infliction of Emotional Distress–Moreno v. Hanford Sentinel
Woman That Rapper 2 Chainz Called a "THOT" In Viral Video Loses Lawsuit–Chisholm v. Epps