YouTube Still Isn't a State Actor–RFK Jr. v. Google
In 2020, the Ninth Circuit held that YouTube was not a state actor. It still isn't.
The plaintiff here is RFK Jr., the leading presidential candidate among the #MAGA base of the Democratic party. Even his relatives have condemned him for making "deplorable and untruthful remarks" about COVID. 🤷‍♂️ YouTube removed three videos of his talks because they violated YouTube's COVID-19 medical misinformation and vaccine misinformation policies. RFK Jr. sought a TRO to restore the videos because allegedly YouTube violated the First Amendment. This tired argument fails yet again.
RFK Jr.'s arguments relied heavily on the MAGAlicious Missouri v. Biden opinion, currently on appeal to the Fifth Circuit. However, that opinion was from a district court in the Fifth Circuit, and this lawsuit is in the Ninth Circuit. The court says plainly: "this Court is bound by O'Handley v. Weber as the controlling authority for determining whether a social media platform has been rendered a state actor."
The Ninth Circuit jurisprudence is unforgiving with respect to RFK Jr.'s state action claim. He admitted that the government didn't coerce YouTube to remove the videos. RFK Jr.'s other evidence isn't close:
There is no evidence before the Court that any of the identified government officials, who are not parties to this case, demanded that Google adopt a COVID-19 medical misinformation or vaccine misinformation policy. Moreover, there is no evidence before the Court that government officials communicated with Google regarding Kennedy at all. Rather, the evidence reflects that the nature of the communications between officials from the White House, Office of the Surgeon General, and Center for Disease Control and Prevent and Google is one of "consultation and information sharing". As in O'Handley, Google and YouTube removed Plaintiff's videos based on its content moderation and COVID-19 medical misinformation policy as permitted under the terms of service Plaintiff agreed to when he signed up for a YouTube account. Plaintiff does not produce evidence establishing that Google removed his videos YouTube was pursuant to a state-created right.
While the lack of merit ensures the TRO will be denied, the court shockingly says that the balance of equities tip in favor of RFK Jr. Say what?? The court says:
Plaintiff does not distinguish how he will be jeopardized if the videos of him that run afoul of Google's policies are still able to be posted and viewed on Facebook, X, or the numerous other ways to share and publicize video content and messaging. While Plaintiff argues that Google's policies create a chilling effect on speech, in the same breath, he claims that some people are proud to have their videos taken down by Google and wear it "like a badge of honor."

Defendants assert that social media platforms have their own First Amendment rights as publishers. Opp'n., p. 21 citing Miami Herald Pub. Co. v. Tornillo, 418 U.S. 241, 258 (1974); O'Handley v. Weber, 62 F.4th 1145 (9th Cir. 2023). Moreover, Defendants have "a strong interest in the application of its own content moderation polices in maintaining users' trust and expectations" on its privately hosted platform.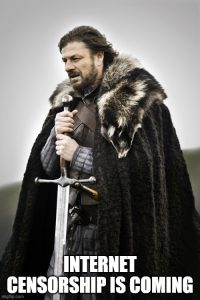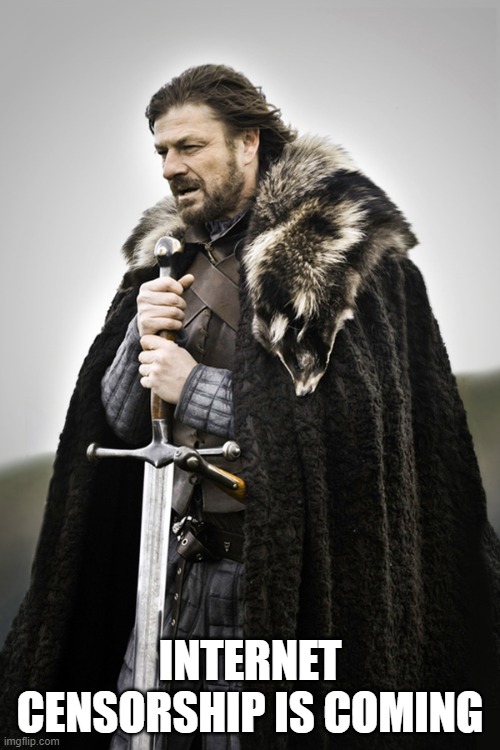 So, how exactly do ANY equities favor RFK Jr.? Instead of answering that question, the court follows with a non-sequitur: "Since the equities of the parties are somewhat balanced, the scale to tips in favor of the speaker, Kennedy." I had to reread this passage several times because it sure looked like a typo, but it wasn't. The court acknowledges the possibility that it's trampling on YouTube's First Amendment rights, yet it says that the equities are "balanced" and that it can thus override those Constitutional rights? Absolutely crazy. Indeed, in the next part of the opinion, the court says that a TRO wouldn't serve the public interest because it would conflict with YouTube's Constitutionally protected rights. Which should have decisively tipped the balance of equities in YouTube's favor.
(With respect to the public interest, the court also indirectly slams RFK Jr. for his denialism, saying "The coronavirus still poses a health risk to certain individuals, and it would not serve the public interest to let medical misinformation proliferate on YouTube.")
This case will ultimately reach the Ninth Circuit, where it is highly likely to fail just like several other post-Prager state action cases have.
Case citation: Robert F. Kennedy, Jr. v. Google LLC, 2023 WL 5440787 (N.D. Cal. Aug. 23, 2023)
Selected Posts About State Action Claims