Twitter Account Suspension Lawsuits Keep Failing–Hall v. Twitter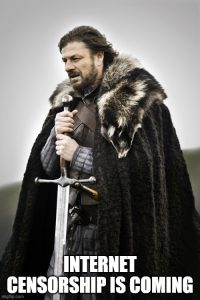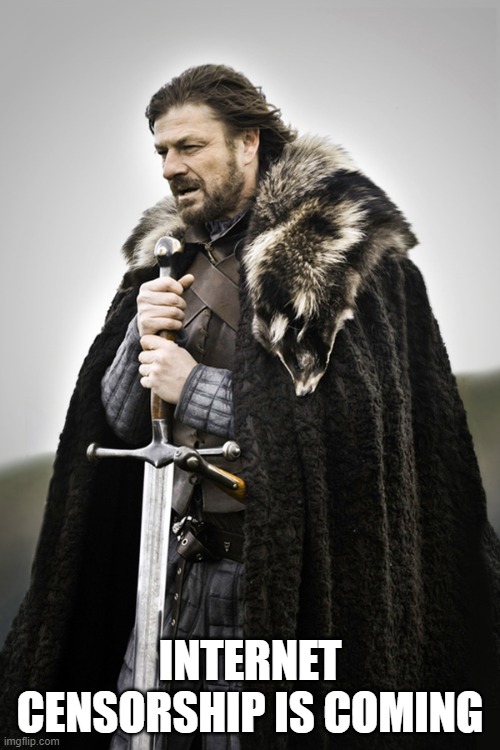 This case involves a Twitter account held by Daniel Hall, who also used the aliases "Senza Vergogna" and "Sensa Verogna." [Note: I believe those aliases reference an Italian movie about a son who engages in incest with his mom.] Hall made two problematic tweets in 2019 that triggered a 7-day lockout, followed by a permanent suspension. He sued Twitter claiming that Twitter's suspension violated 42 U.S.C. § 1981; Title II of the Civil Rights Act, 42 U.S.C. § 2000a, and RSA 354-A:17; and his state and federal constitutional rights.
1981. Hall claimed Twitter discriminated against him because he's white. The court says he didn't sufficiently allege that causality. "At best, Hall alleges that Twitter discriminated against him because of his political beliefs, and that those beliefs are overwhelmingly held by white individuals."
Civil Rights Act. "Companies, including Twitter, that provide only online services, however, are not places of public accommodation for the purposes of Title II of the Civil Rights Act of 1964." Cites to Lewis v. Google, Elansari v. Meta, and Martillo v. Twitter.
Constitutional Violations. "As Twitter argues, it is a private company, not a government or state actor, and Hall has not shown that the state action doctrine would apply in the circumstances of this case." Cites to O'Handley v. Weber, Berenson v. Twitter, and Freedom Watch v. Google.
Twitter raised a Section 230 defense, but the court dismisses the case on other grounds and doesn't address it. So this is yet another reminder that it's not 230 protecting Twitter's editorial freedom here. However, I am curious if Hall got reinvited back to Twitter post-Musk.
A periodic reminder that lawsuits over social media content removals and account terminations always fail.
Case citation: Hall v. Twitter, Inc., 2023 DNH 054 (D.N.H. May 9, 2023). The original complaint.
Selected Posts About State Action Claims