Employee Termination Based on Mistaken Belief of Facebook Post Authorship Upheld — Smizer v. Community Mennonite Early Learning Ctr.
Smizer v. Community Mennonite Early Learning Ctr, 2013 WL 5769936 (7th Cir. Oct. 25, 2013) [pdf]
Lawrence Smizer was a teacher's aide at Mennonite Early Learning Center. His sister was apparently involved in a bitter custody dispute involving her son.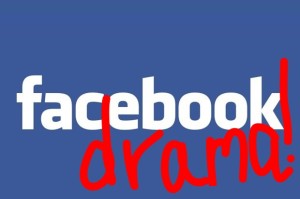 While Lawrence's mother, who happened to be a co-worker, and grandmother both opposed the sister, Lawrence supported her. Shortly after a judge awarded custody of Lawrence's nephew to his sister, a former Center employee sent the following email to the nephew (apparently purporting to be from Lawrence):
Lawrence Dontyoujudgeme Smizer To all my family that fought my sister tooth and nail over some BULLSHIT (And you know who you are) FUCK YOU BITCHES!!!! HE IS GOING HOME WHERE HE BELONGS!!!!! HAHAHAHAHAHAHAHAHAHAHAHAHAHAHAHAHAA…
Jackie, Lawrence's mother, lobbied with the Center's director to have Lawrence fired. She complained, apparently referencing the email above, that Lawrence had posted on Facebook "about his damned family & that's what we get for f***ing with his sister and other horrible stuff." Jackie suggested that other employees could see the post and that "Lynetta" even sent it to her grandson (Lawrence's nephew). A few days later, Jackie wrote a memo to the director saying she felt unsafe in Lawrence's presence and raising a litany of issues about Lawrence.
Several days later, Lawrence was fired. He alleged that his firing was discriminatory, and that other female employees had violated workplace rules and were not terminated.
The Center pointed to numerous performance-related issues, but it ultimately relied on the alleged Facebook post. The Center did not produce a screenshot but offered affidavits from a supervisor and co-workers to the effect that they read the post on Plaintiff's Facebook page while he accessed it at his computer (while at work).
In response, Lawrence alleged a slew of anecdotal evidence regarding the Center's gender animus, but for procedural reasons, his only opposition that the court considered was that he didn't write the Facebook post and the Center had insufficient evidence that he was the author of the post.
The district court granted the Center's motion for summary judgment. The key issue on appeal is whether plaintiff had enough evidence to show pretext, and this centered around authorship of the Facebook post. In fact, the court says regardless of whether plaintiff actually authored the post, if the Center honestly believed that he did, then it's a legitimate enough reason. (In other words, plaintiff would have to show that they didn't in good faith harbor the belief that he authored it.) Plaintiff again relies on the Center's evidentiary failings regarding the post but the court says this is irrelevant. Plaintiff did not dispute that his mother received an email from his nephew with what she thought was the text of a post he authored. Plaintiff also does not dispute that his mother sent an email to the chairman describing the text.
__
This is an odd case. It's likely plaintiff was hampered by his pro se status, but there certainly seemed like there was some evidence that the Center's proffered reason was pre textual or that they could not have believed in good faith that he authored the post. Given that plaintiff denied writing the post and the Center could not produce a copy of it, you're left with a disputed fact as to authorship. The court says this does not matter as long as the Center honestly believed that he authored the post. But is the Center's honest mistake really likely? Perhaps one possible explanation that was not explicit from the court's opinion was that there was insufficient evidence of gender-motivated conduct, and the employer's proffered reason (whether pre textual or legitimate) was simply irrelevant.
Facebook-drama puts employers in a tricky position when they learn about it. Other employees or third parties may legitimately complain and have legal recourse to the extent the employer doesn't take action. (See Espinoza v. County of Orange and Shepherd v. McGee.) Family drama isn't a great reason to fire someone, but employees really want a drama-free workplace. Any online drama puts an employee's job at risk, at least a little. In the cases we've seen to date employers have wide berth for terminating employees based on these types of posts. [To me, this counsels in favor of separating Facebook from your workplace, unless of course, you have some brand-building or other reasons that warrant mixing the two.]
Other coverage:
Oops! My Bad! Facebook Firing Based on Mistake (Molly DiBianca)
Family squabble leads to "Facebook firing," and to dismissal of plaintiff's case. (Maria Danaher)
Related Posts:
Social Worker's Facebook Rant Justified Termination — Shepherd v. McGee
Organizing an "Internet Safety" Presentation? Don't Troll Through Students' Facebook Accounts Looking for Bikini Photos
The "I Didn't Understand Facebook's Privacy Settings" Argument Isn't Persuasive to Judges–Sumien v. CareFlite
Accessing an Employee's Facebook Posts by "Shoulder Surfing" a Coworker's Page States Privacy Claim — Ehling v. Monmouth Ocean Hosp.
Facebook "Likes" Aren't Speech Protected By the First Amendment–Bland v. Roberts
Facebook Posts Complaining About Supervisor Conduct do Not Support Retaliation Claim – DeBord v. Mercy Health System
Employee Wins Harassment Claim Based in Part on Co-Workers' Offsite Blog Posts
Overreactive Guidance for Social Networking Du Jour — NLRB Edition
Private Employers and Employee Facebook Gaffes [Revisited] and the prior post Do Employers Really Tread a Minefield When Firing Employees for Facebook Gaffes?
School District Didn't Violate First Amendment for Reassigning Teacher Who Blogged–Richerson v. Beckon
Employee Terminated for Facebook Message Fails to State Public Policy Claim — Barnett v. Aultman
Employee Wins Harassment Claim Based in Part on Co-Workers' Offsite Blog Posts–Espinoza v. Orange