Court Upholds Doocing For Snarky Facebook Post — Rodriquez v. Wal-Mart
[Post by Venkat Balasubramani]
Rodriquez v. Wal-Mart, 2013 U.S. App. 19345 (5th Cir. Sept. 19, 2013) [pdf]
[Eric's terminology note: "Doocing" is the act of being fired for online postings. See the Urban Dictionary entry. As explained by Wikipedia, it comes from the firing of Heather Armstrong, who blogged under the pseudonym Dooce, for content on her blog.]
Rodriquez was a manager at Wal-Mart. She was disciplined for violating a policy on employee purchase discounts. While on probation for this violation, she saw that another Wal-Mart employee hosted a party, and two cashiers called in sick to attend.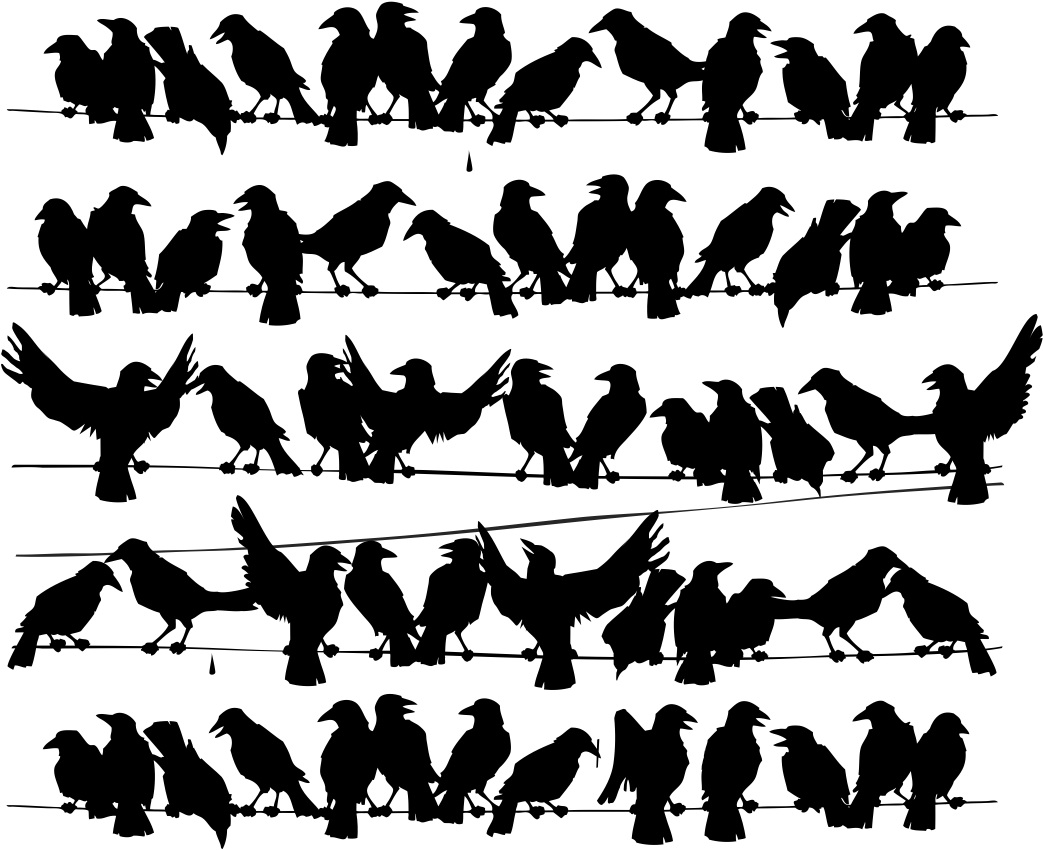 The host posted pictures of the party on Facebook, and Rodriquez commented on the post:
I hear that Caleb didn't show up for work on this day what's up with that???? He is partying with you guys?? WOW and Carrie tried to call in form him and knew about this . . . you guys are amazing and bold enough to post these [pictures] hahahahaha.
Wal-Mart had a social media policy in place that prohibits conduct that "adversely affects" job performance or other associates. While employees are allowed to post complaints, they cannot post items that appear "unprofessional, insulting, embarrassing, untrue, [or] harmful." Rodriquez was terminated because Wal-Mart said her Facebook comment (which she had quickly deleted) violated this policy.
She brought retaliation and discrimination claims based on age and national origin. The district court dismissed her claims. On appeal, she fares no better.
The appeals court says that while she made out a prima facie case under the burden-shifting test, Wal-Mart asserted a legitimate, non-discriminatory reason for her termination. There was no dispute that she violated the associate purchase policy, and while she was on probation for this, she violated the social media policy. She argued that she established that these reasons were pretextual, but like the district court, the appeals court says she didn't have enough evidence to withstand summary judgment on this point. She argued that she was treated disparately from the employees who posted pictures of themselves on Facebook while in party mode, but the court says that these employees are not similarly situated to Rodriquez, and there was no evidence before the court that these other employees were not already on a disciplinary track (or what their disciplinary histories were). She also tried to rely on discriminatory statements by another Wal-Mart employee, but the court says he did not have any authority over the termination decision and his testimony was therefore not probative of discriminatory intent.
Finally, she argued that she did not actually violate Wal-Mart's social media policy, but she had admitted to the facts that formed the basis for a violation of the policy, which undermined her argument.
__
Ouch. While this is a rough result for Rodriquez, it shows the value for companies to properly implement a social media policy.* It is worth noting that the policy left plenty of wiggle room, and the court did not identify what specific aspect of the policy she violated. She probably shouldn't have admitted to violating the policy or to the underlying facts without initially making an argument that her post did not violate the policy at all.
(* The NLRB General Counsel blessed Wal-Mart's social media policy, as revised after a complaint was filed. See Lexis.com "Social Media and the National Labor Relations Act: The Silver Lining in the NLRB General Counsel's Latest Report". Rodriquez appears to have been terminated under the older policy.)
Although there is certainly a big trend of employees making ill-advised posts to social media, we have not seen a significant quantity of cases where social media activity forms the basis for a wrongful discharge or a harassment claim. Social media posts and discipline can present legal complexities for employers, but they have not resulted in a torrent of employment claims. If anything, they seem to make termination and discipline easier for employers, or at least offer them a reason to justify discipline or termination.
Related posts:
The "I Didn't Understand Facebook's Privacy Settings" Argument Isn't Persuasive to Judges–Sumien v. CareFlite
Accessing an Employee's Facebook Posts by "Shoulder Surfing" a Coworker's Page States Privacy Claim — Ehling v. Monmouth Ocean Hosp.
Facebook "Likes" Aren't Speech Protected By the First Amendment–Bland v. Roberts>
Facebook Posts Complaining About Supervisor Conduct do Not Support Retaliation Claim – DeBord v. Mercy Health System
Employee Wins Harassment Claim Based in Part on Co-Workers' Offsite Blog Posts
Overreactive Guidance for Social Networking Du Jour — NLRB Edition
Private Employers and Employee Facebook Gaffes [Revisited] and the prior post Do Employers Really Tread a Minefield When Firing Employees for Facebook Gaffes?
School District Didn't Violate First Amendment for Reassigning Teacher Who Blogged–Richerson v. Beckon
Employee Terminated for Facebook Message Fails to State Public Policy Claim — Barnett v. Aultman
Employee Wins Harassment Claim Based in Part on Co-Workers' Offsite Blog Posts–Espinoza v. Orange
[image credit: Feliks Cogan/Shutterstock .. "birds on a wire"]