California Anti-Spam Law Doesn't Require Sender's Name In The 'From' Line or Domain Name
While spam litigation generally has diminished, plaintiffs continue to push claims under California's anti-spam statute. Federal court decisions were mixed on what types of California's anti-spam claims are preempted by CAN-SPAM (whether plaintiffs had to allege fraud or merely misleading statements).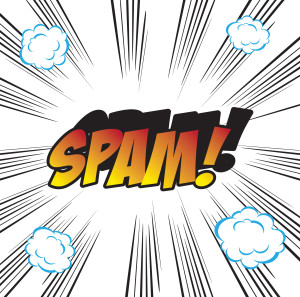 But there were a few plaintiff-favorable rulings in California state court. The Hypertouch v. Valueclick case found a narrow scope of preemption, envisioning a greater range of anti-spam claims in state courts. Kleffman v. Vonage, which held that garbled domain names even if intended to defeat anti-spam filters were not necessarily misleading, was helpful, but did not stem the tide entirely. In Kleffman, the court noted that the domain names in question could all be traced to Vonage's marketing agent if someone were to take the trouble to do a WHOIS hookup. Finally, Balsam v. Trancos struck a clear blow for the anti-spam community and held that a domain name which could only be traced to a non-entity/domain name and its PO Box was not "fairly traceable," so commercial emails sent from these types of domains were misleading.
In this case, the emails advertised free hair care or beauty products and were sent from random domains, with individual senders such as "Proactive Special Offer," "Wen Hair Care" and "Proactiv Bonus Gift". The subject lines purportedly advised recipients that they were entitled to a "free or complimentary gift" without mentioning that these were merely gifts contingent upon making certain purposes. The emails were sent by Guthy-Renker. Although not identified in the domain name or the from line, Guthy's name was in the body of the email. Similarly, the body of the email made clear that the gifts in question were not just free gifts but were contingent upon certain purposes. (Exhibit A included an email bearing the subject line "Exclusive WEN Deal: Complimentary Shipping, " and it originated "From: Wen Hair Care (mavk@r.andedox.info)".)
Misrepresented header information: The court surveys the cases and says that plaintiffs' arguments regarding alleged concealment of the sender's identity missed the mark because here the body of the email identifies Guthy as the sender:
The emails were advertisements for Guthy's various consumer brands. The emails provided a hyperlink to Guthy's website, and provided an unsubscribe notice as well as a physical address in Palm Desert, California. Plaintiff cannot plausibly allege that Guthy attempted to conceal its identity, as the clear purpose of the emails was to drive traffic to Guthy's website.
The court does not cite to Mummagraphics, one of the earliest spam cases, which came to a similar conclusion.
Misleading subject line: Here, the parties disagreed as to whether an email which in its entirety paints a complete picture but has a halfway accurate subject line violates the statute. The court rejects plaintiff's argument and says that a reasonable sender and recipient would not view the email as misleading. The court disagrees with the Hypertouch case on this point. In Hypertouch, the court says that a misleading nature of the subject line cannot be cured by text in the body of the email.
__
It's almost 2015. I'm surprised people are sending spam emails. I'm equally surprised people are suing over these emails. As we've noted, much of the focus has shifted to text-message-spam and the TCPA.
The key question is whether an email is materially misleading. The federal CAN-SPAM cases set this as a standard. Given CAN-SPAM's preemption of state statutes, this is a boundary the state cases should keep in mind as well. My instinct is that correct result as to the subject line is that the email is rendered not materially misleading by statements in the body of the email. The domain name/sender issue is slightly more difficult. The argument that the from line must identify an actual person borders on frivolous, and this case correctly rejects it. The trial court had a nice quote that plaintiffs' argument that the "from line" had to identify an actual person:
is akin to complaining that an email from 'Buick' is falsely labeled because . . . the sender should read 'General Motors Corporation'.
As to the traceability of the domain name itself, I would think that as long as the email in question is traceable to someone or some entity, this should be sufficient. (See Kleffman.) What the anti-spam plaintiffs rightly get at is that someone should be identifiable–after all they need some place to direct their wrath? Whether this means you can look up the WHOIS for the domain name to identify the sender, or identify the brand in the body of the email, either of these should render the email not misleading as to its source. This was the holding from Mummagraphics and Kleffman. (This assumes that CAN-SPAM leaves room to bring a state law claim based on a failure to disclose information: the identity of the sender. It's also worth noting that the text of the statute speaks to "falsified, misrepresented, or forged header information" and doesn't leave much room for plaintiffs' arguments that email headers must identify senders.)
At the fringe, these decisions raise the issue of whether a commercial entity has the right to email anonymously. I doubt this issue will ever be squarely presented, and as I've mentioned before, First Amendment challenges to anti-spam statutes don't tend to fare very well.
This case is worth watching. Balsam v. Trancos had zero participation by amicus (surprisingly) and I hope the same thing doesn't happen here.
case citation: Rosolowski v. Guthy-Renker LLC, B250951 (Cal. Ct. App. Oct. 29, 2014)
related posts:
Shopkick Unable to Shake Text Spam Complaint — Huricks v. Shopkick
Lawyer's Suit Over "Professional Recognition" Spam Flops
Path May Be Liable for Text-Spamming Users' Contact Lists
CAN-SPAM Preemption Doesn't Apply To Fraud…And More
Advertiser May Have Claims Against SEO Firm Using Undisclosed Spammy Practices
Court Accepts Narrow View of CAN-SPAM Preemption but Ultimately Dismisses Claims – Davison Design v. Riley
Another Spam Litigation Factory Unravels –- Beyond Systems v. Kraft
Independent Contractor Relationship Between Sender and Advertiser Dooms Spam Claims – Kramer v. NCS
CAN-SPAM Violations For Private WHOIS Information and Putting Disclosures in Remotely Served Images – ZooBuh v. Better Broadcasting
Crazy SOPA-Like Attempt to Hold International Banks Liable for Pharmacy Spam Fails on Jurisdiction Grounds–Unspam v. Chernuk
Courts Allows Text Spam Class Action Against Voxer, a Cell Phone Walkie-Talkie App — Hickey v. Voxernet
Court Refuses to Dismiss Claims Against Alleged Twitter-Bot Spammer–Twitter v. Skootle
Is SOPA's "Follow the Money" Meme Infecting Anti-Spam Litigation? – Project Honey Pot v. Does
Text Spam Class Action Against Jiffy Lube Moves Forward – In re Jiffy Lube Int'l, Inc., Text Spam Litigation
California Appeals Court Says Emails That Don't Identify Sender Violate State Spam Statute – Balsam v. Trancos
Old School Spam Plaintiff Rebuffed in the Ninth Circuit
Text Spam Lawsuit Against Citibank Moves Forward Despite Vague Allegations of Consent — Ryabyshchuk v. Citibank
Court Dismisses Lawsuit Under Michigan Spam Statute Based on Preemption and Lack of Standing — Hafke v. Rossdale Group, LLC
Spam Claims Covered by Contract's Indemnity Clause–Commonwealth Marketing Group v. IMG Assocs.
In Facebook's Lawsuit Against Alleged Spammer, Court Denies MaxBounty's Motion to Dismiss
Seventh Circuit Awards e360 a Whopping $3 in Damages Against Spamhaus — e360 v. Spamhaus
Court Rejects First Amendment Challenge to CAN-SPAM Indictment — US v. Smallwood
Jury Rejects Lawyer's Claims Under DC's Anti-Spam Law — CyberLaw v. Thelaw.net
Court Says CAN-SPAM Plaintiff Can't Take Second Bite at the Apple — Melaleuca v. Hansen
Claims that Emails were not Labeled as Ads and did not Disclose Tracking Preempted by CAN-SPAM — Martin v. CCH
N.D. Cal.: Facebook Posts are Electronic Mail Messages, Subject to CAN-SPAM — Facebook v. Maxbounty
CA Appeals Court: Claims Under State Spam Statute Not Preempted by CAN-SPAM – Hypertouch v. Valueclick
Lawyer-Spam Plaintiff Loses in the Sixth Circuit Over Allegedly Misleading DISH Network Emails — Ferron v. Echostar
Domain Name Privacy Protection Services Not Liable for Failure to Disclose Identity of Alleged Spammer — Balsam v. Tucows