Path May Be Liable for Text-Spamming Users' Contact Lists
Sterk, of Sterk v. Redbox fame, sued Path, alleging that he received unsolicited marketing texts from Path. The court declined Path's request to stay the case in favor of FCC proceedings, and the parties filed summary judgment motions on the narrow issue of whether the text was sent using an automatic telephone dialing system (ATDS).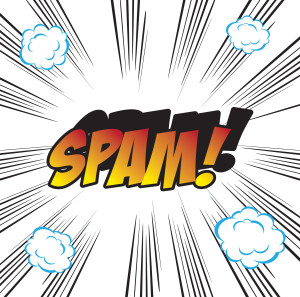 The statute defines an ATDS as equipment which has the capacity to store or produce numbers using a random or sequential number generator and to dial such numbers. The widely cited case for the statutory definition of ATDS is Satterfield v. Simon & Shuster.
Path argued Sterk admitted that Path did not have equipment to generate random or sequential numbers. On this basis, it sought summary judgment. The court says this does not end the inquiry. The FCC has issued guidance saying that an ATDS may also include equipment that automatically dials numbers from a stored list (i.e., in this case, the list of contacts that are uploaded to Path servers). The court says that there's a wealth of case law endorsing the FCC's interpretation that so-called predictive dialers fall within the definition of ATDS, and the facts show that the equipment used by Path is "comparable to predictive dialers".
Path argued that the users' act of clicking to approve the upload of contacts is an act of human intervention that precludes treatment of the equipment as an automated dialer, but the court says the act of human intervention relates to the collection of information and not to the dialing. Path also argued that the FCC rulings dealing with predictive dialers did not remove the prior requirement of being able to generate random or sequential numbers, but the court says the FCC merely cited to the previous ATDS requirements in support of its rationale that predictive dialers are covered.
Path finally argues that the FCC's rulings are vague and overbroad, but the court rejects these arguments.
__
Path can't seem to catch a break. Between its privacy and security snafus and claims based on text messaging, it's had more than its fair share of legal wrangling. On the other hand, it's tough to have a ton of sympathy for Path, given that it's an app that is designed to facilitate "private sharing" and allow users to control their privacy preferences.
This lawsuit is reminiscent of those against Voxer and also the group text apps (e.g., Slide). The FCC granted a bit of a reprieve to group texting apps, saying that consent to receive a text can be procured via a third party, such as the organizer of a group texting session. But the reprieve was fairly limited, and under that ruling did not extend outside of the particular session or group in question:
we further clarify that where the consumer has agreed to participate in a GroupMe group, agreed to receive associated calls and texts, and provided his or her wireless telephone number to the group organizer for that purpose, the TCPA's prior express consent requirement is satisfied with respect to both GroupMe and the group members regarding that particular group, but only regarding that particular group.
Arguably, a Path user taking affirmative action to send out texts to her contact list exhorting them to join Path can be analogized to a GroupMe organizer obtaining consent for a group text session, but the narrow nature of the FCC GroupMe ruling makes me think this argument would not fly.
At the end of the day, Path should have probably known better. Absent a big change in the TCPA, sending unsolicited marketing texts continues to be a sketchy endeavor at best.
Added: it's worth contrasting this case with the Dominguez case where Yahoo! prevailed against a plaintiff asserting TCPA claims. In Dominguez, the court parsed Satterfield and the declaration of a Yahoo! engineer in concluding that Yahoo! did not use an ATDS. While the court there took a narrow view of what constitutes an ATDS, the court in the Path case seemed to take an opposite approach.
Case citation: Sterk v. Path, 13 C 2330 (N.D. Ill. May 30, 2014)
Related posts:
TCPA Claim Over Yahoo!'s IM to SMS Messaging Survives Summary Judgment
Confirmatory Opt-out Text Message Not Actionable Under the TCPA — Ryabyshchuck v. Citibank
Confirmatory Opt-Out Text Message Doesn't Violate TCPA – Ibey v. Taco Bell
Court Affirms Robust ISP Protection For Blocking Bulk Emails — Holomaxx v. Microsoft/Yahoo
Telephone Numbers as Identity Authenticators–Abrams v. Facebook
Group Text Services Grapple with TCPA Class Actions
Courts Allows Text Spam Class Action Against Voxer, a Cell Phone Walkie-Talkie App — Hickey v. Voxernet
Ninth Circuit Revives TCPA Claim–Satterfield v. Simon & Schuster
Cellphone Spam Violates TCPA–Joffe v. Acacia Mortgage
Text Spam Lawsuit Against Citibank Moves Forward Despite Vague Allegations of Consent — Ryabyshchuk v. Citibank
Court Rejects Constitutional Challenge to TCPA Based on Vagueness in "Prior Express Consent" Exception — Kramer v. Autobytel, Inc.
Another Court Finds that TCPA Applies to Text Messages — Lozano v. Twentieth Century Fox Film Corp.
Court Finds that SMS Spam Messages are Subject to the TCPA and Rejects First Amendment Defense — Abbas v. Selling Source, LLC
Franchisor Isn't Liable Under the TCPA for Franchisees' Text Message Campaign – Thomas v. Taco Bell