Telephone Consumer Protection Act Case Update – Summer 2013 Edition
[Post by Venkat Balasubramani]
There are a ton of TCPA cases out there. I don't have the resources to track all of them, but here are a few that came up on my radar screen over the past few months.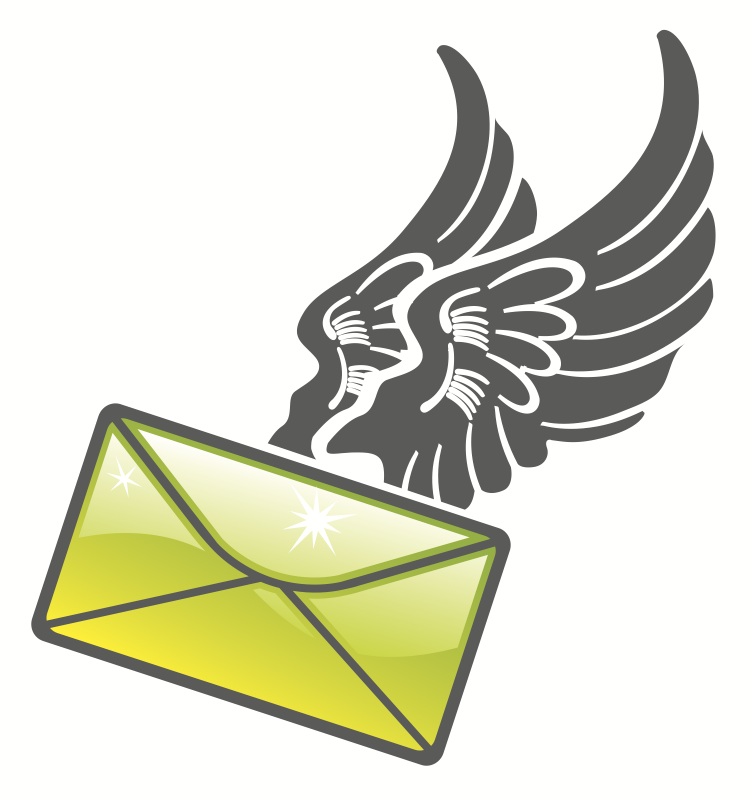 (The first case is from spring of this year, but given that it addressed the always interesting issue of vicarious liability, I thought it was worth including here.)
Hurst v. Mauger, 11 C 8400 (E.D. Ill. Apr. 16, 2013): Plaintiff sued Plimus and Mauger for sending unsolicited texts. Mauger sent the texts advertising an "Internet TV Software" product, but Plimus hosted the website from where recipients could purchase and download the product. Mauger defaulted, but Plimus contested liability and brought a motion for summary judgment. The TCPA contains language capturing texts sent "by or on behalf" or someone, and the key question was whether the texts were sent "on behalf" of Plimus.
The court notes that two other cases that raise the same issue have been stayed pending an FCC determination regarding the scope of liability under the TCPA, but neither party sought a stay or a referral to the FCC. Looking at the summary judgment record, the court finds that Plimus is actually a service provider (of infrastructure and payment processing services). Although Plimus receives 10% per product sold, the court says this does not turn Plimus into something more than a mere service provider. Mauger also argued that there was a partnership between Mauger and Plimus, but the relevant provisions of the agreement between the two defeat this argument. The agreement says expressly that the parties are independent contractors and that Plimus is not an agent or partner of its vendors. The contract between the two contained representations that the product supplier (Mauger) would not send spam emails or texts, and this was helpful to Plimus. (This case has been appealed to the Seventh Circuit.)
Maier v. J.C. Penney Corp., Inc., 13cv0163 – IEG (DHB) (S.D. Ca. June 13, 2013): Plaintiff alleged that she received a marketing text from J.C. Penney. In denying defendant's motion to dismiss, the court looks at what a plaintiff must allege to satisfy Twombly's pleading standards. (The Ninth Circuit in Satterfield set a very lax standard for what a plaintiff must prove in order to make out a TCPA claim. That case required only that a commercial text was sent using equipment that had the capacity to generate and store random numbers.) Some cases merely require the plaintiff to allege that an auto-dialer was used. In contrast, other cases have required plaintiff to allege some other facts that would point to this type of equipment being used. (See, e.g., Hickey v. Voxernet.) The court takes the first approach and only requires the plaintiff to allege that she received an unwanted text to her number. The court does note that there's nothing personal in the message that would tend to show it was not sent en masse, but this is sort of an afterthought.
Friedman v. Massage Envy Franchising, LCC, 3:12-cv-02962-L-RBB (S.D. Ca. June 13, 2013): This case is in a similar posture to Maier—plaintiffs allege receipt of messages and defendants move to dismiss. In contrast to Maier, the court here says that plaintiffs' allegations that defendants used an autodialer are "nothing more than a 'formulaic recitation of the elements of a cause of action' . . ."
Beyond dismissing the claims based on a basic failure to plead, the court also sides with Envy Franchising's arguments that it can't be held liable because it did not send the texts in question. Plaintiffs did not adequately plead an agency relationship between Envy and the entity who actually sent the messages. Plaintiffs argued that even if there was no agency relationship, Franchising could be held liable because it was a "beneficiary" of the message. The court rejects this argument as well, citing to the statutory language and to In re Jiffy Lube. Finally, the court also says that plaintiffs do not have standing as to Franchising.
M6, one of the other defendants, moved to dismiss claims that related to a "confirmatory" message sent by M6. One of the plaintiffs apparently sent two text messages to M6, one that said "stop" and the other that said "remove me". M6 sent a response message seeking clarification. Saying that "a common sense approach" is key to TCPA claims (citing Chesbro v. Best Buy), the court says that "one message seeking clarification is not a 'proliferation of intrusive, nuisance calls' that the TCPA sought to prevent."
Clayton v. Aaron's Inc., 13-cv-219 (E.D. Va. June 19, 2013): Plaintiff alleges that Aaron's sent numerous messages for debt collection purposes. The court says that calls made by a party attempting to collect a debt owed to it are exempt from the TCPA. In any event, even if this was not the case, the court says that plaintiff failed to adequately plead the use of an autodialer machine:
Plaintiff fails to make a single factual allegation to support his claim that Defendant used automatic dialing rather than manually sending individualized messages about Plaintiff's outstanding debt or using some other system. For instance, Plaintiff fails to allege any facts regarding the general content, number, timing, or phone number from which any of the alleged messages were sent that show that it is plausible that Defendant used autodialing.
[citing Kramer; Abbas; Voxernet]
Gager v. Dell Financial Servs, 2013 WL 4463305 (3d Cir. 2013): Gager alleged that Dell contacted her in order to collect payments due on a line of credit she established with Dell. Apparently, after a few calls to her regarding the debt, she sent a letter requesting Dell to stop calling. The calls continued. The district court dismissed, but the Third Circuit reverses.
First, the court says that although she initially listed her cell phone number with her credit application and thereby consented to receiving calls, Gager had the right to revoke this consent. The court cites to a recent FCC declaratory ruling, as well common law principles and the purpose behind the TCPA. The court also says that there is no temporal limit to when this revocation can be effected. Dell argued, citing to a 1992 FCC ruling, that any limitation on the consent should be given at the same time the consent is also given, but the court says this is an unduly narrow interpretation. Given that the TCPA is a remedial statute and given the common law notions of consent, the court says that consent can be revoked after the fact.
The court also rejects Dell's argument that there's no TCPA cause of action because calls made by an entity to collect its debts are exempted. Dell cited to FCC regulations implementing the TCPA, but the court says that the exemptions only apply to calls made to landline:
Unlike the exemptions that apply exclusively to residential lines, there is no established business relationship or debt collection exemption that applies to autodialed calls made to cellular phones.
Ouch.
___
TCPA litigation continues to be a favorite subject area for plaintiff's lawyers.
The Ninth Circuit's Satterfield decision established a very low legal threshold for plaintiff's to overcome. Nevertheless, some decisions have tried to scale this back slightly, by saying that merely reciting that an autodialer was used is not enough.
Vicarious liability tends to be an interesting area, and courts are willing to take a close look at arrangements. As with the affiliate liability cases in the spam email context, absent some indication that a service provider knew of problematic communications, courts are reluctant to impose liability.
A growing number of cases reject the idea that a confirmatory opt-out text constitutes a standalone violation of the TCPA. (See, e.g., Ibey v. Taco Bell.)
Finally, the Aaron's and Dell cases shed some light on to what extent calls by creditors are excluded from the TCPA.
Related posts:
Telephone Consumer Protection Act Case Update – February 2013 Edition
Courts Allows Text Spam Class Action Against Voxer, a Cell Phone Walkie-Talkie App — Hickey v. Voxernet
9th Circuit Zings Best Buy Over Robocalls – Chesbro v. Best Buy
Confirmatory Opt-out Text Message Not Actionable Under the TCPA — Ryabyshchuck v. Citibank
Group Text Services Grapple with TCPA Class Actions
Ninth Circuit Revives TCPA Claim–Satterfield v. Simon & Schuster
Cellphone Spam Violates TCPA–Joffe v. Acacia Mortgage
Text Spam Lawsuit Against Citibank Moves Forward Despite Vague Allegations of Consent — Ryabyshchuk v. Citibank
Court Rejects Constitutional Challenge to TCPA Based on Vagueness in "Prior Express Consent" Exception — Kramer v. Autobytel, Inc.
Another Court Finds that TCPA Applies to Text Messages — Lozano v. Twentieth Century Fox Film Corp.
Court Finds that SMS Spam Messages are Subject to the TCPA and Rejects First Amendment Defense — Abbas v. Selling Source, LLC
Confirmatory Opt-Out Text Message Doesn't Violate TCPA – Ibey v. Taco Bell
Franchisor Isn't Liable Under the TCPA for Franchisees' Text Message Campaign – Thomas v. Taco Bell
Court: Customer Consents to Receive Texts by Providing Phone Number to Pharmacy – Pinkard v. Wal-Mart Stores, Inc.
[image credit: Shutterstock/Anton Novik "Glossy Winged Mail Envelope"]