Emotional Distress Claim Doesn't Support Fishing Expedition for Social Media Evidence
[Post by Venkat Balasubramani]
Giacchetto v. Patchogue-Medford Union Free School Dist., 2013 U.S. Dist LEXIS 83341 CV 11-6323 (ADS)(AKT) (E.D.N.Y. May 6, 2013)
This is another discovery dispute over social media content. Plaintiff was a long-time elementary school teacher and says she was diagnosed with adult Attention Deficit Hyperactivity Disorder. According to plaintiff, defendant scoffed at her ailment and started treating her differently after she complained.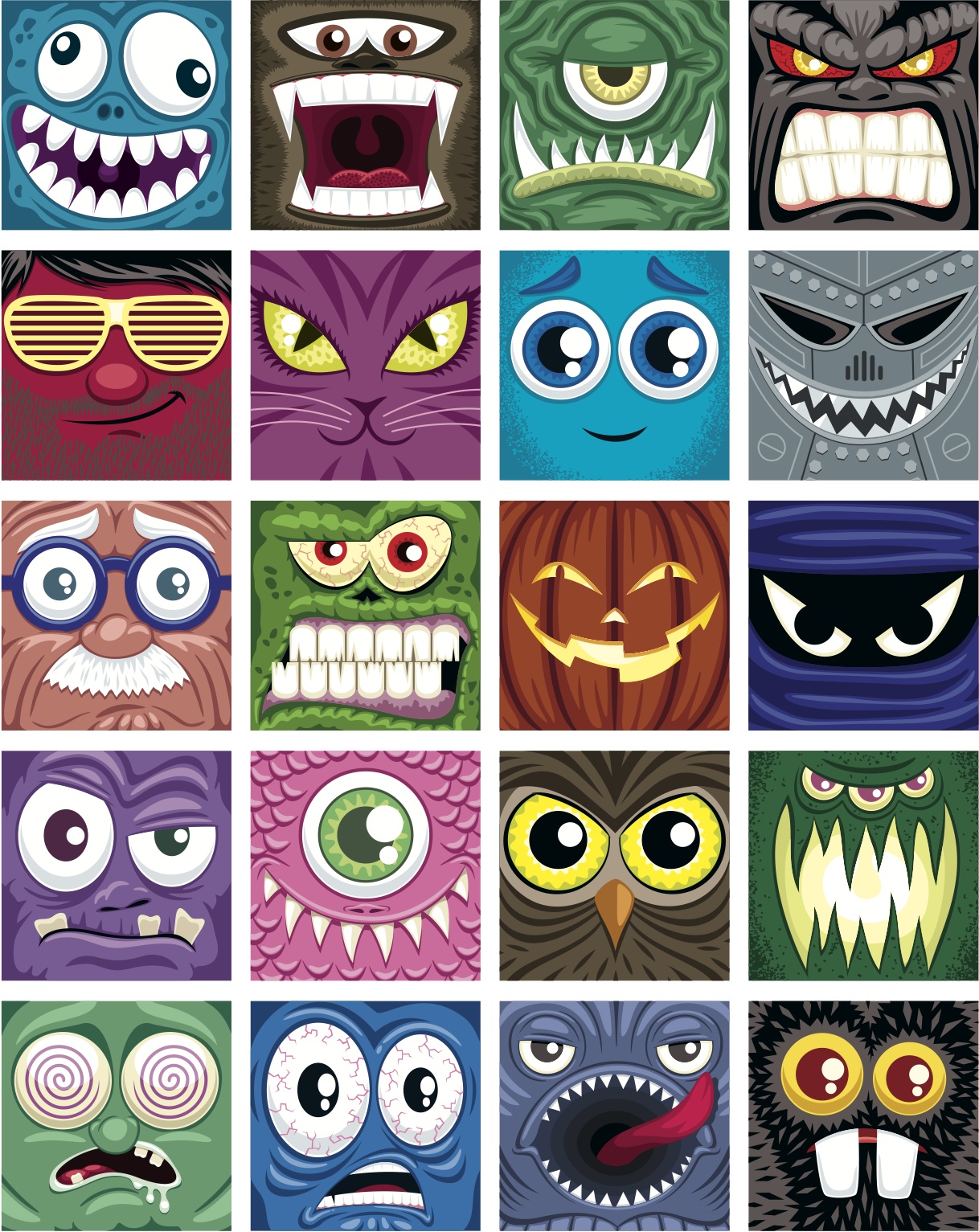 Plaintiff also alleges that defendant failed to offer her reasonable accommodations. Although defendant initially sought "unlimited access" to plaintiff's account, defendant's motion to compel sought the following:
(1) postings about Plaintiff's emotional and psychological well-being; (2) postings about Plaintiff's physical damages; and (3) any accounts of the events alleged in Plaintiff's Amended Complaint.
The court initially rejects the idea that the party seeking discovery must always make a "threshold showing," and then turns to the specific categories.
Posts about emotional well-being: While some courts have found that people who put their emotional state at issue are required to turn over a wide swath of their social media activity, this court takes a more restrictive view:
The fact that an individual may express some degree of joy, happiness, or sociability on certain occasions sheds little light on the issue of whether he or she is actually suffering emotional distress. If the Court were to allow broad discovery of Plaintiff's social networking postings as part of the emotional distress inquiry, then there would be no principled reason to prevent discovery into every other personal communication the Plaintiff had or sent since alleged incident.
The court also notes the distinction between a person who seeks physical damages being forced to produce updates reflecting of physical activity incompatible with the alleged injuries. Someone who has emotional damages or distress may have good and bad days, and therefore could have some upbeat status updates. (Arguably, these swings are relevant and go to overall credibility of the damages claim, but the court seems resistant to ordering disclosure of the full breadth of information here.) The court orders two categories of posts to be produced: (1) posts that reference emotional distress, and (2) posts that possibly reflect other causes for such distress.
Posts about physical damage and plaintiff's allegations: With respect to the posts about physical activities, the court says it's unclear if plaintiff is seeking recovery for physical damages and asks the plaintiff to clarify. Separately, the court also grants defendant's motion as to:
any accounts of the events alleged in plaintiff's Amended Complaint — contradictory or otherwise.
The court requires plaintiff to produce "any social networking postings that refer or relate to any of the events alleged in the Amended Complaint."
Method of production: Defendant apparently sought authorization from the plaintiff so defendant could request the relevant information directly from the third party provider(s), but the court says that this doesn't make any sense. Plaintiff is already in possession of the information and should just provide it. The court also makes clear that plaintiff's counsel, and not the plaintiff, should make the determination of relevance.
__
This is a good opinion that cites to most of the relevant cases to date, and also notes divergent approaches taken by courts on the overall relevance of social networking posts to emotional damages.
The court's rejection of the idea of a "threshold showing" also makes some sense. As the court notes, requiring the party seeking discovery to rely on publicly available portions of a social media profile in order to make arguments regarding the private sections can lead to results that are both "too broad and too narrow." A possible way of reconciling the court's statement here is that the party merely has to articulate a relevance argument but not necessarily make some sort of evidentiary showing that the relevant information actually exists. Conducting a search for the relevant information should be the responding party's obligation.
As noted by this court, other courts continue to take a restrictive view of when a party seeking discovery is entitled to any information at all. The court's discovery ruling in Salvato v. Miley, 5:12 CV 635 Oc 10PRL (M.D. Fla. June 11, 2013) is a recent example of this restrictive approach. In that case, the discovery requests sought public profile information, and limited content that "relate in any way to the incident" underlying the complaint. Citing to Tompkins v. Detroit Metropolitan Airport, the court describes the requests as a "fishing expedition" and rejects them.
Other recent cases: apart from this ruling, there have been a few other rulings dealing with social media evidence. They mostly grapple with the same issues, although courts and litigants seem to be wisening up to the Facebook export tool as a mechanism for extracting and preserving evidence.
– Higgins v. Koch Dev. Corp., 3:11 cv 81 RLY WGH (S.D. Ind. July 5, 2013): Plaintiffs suffered personal injuries while visiting a water/amusement park operated by defendant. When they testified that they maintained Facebook accounts, Koch requested information posted to those accounts. Plaintiffs resisted discovery, asserting among other things that disclosure would violate their privacy rights and the rights of those who were tagged or otherwise mentioned or depicted in the posts. They also said the requested posts were not relevant. The court rejects these arguments, finding the information relevant. The court also rejects the arguments based on the privacy interests of plaintiffs and third parties. The court does say that only materials "relating to enjoyment of life, ability to engage in outdoor activities, and employment activities" need to be turned over. Interestingly, here plaintiffs used Facebook's data export tool (mentioned by Eric here) to preserve their data.
– Moore v. Miller, 10-cv-651-JLK (D. Colo. June 6, 2013): This is a section 1983 lawsuit, and defendants sought information regarding plaintiff's writings related to his arrest record, tax records, and employment records. Specifically, a Facebook page relating to plaintiff's assert existed ("Justice for James Moore"), and defendants sought any writings to this page or to any other pages. Defendants also sought plaintiff's 'activity log' for the Facebook page. The court had previously granted a broad motion to compel, and the parties here were arguing about whether the online writings and Facebook page materials fell under this motion. The court says yes. The parties suggested in camera review but the court rejects this suggestion. Interestingly, the court does not mention the rights of third parties who posted to the page or their right to engage in anonymous speech.
– Jewell v. Aaron's, Inc., 12 cv 0563 AT (N.D. Ga. July 19, 2013): This is an overtime/wage and hour class action. Defendants received a tip that one of the representative plaintiffs had posted to Facebook during work hours. Defendants sought a copy of all social media posts or activity made by plaintiffs during work hours, on the basis that these posts were made during time periods when plaintiffs were not actually working, and thus related to the amount of compensation plaintiffs were owed. Plaintiffs responded that it would be burdensome to gather all of these posts, in part arguing that Facebook's search function would not easily facilitate this. The court rejects the request for discovery, saying that the predicate showing has not been made. The burden of requiring 87 individuals to review "all of their postings . . . over a four year period and match that information to their work schedules would be an extremely onerous and time-consuming task."
Related posts:
"Facebook Password Exchange Between Parties to Litigation Results in Spoliation Debacle – Gatto v. United Airlines"
"Social Media Evidence Roundup – January 2013 Edition"
"Court Orders Password Turnover and In Camera Review of Social Media Accounts – EEOC v. Original Honeybaked Ham Co."
"Social Media Discovery Case Update and Tips for Those Seeking Discovery"
"Social Media Discovery Roundup"
"Court Orders Production of Five Years' Worth of Facebook and MySpace Posts – Thompson v. Autoliv"
"Court Orders Disclosure of Facebook and MySpace Passwords in Personal Injury Case — McMillen v. Hummingbird Speedway"
"Judge Offers to Facebook 'Friend' Witnesses in Order to Resolve Discovery Dispute — Barnes v. CUS Nashville"
"Facebook Messages/Wall Posts, Civil Discovery, and the Stored Communications Act — Crispin v. Audigier"
"Plaintiff Can't be Forced to Accept Defense Counsel's Facebook Friend Request in Personal Injury Case — Piccolo v. Paterson"
"Court Orders Plaintiff to Turn Over Facebook and MySpace Passwords in Discovery Dispute — Zimmerman v. Weis Markets, Inc."
[image credit: malchev/Shuttersock : "Set of 20 Square Avatars"]