Social Media Discovery Case Update and Tips for Those Seeking Discovery
[Post by Venkat Balasubramani]
I'm tired of social media discovery cases. Maybe I'm just tired of discovery (that's civil discovery I'm talking about, not discovery in the conventional sense). Anyway, we keep seeing these cases, courts (and litigants) continue to struggle with the issues, and it doesn't make sense to not post about them. (Here's the previous update from September 15th: "Social Media Discovery Roundup" (discussing Robinson v. Riverwalk Grill; Mailhoit v. Home Depot; and Robinson v. Jones Lang Lasalle).)
Kregg v. Maldonado, 2012 WL 4469935 (N.Y. App. Div. Sept. 28, 2012): The plaintiff's son was involved in a motorcycle accident. The defendants (Suzuki) learned that accounts had been created on behalf of plaintiff's son, and sought the "entire contents" of all social media accounts "maintained by or on behalf of the injured party [the son]." Plaintiff objected on the basis that this was a mere fishing expedition. The court denies defendants' motion to compel without prejudice and says that they have to come back with some sort of factual predicate and more narrowly tailored requests.
Howell v. The Buckeye Ranch, Inc., 2012 U.S. Dist LEXIS 141368 (S.D. Oh. Oct. 1, 2012): This is a sexual harassment and discrimination lawsuit. Defendants moved to compel plaintiff to turn over her user names and passwords "for each of the social media sites she uses." The court says (familiarly) that social media evidence is not magically off-limits, but any discovery requests must be limited by relevance.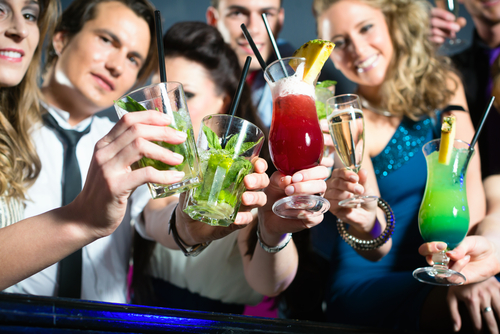 Also, a party seeking discovery "does not [have] the right to rummage through" the contents of an opposing party or witness's social media accounts. The court tells defendants to come back with more narrowly tailored interrogatories and discovery requests; plaintiff can then respond to these requests. (Not surprisingly, no password turnover.)
In re White Tail Oilfield Services, L.L.C., 2012 U.S. Dist. LEXIS 146321 (E.D. La. Oct. 11, 2012): This discovery dispute was a back and forth between the parties and Facebook as to who could access the social media information sought by defendant. White Tail (the party issuing discovery) propounded fairly broad discovery requests that required Pellegrin (the injured party) to produce his "account data for the period of September 1, 2012, through present." While Pellegrin could have probably objected to the scope of the discovery requests, he took the position that he couldn't download all of this information from Facebook. Ultimately, the court recognizes that Facebook makes available a "download your information" link at which you can download the entire contents of your account. Pellegrin is ordered to do this. (See Eric's post at Forbes on this case: A Dark Side of Data Portability: Litigators Love It).
A few comments that these cases brings to mind, in the form of tips to people who are seeking discovery–most of these comments are just based on common sense, but the cases make me wonder how much common sense people employ when seeking discovery regarding a party's social media accounts:
– make sure you have some sort of factual predicate for why you seek the information in question;
– make your requests narrowly tailored; people sometimes get away with requesting entire account information but more often than not this will be rejected;
– do not ask for passwords—people get away with this on occasion but courts shouldn't be ordering people to turn over their passwords;
– be aware of the Stored Communications Act; the provider will almost always raise a privacy/Stored Communications Act objection to production—be aware of the SCA's contours and obtain user consent if possible (or position user consent to tee up a motion to compel);
– be precise in your requests when it comes to what type of account information you are looking for (registration information, IP logs, public content, private messages, wall posts, comments?);
– results may vary depending on who you seek the discovery from (the provider vs. the end user) (see the comment above regarding the Stored Communications Act);
– if you are seeking consent, actually draft up a form or track one down that will be acceptable to the provider;
– be aware of exporting functionality (as in White Tail)—it should not change what is discoverable, but can certainly short circuit an argument from the end user that the end user cannot obtain the information in question.
[image credit: Kzenon/Shutterstock]
Previous posts:
"Social Media Discovery Roundup"
"Court Orders Production of Five Years' Worth of Facebook and MySpace Posts – Thompson v. Autoliv"
"Court Orders Disclosure of Facebook and MySpace Passwords in Personal Injury Case — McMillen v. Hummingbird Speedway"
"Judge Offers to Facebook 'Friend' Witnesses in Order to Resolve Discovery Dispute — Barnes v. CUS Nashville"
"Facebook Messages/Wall Posts, Civil Discovery, and the Stored Communications Act — Crispin v. Audigier"
"Plaintiff Can't be Forced to Accept Defense Counsel's Facebook Friend Request in Personal Injury Case — Piccolo v. Paterson"
"Court Orders Plaintiff to Turn Over Facebook and MySpace Passwords in Discovery Dispute — Zimmerman v. Weis Markets, Inc."