Federal Court Doesn't 'Like" Service of Process via Facebook — Joe Hand Proms. v. Carrette
[Post by Venkat Balasubramani]
Joe Hand Promotions, Inc. v. Carrette, 12-2633-CM (D. Kan. July 9, 2013)
People have mused about the inevitability of service of process via Facebook, but a recent decision shows that it may not be so quick to happen. (ABA Journal: "Our Pleasure to Serve You: More Lawyers Look to Social Networking Sites to Notify Defendants".)
Joe Hand sued Carrette for unlawful broadcasting.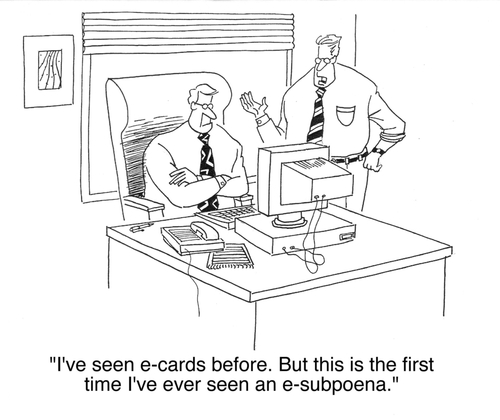 After several unsuccessful attempts at service, it sought permission to serve via Facebook.
The court says Rule 4(e) and (h) of the Federal Rules of Civil Procedure contemplate various methods of service, but alternate service via means not listed in Rule 4 is all about due process. Email has been allowed in cases but only where the plaintiff demonstrates that service via email is likely to reach the defendant. The court says that no US court has allowed service via Facebook only. (In one FTC case the FTC sought to serve via email and Facebook; the court allowed the request but noted that if the FTC sought to serve only via Facebook it may not have been amenable.) The court overall has concerns regarding the reliability of Facebook for notice:
Anyone with an e-mail address can access Facebook and create a profile 'using real, fake or incomplete information.' As a practical matter, the court cannot verify that the Facebook profile supposedly belonging to a defendant is real unless the movant presents the court with adequate evidence proving its authenticity.
Maybe in another case, the court would consider it? To be sure, this isn't some luddite judge:
The undersigned . . . generally favors technological advancements in civil litigation that lower costs and improve efficiency. But, on account of constitutionally imposed considerations of due process, the court respectfully declines the invitation in this copyright infringement case to 'like' Facebook as the suggested sole means of substituted service of process under Rule 4 . . . .
Rule 4 is clunky in that it allows for alternate service (pursuant to which email service has been authorized) against foreign defendants. (See, e.g., Rio Properties.) As I've always read the rule, there's no catch-all ("reasonably calculated to provide notice") alternate service against domestic defendants. Against domestic defendants, you have to rely on typical methods of service, or you can follow state law authorized methods.
As for service via Facebook, courts don't seem categorically against it, but tend to look for assurances that the account in question is actually tied to the person or entity in question. This is the second time a federal court has rejected a request to serve via Facebook.
I don't know if it presents any logistical issues that are different from email, but apart from those, over time, courts will likely warm up to it. If service via publication in a newspaper is sufficient in some instances service via Facebook should certainly suffice.
Related post:
Bank Can't Use Facebook for Service of Process — Fortunato v. Chase Bank
[image credit: shutterstock/cartoonresource: "I've seen e-cards before but this is the first time I've seen an e-subpoena"]