2013 Internet Law Syllabus and Casebook Now Online
By Eric Goldman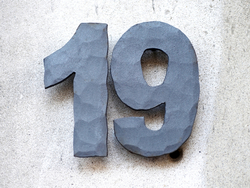 I have posted my 2013 Internet Law syllabus and updated and expanded casebook ($8 DRM-free PDF download). It's hard to believe this is my 19th year teaching the course! (For more background on the course, see this essay). In this post, I'll explain what's changed from last year.
Syllabus
This year, I added a midterm option. It's really difficult to justify offering students only a single graded evaluation during the semester, and the 100% final proved to be a trap for the unwary. I'm hoping the midterm will flag students who might be in trouble for the final exam so we can arrange timely intervention.
Casebook
I made a lot of changes to my course reader this year, so I'm upgrading its characterization to a bona fide "casebook." It's still sparse compared to typical casebooks, but that's consistent with my pedagogical approach of covering fewer original materials in a little more depth. Structurally, I've integrated numerous posts from my Forbes Tertium Quid blog, expanded the notes and updated a few cases. Some of the more noteworthy changes (I made many more beyond these):
Contracts. I added a note about the Schnabel case. I also added my Forbes posts on contract formation (the JDate post) and amendment (the Zappos post).
Trespass to Chattels: I deleted the WEC case, which kind of fell flat when I taught it. Instead, I touch on the CFAA's role in the employment context using my Forbes essay decrying online trespass to chattels doctrines generally.
Copyright. Let's be honest: online copyright law has devolved into absurdity. There is virtually no way to rationalize the precedents. We've got the Cablevision line of cases, leading to the triumph of engineering over legal principles. I added a note about Aereo on this point. We have the "volition" line of cases, which no one understands either. I added the Giganews ruling to address that. I still have no idea what to make of the Flava Works case. We have the inducement doctrine, including the baffling and exceptionalist Fung ruling plus the quirky David v. Download.com, and I added notes about both.
Finally, we have 512, which has produced such twisted and contorted precedents that I don't know how to summarize the legal doctrine. I replaced my 2011 edit of UMG v. Shelter Capital with the 2013 amended version; I added notes about Viacom on remand, the post-Viacom-remand revised MP3Tunes ruling; and the Grooveshark disaster. UGH. As I've explained before, 512 is a miscalibrated safe harbor, and I can't express how unenthusiastic I am about trying to teach this material coherently.
Trademark. I updated the 9th Circuit's Sleekcraft Model Jury instructions. I added excerpts from my Forbes post on General Steel v. Chumley and notes about 1-800 Contacts v. Lens.com, the financial futility of keyword litigation, and Tre Milano.
Privacy. I added some definitions from the new COPPA regulations.
Section 230. I added my expert report on Section 230.
Social Media. I added my blog post on social media password laws and links to the materials I generated from Cynthia Moreno's guest lecture to my class last November.
Casebook Table of Contents
Here's the casebook's complete table of contents:
I. What is Cyberspace? Who Regulates It?
ACLU v. Reno (CDA I District Ct. Facts Only) Page 1
Noah v. AOL (E.D. Va.) 20
Geolocation: Core To The Local Space And Key To Click-Fraud Detection 28
II. Jurisdiction
Evaluating if Personal Jurisdiction is Proper 37
Toys 'R' Us v. Step Two (3d Cir.) 38
Illinois v. Hemi Group (7th Cir.) 47
III. Contracts
Specht v. Netscape Communications (2d Cir.) 49
Register.com v. Verio (2d Cir.) 68
Courts Won't Bail You Out If You Can't Remember What Contract Terms You've Agreed To 78
Harris v. Blockbuster 80
How Zappos' User Agreement Failed In Court and Left Zappos Legally Naked 83
IV. Trespass/Computer Fraud & Abuse Act
Review: the Computer Fraud & Abuse Act, 18 USC §1030 [http://www.law.cornell.edu/uscode/text/18/1030], and California Penal Code §502 [http://www.leginfo.ca.gov/cgi-bin/displaycode?section=pen&group=00001-01000&file=484-502.9]
Comparison of Trespass to Chattels Doctrines 87
Intel v. Hamidi (Cal. Sup. Ct.) 88
Register.com v. Verio (Trespass to Chattels section) 108
The Computer Fraud and Abuse Act Is a Failed Experiment 109
V. Copyright
Copyright Office Circular 1 113
Goldman's Fair Use Cheat Sheet 120
Cartoon Network v. CSC (2d Cir.) 121
MGM Studios v. Grokster (Sup. Ct.) 134
Secondary Liability
Review: 17 USC §512 [http://www.copyright.gov/title17/92chap5.html#512]
UMG v. Shelter Capital (9th Cir. revised opinion) 147
Celebrating (?) the Six-Month Anniversary of SOPA's Demise 164
Recap
Ticketmaster v. RMG 170
VI. Trademarks and Domain Names
Review: 15 USC §1114 [http://www.law.cornell.edu/uscode/text/15/1114], 15 USC §1125 [http://www.law.cornell.edu/uscode/text/15/1125] and 15 USC §8131 [http://www.law.cornell.edu/uscode/text/15/8131]
Trademark FAQs 182
Trademark Glossary 184
A. Domain Names and Metatags
Review: ICANN Uniform Domain Name Dispute Resolution Policy [http://www.icann.org/en/help/dndr/udrp/policy] and Rules for Uniform Domain Name Dispute Resolution Policy [http://www.icann.org/en/help/dndr/udrp/rules]
Lamparello v. Falwell (4th Cir.) 187
Promatek v. Equitrac (7th Cir.) Original Order and Revision 199
B. Search Engines
Review: Google's Trademark Policy [https://support.google.com/adwordspolicy/answer/6118]
Network Automation v. Advanced Systems Concepts (9th Cir.) 206
Suing Over Keyword Advertising Is A Bad Business Decision For Trademark Owners 220
With Its Australian Court Victory, Google Moves Closer to Legitimizing Keyword Advertising Globally 223
Tiffany v. eBay (2d Cir.) 225
VII. Pornography
Pornography Glossary 239
Reno v. ACLU (Sup. Ct. 1997) 240
Ashcroft v. ACLU (Sup. Ct. 2004) 259
VIII. Defamation and Information Torts
47 USC §230 273
Zeran v. America Online (4th Cir.) 276
Fair Housing Council v. Roommates.com (9th Cir. en banc) 283
The Value of Consumer Review Websites and 47 U.S.C. § 230 311
IX. Privacy
Review: 16 CFR Part 312 [https://www.ftc.gov/os/fedreg/2013/01/130117coppa.pdf (starting at page 38)]
Excerpts from 16 C.F.R. Part 312, the Children's Online Privacy Protection Act's Regulations 313
In re. Pharmatrak (1st Cir.) 315
X. Spam
Review: CAN-SPAM Act of 2003 [http://uscode.house.gov/download/pls/15C103.txt] and 16 CFR Part 316 [http://www.ecfr.gov/cgi-bin/text-idx?c=ecfr&rgn=div5&view=text&node=16:1.0.1.3.40&idno=16]
Where's the Beef? Dissecting Spam's Purported Harms 325
MySpace v. theglobe.com 333
XI. Blogs and Social Networking Sites
The Third Wave of Internet Exceptionalism 342
Doe v. MySpace (5th Cir.) 344
Zimmerman v. Weis Markets 351
Big Problems in California's New Law Restricting Employers' Access to Employees' Online Accounts 354
In re Rolando S. (Cal. App. Ct.) 356
Moreno v. Hanford Sentinel (Cal. App. Ct.) 361
[Photo credit: House #19 // ShutterStock]