Technology & Marketing Law Blog
« January 2013 | Main | March 2013 »
February 28, 2013
Buying Keyword Ads on People's Names Doesn't Violate Their Publicity Rights--Habush v. Cannon (Forbes Cross-Post)
By Eric Goldman
Habush v. Cannon, 2013 WL 627251 (Wisc. App. Ct. Feb. 21, 2013)
Can you imagine someone buying Google ($GOOG) AdWords keyword advertising triggered by your name?  Most of us wouldn't dream of it, usually because our names just aren't valuable enough for anyone to bother.  In contrast, some professional service providers, such as lawyers and doctors, tout their names in expensive advertising campaigns to consumers—and have competitors who would love to piggyback on that advertising to reach the same consumers.  In a novel and persuasive ruling, a Wisconsin appellate court recent rejected a professional service provider's attempt to use publicity rights to shut down a competitive keyword advertiser.
Case Background 
The case involves two high-profile personal injury law firms in Wisconsin.   The defendant, Cannon & Dunphy, bought keyword advertising on the words "Habush" and "Rottier," presumably referring to the partners at its rival law firm Habush, Habush & Rottier.  As a result, searchers looking for the law firm Habush Habush & Rottier or its eponymous partners might see ads for Cannon & Dunphy.
Normally, a lawsuit like this would be brought under trademark law.  Lawyers can develop trademark rights in their name, and the firm name Habush Habush & Rottier should be a trademark.  However, it's less clear if the individual partner names have achieved trademark protection, or if any trademark protection would extend to the use of just their last names.
Either way, Habush and Rottier chose to sue under Wisconsin's publicity rights law instead of trademark law.  Publicity rights law protect a person's name, image and other attributes from commercial use.  The most obvious example is a commercial endorsement.  An advertiser can't use a person's name or face in their advertising without permission.
Habush and Rottier sued Cannon & Dunphy (and some of its individual partners) in late 2009.  In June 2011, the trial court rejected the claim in a messy opinion where the judge appeared overwhelmed by the case's legal and technological complexity.  Because two very successful and determined litigation firms were squaring off, the judge also knew that the losing side would appeal no matter what.
In June 2012, the Wisconsin appellate court first addressed the case.  In an odd ruling, the panel certified the case to the Wisconsin Supreme Court--basically, punting the case upstairs.  In September 2012, the Supreme Court denied certification, effectively telling the appeals court to try again.  The Wisconsin appeals court has now issued a ruling that sets up the inevitable appeal to the Wisconsin Supreme Court.
The Ruling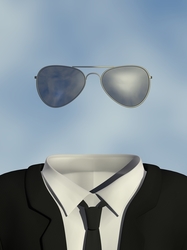 Interpreting the Wisconsin publicity rights statute, the court said the keyword advertiser didn't make an actionable "use" of the names Habush or Rottier by using the names as "invisible" ad triggers.  The court analogized the defendants' keyword advertising to buying a physical-space billboard physically adjacent to the plaintiff's offices, saying that such proximity would not constitute a "use" of the plaintiff's personality.  While normally I am troubled by physical-space analogies to online activity, I thoroughly explored—and defended—this analogy in my Brand Spillovers paper, sadly (for me) not cited by the court.  Thus, because the plaintiffs failed to establish the statutory violation, Cannon & Dunphy wins.
In contrast, if the ad copy had displayed the name, this court probably would treat that as a publicity rights "use" and the defendant would have to find other grounds to defeat the lawsuit.  The court also indicates that invisible uses in contexts other than keyword advertising could constitute a publicity rights "use."
The plaintiffs correctly argued that the court's conclusion on publicity rights "use" diverges from trademark law's treatment of the issue.  Most courts have held that buying keyword ads on a trademark constitute trademark "use" even if the trademark doesn't appear in the ad copy, with the Second Circuit's 2009 Rescuecom decision basically cementing that legal conclusion.  (In my Deregulating Relevancy and Online Word of Mouth papers, I argued why disposing of keyword advertising cases on trademark use grounds would be a better result, but those arguments haven't carried the day).  The Wisconsin appeals court says simply that the Wisconsin publicity rights statute means something different by the word "use" than trademark law does, so Rescuecom and related trademark precedents aren't binding.
[Note: unlike Google's detailed trademark policy, Google's policy towards personal names is murky.  It says in total: "We do not monitor the use of proper names in AdWords ads or keywords. Users interested in removing an advertiser's use of proper names in ads should contact our Consumer Complaints team via our complaint form."]
Implications
This is an interesting case in part due to its novelty.  We've seen other plaintiffs unsuccessfully attempt to use the Wisconsin publicity rights statute to control Internet advertising (most obviously, the repeat litigant Bev Stayart), but this case provides the cleanest opinion to squarely address a publicity rights challenge to keyword advertising.
Three implications of this ruling:
Keyword Advertising Lawsuits Aren't Economically Rational.  These lawyers are spending a lot of time and money fighting each other in court.  I hate to repeat myself, but keyword advertising lawsuits aren't economically justified, even if the plaintiff wins.  See this recap post.  Then again, given how well these firms—and lawyers—know each other and how fiercely they compete, I doubt the plaintiffs brought this lawsuit solely to maximize their profits.
Keyword Advertising and Competition.  The trial court opinion in this case expressly acknowledged the competitive concerns associated with keyword advertising.  It's easy to see why.  Imagine an injured victim needs a personal injury lawyer and has seen Habush Habush & Rottier's advertising.  During the consumer's keyword search to find the firm, Cannon & Dunphy presents itself to the victim as a competitive alternative.  This encourages the victim to investigate multiple law firms, and those firms will work harder to meet the victim's legal needs.  This is a win for the consumer, and a win for competition.  The appellate court expressly sidestepped these public policy issues, but its ruling nicely advances those interests.
Why a Plaintiff Win Could Be Disastrous.  I read a lot of crackpot lawsuits, often pro se, basically complaining that someone published the plaintiff's name online (one recent example).  Can you imagine what would happen if those plaintiffs can claim that any keyword advertising triggered on their last names violated their publicity rights?
Take my last name for example, Goldman.  There are plenty of other Goldmans in the world, most obviously the big investment bank Goldman Sachs.  How would we determine if a keyword advertiser on the word "Goldman" was advertising to compete with Goldman Sachs or violating my publicity rights?  We might impose some requirement of direct competition to distinguish the Habush situation from the Eric Goldman situation, but that competitive limitation isn't in the Wisconsin publicity rights statute, and it won't always be easy to decide who "competes" with me.
So even if you feel some mild sympathy towards Habush Habush & Rottier because its rival is engaging in ambush marketing, recognize that subsequent publicity rights plaintiffs won't look so sympathetic.
[Photo credit: Portrait of an invisible Man with sunglasses in business suit // ShutterStock]
Posted by Eric at 08:52 AM | Marketing , Publicity/Privacy Rights , Search Engines , Trademark | TrackBack
Employer Fails to State Stored Communications Act Claims Absent Allegations That Employees Interfered With Company Accounts – Castle Megastore v. Wilson
[Post by Venkat Balasubramani]
Castle Megastore Group, Inc. v. Wilson, et al., 2013 WL 672895 (D. Ariz. Feb. 25, 2013)
Castle Megastore is going after three of its former employees for their alleged breaches of contract, misappropriation of trade secrets, and related acts. Not surprisingly, the acts of the ex-employees Castle complains of involve social media.
Castle alleges that one of the defendants (Wilson) posted an image displaying Castle's computer system to Twitter.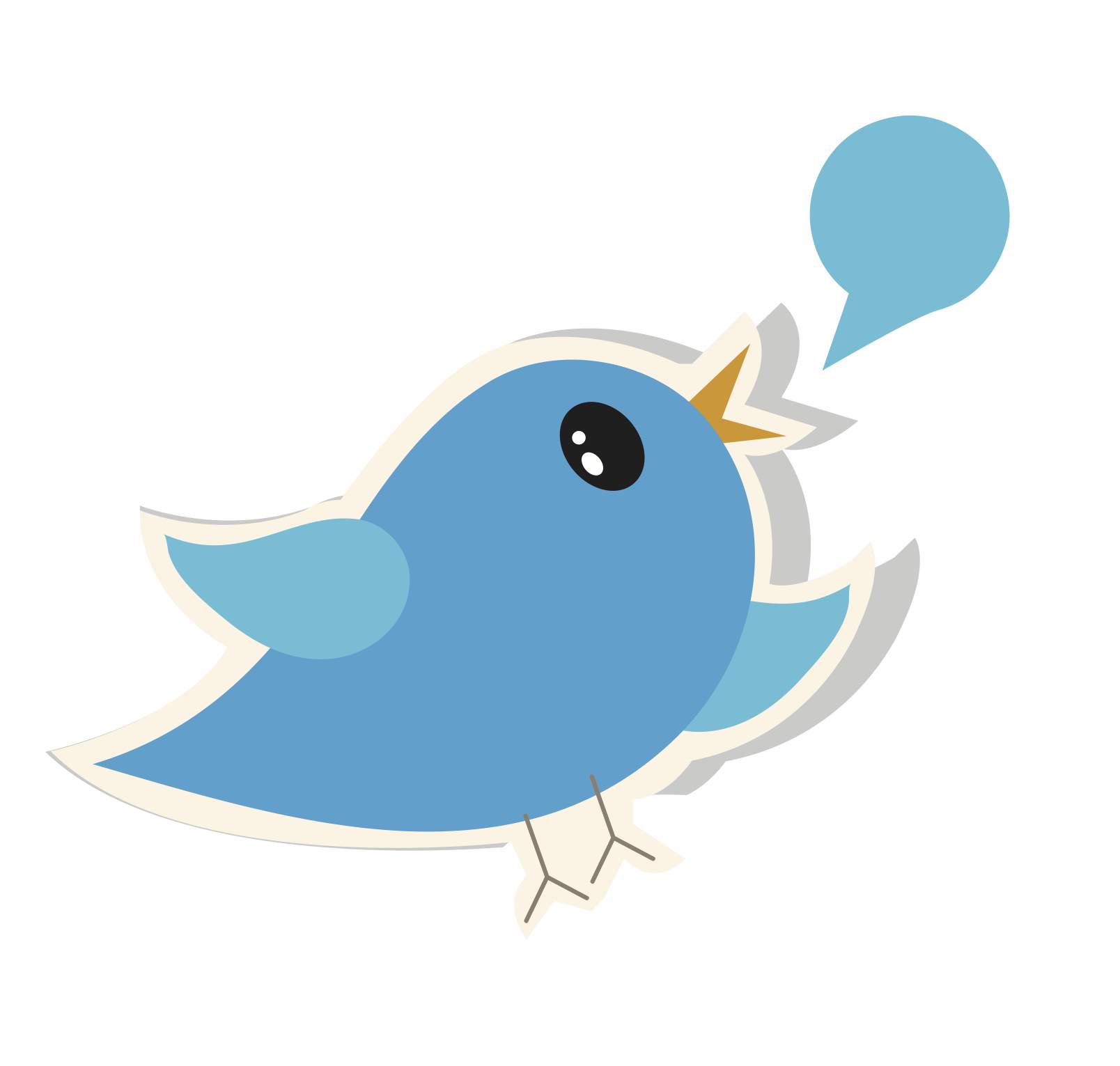 Wilson is also alleged to have "prepared application materials to other companies that contained 'confidential information regarding CMG, including CMG's facilities data, [CMG's] employees, its annual revenue, [etc.]"
One of the other defendants, Flynn, was engaged by Castle as a "social media specialist." Castle alleges that Flynn posted a video of a "confidential [Castle] Managers' meeting" to Vimeo, and also shared the link and password to the Vimeo account to his co-defendants. Castle also alleges that after he was terminated, Flynn "changed the password of the Facebook account he created for Castle."
They key question is whether any of defendants' actions violate the Stored Communications Act, which is the only federal claim alleged by Castle. If the answer to this question is no, the court can decline to exercise jurisdiction over the remaining claims and send the lawsuit to state court.
The court says that the answer to this question is no. The court says that Vimeo may or may not be an "electronic communications service" facility as defined by the Stored Communications Act, but there's no evidence that Flynn was not authorized to access the Vimeo account (or authorize others to view it). Castle did not allege that Flynn obtained the video through unauthorized access to Castle's Vimeo account or that he authorized others improperly to access this account. The court says:
[s]ending or using a link and password to access a personal account created on a third party website does not appear to violate the SCA.
The court also says that Castle's bare allegations that Flynn allegedly changed the Facebook password is not sufficient to state a claim under the SCA. Again, the court says that it's unclear that the page is even an electronic communications service under the SCA. [Castle did not bring a claim under the Computer Fraud and Abuse Act.]
__
Two themes recurring throughout social media ownership cases are present in this case.
First, it's not easy to slot social media assets into particular legal buckets. We've seen attempts by parties to characterize social media assets as trade secrets, tie them to trademark or publicity rights, or make all sorts of clunky attempts to fit them into existing regimes of intellectual property law, but usually it's a poor fit. And this case is no exception.
Second, there's also the recurring issue of whether accounts are private accounts or employer accounts, or as Eric has flagged before, often mixed. Here, the Vimeo account appeared personal (although the facts are taken from pleadings, so they are hardly conclusive), and the court says that there's not enough to characterize the Facebook account as a business account. Interestingly, the case highlights the possibility that preventing an employer from accessing a business account that's offered by a third party may constitute a Stored Communications Act violation.
Ultimately, the solution (at least as to the Facebook account) is to have contractual protection. While it can set expectations between the parties, it can also answer the question of whether an account is personal or business in nature. (Query as to how to best deal with this in an agreement. Should the accounts be referred to generically (e.g., any account incorporating the branding of the company) or by name?)
Related posts:
* Employee/Ex-Employer Lawsuit Over Twitter Account Settles – Phonedog v. Kravitz
* Battle Over LinkedIn Account Between Employer and Employee Largely Gutted--Eagle v. Morgan
* "Social Media and Trademark Law" Talk Notes
* Court Denies Kravitz's Motion to Dismiss PhoneDog's Amended Claims -- PhoneDog v. Kravitz
* An Update on PhoneDog v. Kravitz, the Employee Twitter Account Case
* Another Set of Parties Duel Over Social Media Contacts -- Eagle v. Sawabeh
* Employee's Claims Against Employer for Unauthorized Use of Social Media Accounts Move Forward--Maremont v. SF Design Group
* Courts Says Employer's Lawsuit Against Ex-Employee Over Retention and Use of Twitter Account can Proceed--PhoneDog v. Kravitz
* Ex-Employee Converted Social Media/Website Passwords by Keeping Them From Her Employer--Ardis Health v. Nankivell
* Court Declines to Dismiss or Transfer Lawsuit Over @OMGFacts Twitter Account -- Deck v. Spartz, Inc.
* Employee's Twitter and Facebook Impersonation Claims Against Employer Move Forward -- Maremont v. Fredman Design Group
* "MySpace Profile and Friends List May Be Trade Secrets (?)--Christou v. Beatport"
[image credit: Shutterstock:zozian greetings .. "bluebird sticker"]
Posted by Venkat at 07:33 AM | Privacy/Security , Trade Secrets
February 27, 2013
Resetting One of the Longest Running Cyberbullying Cases--DC v. RR (Guest Blog Post)
By Guest Blogger Sruli Yellin
[Eric's introduction: In the course of blogging over the past 8+ years, I've read hundreds or even thousands of cases. This case ranks in my top 1% of most interesting and memorable cases.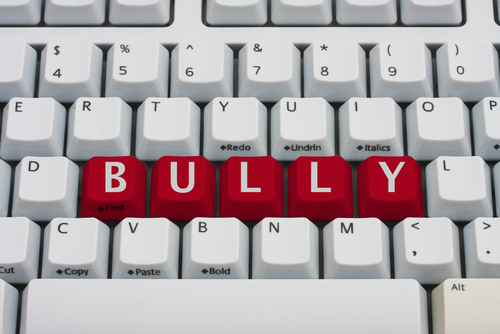 Today, we'd call this a cyberbullying case, but when the online attack occurred in 2004, we didn't have that terminology. The principal plaintiff, DC, was a high school student and an aspiring actor. He had a promotional website for his acting career, including a guestbook. His classmates discovered the website and posted hateful and threatening messages in the guestbook. In 2005, DC and his parents sued the school, the students who posted messages and their parents. A lot has transpired in the past 9 years, and I've found it hard to track everything and keep things straight. In this post, my RA Sruli Yellin sorts through the numerous developments.]
D.C. v. R.R. spans more than eight years in court; two appeals (including one to the California Supreme Court); a side suit for malpractice; and an expensive trip to arbitration. Prof. Goldman blogged the case twice (here and here) and discussed it in a recent talk on high schoolers using the Internet. To get a sense of how long this case has been running, it has already lasted over 1/3 of the lives of some of the litigants who were minors when the case was filed.
The docket reads like a high school phone directory. [Eric's note: I have asked Sruli not to use the real names of the litigants who were minors when the lawsuit was filed, though none of the names are "secret" any more.] In the original complaint, filed on April 25, 2005, Lee Caplin, Gita Caplin and their then-minor son D.C. filed suit against: (1) Harvard-Westlake School ("H-W"); (2) the Board of Directors of H-W (individually and as members of the board); (3) Thomas C. Hudnut (individually and as Headmaster of the School); (4) Cynthia Baise (individually and as Secretary of the School); (5) Robert D. Levin (individually and as CFO of the School); (6) Harry L. Salamandra, Jr. (individually and as the Head of the Upper School); (7) Kathleen Neumeyer (individually and as faculty supervisor to the student paper); and (8) Does 1 through 100.
The asserted causes of actions were: (1) negligence; (2) assault with death threats and hate crimes; (3) conspiracy to assault with hate crimes and death threats; (4) invasion of privacy; (5) conspiracy to invade privacy; (6) defamation; (7) conspiracy to defame; (8) intentional infliction of emotional distress ("IIED"); (9) conspiracy to inflict emotional distress; (10) negligent infliction of emotional distress ("NIED"); and (11) fraud in the inducement of a contract. The Caplins sought $10 million in damages for the harm to D.C.'s reputation.
On June 8, 2005, the Caplins amended their complaint to add the following H-W students and their parents as defendants: (1) the Ryans and their son; (2) the Angelichs and their son; (3) the Ferreros and their son; (4) the Soleys and their son; (5) the Carleys and their son; (6) the Shapiros and their son; (7) H-W Does 1 through 50; (8) student Does 1 through 50; and (9) parent Does 1 through 100.
In the amended complaint, the asserted claims were: (1) violation of California civil rights; (2) public disclosure of private facts; (3) defamation; (4) false light; (5) IIED; (6) NIED; (7) vicarious liability; (8) negligent supervision; (9) and fraud in the inducement of a contract.
On July 20, 2005, R.R. filed a motion to strike pursuant to California anti-SLAPP law. But before the court ruled on R.R.'s motion, on July 12, 2005, the court ordered H-W and the Caplins to arbitration pursuant to the school's enrollment contract and stayed the proceedings with respect to the non-H-W defendants. See 176 Cal. App. 4th 836, 845 (2009).
In the arbitration, H-W managed a series of piecemeal victories. First, in the fall of 2006, the arbitrator issued her first substantive ruling, dismissing several claims, including the state "hate crime" civil claim, on 47 USC 230 grounds. Ultimately, in late 2007, the arbitrator dismissed all remaining claims against the school and awarded it fees and costs of over a half-million dollars. See 176 Cal. App. 4th 836, 846-49 (2009).
On October 15, 2007, the Court adopted the arbitrator's ruling and entered judgment in favor of H-W. The Caplins appealed the fee award on May 12, 2008, and the Court of Appeals partially reversed, concluding that public policy trumps the parties' enrollment contract and prohibits the plaintiffs from having to pay arbitration costs or defense attorneys' fees related to the hate crimes claim despite the contract. Prof. Goldman's blog post on that ruling. The case returned to the trial court in October 2009, and the trial court reduced H-W's award from about $520,000 to about $200,000. The Caplins satisfied the fee award in February 2012.
In the meantime, the docket shows that on January 11, 2008, the Caplins settled with the Angelichs and the Shapiros. The details of those settlements are not publicly available.
On May 6, 2008, the trial court finally ruled on R.R.'s demurrer and anti-SLAPP motion to strike – almost three years after he initially filed the motions. The court ruled that the case did not involve a matter of public concern and denied the anti-SLAPP motion. R.R. and his parents appealed. In March 2010, the Court of Appeals affirmed, and the California Supreme Court denied review on June 17, 2010. Prof. Goldman's blog post on that ruling.
The case returned to state court in July 2010. After a number of procedural matters were handled, the court issued its final ruling on R.R. and his parents' motion to dismiss on May 2, 2011. The court granted the demurrer of R.R.'s parents, denied another motion to strike, and set the time for R.R. to file his answer.
Meanwhile, in January 2011, the Caplins' attorney, Jennifer Lynch, withdrew from the case. The Caplins sued her for malpractice in September 2011, arguing that Lynch was negligent because the school enrollment agreement was unenforceable; and because Lynch failed to challenge it as such, Caplin was ultimately responsible for Defendants' arbitration costs and attorneys' fees.
Lynch counter-sued for $120,000 in unpaid legal fees. The counter-claim contained a copy of the attorney-client agreement. According to its terms, the original attorney took the case for $150 per hour plus a 10% contingency. That the attorney took the case on contingency is revealing – what were the actual harms suffered? And wasn't there a risk of dismissal and a fee-shift under anti-SLAPP law? The Caplins and Lynch settled and the notice of settlement, filed in December of 2012, is mum on the details.
Back in the trial court, discovery in the suit between R.R and D.C. began around May 2011--roughly 6 years after the suit was originally filed against R.R. and his parents. After several more of Caplin's claims were dismissed, R.R. and D.C. finally settled on May 24, 2012--about 8 years after the online attack, meaning that the litigation ran the remainder of high school, through their entire college career, and into their post-undergraduate life.
Litigation is still proceeding against the last remaining defendants, the Soleys. On January 4, 2013, the Soleys filed their answer, asserting 29 affirmative defenses. The court has yet to rule on the Soleys' answer.
This case is important for a number of reasons. First, it shows how expensive and lengthy civil litigation can be. This case cost the plaintiffs somewhere around $320,000 just to get through arbitration against H-W ($200k for the fee shift and $120k to the plaintiff's attorney, assuming all amounts were actually paid), and there is still no finality in the case. Imagine walking around with a pending lawsuit as part of your life for more than 9 years! As the old expression goes, justice delayed is justice denied, and that applies whether justice favors the plaintiff or the defense.
The case also shows how our legal system is ill-equipped to deal with cyber-bullying. Putting aside the sheer length of time required to litigate this case, the harms suffered by a non-public figure high school student are difficult – if not impossible – to quantify. What was the end game here? As Prof. Goldman suggested, perhaps restorative justice would have been a more suitable remedy.
For lawyers, this case reminds us that the best clients are sometimes the ones you do not take. Viewing this case objectively, is the malpractice claim against the plaintiffs' attorney really all that surprising?
*Note that many of the dates listed throughout the post were taken from the docket report. The summaries of the rulings and procedure are my opinion based on my readings of the court documents.
[Photo Credit: Computer keyboard key displaying word bully // ShutterStock]
Posted by Eric at 08:57 AM | Content Regulation , Internet History | TrackBack
February 26, 2013
Lindsay Lohan Loses Publicity Rights Claim Against Pitbull Over Song Lyrics--Lohan v. Perez
By Jake McGowan [writings][LinkedIn]
Lohan v. Perez, No. 11-CV-5413 (E.D.N.Y. 2013)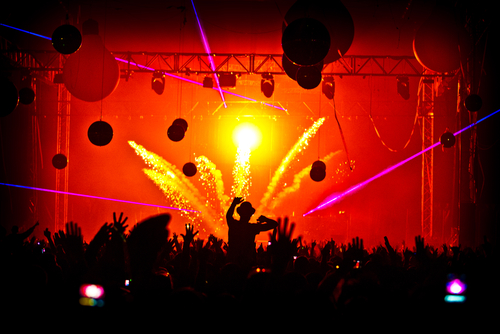 Lindsay Lohan just can't catch a break.
In 2007, after a string of unsuccessful movies and a long battle with substance abuse, Lohan found herself on probation for two drunk driving incidents. Since then she has had multiple stints in rehab, probation violations, and other legal trouble stemming from a necklace theft. Unfortunately for Ms. Lohan, it now seems she is equally unsuccessful as a plaintiff.
The former child star recently brought a publicity rights lawsuit under New York law against Miami rapper Pitbull and R&B singer Ne-Yo, along with others responsible for mentioning her name in the hit song "Give Me Everything."
On February 21, a district court in New York dismissed the complaint and even sanctioned Lohan's attorney.
Background
The song in controversy is Pitbull's "Give Me Everything," featuring Ne-Yo, Afrojack, and Nayer. The lyrics referencing Ms. Lohan appear about a minute into the song:
"So I'm tiptoein' to keep blowin'/ I got it locked up, like Lindsay Lohan."
(note: if you ever struggle in deciphering certain rap lyrics, check out the helpful and hilarious site RapGenius.com)
According to Lohan's complaint, this subtle jab damaged her because at all relevant times, she was "a professional actor of good repute and standing in the Screen Actors Guild" (sarcastic emphasis added). She alleged that the defendants violated Sections 50 and 51 of the New York Civil Rights Law, and she also brought claims for unjust enrichment and intentional infliction of emotional distress (IIED).
Lohan's Claim Fails to Satisfy the New York Civil Rights Law Requirements
New York does not have a common-law right of privacy, so Lohan's only option was to try for the limited statutory protection under Sections 50 and 51 of the New York Civil Rights Law. Under Section 50, it is a misdemeanor for a person to "use[ ] for advertising purposes, or for the purposes of trade, the name, portrait or picture of any living person without having first obtained the written consent of such person."
In this case, the court found a few glaring problems with Lohan's complaint:
(1) the First Amendment protects the song as a work of artistic expression; and
(2) Lohan's name was not used in the song "for advertising purposes, or for the purposes of trade."
The court referenced the 2002 New York case Hoepker v. Kruger, agreeing that the First Amendment presents a complete defense:
"'pure First Amendment speech in the form of artistic expression . . . deserves full protection, even against [another individual's] statutorily-protected privacy interests.'"
Because music is considered artistic expression, Pitbull's use of Lohan's name is protected as part of "Give Me Everything," the veritable work of art. Also, the name-dropping is so simple and isolated that the court refuses to believe that it was meant for purposes of advertisement or trade.
Lohan's Unjust Enrichment and IIED Claims Also Fail
The court dispatched Lohan's unjust enrichment claim quickly, suggesting that she was trying to invent a non-existent common law claim by merely recasting the statutory claim under the New York Civil Rights Law.
The IIED claim shared a similar fate:
Accepting plaintiff's allegations as true . . . even if defendants used plaintiff's name in one line of the Song without her consent, such conduct is insufficient to meet the threshold for extreme and outrageous conduct necessary to sustain a claim for [IIED].
______________
This is not the first time Lohan has used the legal system to vindicate her publicity rights. In 2010, she brought a similar claim against E-Trade Bank for its Super Bowl ad referencing "that milkaholic Lindsay." In that case, she asked for $100 million. It's rumored she made some money when it settled out of court.
With that in mind, it seems pretty clear that Lohan and her attorneys thought they could go back to the well with a weak lawsuit. This time, however, the meritless claims actually came back to bite Lohan's attorney.
In a strange turn of events, the court fined Lohan's attorney Stephanie Ovadia $750--not for filing frivolous claims, but because she plagiarized "a vast majority of the Opposition . . . from other sources without any acknowledgment or identification[.]"
On the other hand, the court also took issue with defendants' counsel sitting on this information:
The Court also notes, parenthetically, that it is underwhelmed by the nature of defendants' counsel's conduct upon learning of plaintiff's counsel's plagiarism. Defendants' counsel recognized the existence and extent of the plagiarism as early as March 9, 2012 . . . Defendants' counsel certainly had the option of raising the issue with plaintiff's counsel, thereby affording plaintiff's counsel the opportunity to withdraw the Opposition and request leave from the Court to amend the opposition papers. Instead, the first time defendants' counsel raised the issue was when they filed the fully-briefed motion to dismiss and highlighted the plagiarism as part of the reply papers.
As Marty Schwimmer points out on his blog, this raises the interesting question of whether the defendants' counsel has a duty to warn its opponent, or whether they can let their adversary shoot themselves in the foot.
Either way, it looks like the drafting was as weak as the purported basis for the complaint. These claims never stood much of a chance.
[Photo Credit: Anthony Mooney / Shutterstock.com]
Posted by JakeMcGowan at 08:30 AM | Marketing , Publicity/Privacy Rights | TrackBack
February 25, 2013
Building Owner Can't Discover the Identity of Tenant Who Writes Bashing Yelp Review (Forbes Cross-Post)
By Eric Goldman
Brompton Building, LLC v. Yelp!, Inc., 2013 IL App (1st) 120547-U (Ill. App. Ct. Jan. 31, 2013)
Battles over online anonymity aren't new, and we've made a lot of progress clarifying the legal rules.  Usually, when a plaintiff sues an unknown defendant (called a "Doe"), the court requires the plaintiff to show that its case has some merit before issuing a subpoena to identify the defendant (sometimes called an "unmasking subpoena").  This judicial review balances the plaintiffs' rights to pursue unknown defendants against the potentially significant consequences of unmasking, including the possibility that unmasked defendants will be punished outside the courtroom (such as an employer firing a critical employee).  However, judicial review can mean that sometimes plaintiffs get stuck in court, as illustrated by a recent landlord/tenant dispute over a negative Yelp review.
What Happened?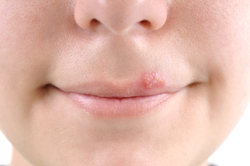 The landlord, Brompton, sought a subpoena (pursuant to Illinois Supreme Court Rule 224) from Yelp ($YELP) to identify user "Diana Z.," who wrote a critical review of the landlord's former management company, Beal Properties.  (Diana Z. doesn't appear to be the only Yelper unhappy with Beal--you'll need asbestos glasses to read its Yelp reviews).  Diana Z.'s Yelp posting concludes sarcastically:
my interaction with Beal has made me a better person in the following ways:


I actually enjoy talking with my HR department.
I look forward to moving to a worse neighborhood....
Contracting herpes doesn't seem as horrible.
[Note: normally I'd link to the review so you could read it in all its glory, but it is offline (more on that in a moment).  The full text is quoted in the opinion.]
Brompton specifically objected to Diana Z.'s assertions that Beal lied about the date it received her rent check (leading to a late fee) and  that "Beal Properties is illegally charging tenants late fees for their rent."  If untrue, these sound like the kinds of statements that could be defamatory.  Yet, the court says that  in the context of the entire review, the statements were Diana Z.'s opinion, not assertions of fact.  The court also notes that Beal Properties, not Brompton, is probably the proper plaintiff.  Because Brompton's case wasn't meritorious enough on its face, the appellate court denies Brompton's request for an unmasking subpoena.  As a result, Brompton has hit a dead-end in any lawsuit against Diana Z.--unless it discovers the accountholder's identity some other way.
Implications
Opinion v. Fact.  Diana Z.'s assertions are fairly detailed and specific.  On their face, they look like factual assertions.  Still, the court generously characterized them as opinions, making the statements non-actionable.  I don't purport to understand the judicial line between fact and opinion, but courts increasingly are treating online statements as opinions, not facts.  Indeed, we've seen numerous cases indicating that readers don't interpret online content literally (see, e.g., Seaton v. TripAdvisor, McKee v. Laurion; LeBlanc v. Skinner; Seldon v. Compass Restaurant; and Redmond v. Gawker).  This is creating a type of Internet exceptionalism, where the medium makes a difference to the legal outcome.  Overall, I think this trend is beneficial for consumer reviews, but it does create the possibility that fact-like statements are legally immune online.
The Court Protected the Absent Reviewer.  Yelp didn't appear in this action (and, of course, Yelp didn't have to worry any legal liability due to 47 USC 230).  I checked with Yelp, and they told me that their policy is to notify targeted users about subpoena requests and related efforts, like this pre-litigation action for discovery, Yelp did notify the user in this case.  Nevertheless, Diana Z. didn't make an appearance in court either.   As a result, Brompton's action faced no opposition--but it still lost.  The result is a nice and mildly surprising victory for user privacy, even when users don't show up to advocate for their own interests.
Can Brompton Identify Diana Z.?  Brompton may have struck out in court, but there are other ways to unmask anonymous online authors.  For example, in the AutoAdmit case, the plaintiffs determined the identity of anonymous commenters by correlating their activities on other websites and learning their identity from those sites.  (See, e.g., this discussion for some thoughts on how to do it).  Or, in a case involving online comments to a newspaper, the plaintiff deduced the anonymous commenter's identity using linguistic analysis.  Or, in this case, the review provided so many details that Brompton should be able to make an educated guess about the tenant's identity just by corroborating the review's details against its tenant roster.   Extra efforts to identify Diana Z. may not be worth it in a case like this, but Brompton feels otherwise, it still has options despite the court loss.
Where is Diana Z.'s Review?  The review no longer appears on Yelp.  Presumably Diana Z. removed it (Yelp confirmed to me that it didn't remove the post for a terms-of-service violation), perhaps in a panic after learning about Brompton's action.  So despite its court loss, Brompton effectively scuttled the critical Yelp review.  While we might lament the plaintiff's inability to sue over online statements due to anonymity, this case--along with many others--reminds us that plaintiffs often achieve their goals irrespective of the judicial outcome.
[Photo Credit: Closeup of a common cold sore virus herpes // ShutterStock]
Posted by Eric at 08:36 AM | Content Regulation , Derivative Liability , Evidence/Discovery , Privacy/Security | TrackBack
February 24, 2013
Before Graduated Response, There Was BSA's "Define the Line" Program. What Happened to It? (Guest Blog Post)
By Guest Blogger Sruli Yellin
[Eric's introduction: with the imminent launch of the six strikes/graduated response program from the deceptively named Center for Copyright Information, I thought it might be worthwhile revisiting a prior effort by rightsowners to coopt Internet access providers to do their dirty work. My RA Sruli Yellin discusses:]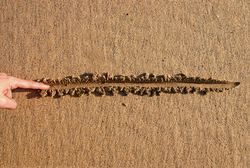 On October 28, 2004, the Business Software Alliance ("BSA") launched its "Define the Line" ("DTL") program. According to the press release (which you can find here), the program was designed to educate college students about the evils of pirating software. At the time DTL was launched, only 32% of students reported paying for their software according to a BSA/IPSOS study. BSA/IPSOS has not released an updated study.
Prof. Goldman previously covered the DTL campaign here and here.
So what happened to DTL?
The first of two universities to sign up for DTL was Marquette University. It took seven months for Marquette to sign up, and another month and half for the second school, Dickinson College, to join the ranks. As part of the initiative, the schools agreed to spread the word and distribute anti-piracy materials provided by BSA. The DTL program descriptions were incomplete and garbled, but unlike graduated response, there was never any explicit reference to downgrading or cutting off student Internet use for repeat violations.
Why would universities sign up for a BSA program? The bottom line, of course. According to Prof. Goldman, Marquette received $30M in software from a software company called USG for signing up. (The article he cites, like everything else BSA-related, is no longer online). In the BSA's ideal world, it seems that every university in the nation would have signed up. But at $30M a pop, there was no chance of financially realizing that dream, nor would the benefits to BSA have outweighed the considerable cost.
As one might expect, a PR campaign with the goal of getting college students to spend money on anything aside from alcohol is doomed before it even starts. Schools involve government authorities in intra-campus issues only when absolutely necessary since all such incidents need to be reported in school statistics. If the IP policing is done in-house – through discipline boards and public safety officers – no stats need to be kept. So, when it came to illegal file-sharing, savvy students knew that private colleges would not want to throw their tuition-paying students to the wolves. At most, students might have to plead with campus IT to get their service back or, worse yet, have their parents make an irate phone call.
DTL was a complete failure as an initiative to educate college students. After the second college signed up, I couldn't find any more information about the program, and it appears the program gradually withered away. So what lessons does DTL provide with respect to the upcoming graduated response system?
First, it takes a long time to get institutions to implement a rightsowner-instituted anti-piracy campaign. While it took 7 months to get Marquette to sign up, it has been over 18 months since the major Internet access providers announced they would be implementing the graduated response system.
Second, what's in it for the major telecom companies? Why would they risk alienating their paying customers, and why are they taking such overgenerous positions like exposing users with open wi-fi signals to sanctions? Like with DTL, I imagine the answer is in the bottom line.
There simply has to be a cash/cash equivalent component to the equation. Content owners are likely shouldering much of the cost of rolling out graduated response. In the UK, for instance, content owners have committed to shouldering 75% of the costs of implementing graduated response. Further, perhaps content owners are actually paying the telecom companies off. Though it's unlikely that content owners could offer enough money to billion-dollar companies that they would risk alienating their users, with companies like Netflix and RedBox changing the landscape of content consumption, one cannot help but think that content owners have promised to sweeten the pot with deals designed to enable the telecom companies to compete. Whether they can buy their way to success this time remains to be seen.
[Photo Credit: Drawing a line in the sand // ShutterStock]
Posted by Eric at 12:05 PM | Copyright , Derivative Liability , Internet History | TrackBack
February 20, 2013
Telephone Consumer Protection Act Case Update – February 2013 Edition
[Post by Venkat Balasubramani]
Birchmeier v. Econ. Strategy Group, 12 C 4069 (N.D. Ill. Dec. 28, 2012): This was a putative class action filed against Economic Strategy Group and Caribbean Cruise Line. Plaintiff alleges that defendants made calls to their cell phones under the auspices of conducting political polls, but in reality wanted to sell cruises.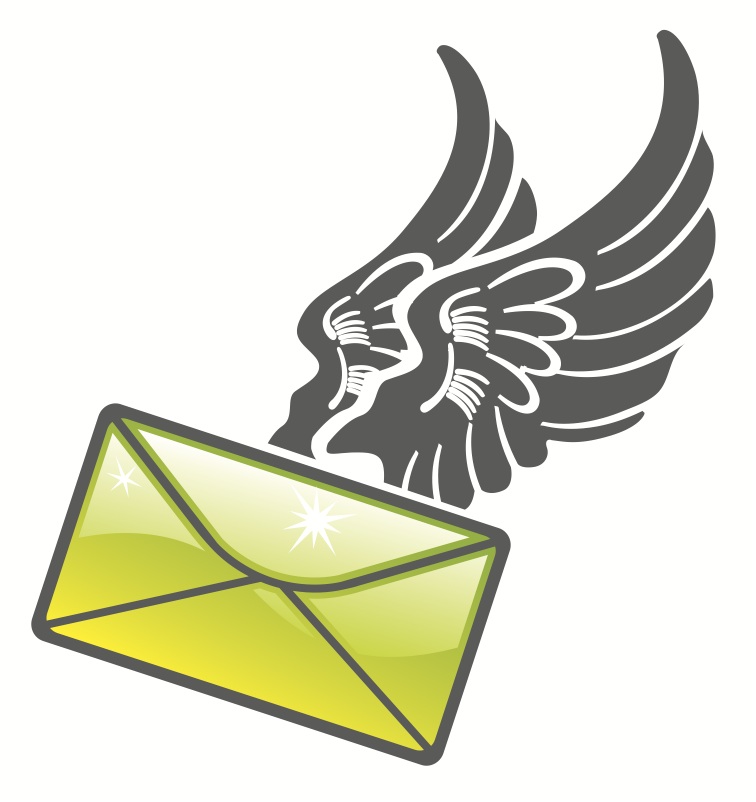 The court denies defendants' motion to dismiss on Rule 8 grounds, saying that plaintiff does not need to specify which defendants engaged in what activity. More importantly, the court rejects the argument that only the person who placed the call is liable under the TCPA. Finally, the court rejects as a "non starter" defendants' argument that the fact that the call allegedly involved a political survey fits it within the FCC exemption for political surveys. In any event, the court says that the FCC exemption covers calls made with artificial or pre-recorded voices but does not involve calls made with autodialers.
Gragg v. Orange Cab Co., C12-0576RS (W.D. Wash. Jan. 17, 2013): This was another putative class action where plaintiff alleged that defendants sent a text message offering a free taxi booking app. The text attached to the complaint read as follows:
Taxi #850 dispatched @ 05:20. Smart phone? Book our cabs with Taxi Magic - #1 FREE taxi booking app http://cabs.io/29e1b7d
In order to trigger liability, the call must be placed with equipment that "has the capacity to store or produce numbers using a random or sequential number generator." The court says that the message appears personal in question and does not appear to be sent "by means of an ATDS." The court dismisses the claim but grants leave to amend. The court says that plaintiff can allege supporting facts that the message was not a personalized message but was a mass marketing text.
The court also looks at whether the message violates Washington's email statute. While another judge in the same district had recently held (Hickey v. Voxernet) that a message that offers a free download was not "commercial" for purposes of the Washington statute, since the date of this decision, the Ninth Circuit issued its opinion in Chesbro v. BestBuy. Chesbro took an expansive view of what is a "commercial" message for the TCPA (and the Washington statute dealing with autodialers). The court follows suit and finds that the message in question was commercial for purposes of Washington's email law. While the app was free, "the only purpose of the offer was to promote or encourage the use of defendants' taxi services."
Lee v. Stonebridge Life Insurance Co., C 11-0043 RS (N.D. Cal. Feb. 13, 2013) [pdf]: This was another putative class action—the court finds grants the motion for class certification. Plaintiff received the following text that she alleges violated the TCPA and was a lead generation mechanism for Trifecta, the marketing company defendant:
Thanks 4 visiting our website please call 877-711-5429 to claim your $100 walmart gift card voucher! Reply stop 2 unsub.
As alleged by plaintiffs, Stonebridge and Trifecta had a marketing arrangement. Trifecta's job under this arrangement was to generate leads for Stonebridge, but it contracted the job of actually sending out text messages to third parties. Consumers who received the messages and responded were connected to a Trifecta call center and pitched products from either Stonebridge or third parties. If they expressed interest in a Stonebridge product, their number was then passed on to Stonebridge.
The court says that the dispute is amenable to class-wide resolution. The fact that Stonebridge didn't actually send the messages is not a defense that requires an individualized determination (in the process,the court says this is unlikely to be a viable defense for either). The court passes on a related argument that the messages may not have been sent "on behalf" of Stonebridge exclusively.
[See also: "Federal Court Certifies 60,000-Member Class in "Wireless Spam" TCPA Litigation against Insurance Company, for Actions of Its Marketing Vendors."]
__
None of these cases alone are blockbusters, but it's interesting to see the text spam litigation juggernaut continue on. Three points from the cases:
- making a call with an autodialer is a low standard (the Orange Cab case, notwithstanding, Satterfield set an incredibly low bar for pleading standards);
- outsourcing text marketing is a recipe for disaster (the fact that the particular defendant did not send the messages in question is not likely to be a viable defense);
- fitting within an exception is not easy, and courts have taken a broad view of what is commercial.
Overall, it probably bears repeating that text-based marketing is a high risk endeavor.
Related posts:
Courts Allows Text Spam Class Action Against Voxer, a Cell Phone Walkie-Talkie App -- Hickey v. Voxernet
9th Circuit Zings Best Buy Over Robocalls – Chesbro v. Best Buy
Confirmatory Opt-out Text Message Not Actionable Under the TCPA -- Ryabyshchuck v. Citibank
Group Text Services Grapple with TCPA Class Actions
Ninth Circuit Revives TCPA Claim--Satterfield v. Simon & Schuster
Cellphone Spam Violates TCPA--Joffe v. Acacia Mortgage
Text Spam Lawsuit Against Citibank Moves Forward Despite Vague Allegations of Consent -- Ryabyshchuk v. Citibank
Court Rejects Constitutional Challenge to TCPA Based on Vagueness in "Prior Express Consent" Exception -- Kramer v. Autobytel, Inc.
Another Court Finds that TCPA Applies to Text Messages -- Lozano v. Twentieth Century Fox Film Corp.
Court Finds that SMS Spam Messages are Subject to the TCPA and Rejects First Amendment Defense -- Abbas v. Selling Source, LLC
Confirmatory Opt-Out Text Message Doesn't Violate TCPA – Ibey v. Taco Bell
Franchisor Isn't Liable Under the TCPA for Franchisees' Text Message Campaign – Thomas v. Taco Bell
Court: Customer Consents to Receive Texts by Providing Phone Number to Pharmacy – Pinkard v. Wal-Mart Stores, Inc.
[image credit: Shutterstock/Anton Novik "Glossy Winged Mail Envelope"]
Posted by Venkat at 12:43 PM | Content Regulation , Marketing , Spam
February 19, 2013
With Its Australian Court Victory, Google Moves Closer to Legitimizing Keyword Advertising Globally (Forbes Cross-Post)
By Eric Goldman
Google's ($GOOG) keyword advertising program, AdWords,  has been subject to constant legal challenges for the past decade.  After an initial period of legal uncertainty, AdWords' legal fortunes recently have brightened in the United States and Europe.  Earlier this month, AdWords notched another strong win in court, this time in Australia.  Considering these developments as a whole, Google has effectively gotten a clean legal bill of health for its AdWords service around the globe.  Google's impressive accomplishment also provides a useful cautionary tale about overregulating technological innovations.
Google's Australia Win
Six years ago, the Australian Competition & Consumer Commission (ACCC) sued Google for false advertising.  The ACCC complained that AdWords advertisers bought keyword advertising on competitors' trademarks and displayed those trademarks in their ad copy, which alleged confused consumers.  The ACCC sought to hold Google responsible for publishing these allegedly deceptive ads.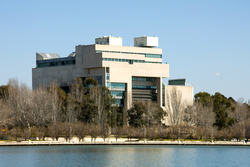 The High Court of Australia rejected the ACCC's arguments and ruled in favor of Google.  The court says:
The technology which lies behind the display of a sponsored link merely assembles information provided by others for the purpose of displaying advertisements directed to users of the Google search engine in their capacity as consumers of products and services.  In this sense, Google is not relevantly different from other intermediaries, such as newspaper publishers (whether in print or online) or broadcasters (whether radio, television or online), who publish, display or broadcast the advertisements of others....To the extent that it displays sponsored links, the Google search engine is only a means of communication between advertisers and consumers.
There are two non-standard aspects of this ruling.  First, the plaintiff was a government agency suing for false advertising, not the more typical situation of an unhappy trademark owner suing for trademark infringement.  Second, the High Court interpreted a specific Australian statute regarding secondary liability.  Still, despite these quirks, I think the ruling has broader implications.  In the allocation of legal responsibility between Google and its advertisers, the High Court treats the advertisers as the legally significant decision-makers and treats Google as a tool for advertisers, i.e., a technology platform that advertisers use to publish their own ads.  Once a court embraces that division of responsibility, the case resolution is obvious.
Global Acceptance of AdWords
Google's emphatic Australian complements recent developments in Europe and the United States.  In the European Union, Google won a strategic victory at the European Court of Justice in 2010 based on the same paradigm adopted by the Australian High Court, i.e., AdWords is a tool, and the advertisers bear responsibility for how they use it.  Although the ECJ opinion didn't completely resolve all of the open issues, the ruling has effectively ended European AdWords-related trademark litigation against Google.
In the United States, trademark owners have sued Google for AdWords many times (over 2 dozen times by my count).  While Google has occasionally gotten dismissals in court, Google hasn't yet set broad precedent like the ECJ ruling.  At the same time, despite Google's occasional preliminary losses against trademark owners, no trademark owner has won a final court judgment against Google.  Google recently settled the Rosetta Stone lawsuit, which ended the last major legal challenge against AdWords  in the United States.  Only a couple of minor pending lawsuits are remaining to mop up.  In other words, after the Rosetta Stone settlement, Google tacitly secured the legality of AdWords under U.S. trademark law.
The Development of Cyberlaw
"Cyberspace exceptionalism" is the approach of regulating the Internet differently than other media.  In some cases, the Internet actually has bona fide technological differences that support different regulatory treatment; but more often, the differences between the Internet and other media are exaggerated or imagined.
With respect to keyword advertising, in 2009 I wrote:
Keyword triggering seems especially susceptible to cyberspace exceptionalism. After all, the triggering process is unfamiliar and poorly understood, which naturally leads to suspicion. Over time, consumers and judges will better understand keyword triggering technologies...
I think we've arrived at this destination.  After a decade of legal battles, Google's campaign to legitimize AdWords--now nearly complete--has been a complete success.
How did Google triumph over the initial impulses to regulate keyword advertising?  I'll point to three factors:
1) Efficacy.  Keyword advertising has numerous advantages over other advertising options.  It provides good ad targeting to advertisers, consumers often find keyword ads relevant to their interests, and (as I explain here) cost-per-click (CPC) keyword advertising nicely shares the risks of ad performance between advertisers and publishers.  So one reason for the eventual acceptance of keyword advertising is that it is a better option than the advertising alternatives.
2) Venerability.  Over the course of years, consumers--and judges--increasingly have had first-hand positive experiences with keyword advertising.  Keyword advertising has evolved from an Internet novelty into an integral part of our daily lives.
3) Money.  AdWords achieved venerability only because Google had the financial resources and fortitude to fight--and defeat--numerous and expensive legal battles across the globe.
To me, AdWords' evolution provides a good cautionary tale for regulators and judges dealing with emerging technologies.  We should not overrespond to any initial negative emotional reactions to new technology.  Instead, we should regulate emerging technologies (if at all) anticipating that consumer perceptions--and the technology itself--will evolve and improve over time.
In particular, regulators and judges should recognize that AdWords' venerability is an exceptional story, not the norm.  Many other innovators and entrepreneurs won't have Google's financial staying power, meaning those innovations are vulnerable to being permanently damaged or killed by unchecked regulatory impulses before the innovation takes root.
Case Citation:  Google Inc v. Australian Competition and Consumer Commission, [2013] HCA 1, S175/2012 (High Court of Australia Feb. 6, 2013).  The case appeal page.  Blog post on the intermediate court ruling.
[Photo credit: The Australian High Court building // ShutterStock]
Posted by Eric at 09:32 AM | Derivative Liability , Internet History , Marketing , Search Engines , Trademark | TrackBack
February 18, 2013
Facebook Posts and Twitter Invites Don't Violate Non-Solicitation Clause -- Pre-Paid Legal v. Cahill
[Post by Venkat Balasubramani with a comment from Eric]
Pre-Paid Legal Services v. Cahill, Civ-12-346-JHP (E.D. Ok. Jan. 22, 2013)
Cahill was an associate of Pre-Paid Legal Services, described by the court as a multi-level marketing company. Cahill joined and worked his way up, eventually gaining status as a Regional Manager. He executed a variety of agreements during his time with the organization.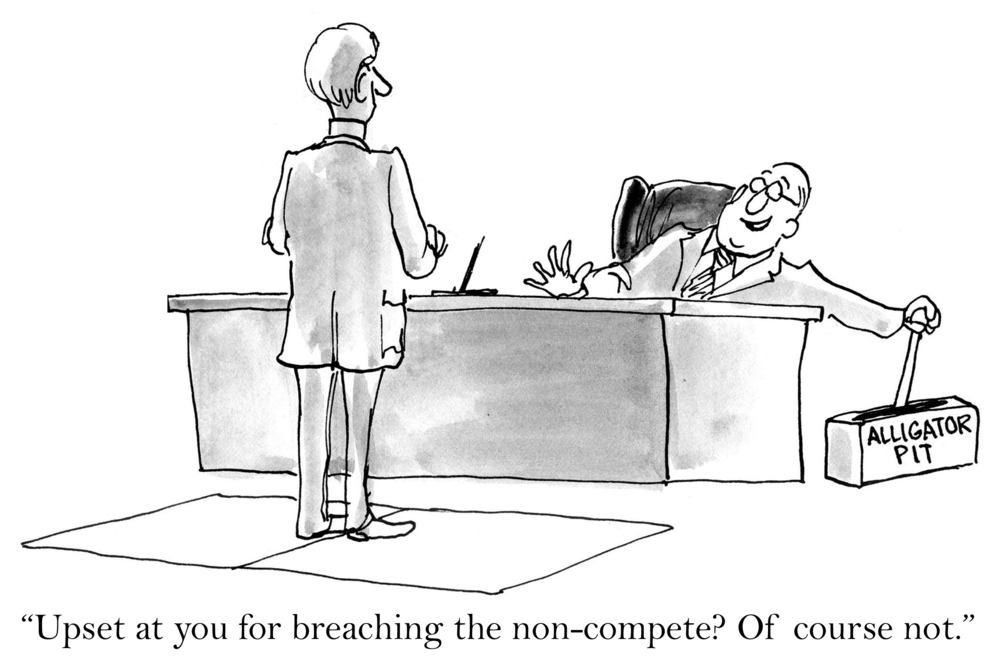 The agreements contained restrictions on his use of confidential information, as well as a non-solicitation clause:
The Regional Manager shall not . . . directly or indirectly solicit, entice, persuade or induce any individual who presently is, or at any time during such period shall be, an employee, sales associate or member of the company . . . to terminate or refrain from renewing or extending his or her employment, association or membership with the Company . . . or to become employed by or enter into a contractual relationship with Regional Manager or any business with which Regional Manager is affiliated.
Prior to leaving and joining Nerium, another multi-level marketing company that sold skin care products, Cahill called a meeting of "Elite Leaders" (high performing associates of his) and let them know he was leaving. Although he did not mention by name the name of the new company, he mentioned that anyone who was interested should email him.
After the meeting, he left. There was no allegation at this time that Cahill had access to any confidential associate or account information, but he did post information about his new company on several semi-private Pre-Paid Legal Facebook pages (pages Cahill had created to mentor his associates at Pre-Paid Legal). He did not post further to these pages, but he had been posting information about Nerium on his personal Facebook page.
Trade secrets claim: As to Pre-Paid Legal's trade secret claim, Cahill argued that he didn't possess any trade secret information. Pre-Paid Legal made available to its supervisors various tools to analyze and track the progress of their associates, but Cahill declared unequivocally that after his departure from Pre-Paid Legal he did not have access to any of these tools. The meeting where he announced his intent to leave had occurred in the past, and the court says that it's reluctant to issue an injunction where there is no evidence of ongoing conduct.
Non-solicitation argument: The court in a footnote rejects Pre-Paid Legal's argument that Cahill's invitations to Pre-Paid Legal associates to join Twitter somehow violate the non-solicitation clause. The invitations were merely to join Twitter and at most, follow Cahill's Twitter feed which did not contain information about either Pre-Paid Legal or Nerium.
The court also rejects Pre-Paid Legal's argument that Cahill's post on his Facebook page violated the non-solicitation clause. The court discusses two cases where courts rejected non-solicitation arguments based on online posts (Enhanced Network Solutions v. Hypersonic Technologies and Invidia v. DiFonzo) and says that Cahill's posts in this case were even less explicit than the posts in Hypersonic and DiFonzo. Cahill touted the benefits of Nerium, and he happened to be Facebook friends with people who were still associates at his former company. But it does not follow that his Facebook posts are solicitations. The court also adds that there is no evidence that anyone actually left Pre-Paid Legal as a result of Cahill's posts or that Cahill was trying to target any associates by posting "directly on their walls or through private messaging."
__
Employers understandably want to restrict the post-employment activities of their employees and prevent ex-employees from targeting customers and current employees. Although there have only been a few decisions in this arena, courts do not appear willing to restrict social interactions between ex-employees and customers or current employees. And this makes sense. Employers can probably restrict some additional activity around the edges (e.g., posting opportunities that are targeted at customers or employees) but this would probably require very precise contractual language. This would still not result in restricting informal interactions and networking between ex and current employees and customers.
Interestingly, Pre-Paid Legal did not raise the argument that the identities of the associates were trade secret information. (This was the argument relied on the Beatport case (which is surprisingly still ongoing), but it was a stretch.)
__
Eric's Comment: This case is a microcosm of the shifting balance of power between employers and professional employees. Any employee can develop their own brand and audience in ways that eclipse the brand/audience of their employees. Interest in Cahill's work and words extended beyond his relationship with his prior employer, so naturally his audience kept following him. As employers continue to invest in employees to help them aggregate audiences, only to recognize the portability of those audiences, it seems inevitable that employers will take ever-more-desperate efforts to prevent employee portability. It's nice to see the courts rejecting these attempts. At the same time, anyone signing non-compete and non-solicitation clauses would be well-served to contemplate how those contract provisions might consider the potential for unwanted restrictions on audience development and management post-termination.
Related posts:
MySpace Profile and Friends List May Be Trade Secrets (?)--Christou v. Beatport
Engaging Facebook Friends Doesn't Violate Non-Solicitation Clause--Invidia v. DiFonzo
Job Posting to LinkedIn Group Doesn't Violate Non-Solicitation Clause -- Enhanced Network Solutions v. Hypersonic Technologies
Availability of Client Data on LinkedIn, Facebook, and Google Sinks Trade Secrets Claim -- Sasqua Group v. Courtney
Posts about social media ownership in general:
"Social Media and Trademark Law" Talk Notes
Court Denies Kravitz's Motion to Dismiss PhoneDog's Amended Claims -- PhoneDog v. Kravitz
An Update on PhoneDog v. Kravitz, the Employee Twitter Account Case
Another Set of Parties Duel Over Social Media Contacts -- Eagle v. Sawabeh
Employee's Claims Against Employer for Unauthorized Use of Social Media Accounts Move Forward--Maremont v. SF Design oup
Courts Says Employer's Lawsuit Against Ex-Employee Over Retention and Use of Twitter Account can Proceed--PhoneDog v. Kravitz
Ex-Employee Converted Social Media/Website Passwords by Keeping Them From Her Employer--Ardis Health v. Nankivell
Court Declines to Dismiss or Transfer Lawsuit Over @OMGFacts Twitter Account -- Deck v. Spartz, Inc.
Employee's Twitter and Facebook Impersonation Claims Against Employer Move Forward -- Maremont v. Fredman Design Group
[image credit: Shutterstock / cartoonresources - "upset at you for breaching the non-compete, of course not"]
Posted by Venkat at 09:53 AM | Licensing/Contracts , Trade Secrets
Another Google AdWords Advertiser Avoids Trademark Liability--Whipple v. Brigman
By Eric Goldman
Whipple v. Brigman, 2013 WL 566817 (W.D. N.C. Feb. 13, 2013)
I've repeatedly said that trademark lawsuits over Google AdWords advertising rarely make financial sense. This case would clearly support that proposition, except both parties proceeded pro se. Instead, the lawsuit was just a big waste of time and judicial resources.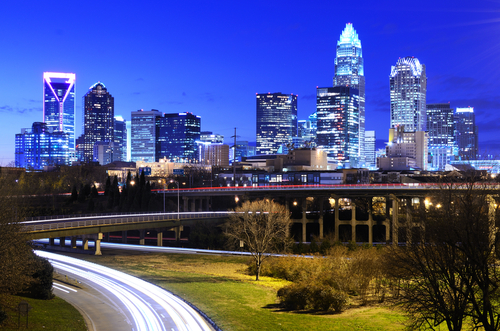 The plaintiff runs a tour service in Charlotte, NC called "Queen City Tours of Charlotte," and it has a registered trademark in "Queen City Tours" (registration #3536057). In researching this post, I learned that "Queen City" is Charlotte's nickname. I'd be curious to see the plaintiff's evidence of secondary meaning for such a highly descriptive name. It's the equivalent of "Big Apple Tour" for Manhattan.
The defendant runs a tour service called "C-Charlotte Tours." The defendant bought AdWords on, and used the metatags, "queen city," "tours of charlotte nc," "Charlotte NC tour," "tour of charlotte," "Charlotte NC sightseeing," "Queen Charlotte Tours," and "nascar shuttle." The plaintiff took the position that the defendant's combination of the following phrases collectively added up to trademark infringement: "tour," "queen city," "nascar shuttle," and "Charlotte NC tour."
The court responds poorly to the plaintiff's arguments, saying that the plaintiff overclaims its trademark ownership (1) by asserting rights in the NASCAR mark and (2) because the plaintiff doesn't have any trademark rights in the words "tour" and "queen city." Indeed, the phrases "tour" and "Charlotte NC tours" are generic. Because the plaintiff was pro se, the court rejected Rule 11 sanctions, but the court admonishes the plaintiff "to refrain from filing any further pleadings claiming ownership over generic terms or terms held by third parties."
No big insights here; or at least, nothing we haven't seen before: The owner of a weak trademark overreached. A pro-competitive AdWords campaign survived another legal challenge. Lawsuits over keyword advertising are, at best ill-advised and are often a financial waste.
One last twist: we've seen other aggressive trademark lawsuits in the tour industry. See, e.g., San Francisco Comprehensive Tours, LLC v. Groupon and Boston Duck Tours LP v. Super Duck Tours LLC. Tough business.
Some related posts:
* With Its Australian Court Victory, Google Moves Closer to Legitimizing Keyword Advertising Globally
* Yet Another Ruling That Competitive Keyword Ad Lawsuits Are Stupid–Louisiana Pacific v. James Hardie
* Another Google AdWords Advertiser Defeats Trademark Infringement Lawsuit
* With Rosetta Stone Settlement, Google Gets Closer to Legitimizing Billions of AdWords Revenue
* Google Defeats Trademark Challenge to Its AdWords Service
* Newly Released Consumer Survey Indicates that Legal Concerns About Competitive Keyword Advertising Are Overblown
[Photo credit: Downtown Charlotte, North Carolina, USA skyline // ShutterStock]
Posted by Eric at 07:24 AM | Marketing , Search Engines , Trademark | TrackBack
February 16, 2013
"Heisman Pose" Photographer Sues for Copyright Infringement - Masck v. Sports Illustrated, et al.
By Jake McGowan [writings][LinkedIn]
Masck v. Sports Illustrated, et al., 2:13-cv-10226-GAD-DRG (E.D. Mich. complaint filed Jan. 18, 2013)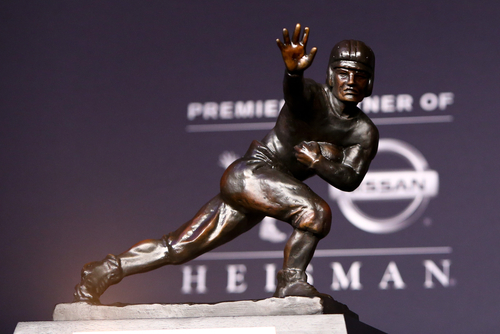 On his journey to winning the Heisman Trophy for the 1991 season, University of Michigan's Desmond Howard returned a punt 93 yards for a touchdown and famously celebrated by recreating the stance of the trophy itself. See the photo in question, and the plaintiff's attempts to merchandise it, at his "store." (Check out the number of times the site stuffs the phrase "Desmond Howard"--I could see why this might raise some issues of its own).
In a wordy 67-page complaint that goes into overtime, the man behind the lens for the famous "Heisman Pose" photograph is now taking a group of defendants to court for allegedly copying and reproducing the work in various ways.
Brian Masck's Claims Against the Plethora of Defendants
Brian Masck is suing Sports Illustrated, Nissan, Getty Images, Champions Press, Photo File, Inc., Fathead, Wal-Mart, Amazon.com, and Desmond Howard himself.
According to Masck, the defendants violated his copyright in the following ways:
(1) Sports Illustrated and Nissan teamed to run Nissan advertisements using the photograph in three separate magazine issues;
(2) Desmond Howard published the photo on his website;
(3) Getty Images published the photo on its website and sold unauthorized licenses;
(4) Champions Press published the photo without permission in Desmond Howard's biography, I Wore 21;
(5) Photo File and Fathead sold unauthorized copies; and
(6) Amazon and Wal-Mart allowed merchants to sell copies of the work online.
Against everyone except Amazon and Wal-mart, Masck also included unfair competition claims under Lanham Act §1125 and Michigan state law.
The Strength of Masck's Copyright Claims
Masck's photo clearly satisfies the requirements for copyright protection. Because he took the photo as a freelancer, there does not seem to be any ownership issues.
But the fact that several photographers captured similar shots of Howard striking the Heisman pose raises a few questions about the scope of Masck's protection. First of all, the other photographers' shots demonstrate that the trophy itself underlies everything--if Masck were claiming protection for the idea of the Heisman photo, he would be on the wrong side of the idea-expression dichotomy and in a weak position to sue. But the main thrust of the complaint is that Masck's specific expression is special:
Jeff Shrier also caught the pose with his camera, but from an angle that did not get the full facial expression, cut off one of Howard's feet, and simply does not have the same energy and style. Similarly, Chris Covatta's picture from Howard's opposite side cuts off the outstretched hand, shows almost none of the face, and does not really give that same sense of a famous pose being struck. Brian had by far the best shot – really the only shot[.]
With several other photographers capturing the same moment, there is also the practical issue of proving that these defendants infringed on his work rather than someone else's. Observing the photographs in the complaint, Masck's does seem distinguishable from the rest for the reasons mentioned above. But Masck took further steps to prove that certain defendants (including Howard himself) were copying from his expression specifically:
In 2011, Brian Masck had altered the Heisman Pose photograph ever so slightly, so he could track unauthorized use of his photograph. He added two tells to the photograph. First, he removed the branding from the glove on Desmond Howard's right hand. Second, he extended the lettering on the football. These small alterations do not appear to the untrained eye, but assist Brian Masck in tracking infringing uses of his photograph.
All in all, Masck's photo is likely protected but only as to his exact expression. The question becomes how much money he can demand realistically.
Masck Failed to Register the Photograph Until 2011
Masck's delayed registration of the photograph has cost him the ability to demand statutory damages. Under § 412, statutory damages are only available if the author registers the work with the Copyright Office prior to infringement, or within three months after publication. Masck registered the photograph in August 2011, which makes him almost two decades late.
According to Masck, the sluggish effort to register the work came from bad legal advice:
His counsel at that time advised him that, because Sports Illustrated had published the photograph and correctly credited it to him in the accompanying byline, his photograph would be fully protected by copyright law . . . Consequently, Brian did not register his Desmond Howard Heisman Pose photograph with the Copyright Office at that time.
Normally, the absence of statutory damages would make this a low-dollar-value dispute. However, Masck can still ask for actual damages and the infringer's profits, and those numbers could be meaningful with a high-value photo like this one. Then again, because actual damages and profits would be time-consuming and difficult to prove, I would not be surprised if the parties settled.
Masck's Lanham Act Claims
In addition to the copyright claims, Masck also brings unfair competition claims alleging that the defendants caused confusion as to the origin of the Heisman Pose photo. The problem with these claims is that they are effectively trying to emulate copyright protection by stretching the language of the Lanham Act.
In Dastar v. Twentieth Century Fox, the Supreme Court struck down such an attempt:
[The phrase "origin of goods"] refers to the producer of the tangible goods that are offered for sale, and not to the author of any idea, concept, or communication embodied in those goods . . . To hold otherwise would be akin to finding that § 43(a) created a species of perpetual patent and copyright, which Congress may not do.
The Court stressed that the "creative talent" embodied in the work was not left without any protection--if it had qualified, it could still have been protected by copyright. This same reasoning should also apply to Masck's work, because his claims are based on the defendants copying his photograph, not passing off his physical copies of the photograph as their own.
The Unintentionally Hilarious Tone of the Complaint
I don't mean to downplay or ridicule Masck's attempt to fight for the fruits of his labor, but there were several points in the complaint where I just had to laugh. Some passages sounded like they belonged in a memoir:
"In that pre-digital era, he enjoyed the physical act of producing a photograph. He liked to set up the trays and chemicals, watch the image appear, adjust the exposure with his hands, and try different kinds of emulsions and papers to produce different effects."



"[Brian] saw a story that needed to be told, and he told it in his way, with his camera. He realized then that he was a photojournalist."
. . . passages had plainly unnecessary background information:
When he headed to college at the University of Michigan in 1980, he started his studies in the art school . . . But after he got involved with the Michigan Daily (the student newspaper on campus) and the Michiganensian (the yearbook), Brian began to lean toward photojournalism.
. . . some passages seem like they're trying to take subtle jabs at the other photographers on the field:
"'We said that big plays are going to tell the story of this game'" . . . The two photographers saw the potential for Howard to break free at some point in the game . . . Little did either of them anticipate that the foresight, perceptive planning and skill of one of them would facilitate the creation of a college football icon, let alone a broader cultural touchstone."
. . . and then there are those sentences which just ask for it:
"Of photography, says Brian today, 'It's just what I do.'"
I could go on, but for now it suffices to say that we will have to wait and see if this goes to trial for actual damages or settles out of court. But if you happen to be looking for a freelance photographer memoir with a flair for the dramatic, the complaint link is at the top. Enjoy.
[Photo Credit: Debby Wong / Shutterstock.com]
Posted by JakeMcGowan at 08:40 AM | Copyright | TrackBack
February 15, 2013
Revisiting the Ninth Circuit's 1979 AMF v. Sleekcraft Case Post-Remand (Guest Blog Post)
By Guest Blogger Sruli Yellin
[Eric's note: like many IP professors, I've taught the 1979 9th Circuit ruling in AMF v. Sleekcraft for years. It's the flagship Ninth Circuit opinion on the likelihood of consumer confusion factors, and it's one of the nation's top 2 cases on that topic. (The Second Circuit's Polaroid case is the other).
The Sleekcraft opinion itself is remarkably nuanced. Most multi-factor analyses engage in what Barton Beebe calls "factor stampeding," where the judge manipulates his/her analysis of the factors so they all support the eventual winner. In contrast, the Sleekcraft opinion exhibits a degree of care and balance we rarely see in multi-factor analyses.
Especially remarkable is the opinion's denouement:
we conclude that a limited mandatory injunction is warranted. Upon remand the district court should consider the above interests in structuring appropriate relief. At minimum, the logo should appear in all advertisements, signs, and promotional materials prepared either by appellee or by his retail dealers, and on all appellee's business forms except those intended for strictly internal use. A specific disclaimer of any association with AMF or the Slickcraft line seems unnecessary, nor do we think it necessary to enjoin Nescher from expanding his product line. In its discretion the district judge may allow appellee sufficient time to consume supplies at hand and to add the logo to more permanent assets, such as business signs.
This made me curious--what relief did the district court actually order on remand? My RA Sruli Yellin picks up the story from here:]
AMF v. Sleekcraft, 599 F. 2d 341 (9th Cir. 1979), is famous for the 9th Circuit's articulation of the likelihood of confusion multi-factor test. The test prescribes that a court look to: (1) strength of the mark; (2) proximity of the goods; (3) similarity of the marks; (4) evidence of confusion; (5) marketing channels; (6) types of goods and customer care; (7) intent; and (8) likelihood of expansion. After applying this analysis, the court found that there was a likelihood of confusion between the Slickcraft and Sleekcraft marks and remanded to the District Court for entry of an injunction.
But what happened on remand? Which party ultimately prevailed? Did the parties settle or was an injunction entered? I couldn't find the answer anywhere. So, I decided to reach out to one of the two attorneys listed on the 9th Circuit pleadings, Mr. Robert Lyon, to see if I could find the answer.
Raised in a family of patent lawyers – his father and grandfather were both patent attorneys who started the eponymous firm Lyon & Lyon – Mr. Lyon has been practicing IP law for more than 60 years. The Lyon & Lyon firm represented AMF on a number of trademark cases, and AMF v. Sleekcraft was Mr. Lyons first case.
I couldn't get Sleekcraft's side of the story, but Mr. Lyon had lots of interesting things to say. A little history of AMF as well as the circumstances leading up to the District Court case provides helpful context for the denouement.
(For more on AMF's history, see Wikipedia and this article hosted by Harvard Business School).
AMF
American Machine and Foundry (later AMF), was founded in 1900 by Rufus L. Patterson, inventor of an automated cigarette-making machine. (US Patent 829,288). AMF took off in the 1950s when it began manufacturing pinsetters for bowling alleys. In the 1960s and early 70s, AMF bought numerous sporting equipment companies to leverage their manufacturing abilities, including Roadmaster bicycles, Harley-Davidson motorcycles, Head skis, Voit balls, and, in 1969, Slickcraft boats.
By the end of the 1970s, however, AMFs market dominance – and profits – began to shrink. According to Mr. Lyon, policing of trademarks became a substantial part of AMFs plan to regain market share, and Lyon & Lyon handled a number of those cases.
Enter Sleekcraft – a manufacturer of high-end racing boats, founded in 1968 by Bruce Nescher. In just a few years, Sleekcraft went from the new kid on the block to a serious AMF competitor. Sleekcraft managed to increase its sales about 20-fold, reaching annual sales of $6M by 1975, on par with AMFs average sales of $5.5M per year. If policing trademarks was AMFs primary objective, Sleekcraft probably looked like a ripe target. AMF registered the Slickcraft mark and sued Sleekcraft.
The District Court Case
AMF – a veritable megacorporation – had just two attorneys, one associate and one partner, representing them throughout the entire Sleekcraft case. The two Lyon & Lyon attorneys even handed the appeal to the 9th Circuit! You rarely see that kind of litigation staffing these days. The District Court case was Mr. Lyon's first trial, and he says he tried the entire case on his own. As he remembers it, the partner whose name appears on the pleadings was managing the case only in title, per firm policy forbidding associates from trying cases.
The entire bench trial lasted one day, and Judge Curtis ruled that there was no likelihood of confusion. Mr. Lyon reports that the cards were stacked against him from the beginning. The District Judge, Judge Jesse Curtis, disliked IP cases. Confounding the problem, apparently the Judge and opposing counsel were both boat enthusiasts. To them, the case was clear: No one in their right mind could possibly mistake a Sleekcraft for a Slickcraft.
Here are some images of SleekCrafts and Slickcraft boats. Do you think there is a likelihood of consumer confusion?
Sleekcraft Boats

1977 SleekCraft Rebel

1976 SleekCraft Ambassador

Late 70's/80's SleekCraft Ambassador
Slickcraft Boats

1971 Slickcraft

1975 Slickcraft SS-204

1967 Slickcraft SS-195

1959 Slickcraft
Remand to District Court
After finding a likelihood of confusion, the 9th Circuit remanded the case back to district court for entry of an injunction. Judge Curtis entered an injunction preventing Nescher from using the Sleekcraft logo alone/on its own – it had to be combined with something else, e.g., "Boats by Nescher". Mr. Lyon made a big point about this, saying that the Nescher logo was highly stylized and really different from AMF's, insinuating that no one could possibly mistake the two. If avoiding confusion was the genuine motivation for AMFs suit, then that's a pretty good result. But Nescher had already begun to use the distinctive logo on its boats and in much of its advertising. Perhaps the parties could have reached an amicable result to avoid brand confusion without litigation.
Was this a good outcome for AMF? That depends on its motive. As recounted in the appellate decision with respect to the intent of the parties, the parties were "genuinely interested in avoiding confusion." In fact, the claims for money damages were dropped on appeal. It's hard to believe, however, that the parties were genuinely interested in avoiding confusion when in reality Sleekcraft had increased its sales 20 times over in just five years, reaching sales figures of $6M a year, on par with Slickcraft's $5.5M average annual sales. All in all, I think this was a Pyrrhic victory for AMF.
Here are several exemplars of the pre- and post-injunction logos that I managed to track down so you can decide whether the court got it right for yourself:

Side by side image of Slickcraft and SleekCraft's Pre-Injunction, after voluntary adoption of the "boats by nescher" subscript

Pre-injunction logo with "S C" lettering as it appears on a 1978 model Sleekcraft

Pre-Injunction SleekCraft Logo (this is an Autocad drawing made by an enthusiast who wanted the retro logo on a plaque). This same logo appears on old advertising and boats.

Post-Injunction, stylized SleekCraft logo with "S C" lettering

Post-Injunction SlickCraft logo without "S C" lettering.
What Happened to the SlickCraft Mark?
As mentioned above, AMF started to show signs of instability in the late 1970s. Sales across AMF's subsidiaries dropped sharply for a number of reasons. AMFs problems of the late 1970s continued into the 1980s when Minstar, Inc. acquired it in a hostile takeover. Minstar sold off many of the subsidiaries. In 1985, the Slickcraft mark was expressly abandoned, and AMF reportedly took a tax write off for the loss. Mr. Lyon believes that the injunction is still on the books to this day. [Eric's note: a search in TESS indicates there have been a couple of more recent attempts to resurrect the trademark registration].
Today, AMF is a publicly-held corporation primarily involved in the bowling industry. Though Wikipedia attributes AMFs problems of the 1980s to shaky leadership and dropping sales, something makes me think it had something to do with poor IP strategy.
Posted by Eric at 09:13 AM | Trademark | TrackBack
February 14, 2013
Israeli Court Says Full-Text RSS Feeds Create an Implied Copyright License (Guest Blog Post)
By Guest Blogger Jonathan J. Klinger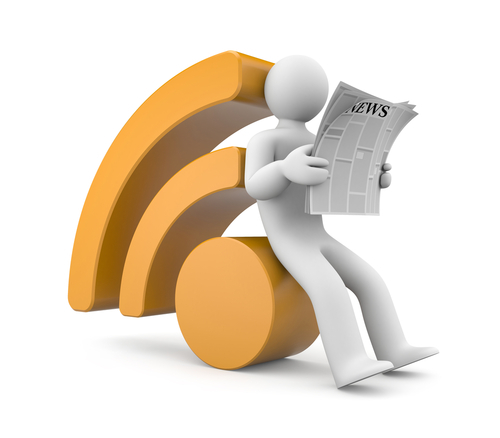 Aggregation of content through RSS feeds has been a big issue every since websites began to use RSS to distribute their content. See, e.g., Prof. Goldman's discussion of the issue in 2005. Still, we haven't had much legal guidance explaining when an aggregator can safely integrate RSS feeds and act as a web-based RSS reader.
Recently, a magistrate court of Petach Tikva in Israel addressed the issue squarely in Apfeldorf v. Yitzhak (C 46636-07-11 Apfeldorf v. Yitzhak, pardon my Hebrew). Tomer Apfledorf is an Israeli Intellectual Property attorney who blogged using Google's Blogger service. Apfeldorf configured the blog's setting to provide an RSS feed in full text (not just excerpts).
Apfeldorf brought copyright infringement claims against Yitzhak and its website for republishing his RSS feed. Yitzhak owns one of Israel's more interesting websites, News First Class (News1),which reports on public corruption, freedom of information and other issues. News1 also is one of the only websites that publish source court documents related to news articles.
News1 also aggregates blogs from Israeli blogosphere, indexes them according to subjects and subject matters, and then links to the blog posts. News1, in the relevant period, indexed Apfeldorf's RSS feed. Because this process was automated, News1 republished Apfeldorf's articles in full because they were gathered from his RSS feed. After Apfeldorf found out, he contacted News1 and asked them to remove the content, compensate him and cease syndication. News1 stopped syndicating his blog and removed its content, but it did not compensate Apfeldorf. Therefore, Apfeldorf sought 200,000 ILS (around $50,000 USD) in statutory damages.
The court made two different and interesting rulings. The first, based on Dr. Yuval Dror's expert testimony, is that RSS facilitates syndication, so by offering the RSS feed and encouraging sharing of blog posts through social media buttons (such as the Facebook share), Apfeldorf waived the right to enforce his intellectual property rights:
The plaintiff testified that he was aware that technically the RSS allows withdrawal of headers and content from the blog, when he did not choose the default of using only headers and allowed headers and full text from the blog. Moreover, the plaintiff installed icons that allowed sharing of content from the blog in social networks and sharing through other sites. By doing so, the plaintiff declared, explicitly, that it means to disseminate the content in the blog, to the possible extent. [...] By installing the RSS protocol there is not waiver of the author on the protections granted by law to his works and you cannot determine that the installation of the RSS by itself means that there is a waiver of protection thereof and a license to copy the works. [...] The plaintiff did not choose a default where the RSS feed shall solely distribute headers, but also the full text, and therefore, the posts were downloaded in full, and this is a statement by the plaintiff about his conduct and wish to distribute his words. Under these circumstances, I rule that examining the plaintiff's conduct under the microscope of current internet practices indicates the conclusion that the plaintiff, by his conduct, waived the protection granted by law"
The court also ruled that even if News1 was infringing, its activity may be fair use; and if the feed is used alongside credit to the original author (and possibly a link), then fair use may be asserted.
This ruling is somewhat logical if you know RSS feeds, and it is consistent with new copyright norms. Raghu Seshadri wrote about the subject (footnotes omitted):
Under copyright law "the creator of the RSS feed retains, automatically, all copyrights in the content in the feed and retains all rights in its republication, use as a derivative work, and so forth." Yet, users are copying these feeds and including them on their own web sites. This has naturally raised an infringement issue with experts arguing for and against finding infringement. In addition, the RSS "community is speaking, to large extent, by creating a norm around syndication and aggregation which is very important." Here the applicable distribution medium architecturally permits other sites to publish RSS feeds. Thus a technology based license would allow such uses unless and until the copyright owner either expressly reserves their rights or revokes such a license.
Raghu Seshadri, Bridging the Digital Divide: How the Implied License Doctrine Could Narrow the Copynorm-Copyright Gap.
Does this ruling mean that the AFP lawsuits against news aggregators may come to an end? Maybe. What is most surely mean is that if you are a website (or the legal counsel of a website) you should begin to think about adding a specific license to the RSS feed (or adding something about it in the website's terms of service), especially if you are offering a full-text feed. In other words, to overcome the "implied license in RSS" presumption, you must take a proactive approach.
[Photo Credit: Person reading RSS news // ShutterStock]
Posted by Eric at 12:47 PM | Copyright , Licensing/Contracts | TrackBack
Facebook Entry and Blog Post May Support Retaliation Claim – Stewart v. CUS Nashville
[Post by Venkat Balasubramani]
Stewart v. CUS Nashville (Coyote Ugly), 3:11-cv-0342 (M.D. Tenn. Feb. 6, 2013)
This is a Fair Labor Standards Act lawsuit brought against Coyote Ugly. Among other things, plaintiffs argued that defendants engaged in an illegal tip-pooling arrangement and also failed to compensate employees for off-the-clock and overtime work.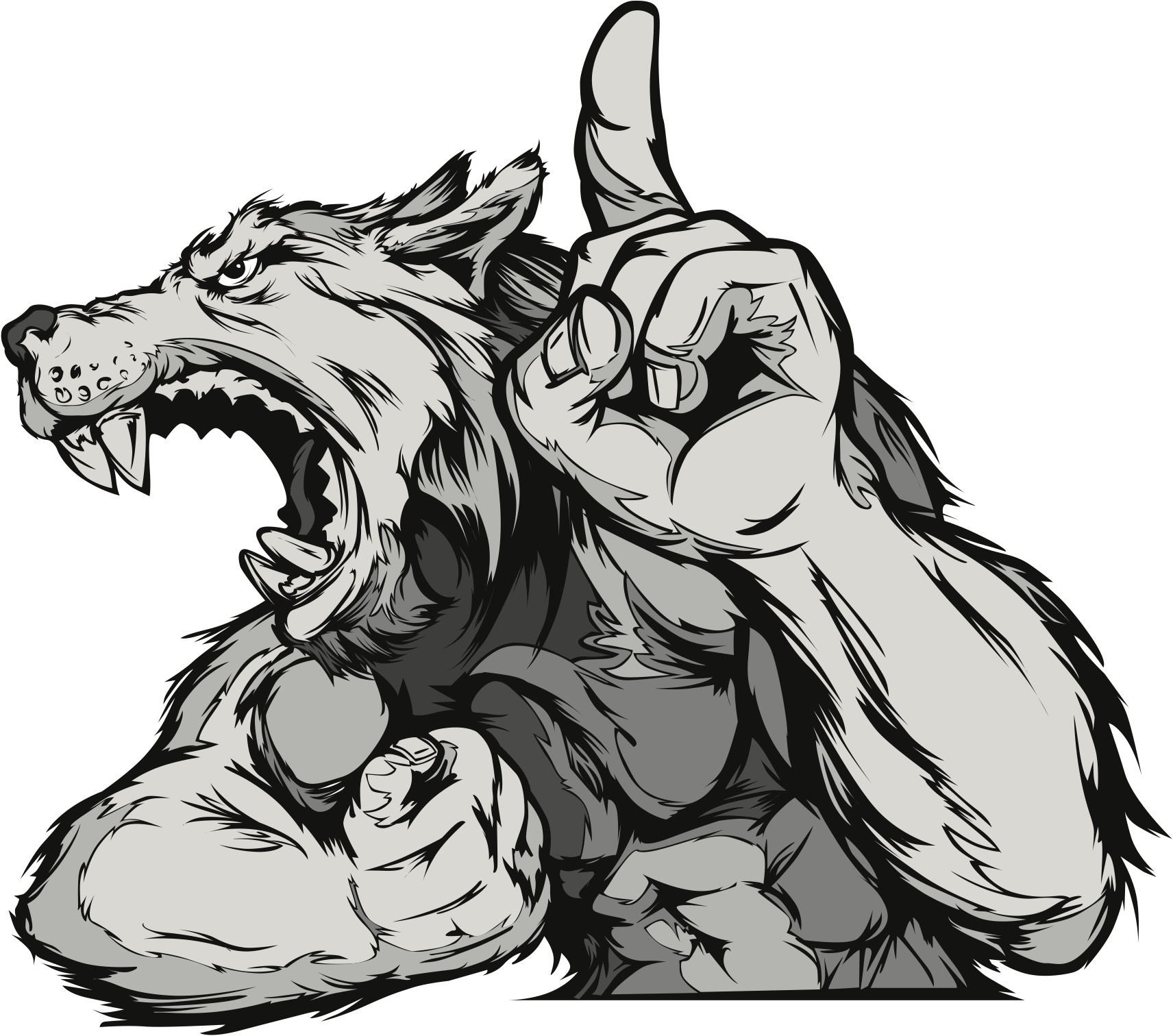 Interestingly, the social media activities of the defendants spawned a retaliation claim. (A separate lawsuit against the same defendant also involved a social media discovery dispute, with a wacky result: "Judge Offers to Facebook 'Friend' Witnesses in Order to Resolve Discovery Dispute -- Barnes v. CUS Nashville.")
The claim was centered around two allegations. First, one of the plaintiffs argued that her participation in the lawsuit prompted the following blog post from Coyote Ugly's founder, Liliana Lovel:
This particular case will end up pissing me off[,] cause it is coming from someone we terminated for theft. I have to believe in my heart that[,] somewhere down the road, bad people end up facing bad circumstances!

I have been reading the basics of Buddhism[,] and am going to a class on Monday. The Buddhist way would be to find beauty in the situation and release anger knowing that peace will come. Obviously, I am still a very new Buddhist[,] cause my thoughts are '[f***k] that [b**ch.]' Let me do my breating exercises and see if nay of my thoughts change. Lol . . . [.]
[Here's a link to the blog.] A separate retaliation claim was prompted by a Facebook post from Mr. Huckaby, Coyote Ugly's Director of Operations. He was at an anniversary party in Oklahoma City and posted the following to his Facebook page . . . while sitting across from Sarah Stone, one of the plaintiffs:
Dear God, please don't let me kill the girl that is suing me . . . that is all . . .
He apparently removed the post the next day and claimed to have no recollection of making it, but Ms. Stone saw it shortly after it was made. (They were Facebook friends, naturally.) As a bonus, following this post, Huckaby made another comment that was perceived as retaliatory. A customer fell down the stairs and threatened to sue. Huckaby apparently yelled out "Why does everyone sue? I'm tired of all these bi***es taking their issues out on our company. They're f***ing idiots." While these comments were not necessarily directed at Ms. Stone, Huckaby allegedly glanced at her while he made them. Stone resigned following this episode.
The court denies Defendants' motion for summary judgment on the retaliation claim. The standard is whether a reasonable employee would have found the action "materially adverse" which includes being dissuaded from bringing or maintaining a claim.
As to Stewart, the court says that she denied engaging in theft and being publicly accused of theft would dissuade her from bringing her FLSA claim. As to Ms. Stone, the court says that a reasonable person in the employee's position would resign when faced with the types of comments made by Mr. Huckaby on his Facebook page. While neither plaintiff is entitled to summary judgment, the court denies defendants' request for summary judgment on both counts.
__
Although I don't track these rulings very carefully, social media posts from employers have not landed them in much trouble (at least as far as reported decisions go). For the most part, it's the employees who author imprudent posts and have the posts come back to haunt them. This is a good reminder that off-hand posts about employees or ongoing disputes can become an issue from the employer standpoint, even if as in this case, they don't reference anyone specifically. Additionally, it's worth noting that the social posts of higher level employees will be imputed to the employer. Here, CUS did not really press the argument that it should not be held liable for Huckaby's Facebook post.
Related posts:
The "I Didn't Understand Facebook's Privacy Settings" Argument Isn't Persuasive to Judges--Sumien v. CareFlite
Accessing an Employee's Facebook Posts by "Shoulder Surfing" a Coworker's Page States Privacy Claim -- Ehling v. Monmouth Ocean Hosp.
Facebook "Likes" Aren't Speech Protected By the First Amendment–Bland v. Roberts>
Facebook Posts Complaining About Supervisor Conduct do Not Support Retaliation Claim – DeBord v. Mercy Health System
Employee Wins Harassment Claim Based in Part on Co-Workers' Offsite Blog Posts
Overreactive Guidance for Social Networking Du Jour -- NLRB Edition
Private Employers and Employee Facebook Gaffes [Revisited] and the prior post Do Employers Really Tread a Minefield When Firing Employees for Facebook Gaffes?
School District Didn't Violate First Amendment for Reassigning Teacher Who Blogged--Richerson v. Beckon
Employee Blogging Risks
Employee Terminated for Facebook Message Fails to State Public Policy Claim -- Barnett v. Aultman
[image credit: Shutterstock/Chromaco - "Cartoon Vector Mascot Image of a Wolf or Coyote Flexing Arms and Holding up Champion Finger"]
Posted by Venkat at 07:30 AM | Content Regulation , Evidence/Discovery
February 13, 2013
Territorial Implications of Antigua's Internet-Based IP Sanctions Against the US (Guest Blog Post)
By Guest Blogger Marketa Trimble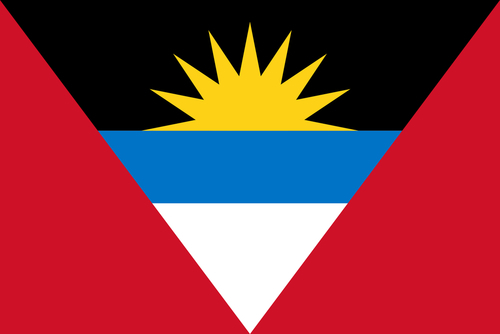 At the end of January 2013, the WTO authorized Antigua to suspend its intellectual property obligations toward the United States in retaliation for the United States' breach of WTO rules. There are at least three reasons why the decision and the potential internet-based implementation of the retaliation are notable.
First, the case shows the inherent danger that exists when IP issues are included in general trade negotiations and trade treaties, such as the WTO negotiations and the TRIPS Agreement (the danger exists alongside the possible benefits that such an inclusion provides in the form of improved enforceability of countries' IP obligations). At a conference on the TRIPS Agreement held in April 2011, I noted that putting IP issues in a "basket" with other trade issues could lead to some IP rights being bargained away for trade advantages, and that IP rights might even become the subject of trade sanctions. At that time, my example of the WTO Antigua – U.S. dispute over online gaming, with the possibility that Antigua could suspend the IP rights of U.S. right holders, was greeted with mild amusement by conference attendees. Indeed, it appeared unlikely that a small island nation would take any retaliatory actions against a trade giant. Regardless of whether Antigua now decides to implement IP-related measures against the United States or not, the mere fact that it can retaliate in the area of IP demonstrates that the inclusion of IP issues in general trade negotiations and trade treaties may have negative consequences.
The second reason the Antigua story is notable is that it exposes the problems that arise when a country attempts to design sanctions on the Internet against another country in such a way that the sanctions will both target intellectual property and remain territorially limited. News reports (e.g., here and here) have mentioned the possibility that Antigua could host websites itself or permit third parties to host websites in its territory that would include copies of the works of U.S. copyright holders, such as music and film studios, and offer those copies for free download to anyone in the world with an internet connection. As one commentator has suggested (here), this form of retaliation would not be territorially limited because downloading from such websites could infringe copyrights in multiple countries, not just in the United States. Therefore, through such websites, Antigua would not be able to implement a sanction that would be perfectly territorially limited (meaning limited to the territory of the United States).
However, it would be possible to view the sanction as limited "personally" – limited to U.S. copyright holders – if the websites offered works of only U.S. copyright owners. Of course, this "personal" limitation might be difficult to implement as well.
It is in fact difficult to identify on a global scale works that are owned solely by "U.S. copyright owners" because the same person or entity that owns a copyright in the United States might not be the same person or entity that owns a copyright to the same work in another country. Countries vary in their rules on copyright ownership and the rules they use to determine what country's law applies to determine copyright ownership. France and Portugal, for example, apply the law of the place of origin of a work, which will typically be the country of the first publication of the work or the country of the author's nationality, if the work has not been published.
In the Internet age, the country of first publication might in fact be contested. For example, the interpretation that U.S. courts seem to lean toward is that making content available on the Internet from anywhere in the world is equivalent to simultaneous first publication in the United States. But the country of first publication is only one of the factors that a U.S. court will consider when looking for the country with the most significant relationship to a work – which is the country whose law is applied to copyright ownership, at least in the Second Circuit.
As a result, the "country with the most significant relationship" rule may lead to a different result than the place of origin rule applied in a French or Portuguese court. Other countries, such as Germany and China, determine copyright ownership based on the law of the country in which the copyright was infringed (the law of the protecting country). The variation in national rules on copyright ownership means that a work may have different copyright owners in different countries. Additionally, copyright owners may choose to part with their rights for some countries or regions and retain them for others.
Though the copyright owner(s) in the United States and in other countries may not be the same person(s) or entity(ies), the Internet-implemented sanctions discussed above will affect all of those owners, regardless of their location. Non-U.S. persons and entities recognized by non-U.S. copyright laws as copyright owners will find their rights infringed under the laws of the countries outside the United States, even though Antigua (in this case) may wish to target only U.S. persons or entities, and the copyrights to the particular works at issue are owned by U.S. persons and entities under U.S. copyright law.
The multiple-owner problem is less likely to arise in cases of works created by or for sophisticated copyright owners, such as large music and film studios, who will take precautions to prevent the problem of multiple international copyright ownership by entering into contractual arrangements that settle copyright ownership issues internationally and by having copyright clearances for their uses of other copyright-protected works researched and completed internationally. Indeed, motion pictures by major studios will often include a copyright notice at the end of the credits with information pertaining to copyright ownership globally. In any event, to prevent potential harm to non-U.S. copyright owners outside the United States, an entity designing an internet-based sanction (such as Antigua) should verify that there is one copyright owner or one set of copyright owners for the entire world who are all U.S. persons and entities, and that any other works (such as music) used in their works (such as in films) have been cleared for copyright purposes internationally as well.
An additional difficulty is that even if U.S. music and film studios are the global copyright owners of a work, infringing their rights outside the United States creates effects outside the United States that are not limited to the U.S. copyright owners and to the United States. There might be non-U.S. licensees outside the United States, including exclusive licensees, who will be harmed by the free distribution of the works on the internet. Countries other than the United States might lose tax revenue because copyright owners and licensees will pay no taxes on royalties that were never collected because of the availability of free downloads.
The Antigua story also deserves attention for a third reason: the problem of evasion of geolocation and filtering measures. One report mentioned that users connecting to Antigua-based websites from the United States will be able to bypass any geolocation and filters that might be implemented by their U.S. service providers if those service providers attempt to block access to the websites. Evasion of geolocation and inducement to evade geolocation may have the legal implications that I analyzed in detail in my recent article. The possibility of large-scale evasion of geolocation by internet users in response to any Antiguan internet-implemented retaliation measures is further impetus for serious consideration of the legal implications of evading geolocation.
[Photo credit: Antigua flag // ShutterStock]
Posted by Eric at 10:17 AM | Copyright | TrackBack
February 12, 2013
Yelp Defeats Legal Challenge to Its User Review Filter (Forbes Cross-Post)
By Eric Goldman
Demetriades v. Yelp, Case No.: BC484055 (Cal. Superior Ct. Jan. 25, 2013).  Some supporting documents:
* Yelp's anti-SLAPP motion to strike
* Demetriades's opposition
* Yelp's reply
Yelp ($YELP) uses an automated review filter to suppress some user reviews of businesses.  The review filter's criteria aren't publicly disclosed, and some businesses feel that legitimate positive reviews from happy customers are unfairly hidden.  One business owner, an operator of three restaurants in Mammoth Lakes, California and a Yelp advertiser, got so frustrated with the review filter that he challenged Yelp's review filter in court.  Recently, the court ruled decisively in favor of Yelp, confirming that Yelp isn't legally liable for filtering users' reviews as it sees fit.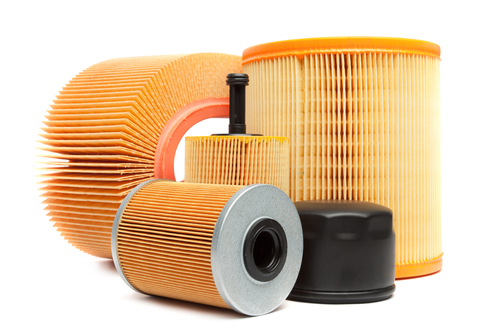 The restaurant owner didn't attack the review filter directly.  Instead, he complained about Yelp's marketing descriptions of its review filter, claiming that Yelp falsely advertises its trustworthiness when it uses characterizations such as "remarkable filtering process" and "most trustworthy."  Yelp responded that the lawsuit was a "SLAPP"--a lawsuit designed to suppress socially beneficial speech--and therefore should be dismissed per California's anti-SLAPP law.  (See this post for more discussion about anti-SLAPP laws).  The court agreed with Yelp, finding that "statements regarding the filtering of reviews on a social media site such as yelp.com are matters of public interest."  The court also concluded that Yelp's laudatory statements about its review filter were "puffery," not factual representations.  Cf. Seaton v. TripAdvisor.  As a result, if the anti-SLAPP dismissal survives a likely appeal, the restaurant owner will have to pay Yelp's legal defense costs.
This ruling complements a similar case, Levitt v. Yelp, which also led to a decisive Yelp win.  In Levitt, the plaintiffs alleged (among other things) that Yelp should be liable for reordering users' reviews.  In 2011, the court dismissed the complaint based on 47 USC 230, the federal law that says websites aren't liable for third party content.  As I wrote then, the Levitt "ruling makes clear that Yelp can manage its database of user reviews however it wants."  The newest ruling supports that conclusion.
In general, this case demonstrates that websites face limited legal exposure for automated content filtering decisions.  As the Levitt case illustrated, content filtering decisions are generally protected by 47 USC 230.  However, courts have been split about whether 47 USC 230 protects the website's marketing statements about its filter (I think Section 230 applies in those situations for reasons I explain in this article).  Here, the restaurant owner didn't challenge the review filter directly--that lawsuit would have almost certainly failed on Section 230 grounds--but his attempted workaround of suing over Yelp's marketing language proved no more availing.  The court's rejection of a lawsuit over marketing language as a "bypass" to Section 230's immunity should be good news to other websites that rely heavily on automated content filtering, including Facebook ($FB) (such as its newsfeed filters and its emerging Graph Search), Google's ($GOOG) search engine (see, e.g., this discussion), and Amazon's ($AMZN) recommendation engine.
Yelp sent me the following statement about the opinion:
Yelp has spent considerable time and effort to develop its review filter––a sophisticated tool intended to show the most reliable user reviews.  The court rightly confirmed that Yelp's discussion of the filter and our industry-leading efforts to combat unreliable reviews are protected speech about a matter of public concern, and noted that this action was spurred in part by negative reviews. There will always be businesses that think it may be easier to blame the messenger rather than respond directly to customer criticism, but this case reinforces our belief that the better option is constructive dialogue between consumers and businesses.  We are happy to be a key part of that conversation.
[Photo Credit: Car filters // ShutterStock]
Posted by Eric at 08:30 AM | Content Regulation , Derivative Liability , Marketing | TrackBack
February 11, 2013
Conference Announcement: A 15 Year Retrospective of the Digital Millennium Copyright Act, SCU, March 15
By Eric Goldman
On March 15, 2013 at Santa Clara University, the High Tech Law Institute is hosting a conference entitled "A 15 Year Retrospective of the Digital Millennium Copyright Act." Our co-sponsors include the advisory committee to the Congressional Internet Caucus, the Electronic Frontier Foundation and Fenwick & West.
This event follows the basic formula from our popular 2011 conference, a 15 year retrospective of 47 USC 230. Like that conference, our goal is to appraise the DMCA's legacy and effect after 15 years in the field. To do so, we are bringing some key players from the DMCA's birth, such as Bruce Lehman (who wrote the influential Green and White Papers), Judge Whyte (who decided the precedent-setting RTC v. Netcom case) and Jay Monahan (who helped build eBay's VeRO program before the DMCA was on the books). We're also bringing in folks who are dealing with cutting-edge DMCA issues today. My hope is that we'll walk away from the event with a better perspective of how we got here, what worked/what didn't, and what lessons we can learn from the DMCA as we continue to build copyright policy in the digital millennium.
We anticipate spending the morning on 1201 and the afternoon on 512. My colleague Tyler Ochoa will talk about 1202 in the morning. At this point, I think it's unlikely we'll cover music streaming (114), computer repair (117) or vessel hull designs (1301 et seq), even though all of them are interesting. Some of our speakers who discuss the DMCA generally may touch on them. We hope to post a more specific hour-by-hour schedule in the next week or two.
As usual, we keep our registration prices low, and we have numerous discounted or free registration categories. We anticipate offering California CLE once we sort out the hour-by-hour schedule. We anticipate strong demand for the event, so register today to save your seat today.
If you're an academic and interested in coming to the DMCA conference, note that the next day (March 16) we're having an Internet Law academic work-in-progress conference. We're putting new speaking requests on a waitlist, but we have room for additional discussants.
Posted by Eric at 11:39 AM | Copyright , Derivative Liability | TrackBack
February 10, 2013
Newspaper Not Liable for Moderated Online Reader Comments--Gains v. Romkey (Catch-Up Post)
By Eric Goldman
Gains v. Romkey, 2012 IL App (3d) 110594-U (Ill. App. Ct. July 3, 2012)
[Note: I'm terribly behind in blogging 47 USC 230 cases, and on top of that, this case just showed up in my Westlaw alerts 7+ months after its issuance. Despite its staleness, I'm blogging it as part of my ongoing coverage of newspaper websites and user comments.]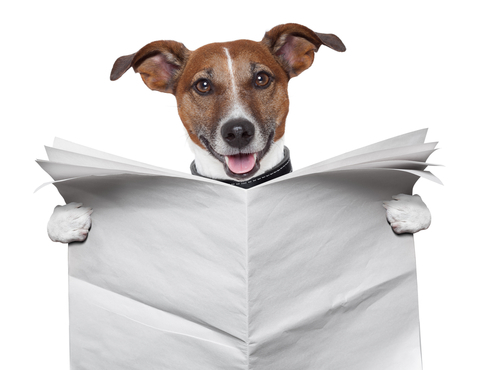 This is yet another case holding that 47 USC 230 immunizes newspapers from reader comments to their online stories, in this case even though the newspapers moderated the reader comments. This is an unsurprising finding; as I've documented before, to date (as far as I know), newspapers have always won cases over online reader posts. Still, this ruling is in Illinois state courts, where the hideous Lansing v. Southwest Airlines ruling butchered 47 USC 230 just one month before this opinion. So, it's nice to see a sensible Section 230 ruling from an Illinois state court after the Lansing train wreck.
The plaintiffs didn't try much to get around Section 230. It appears their primary argument is that the (reams of) adverse precedent doesn't bind the Illinois state court, but this approach has absolutely no persuasive effect on the appellate court. This concluding paragraph from the opinion wraps the facts and legal analysis into one efficient package:
the undisputed facts show Moline Dispatch Publishing Company, LLC, provided online websites Quad Cities Online and The Small Newspaper Group, for the public to post their personal comments and views about particular news articles. The uncontested facts demonstrate that editors for the Moline Dispatch were assigned to moderate the comments submitted by others to the website in order to assure the comments were not abusive, obscene, profane, or otherwise offensive, as defined by the website's "Notice of Use" terms. However, other than screening these comments, the editors did not modify the comments prepared by third parties or contribute to the content whatsoever. Defendants merely disseminated the comments made by third parties. As such, under section (c) of the Act, defendants do not qualify as the speaker or publisher of information provided by a third party (47 U.S.C. § 230(c)(1)), but are merely the interactive computer service which enables access by multiple users, as defined under section (f)(2) of the Act (47 U.S.C. § 230(f)(2)). Thus, we conclude the trial court correctly found defendants were protected under the immunities provided in the CDA
An obvious point: Section 230 nominally protects web operators from incurring the cost of pre-screening user content, but here the newspaper voluntarily incurred that cost--and, by the plaintiff's inference, didn't screen properly. As we know, employee pre-screening is inconsequential to the Section 230 analysis, whether the pre-screening is done well or not.
Related posts:
* Yet Another Case Says Section 230 Immunizes Newspapers from User Comments--Hadley v. GateHouse Media [note: that opinion, from the Northern District of Illinois, came out just a week after the Gains opinion--what a difference in tracking new rulings between federal and state courts!]
* Another Newspaper Isn't Liable for User Website Comments Per 47 USC 230--Spreadbury v. Bitterroot Library
* Newspaper Isn't Liable for User Website Comment Per 47 USC 230--Delle v. Worcester T&G
* 47 USC 230 and Message Board Cases
[Photo credit: dog reading and holding a blank newspaper // ShutterStock]
Posted by Eric at 03:53 PM | Derivative Liability | TrackBack
February 09, 2013
What Should We Do About Revenge Porn Sites Like Texxxan? (Forbes Cross-Post)
Periodically, a new controversy springs up about a website that encourages users to post anti-social or distasteful content.  A few years ago it was sites like JuicyCampus or People's Dirt that requested users to gossip about each other; followed by IsAnyoneUp? that linked user-submitted pornographic photos to the subject's Facebook page.  The latest website to stir up a media frenzy is Texxxan.com, which encourages users to post "revenge porn," i.e., pornographic depictions of former lovers, ostensibly to get revenge on them.
The Texxxan Lawsuit Will Fail
Texas lawyers recently filed a class action lawsuit against Texxxan.com, its web host GoDaddy ($DADY), its uploaders and its subscribers. No matter how much the lawyers hype their lawsuit in the media, it's mostly dead on arrival.  All of the defendants--other than the users actually submitting the revenge porn--are protected by 47 USC 230, the law that says websites aren't liable for third party content.  Section 230 also explicitly protects website users, so the claims against the website subscribers are specious.  In fact, Texas recently enacted a broad anti-SLAPP law designed to discourage anti-free speech lawsuits.  If the courts determine that the revenge porn relates to a "matter of public concern" (not likely, but it is possible), the plaintiffs' lawyers will be writing checks to the improperly targeted defendants.
It's more complicated assessing the liability of the users who post revenge porn.  We need to know more about how the defendants got the revenge porn and under what terms or understandings.  (Obviously, that could lead to some salacious pillow-talk appearing in court records).  Because the court will have to evaluate each submitted item's history on a one-by-one basis, the effort to organize a class action should fail for procedural problems (irrespective of its substantive merit or lack thereof).
Because the existing class action lawsuit is so weak, the Texxxan plaintiffs' best legal chance is to bring individual lawsuits against the defendants who did them wrong.  Normally, when dealing with distasteful online content, plaintiffs have difficulty identifying the otherwise-anonymous defendants--a problem that encourages the plaintiffs to pursue easier-to-find defendants, like web hosts.  In contrast, in this particular case, revenge porn plaintiffs often can find the defendants, because (we hope...) there's a limited number of people who have nude depictions of the plaintiff.
We Don't Need to Change the Law
Still, our current legal system isn't well-designed to redress user-submitted online pornography.  And as a practical matter, even if the law were more effective, there will always be uncomfortably anti-social behavior online.  So, what should we do differently?
Every time a distasteful content website flares up in the media, the pro-regulation crowd agitates for amendments to 47 USC 230.  Personally, I find it hard to justify the non-consensual publication of pornography, but I am skeptical that 47 USC 230 needs fixing.  First, we are already seeing troubling efforts to exploit the existing exceptions to Section 230, such as trademark lawsuits against consumer review websites and plaintiffs abusing copyright to create a "right to forget."  Adding another exception will just create more possibilities for mischief.  Second, all content regulation schemes are necessarily over- and under-inclusive.  It's not surprising that Section 230 may leave some activity unaddressed; any other regulatory policy also would be imperfect.  Third, while I have no love for distasteful content websites, I don't trust my powers to decide what's too distasteful or isn't--and I trust any regulators' ability to evaluate content even less.
Perhaps most importantly, distasteful content websites routinely fail on their own accord, often quite quickly.  JuicyCampus?  Gone.  People's Dirt?  Gone.  IsAnyoneUp?  Gone (but coming back?).  Even Texxxan already put its content behind a paywall, rendering the content largely invisible.  My guess it that Texxxan.com is already on an irreversible path towards a complete winddown.  These shutdowns aren't an accident.  Inevitably, the website operators face enormous pressure from the media coverage, the public's opprobrium, the threats of vendors (especially payment service providers or ad networks) to cut off or reduce service, and yes, even the legal risks.  As a result, distasteful content websites have comparatively short shelf lives.  As attributed to Lao Tzu (and repeated in the movie Blade Runner), "the flame that burns twice as bright, burns half as long."  If the marketplace is going to drum these websites out of business organically, without any new laws, perhaps the existing regulatory policy is working OK.
Furthermore, many distasteful content websites exist principally because of Google ($GOOG) indexing.  As Google evolves its algorithm, I hope it will eventually reduce the visibility of these low-value websites--which in turn will reduce the websites' financial potential.  The ordinary evolution of Google's algorithm is far more likely to suppress distasteful content website entrepreneurship than any new law would.
The Future of Revenge Porn
Let's face it: between sexting and sex tapes, far more private pornography is being generated than at any point in human history.  Whereas having nude/sexual depictions of a person used to be a rarity, for future generations (and perhaps current ones) such depictions are going to be normal--perhaps even ubiquitous.
When we reach that point, there will be substantially less "scandal" or taint associated with the unauthorized posting of nude/sexual depictions.  After all, many other folks will have made similar depictions.  The public dissemination of such depictions might still violate the privacy expectations of the depicted individuals, but it will not be seen as unusual.
This points the way to the long-term "solution" to the revenge porn "problem": we as a society will necessarily have to adjust our social norms about the dissemination of nude or sexual depictions to reflect their ubiquity.  In fact, we're likely to develop a type of "blindness" to such content, just like today it's bad etiquette to check out a colleague's house value on Zillow ($Z)--or, at least, we don't discuss the prices publicly, even if we've checked them out.  If we can wait until our social mores about online nude/sexual depictions adjust, we won't need any new laws to facilitate that adjustment.
Still, for individuals who would prefer not to be a revenge porn victim or otherwise have intimate depictions of themselves publicly disclosed, the advice will be simple: don't take nude photos or videos.  Even if you never share them with anyone, these depictions seem to have a surprising capacity to leak out (for example, there are numerous stories of IT technicians or criminal hackers obtaining photos and videos).  If you decide to take nude photos or videos, never share them with anyone else.  Effectively, when you do, you are gambling that person will not betray your trust for the rest of their lives.  The reality is that most people aren't that trustworthy; or even if they are, it's hard to know that in advance.
UPDATE: Prof. Mary Anne Franks (University of Miami) offers numerous criticisms of this post, including explaining why "Prof. Goldman's piece, and revenge porn defenses generally, goes beyond garden-variety victim-blaming."
Posted by Eric at 10:48 AM | Content Regulation , Derivative Liability | TrackBack
Washington State's Proposed Employer Social Media Law: The Legislature Should Take a Cautious Approach -- SB 5211
[Post by Venkat Balasubramani]
[Washington State's Proposed Employer Social Media Password Legislation – SB 5211]
Eric previously posted on his concerns about California's law restricting employer access to social media accounts. The Washington State Senate recently proposed a law (SB 5211) and it suffers from many of the similar problems.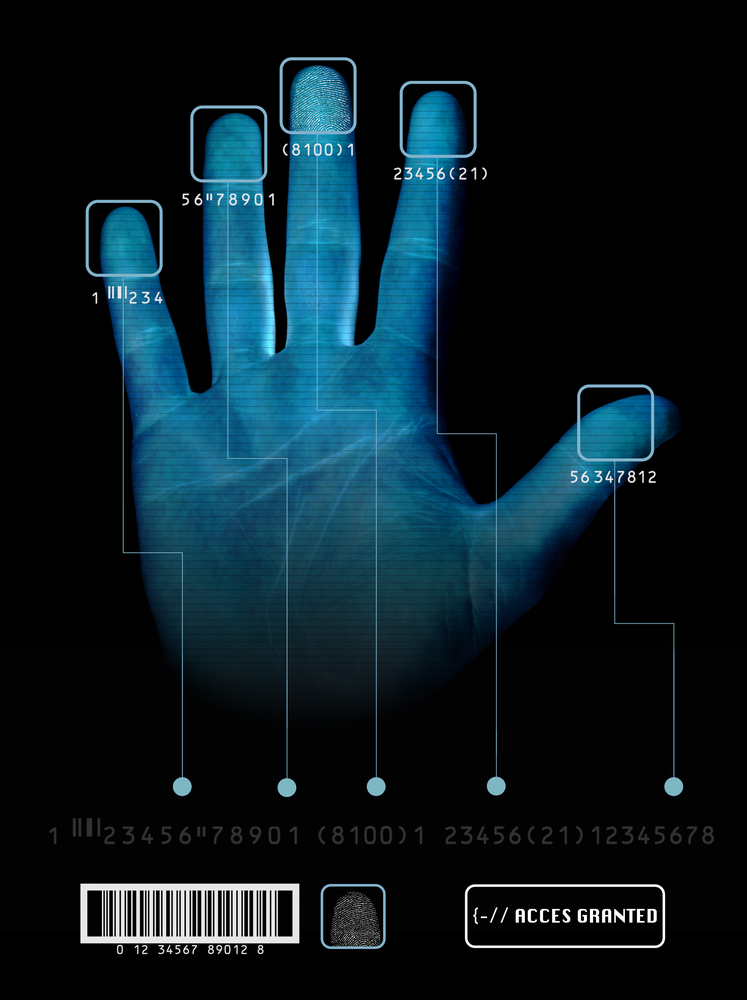 Summary: The proposed law prohibits both public and private employers from requiring "directly or indirectly . . . as a condition of employment or continued employment," that an employee or prospective employee provide any password "or other related account information" for the employee's profile on a "social networking web site." The legislation defines "social networking web site" to be any internet-based service that allows individuals to (1) construct profiles; (2) create lists of connections; and (3) view and navigate those lists.
The legislation excludes information that is "in the public domain."
Finally, the proposed statute says that in the event of a violation, the court may award $500, in addition to actual damages, and reasonable fees and costs to the prevailing party.
Possible problems with the legislation:
Is this really an issue that warrants legislative attention? First, it's unclear that employers even engage in the practice of requesting access to the private profiles of prospective employers with any regularity. Most risk-averse lawyers would advise their clients to refrain from learning about the details of their prospective employees' personal lives for reasons unrelated to the privacy issue (e.g., learning about a medical condition or religious belief; this would constitute a violation of the terms of service of most social networks). Given the bad publicity something like this generates, it also doesn't seem like a good business practice. I would be surprised if employers engaged in this activity en masse. (A separate issue--and one this statute does not address directly--is whether employers engage the service of data aggregators to look into profiles or prospective employees and conduct de facto credit checks.)
Definitional issues: While the definition of "social networking website" does not suffer from the same flaws as the California statute (that statute applies to digital content, including content that is stored locally), the definition is still vague. It's also unclear as to what the statute means by "password or other related account information." Does this attempt to get at something like a protected Twitter account where the account-holder must accept a follow request? Is this the "other account information" that the statute has in mind?
Perhaps more importantly, the statute does not effectively distinguish between private and public accounts, which is a key distinction the statute should make. This is probably what the "public domain" language of the statute is getting at, but "public domain" is not the optimal choice of words here.
Inadvertent effect on ownership questions: We have blogged about many different cases where employer and employee battled over ownership of social media assets. (PhoneDog v. Kravitz; Eagle v. Morgan; Maremont v. SF Design Group; Ardis Health v. Nankivell). Because the proposed Washington statute does not distinguish between prospective and existing employees, the statute could inadvertently affect social media account ownership issues. Court disputes have not produced any definitive standards, but do point to the fact that accounts are often used for mixed purposes. By restricting employer access to "an employee's . . . account or profile on a social networking site," the rule arguably prohibits employers from requesting passwords for social networking accounts used by the employee for the benefit of both the employer and employee. Ideally, the statute would make clear that it is not intended to affect any ownership issues between employer and employee and is only intended to deal with a situation where an employer seeks access to a social media account in order to conduct a background check in advance of making an offer of employment.
No exceptions: The statute also does not take a very flexible approach and does not contain carve-outs for scenarios where employers would legitimately need to access information from a social media account used by the employee. These could include accessing information in order to conduct investigations or look into misconduct. The California statute contains a broad exception, but the proposed Washington legislation does not contain one.
Private cause of action: The proposed law also provides for a private cause of action and authorizes courts to award statutory damages. Most likely, this provision will result in the statute being just another routine cause of action that a disgruntled former employee asserts against an employer, rather than a meaningful check on employer snooping.
__
The statute has "unintended consequences" written all over it.
Given the uncertainty around whether this is really a rampant practice that needs legislative attention, along with the difficulties in making the statute reasonably precise, this looks like a great candidate to take a wait and see approach, rather than rushing in.
(h/t to William Carleton and Danan Margason for flagging it)
Other coverage:
Seattle Times (Brian Rosenthal): Must job hunters reveal Facebook password?
Trade Secrets: Hands Off My Tweets: Washington State Senate Proposes Ban on Mandatory Disclosure of Employee Social Networking Passwords
William Carleton: Washington State to consider a social networking password protection law; Grading the social media savvy of six state legislatures
Related materials:
National Conference of State Legislature's Survey: "Employer Access to Social Media Usernames and Passwords"
H.R. 5050: "Social Networking Online Protection Act"
Related posts:
Accessing an Employee's Facebook Posts by "Shoulder Surfing" a Coworker's Page States Privacy Claim -- Ehling v. Monmouth Ocean Hosp.
Employee/Ex-Employer Lawsuit Over Twitter Account Settles – Phonedog v. Kravitz
Battle Over LinkedIn Account Between Employer and Employee Largely Gutted--Eagle v. Morgan
Another Set of Parties Duel Over Social Media Contacts -- Eagle v. Sawabeh
Employee's Claims Against Employer for Unauthorized Use of Social Media Accounts Move Forward--Maremont v. SF Design Group
Ex-Employee Converted Social Media/Website Passwords by Keeping Them From Her Employer--Ardis Health v. Nankivell
[image credit: Shutterstock "electronic biometric fingerprint scanning"]
Posted by Venkat at 08:25 AM | Privacy/Security
February 08, 2013
Update: Facebook Countersues Profile Technology For Contract Breach--Facebook v. Profile Technology
By Jake McGowan [writings][LinkedIn]
Facebook, Inc. v. Profile Technology, Ltd., C 13-0459 (N.D. Cal. complaint filed Feb. 1, 2013)
Back in December, we blogged about a suit brought by Profile Technology against Facebook, alleging that Facebook had breached an agreement that had allowed Profile Technology to aggregate the social network's user information.
That case is still pending, but now Facebook is flexing its legal muscles right back at PT. Earlier this month, Facebook sued PT for violating its Developer Terms by displaying "outdated" user data:
Defendants continue to use and display out-of-date User Data to this day. Public display of User Data that is no longer current is inconsistent with Facebook's services, breaches agreements with Facebook, is contrary to the mutual understanding and intention of Defendants and Facebook when they entered into business dealings and injures Facebook's goodwill and reputation.
According to Facebook, the "old" user data includes:
(1) user names;
(2) user profile photos;
(3) lists of users' friends;
(4) lists of the groups and pages to which users connected; and
(5) school, work, and location information as entered by the user.
Facebook claims they started investigating the "old data" problem after users started complaining, and that they ultimately revoked PT's license to access the information in November 2011.
[Defendants did not delete User Data after Facebook terminated their account and revoked their limited license to access Facebook's platform in November 2011 . . . Instead, Defendants have expressly and repeatedly refused Facebook's demands that they return or delete User Data.
As far as the actual harm is concerned, the complaint speaks of old information tarnishing the experience for its users:
"Defendants' use of outdated User Data has tainted the Facebook experience for Facebook users, and Facebook has suffered and continues to suffer harm to its reputation and goodwill due to Defendants' actions . . . Facebook has suffered damages attributable to the efforts and resources it has used to address user complaints, and attempting to stop Defendants' injurious activities."
Facebook is asking for a permanent injunction to stop PT from accessing any further user information. It is also asking the court to disgorge and pay to Facebook any profit PT made from its social search engine, along with any other damages proved at trial.
______________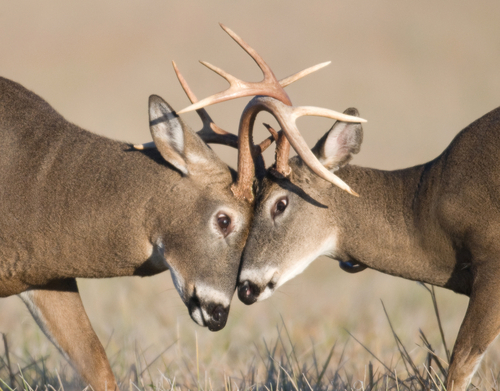 It seems these two companies have entered somewhat of a standoff. Based on the parties' prior dealings and the timing of the complaint, I would not be surprised if this counter-lawsuit is legal arm-flexing to encourage PT to shut up and settle their other case. That would make more sense, especially considering that PT is not a deep pocket defendant, and the policy infraction seemed like something the companies could fix if they wanted to continue doing business. But that's the whole point: Facebook clearly does not want anything more to do with PT. There are other companies like Profile Technology that may bend or break a few policies on Facebook user information, and not all of them draw the ire of Facebook's legal department.
As of now, both cases are still pending. With the filing of this complaint, we might expect the parties to revisit their settlement negotiations.
Posted by JakeMcGowan at 09:05 AM | Licensing/Contracts | TrackBack
February 07, 2013
Employee's Facebook Vacation Photos Supported Termination for FMLA Abuse -- Lineberry v. Detroit Med. Ctr.
[Post By Venkat Balasubramani]
Lineberry v. Detroit Med. Center, 11-13752 (E.D. Mich. Feb. 5, 2013) [pdf]
Plaintiff worked for Detroit Med Center as a Registered Nurse. One day she woke up with excruciating pain in her back, and her physician recommended that she not return to work.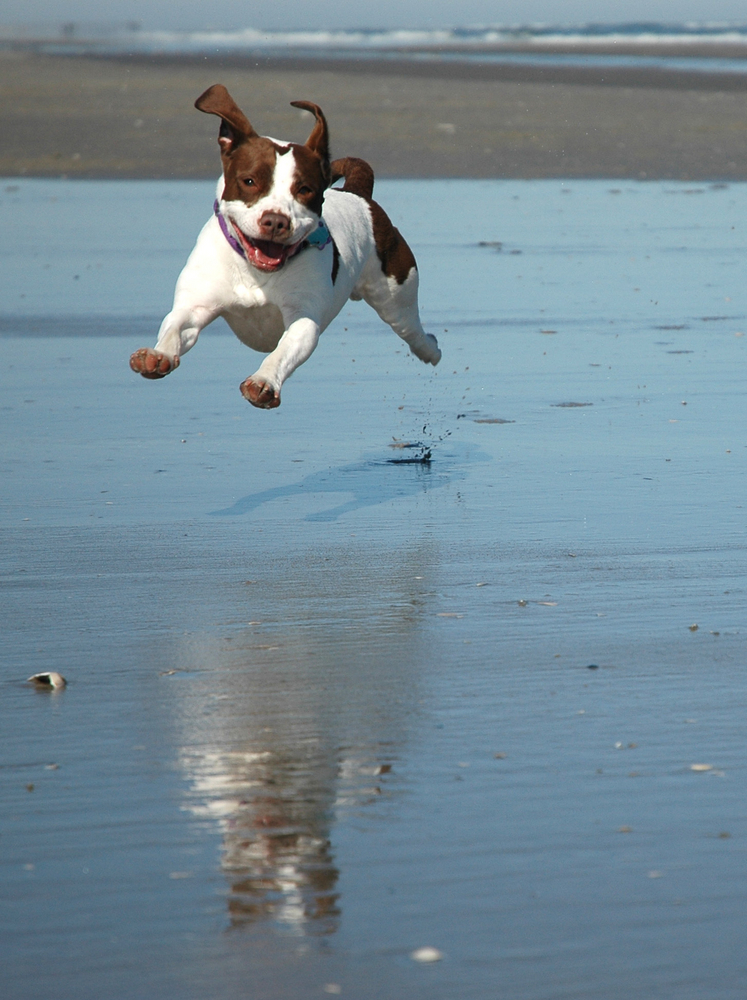 Her employer approved a Family Medical Act Leave from January 27, 2011 through April 27, 2011. While on FMLA leave, plaintiff took a pre-planned trip to Mexico:
During Plaintiff's leave, co-workers of Plaintiff saw, on Facebook, photos of Plaintiff on vacation, including photos of her riding in a motorboat and lying on her side on a bed holding up two bottles of beer in one hand. Plaintiff also posted on Facebook: (a) pictures of herself holding her infant grandchildren, one in each arm as she stood, and (b) details regarding certain activities, including trips to Home Depot, "watching" her grandchildren and taking online classes. Based on these Facebook postings, Plaintiff's co-workers complained to her supervisors about what Plaintiff's co-workers considered a misuse of FMLA leave.
When she came back from vacation, she complained that she did not receive a get well card from staff. [???] In response to this complaint, her boss said that they were waiting until she came back to work--"[s]ince you were well enough to travel on a 4+ hour flight, wait in customer lines . . etc., we were assuming you would be well enough to come back to work." Plaintiff responded that she was in a wheelchair at the airport and she would not have gone to Mexico were this option not available.
Ultimately, her employer scheduled a meeting and confronted her with the fact that she misled them about the extent of her ailment and the fact that she did not need to use a wheelchair in Mexico. The employer also elicited this information at her deposition:
Q. Is it not true that at the beginning of the [April 19, 2011] meeting, you told the group that you had used wheelchairs?
A. Yes.
Q. Then later on in the meeting, you admitted lying about that, correct?
A. Yes.
Q. Why did you initially lie to the group about using the wheelchair?
A. Because I had lied previously in an e-mail [the March 7, 2011, email to Richards] and I wanted to remain consistent.
Q. Do you remember telling the group [at the April 19, 2011, meeting] that you had been able to walk through the airports in Mexico to outside ground transportation.
A. Yes.
Q. And that you had been able to stand for over 30 minutes while going through the customs lines?
A. Yes.
* * * *
Q. And you had been able to hold your two grandchildren that weighed over 15 pounds?
A. Hold them. I didn't -- picking them up, I couldn't do, and I didn't carry them.
Plaintiff's argument that she was terminated for taking FMLA leave were undermined by her Facebook posts, along with her lies and her later admissions.
__
Ouch.
We've catalogued numerous examples of people getting burned by what they posted on Facebook. Even this specific factual scenario is not unique. (See Disability Leave Foiled By Facebook Photos--Jaszczyszyn v. Advantage Health.)
Related posts:
* Disability Leave Foiled By Facebook Photos--Jaszczyszyn v. Advantage Health
* Plaintiff's Claims to Be "Bedridden" and "Vegetative" Rebutted by Facebook Evidence--Cajamarca v. Regal Entertainment
* Facebook Jokes About "Naked Twister" Could Undermine Sex Discrimination Claim--Targonski v. Oak Ridge
* Protip: Kegstands and Vertigo Are Inconsistent With Each Other--Johnson v. Ingalls
* Facebook Boasts/Taunts Undermine the Legal Defense for a Fight at a House Party--In re DLW
* Social Media Photos Foil Yet Another Litigant--Clement v. Johnson's Warehouse
* YouTube Video Impeaches Witness' Credibility--Ensign Yacht v. Arrigoni
* Facebook Entries Negate Car Crash Victims' Physical Injury Claims
* Contrary MySpace Evidence Strikes a Litigant Again--HAC, Inc. v. Box
* MySpace Postings Foil Another Litigant--Sedie v. U.S.
* Disturbingly Humorous MySpace Posts Used as Impeaching Evidence in Spousal Abuse Case--Embry v. State
* Latest Example of Social Networking Site Evidence Contradicting In-Court Testimony--People v. Franco
[image credit: Shutterstock / Jennifer Sekerka, "fun at the shore"]
Posted by Venkat at 08:58 AM | Evidence/Discovery
February 06, 2013
"Privacy Policies in the United States" Presentation Slides
By Eric Goldman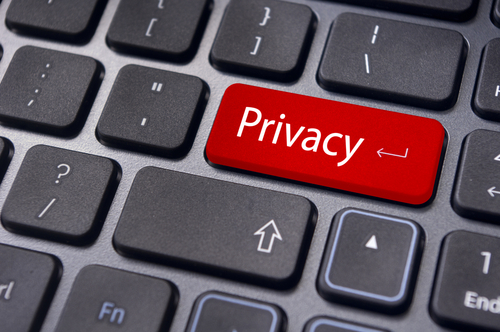 I recently guest lectured on drafting privacy policies in the United States. My presentation slides.
One of my big-picture takeaway points is that privacy laws and associated industry self-regulation have gotten so extensive that drafting privacy policies is strictly for privacy experts. Unlike the good ol' days, the average competent lawyer--and even the sophisticated cyberlawyer who dabbles with privacy issues--may be unintentionally treading towards the malpractice line given the number and complexity of the applicable laws and technology. As a result, in all likelihood, I've already drafted the last privacy policy of my career. I'm curious if you agree (if you email me, let me know if I can post your email as a comment to this post).
[Photo credit: message on keyboard enter key, for privacy policy concepts // ShutterStock]
Posted by Eric at 07:31 AM | Licensing/Contracts , Privacy/Security | TrackBack
February 05, 2013
California Supreme Court: Retail Privacy Statute Doesn't Apply to Download Transactions – Apple v Superior Court (Krescent)
[Post by Venkat Balasubramani with comments from Eric]
Apple v. Superior Court ex rel Krescent, S199384 (Cal. Sup. Ct. Feb. 4, 2013)
In a divided ruling, the California Supreme Court held that California's privacy statute restricting retailers from collecting personal information as part of credit card transactions (the Song-Beverly Credit Card Act) does not apply to online sales of downloadable materials.

Plaintiff was an apple customer who purchased digital goods. He alleged that Apple collected both a street address and a telephone number while accepting credit cards, and that neither data category fell under the statutory exception for the collection of information. The statutory scheme is set forth in section 1747, et seq., and had most recently been applied by the court in Pineda, where the court found that collection of a zip-code by a bricks and mortar retailer violated the statute. While the statute provides for several exceptions allowing the collection of some personal information during credit card transactions (certain types of transactions; when the retailer is "contractually obligated" to collect the information; transactions at the pump), none of those statutory exceptions explicitly applied to an online sale. The statute also provides for the collection of a driver's license or "positive identification" but where the customer does not make the card available on request.
Majority opinion: the majority says that the statute—which pre-dated online commerce—does not provide a clear answer. However, the court says that the legislature was concerned with consumer privacy, but also built in flexibility to allow merchants to take fraud control measures. The court also says that fraud control mechanisms that are available to bricks and mortar retailers (e.g., inspecting the customer's ID) are not available to online retailers. Accordingly, the court says:
[w]e cannot conclude that if the Legislature . . . had been prescient enough to anticipate online transactions involving electronically downloadable products, it would have intended section 1747.08(a)'s prohibitions to apply to such transactions despite the unavailability of section 1747.08(d)'s safeguards.
Plaintiff acknowledged that Apple could at least require his address as a verification mechanism and that Apple's collection of this information does not clearly fall under any statutory exception. In fact, the statute says that the address is a type of identification that retailers are not allowed to collect, unless incident to fulfilling the transaction (which does not apply when a download is involved and there is nothing to ship).
Plaintiff also argued that a 2011 amendment (excluding the collection of zip-codes in pay-at-the-pump transactions) shows that the statute overall applies to online transactions. According to plaintiff, this narrow exception would only be necessary if the statute applies to all remote transactions. The court says no. The amendment was enacted in response to Pineda, which held that zip-codes were personal information, and to insulate gas stations who had been collecting this information for ages, under the mistaken belief that it was not prohibited by the statute.
Finally, the court points to other legislation as adequately protecting plaintiffs. The California Online Privacy Protection Act is, according to the court, a good backstop for regulating the transfer of consumer information in online transactions. Similarly, the TCPA also offers some protection against unsolicited telephone calls.
In closing, the court says that in light of the legislative purpose and structure of the statute, it's not clear that it applies to online sale of downloads. Obviously, if the legislature wants, it can revisit the issue.
Justice Kennard: Justice Kennard tees off on the majority's internet exceptionalism and says this is what is driving the conclusion. He is particularly unpersuaded by the fact that the transaction should be treated differently because it is a "card not present" transaction, saying that these transactions (mail order) existed well before the internet, and the legislature did not build in any exceptions for mail or telephone into the statute. Justice Kennard also says that sellers of downloadable products can take preventative measures against fraud. They can record the buyer's driver's license number or other ID number. They can also collect personal identification if "contractually obligated" to do so.
Justice Baxter: Justice Baxter also dissents, saying that applicability of the statute to online retailers flows from the statute, isn't absurd, and promotes the legislative objectives. Justice Baxter says that the purpose of the statute is to protect consumer privacy, and to the extent there is any anti-fraud purpose behind the statute, it's to protect consumers, and not retailers, from fraud. Justice Baxter also focuses on mail order and telephone transactions and says that there's no reason why the legislature would intend these transactions to not be excluded but somehow intend internet transactions to be excluded. He also says that whether the information was collected for fraud protection purposes is a factual matter anyway that shouldn't be resolved against plaintiff on a demurrer. Finally, Justice Baxter says that California's Online Privacy Protect Act does "nothing to restrict an online retailer's use of a consumer's personal identification information . . . ."
__
This lawsuit vaguely brings to mind the debate about FACTA's credit card receipt truncation requirements and whether these applied to online transactions (answer: no). As meritless as these lawsuits may seem, I have to admit that the dissents made some pretty good points. The majority's statutory interpretation seemed tortured. In particular, the fact that remote transactions have pre-dated the internet, would (to me) point to the fact that the lack of an express carve-out in the statute for online transactions means that these transactions would be presumed to be covered. Also persuasive was the argument that even if the address is justifiable as a fraud-prevention mechanism, the phone number not so much. (As a sidenote, online retailers deal with a set of byzantine rules when it comes to fraud prevention and for the most part are on the hook for fraudulent transactions.)
Interestingly, the majority cites to California's online privacy statutes as a backstop that offers protection to consumers, but judicial interpretations of harm, or lack thereof, have rendered those statutes as ineffectual weapons--at best--in the hands of consumers. (See, e.g., Boorstein v. Men's Journal.)
Although other federal courts and lower state courts have declined to apply the statute to online transactions as a whole, the court's opinion here repeatedly mentions downloadable transactions. It's interesting that the court did not take the extra step to just exclude online transactions as a whole. As Eric notes below, this is a fairly narrow holding.
I would chalk this decision up to a dose of internet exceptionalism coupled with distrust towards privacy class actions that are based on statutory causes of action. It puts the ball squarely in the legislature's court.
____
Eric's Comments
Although the dissents and the media coverage have tried to play up the importance of this ruling, it's actually a pretty narrow ruling. The majority opinion says that the Song-Beverly statute doesn't restrict the collection of personal information during credit card sales of downloadable files. That's all it does. Plus, the personal information in those transactions may be regulated by dozens of other statutes, legal doctrines, industry guidelines, contracts and technology. So saying this statute doesn't apply to these limited transactions hardly opens up a huge privacy hole. The majority opinion made this point and the dissents basically ignore it--to their detriment.
It's easy to criticize the California Supreme Court for its messy decisions here (their debates about technological facts were wince-inducing--they reminded me of their embarrassing Intel v. Hamidi debate about what an "intranet" is), but the California legislature is really the one to blame. Simply put, the Song-Beverly Act is a terrible piece of legislation. Among other reasons:
* the act was a specific solution to a specific problem. The act bans certain common retailer practices from the 1980s. But obviously retailer practices evolve over time, requiring constant legislative attention to address new practices. When that doesn't happen (i.e., always), those laws don't age well. This would have been a great statute to contain a sunset provision that forced the legislature to revisit it after a certain length of time.
* worse, the act encodes unexpressed assumptions about credit card technologies and retailer practices. Not surprisingly, judges have a tough time dealing with legislation like that.
* worst of all, the law has a private right of action, ensuring that lawyers would gang-tackle hyper-technical violations of the act where no consumer actually suffered any harm. Case in point: tell me exactly how Apple's consumers are harmed by providing their address/phone number when making an iTunes purchase? It's possible to come up with some make-weight arguments about possible future harm, such as an increased risk of identity theft, unwanted personal tracking, or possible future telemarketing/junk mail (but what does Apple say about this in its privacy policy?). But has anyone today experienced actual harm from the practices subject to the lawsuit? If not, why was this case brought?
Overall, I see Song-Beverly litigation as just one class in the superset of stupid privacy litigation, designed to advance the interests of the lawyers, not the interests of the class of consumers they purportedly represent. I've criticized this phenomenon in my The Irony of Privacy Class Action Litigation article.
____
Related posts:
California Supreme Court Rules That a ZIP Code is Personal Identification Information -- Pineda v. Williams-Sonoma
Ninth Circuit: FACTA Does not Cover Emailed Receipts -- Simonoff v. Expedia
Men's Journal Beats Lawsuit Alleging Violation of California's "Shine the Light" Privacy Statute -- Boorstein v. Men's Journal
"Electronically Printed" Does not Include Automated Merchant Email -- Shlahtichman v. 1-800 Contacts
Posted by Venkat at 02:45 PM | E-Commerce , Privacy/Security
February 04, 2013
Doctor Loses Defamation Case Over Online Remarks--McKee v. Laurion
By Eric Goldman
McKee v. Laurion, A11-1154 (Minn. Jan. 30, 2013)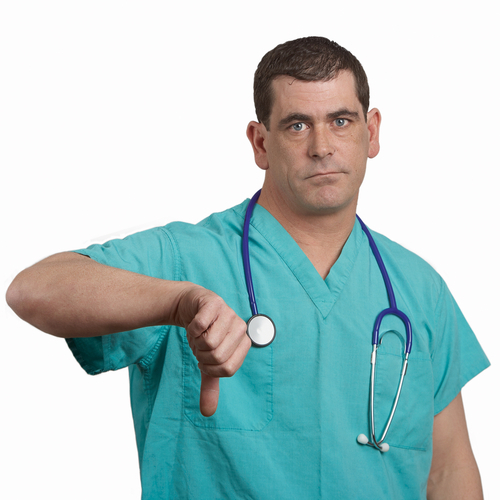 Dr. McKee treated Kenneth Laurion. Unhappy with those interactions, Kenneth's son Dennis critiqued Dr. McKee on various doctor review websites. Dr. McKee sued Dennis for defamation (and related claims) based on 11 different statements. The district court granted summary judgment to Dennis on all counts, but the appellate court revived the lawsuit on 6 statements.
The Minnesota Supreme Court reversed the appellate court on those 6 statements, concluding that Dennis isn't liable for any of the statements. On three of the 6 contested statements, the court says that the differences between Dennis' statements and the truth are so minor that the differences can be ignored. The court says the remaining three statements couldn't convey a defamatory meaning. For example, Dennis said a nurse told him "Dr. McKee is a real tool!" Calling someone a "real tool" isn't actionable; at minimum, there's no agreed-upon definition of what makes someone a tool (although to me, tendentious lawsuits could be the kind of thing that supports the characterization). Attributing the "tool" statement to a third party didn't change the analysis.
A few observations:
1) I've been tracking doctor v. patient lawsuits for online reviews. See my compilation. As you can see from a quick perusal, doctors usually lose or voluntarily drop these lawsuits. Indeed, with surprising frequency, doctors end the lawsuit by writing a check to the defendant for the defendant's attorneys' fees where the state has a robust anti-SLAPP law. Doctors and other healthcare professionals thinking of suing over online reviews, take note: you're likely to lose in court, so legal proceedings should be an absolute last-resort option--and even then, they might not be worth pursuing.
2) In this case, Dr. McKee seemed quite sensitive--unusually so?--to Dennis' remarks. To find potential defamation, many of the 11 statements require an incredibly tendentious reading. The Minnesota Supreme Court opinion didn't say so explicitly, but a pretty clear subtext to the opinion was: really? You're litigating in the Supreme Court over THAT?
3) This case reminds us of the Streisand Effect. Whether it's a fair characterization or not, Dr. McKee will be forevermore associated with the phrase "real tool."
4) Due to Dr. McKee's aggressive claims, Dennis has incurred substantial legal costs to defend his words (according to this article, 2 years of income). This highlights why negative truthful information is the most endangered content in our ecosystem. Although I'm not sure a more robust Minnesota anti-SLAPP law may not have fully protected Dennis, it would have helped change the litigation dynamics. For this reason (among others), I remain eager to make progress on a robust federal anti-SLAPP law.
Related Posts
* Angie's List's Telephone and Fax Information Services May Be Immunized by Section 230--Courtney v. Vereb
* Doctors' Online Reputation Management and Patient Reviews (Talk Notes from ASAPS Annual Meeting)
* Medical Justice Capitulates by "Retiring" Its Anti-Patient Review Contracts
* Request for Help: Doctor v. Patient Lawsuits Over Online Reviews
* Updates on DoctoredReviews.com and Medical Justice
* Dentist Pays Sizable Penalty for Not Knowing 47 USC 230--Wong v. Jing
* Announcing DoctoredReviews.com, a Website Against Doctors' Efforts to Squelch Online Patient Reviews
* "Consumer Reviews of Doctors and Copyright Law" Talk Notes
* Dentist Review on Yelp Gets Partial Anti-SLAPP Protection--Wong v. Jing
* Griping Patient Goes Too Far Posting Fake Content in Doctor's Name--Eppley v. Iacovelli
* Yelp Wins 47 USC 230 Dismissal of Dentist's Lawsuit--Reit v. Yelp
* Two 47 USC 230 Defense Losses--StubHub and Alvi Armani Medical
[Photo credit: Bad negative doctor healthcare concept thumbs down man//ShutterStock]
Posted by Eric at 12:38 PM | Content Regulation | TrackBack