Another Google AdWords Advertiser Avoids Trademark Liability–Whipple v. Brigman
By Eric Goldman
Whipple v. Brigman, 2013 WL 566817 (W.D. N.C. Feb. 13, 2013)
I've repeatedly said that trademark lawsuits over Google AdWords advertising rarely make financial sense. This case would clearly support that proposition, except both parties proceeded pro se. Instead, the lawsuit was just a big waste of time and judicial resources.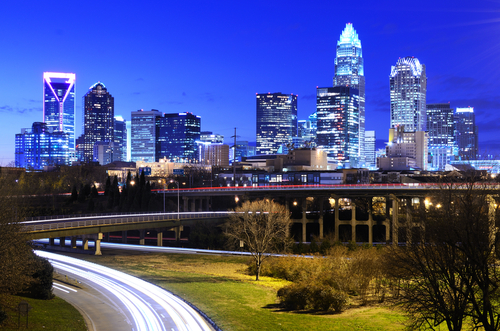 The plaintiff runs a tour service in Charlotte, NC called "Queen City Tours of Charlotte," and it has a registered trademark in "Queen City Tours" (registration #3536057). In researching this post, I learned that "Queen City" is Charlotte's nickname. I'd be curious to see the plaintiff's evidence of secondary meaning for such a highly descriptive name. It's the equivalent of "Big Apple Tour" for Manhattan.
The defendant runs a tour service called "C-Charlotte Tours." The defendant bought AdWords on, and used the metatags, "queen city," "tours of charlotte nc," "Charlotte NC tour," "tour of charlotte," "Charlotte NC sightseeing," "Queen Charlotte Tours," and "nascar shuttle." The plaintiff took the position that the defendant's combination of the following phrases collectively added up to trademark infringement: "tour," "queen city," "nascar shuttle," and "Charlotte NC tour."
The court responds poorly to the plaintiff's arguments, saying that the plaintiff overclaims its trademark ownership (1) by asserting rights in the NASCAR mark and (2) because the plaintiff doesn't have any trademark rights in the words "tour" and "queen city." Indeed, the phrases "tour" and "Charlotte NC tours" are generic. Because the plaintiff was pro se, the court rejected Rule 11 sanctions, but the court admonishes the plaintiff "to refrain from filing any further pleadings claiming ownership over generic terms or terms held by third parties."
No big insights here; or at least, nothing we haven't seen before: The owner of a weak trademark overreached. A pro-competitive AdWords campaign survived another legal challenge. Lawsuits over keyword advertising are, at best ill-advised and are often a financial waste.
One last twist: we've seen other aggressive trademark lawsuits in the tour industry. See, e.g., San Francisco Comprehensive Tours, LLC v. Groupon and Boston Duck Tours LP v. Super Duck Tours LLC. Tough business.
Some related posts:
* With Its Australian Court Victory, Google Moves Closer to Legitimizing Keyword Advertising Globally
* Yet Another Ruling That Competitive Keyword Ad Lawsuits Are Stupid–Louisiana Pacific v. James Hardie
* Another Google AdWords Advertiser Defeats Trademark Infringement Lawsuit
* With Rosetta Stone Settlement, Google Gets Closer to Legitimizing Billions of AdWords Revenue
* Google Defeats Trademark Challenge to Its AdWords Service
* Newly Released Consumer Survey Indicates that Legal Concerns About Competitive Keyword Advertising Are Overblown
[Photo credit: Downtown Charlotte, North Carolina, USA skyline // ShutterStock]