Repeat Plaintiff Can't Sue Search Engines Because Employers Won't Hire Him–Despot v. Baltimore Life Insurance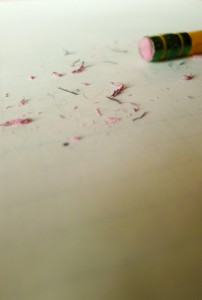 The plaintiff, David Despot, has "filed many cases in various courts over the years." Apparently there is some disagreement about the exact number: "Casetext indicates that its own website reveals 10 lawsuits, BLIC refers specifically to 5, Google states that he has filed 'over 40' and Microsoft contends that he has been a plaintiff in 45 cases and a defendant in 3 more." Despot's primary target in the latest lawsuit is an employer that he alleges intended to extend an employment offer but then pulled back for various (possibly pretextual) reasons after discovering Despot's litigation history.
Despot also sued "nine defendants who provide on-line research services," including publishers of legal information and Google, Microsoft and Yahoo. The court says his claims "arise primarily out of his contention that, when his name is run through their services, the top results include links to filings from the many previous legal actions he has filed."
Despot's claims go nowhere. Regarding republication of Despot's prior litigation filings, Section 230 warrants only a pithy 2 sentences (cites omitted): "All of the Search Engine Defendants are interactive computer services, who merely display the results of searches of third-party sites. Therefore, Plaintiff cannot maintain his state law claims of defamation, unfair trade practices, misrepresentation, negligence, IIED, invasion of privacy) against these defendants."
Though this opinion's Section 230 analysis was thin, several other (uncited) courts have cited Section 230 to protect search engines and legal publishers for republishing litigation materials, including Nieman v. Versuslaw (a similar case to this one, also involving a job seeker/prior litigant); Getachew v. Google (ditto); and O'Kroley v. Fastcase (Google's creation of snippets from litigation reports); and also see this Texas case siding with Google on procedural grounds. Also analogous is Martin v. Hearst, which didn't cite Section 230 but nevertheless rejected a request to wipe away news reports of nolled charges. Under the EU's right to be forgotten, past plaintiffs can eventually suppress their prior litigation conduct in many circumstances, while here in the US, this becomes part of one's permanent record. Once again, this confirms how the EU and US information ecosystems are diverging.
Case citation: Despot v. Baltimore Life Insurance Co., 2016 WL 4148085 (W.D. Penn. magistrate report June 28, 2016 and district court approval of magistrate report August 4, 2016)