Multiple Listing Service Gets Favorable Appellate Ruling in Scraping Lawsuit
By Jake McGowan, with comments from Eric & Venkat
Metropolitan Regional Information Systems, Inc. v. American Home Realty Network, Inc., 2013 WL 3722365 (4th Cir. July 17, 2013)
This is a follow-up to our massive post on anti-scraping lawsuits in the real estate industry from New Year's Eve 2012 (Note: the portion on MRIS is about halfway through the post, labeled "Same Writ, Different Plaintiff").
AHRN is a California real estate broker that owns and operates NeighborCity.com. The site gets its data in part by scraping from MLS databases–in this case, MRIS. As part of the scraping, however, AHRN had collected and displayed copyrighted photographs among the bits and pieces of general textual information about the properties. MRIS sent a cease and desist letter to AHRN, and filed suit alleging various copyright claims after the parties failed to agree on a license to use the photographs. Ultimately, a district court in Maryland granted a motion made by MRIS for a preliminary injunction.
When we last left off, the district court had revised its preliminary injunction order to enjoin only AHRN's use of MRIS's photographs–not the compilation itself or any textual elements that may be considered a part of it. Since then, AHRN appealed the injunction. On July 18th, the Fourth Circuit Court of Appeals affirmed.
Background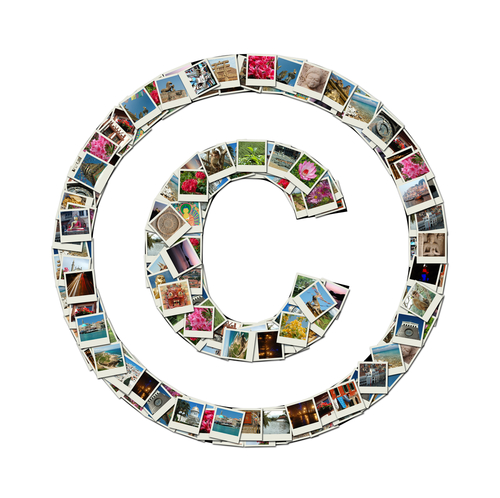 AHRN argued that MRIS failed to show a likelihood of success on its copyright infringement claim because MRIS: (1) failed to register its copyright in the individual photographs when it registered the database, and (2) did not have a copyright interest in the photographs because the subscribers' electronic agreement to MRIS's terms of use failed to transfer those rights.
 MRIS Did Not Fail to Register Its Interest in the Photographs
This first question revolved around the scope of MRIS's registrations. AHRN argued that MRIS's collective work registrations did not cover the individual photographs because MRIS did not identify the names of the authors and titles of those works. MRIS argued that 17 U.S.C. §409 did not require any such identification when applied to collective works, and that its general description of the pre-existing photographs' inclusion sufficed.
The court began its discussion by noting the "ambiguous" nature of §409's language and its varying judicial interpretations. Some courts have barred infringement suits because the collective work registrant failed to list the authors, while others have allowed infringement suits where the registrant owns the rights to the component works as well as the collective work.
In this case, the court agreed with MRIS and found that the latter approach was more consistent with the relevant statutes and regulations:
Adding impediments to automated database authors' attempts to register their own component works conflicts with the general purpose of Section 409 to encourage prompt registration . . . and thwarts the specific goal embodied in Section 408 of easing the burden on group registrations[.]
As part of its decision, the court looked favorably upon the 3Taps case, in which Craigslist sued 3Taps and Padmapper for scraping and repackaging its online classified ads. In that case, the court reasoned that it would be "inefficient" to require registrants to list each author of an extremely large number of component works to which the registrant already had obtained an exclusive license.
Having found that MRIS's general description satisfied § 409's pre-suit registration requirement, the court moved on to the merits of MRIS's infringement claim–more specifically, the question of whether MRIS's Terms of Use actually transferred a copyright interest to its subscribers' photographs.
E-SIGN Applies to Assignments of Copyrights and Overrides § 204
AHRN challenged MRIS's ownership of the photographs by arguing that an MLS subscriber's electronic agreement to MRIS's Terms of Use does not operate as an assignment of rights under § 204, which requires a signed "writing."
In a bad sign for AHRN, the court began its discussion by volunteering an argument that MRIS did not even bring up:
[I]n situations where "the copyright [author] appears to have no dispute with its [assignee] on this matter, it would be anomalous to permit a third party infringer to invoke [Section 204(a)'s signed writing requirement] against the [assignee]."
With that in mind, the court went on to discuss the E-SIGN act's impact on the conveyance of copyrights. After establishing the meaning of "e-signature," the court focused on whether the act was limited from covering this type of situation.
The Act provides that it "does not . . . limit, alter, or otherwise affect any requirement imposed by a statute, regulation, or rule of law . . . other than a requirement that contracts or other records be written, signed, or in nonelectric form[.]"
The court emphasized the phrase "other than," reasoning that a plain reading of the E-SIGN language showed that Congress intended the provisions to limit § 204. It also noted that Congress did not list copyright assignments among the various agreements to which E-SIGN did not apply–nor was there a catchall that included such assignments.
The court then turned to the Hermosilla case, in which a district court in Florida upheld the validity of a copyright conveyance via e-mail. It emphasized the Hermosilla court's reliance on the purpose of § 204–"to resolve disputes between copyright owners and transferees and to protect copyright holders from persons mistakenly or fraudulently claiming oral licenses or copyright ownership." The appellate court agreed with the Hermosilla court that allowing assignment via e-mail actually helped cut down on these types of disputes.
To invalidate copyright transfer agreements solely because they were made electronically would thwart the clear congressional intent embodied in the E-Sign Act.
All in all, the court basically said "we don't see why E-SIGN shouldn't apply." Note that it did not pass judgment specifically on whether MRIS's Terms of Use constituted a valid contract. It simply mentioned that AHRN waived that argument by not bringing it up sooner.
For more on the Hermosilla decision and its implications, see John Ottoviani's great post from November 2011. For a somewhat-similar case where the e-mail failed to meet § 204, see Venkat's also-great post from November 2012.
______________
Eric's comments:
1) I feared that Craigslist v. 3Taps would screw up Internet law, just as Ticketmaster v. RMG did a half-decade ago. This particular cite to 3Taps isn't too remarkable, but it could be the leading edge of more problematic favorable citations to that opinion.
2) I believe this is the first appellate ruling that E-Sign applies to copyright's statute of frauds, i.e., copyright's statute of frauds can be satisfied by electronic documents. I think that is a straightforward conclusion, but it's amazing it's taken 15 years to get this doctrinal clarity at the appellate level.
3) Still, don't miss the big picture point. The practical implication of this ruling is that websites can acquire exclusive copyright licenses or outright ownership from users using clickthrough agreements, something we're likely to see happen with increasing frequency. Here, the MLS taking copyright interests in brokers' photos is unquestionably an overreaching legal artifice designed to suppress competition, both by the brokers who can't republish the photos elsewhere and by any rival real estate websites that want to display those photos. We've seen other similar overreaching copyright grabs, such as Craigslist's attempt to take an exclusive license to the photos in its advertisers' ad copy for similar anti-competitive purposes and (of course) Medical Justice's form agreement to take the copyright to patients' unwritten reviews. I'm sure the future holds even more egregious abuses of copyright assignments buried in online T&Cs. Something to look forward to.
______________
Venkat's comments:
1) Although the opinion does reject AHRN's argument that the database itself is not entitled to protection, the court notes that this may not even be an issue properly before it (since the district court's revised preliminary injunction only applies to the photos). I suppose this is a good thing. Maybe we can slot this case in the "photos are different" category?
2) The conclusion that E-SIGN applies to copyright transfers is inevitable, although as Professor Goldman notes, it has taken longer than expected to get a clear appellate ruling to this effect.
But what does this mean, exactly? In Hermosilla, there was an email exchange, but here, what was the "electronic sound, symbol, or process, attached to or logically associated with a contract or other record and executed or adopted by a person with the intent to sign the record"? Is it the act of uploading content after having been made aware of transfer language, or is it the act of clicking on "I agree" in a mandatory click through terms of use scenario? The court is unclear on this point. It notes on the one hand that it's asking whether a "subscriber, who 'clicks yes' in response to MRIS's electronic TOU prior to uploading copyrighted photographs" indicates assent via E-SIGN. On the other hand, the court also says that it makes "no comment" as to whether the terms of service in this case work as a contract or "fail for lack of mutual assent". As Pam Chestek notes in her post about this case, this seems like an important point that's necessary to resolve the question of ownership and validity of MRIS's copyrights. (See "Update: What is an E-Signature".) Arguably, this need not be resolved at the preliminary injunction stage, but this still seems central to the merits of MRIS's claims.
[Photo Credit: Kaetana / Shutterstock.com]