Virginia Supreme Court: Litigant Who "Cleans up" His Facebook Page May Be Sanctioned
[Post by Venkat Balasubramani]
Allied Concrete v. Lester, 2013 Va. LEXIS 8 (Jan. 10, 2013)
This case generated some attention at the trial court phase, but for whatever reason I didn't have a chance to blog it.
Lester and his wife were driving on the highway and were struck by a loaded concrete truck operated by Sprouse, an employee of Allied Concrete. Lester's wife ultimately died from the injuries she suffered, and Lester sued on his own behalf and on behalf of her estate.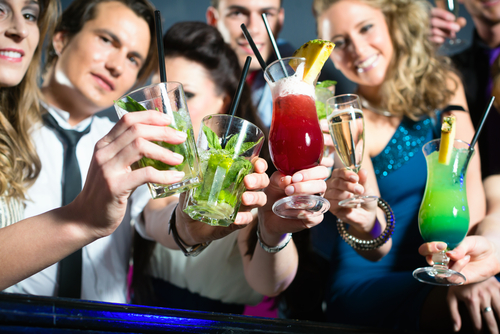 After a three day trial, the jury awarded approximately $11 million dollars ($6.2mm on the wrongful death action; $2.3mm on his own personal injury claims; and $1mm to Jessica's parents).
During trial, Lester sent a Facebook message to an attorney for Allied Concrete [???]. As a result, Allied was able to access Lester's Facebook page, including a photo depicting Lester holding a can of beer and wearing a t-shirt emblazoned with "I [#x2764] hot moms". Allied promptly sent out discovery requests seeking the contents of Lester's Facebook page. What happened next was almost comical. Murray, Lester's lawyer, instructed his paralegal to tell Lester to "clean up" his Facebook page:
[he didn't] want any blow-ups of this stuff at trial.
Smith followed her boss's instructions, and told Lester in an email to "please clean up [his] facebook and myspace!"
Lester complied, and informed his lawyer that he had deleted his Facebook page. Accordingly, Lester and his lawyer got cute and responded to Allied's discovery requests, saying that Lester did not have a Facebook page 'at the time he signed the discovery responses'. Of course, Allied had already seen a copy of Lester's Facebook page, so it filed a motion to compel, which prompted Lester to reactivate his Facebook page and produce much of the information sought by Allied. Lester nevertheless deleted a bunch of photos from the page.
To make matters worse, in deposition, Lester denied that he ever deleted (or deactivated) his Facebook page. Allied ended up subpoenaing Facebook for this information and hiring an expert to determine that Lester had deleted photos. The photos were eventually provided to Allied.
The trial court sanctioned Lester's lawyer in the amount of $542,000 and hit Lester with $180,000 to cover Allied's attorney's fees and costs in addressing the Facebook deletion issue. In addition, the court accepted an adverse inference jury instruction which was read twice to the jury (i.e., Lester deleted photographs from his FB account; one of these could not be recovered and it should be presumed to be harmful).
On appeal, Allied said it was entitled to a new trial because the trial was tainted by Lester's dishonesty and by his lawyer's conduct. The appeals court disagreed, saying that the trial court detailed the many instances of misconduct committed by either Lester or his lawyer as well as the steps the court took to address each instance of misconduct. Additionally, the trial court allowed an adverse inference instruction. Finally, and probably most importantly, the misconduct only resulted in the initial unavailability of evidence that Allied was ultimately allowed to present at the trial. Allied was not prejudiced in the sense that it had all the relevant evidence available even if it had to jump through a bunch of extra hoops to get it.
The trial court ended up reducing a big chunk of the wrongful death award, but for reasons that aren't relevant to the discovery issues. The Virginia Supreme Court found that this was an abuse of discretion and reinstated the full amount of the award. Separately, Allied also complained that one of the jurors was not totally forthcoming about her contacts with Lester's counsel, but the court concluded that the contact which occurred prior to the case was incidental and did not undermine the juror's response about not knowing any of the lawyers in the case.
__
Ouch.
It's tempting for litigants and their lawyers to want to "clean up" their social media accounts, or even change the settings to an account, but as this case shows, this course of action is fraught with danger at best. I don't know the answer to whether a change of setting would be considered a material alteration of an account. I assume the answer is no. Either way, the entire endeavor was handled rather casually in this case.
Here, the lawyer (through a paralegal) directed a party to "clean up" their account. The party complied, but then was not forthcoming about it in deposition. The cover-up is worse than the crime, as they say. The email exchanges between Lester and his legal team (that were obtained by Allied and cited by the court) were cringe-worthy. (Again, entirely understandable, but cringe-worthy nonetheless.)
Although the Facebook spoliation issue didn't upset Lester's case, it ended up costing him and his lawyer a pretty penny.
This case is a good reminder of something we've flagged before: when you delete your Facebook account, you're not really deleting it. The underlying material is still available for an opposing party to try to obtain.
Previous posts:
"A Dark Side of Data Portability: Litigators Love It"
"Court Orders Password Turnover and In Camera Review of Social Media Accounts – EEOC v. Original Honeybaked Ham Co."
"Social Media Discovery Case Update and Tips for Those Seeking Discovery"
"Social Media Discovery Roundup"
"Court Orders Production of Five Years' Worth of Facebook and MySpace Posts – Thompson v. Autoliv"
"Court Orders Disclosure of Facebook and MySpace Passwords in Personal Injury Case — McMillen v. Hummingbird Speedway"
"Judge Offers to Facebook 'Friend' Witnesses in Order to Resolve Discovery Dispute — Barnes v. CUS Nashville"
"Facebook Messages/Wall Posts, Civil Discovery, and the Stored Communications Act — Crispin v. Audigier"
"Plaintiff Can't be Forced to Accept Defense Counsel's Facebook Friend Request in Personal Injury Case — Piccolo v. Paterson"
"Court Orders Plaintiff to Turn Over Facebook and MySpace Passwords in Discovery Dispute — Zimmerman v. Weis Markets, Inc."
[image credit: Kzenon/Shutterstock ("Young people in club or bar drinking cocktails and having fun")]