2H 2018 Quick Links, Part 3 (Keyword Advertising)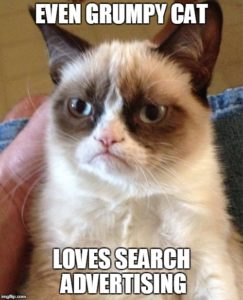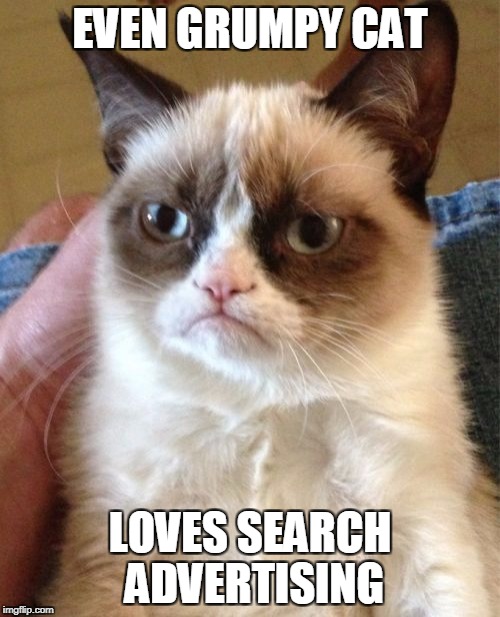 * St. George Executive Shuttle LLC v. Western Trails Charter & Tours LLC, 2018 WL 3350348 (D. Utah July 9, 2018). This is a competitive keyword advertising lawsuit involving the purported trademark "St. George Shuttle" (St. George is a city in Utah). The court denies the defendant's motion to dismiss as premature. What are the odds the court will void the plaintiff's "trademark" before this lawsuit is over?
* LegalForce RAPC Worldwide v. Swyers,  3:17-cv-07318-MMC (ND Cal. July 17, 2018).
Plaintiffs allege that TTC and Trademark LLC "are among the largest purchasers of online advertising (including Google and Bing) for trademark filing-related search terms/keywords", and that said entities "purchase[ ] advertisements whenever consumers perform online search[es] of terms related to the practice of trademark filing, including 'trademark attorney' and 'trademark lawyers'[,] with copy that misleads consumers into believing that they will be represented by attorneys or at least will provide the services by lawful means". According to plaintiffs, TTC and Trademark LLC also "make[ ] false comparisons directly by purchasing keywords that include the term 'Trademarkia,' the website through which [LegalForce RAPC] perform[s] only attorney-led trademark filing services, and falsely comparing it with the unauthorized practice of law services of TTC [and Trademark LLC]." (see also FAC ¶ 32.e (alleging TTC and Trademark LLC "use[ ] advertising links that appear to be describing an attorney-led service by bidding on Google Adword keywords such as 'trademark attorney' as a bait to attract consumers to click on them, but then direct[ ] these same consumers to [their respective] trademark services provided by nonattorneys").)

The TTC Defendants and the Trademark Defendants argue plaintiffs have not complied with Rule 9(b). Again, plaintiffs do not argue they have so complied, but, rather, argue Rule 9(b) does not apply, which argument, the Court, for the reasons stated above, finds unpersuasive. Further, plaintiffs have not complied with Rule 9(b), as they fail to identify the "copy" in the "advertisements . . . that misleads consumers", fail to identify the content of any statement that "falsely compar[es]" LegalForce RAPC's services with those of TTC and/or Trademark LLC, fail to identify who published the advertisements and made the challenged statements therein, and fail to state when such acts occurred.

Further, to the extent the claim is based on a theory that consumers who, after performing an internet search using terms such as "trademark attorney, "trademark lawyers," or "Trademarkia" in an effort to locate an attorney, ended up viewing TTC's website, such a claim, to be cognizable under the Lanham Act, would require a showing that TTC's website was "likely to mislead consumers" into believing TTC was affiliated with an attorney. See TrafficSchool.com, 653 F.3d at 827-28 (holding defendant website known as "DMV.org" was designed in manner "likely to mislead consumers into thinking [defendant] was affiliated with a government agency"). Here, however, plaintiffs fail to allege sufficient facts to support a finding that such consumers would be likely to believe they were viewing a website operated by attorneys, particularly, given plaintiffs' acknowledgement that TTC's website states TTC "is not a law firm and," that "its trademark filing service is not a legal service," and that it "may not perform services performed by an attorney."

Accordingly, to the extent the Lanham Act claim is based on the use of keywords, the claim is subject to dismissal.
* Lasoff v. Amazon.com, Inc., 2018 WL 3720029 (9th Cir. Aug. 6, 2018):
We first turn to the infringement claim. The district court determined that Mr. Lasoff owns a valid and protectable trademark in the term "Ingrass." Mr. Lasoff argues that Amazon infringed that trademark by purchasing the term Ingrass as part of its keyword advertising program. But we have held that Amazon is permitted to use a trademarked search term to direct consumers to competing products, as long as the search results are clearly labeled. Mr. Lasoff did not provide any evidence that the search results here were not clearly labeled.

At oral argument, Mr. Lasoff argued that Multi Time Machine is distinguishable because it involved competing watches, while Mr. Lasoff's product is artificial turf. He argued that consumers are more easily confused in the turf market because the products are more similar than the items for sale in the watch market. We disagree. The question is whether consumers are confused by the search results, and those results display the trademarked product names. The display of names in a set of search results is not made more or less confusing simply because the underlying products might be watches or turf.

Mr. Lasoff argued more generally that the law should be different and that most people he talked with agreed with him that what Amazon did was improper. We are not sure that his assertion is correct, but that is an argument that would need to be addressed to Congress. Mr. Lasoff would like to ask a jury to decide what the law should be, but that is not the function of a jury. A jury determines facts, based on the law as it is instructed by the court. Amazon's use of "Ingrass" in search engine advertising did not violate Mr. Lasoff's trademark under the law, and a jury could not change that.

Mr. Lasoff also argued that disputed facts should have precluded summary judgment. He noted that, before the district court, he contested the extent of Amazon's control over its keyword advertising program. According to Mr. Lasoff, this control was relevant to the question of whether Amazon's use of the Ingrass trademark was a "use[ ] in commerce" for purposes of the Lanham Act. He also noted that he contested Amazon's argument that it was not liable because the keyword advertising program was "fully automated." But the district court decided both of those issues in Mr. Lasoff's favor. Thus, Mr. Lasoff failed to establish the materiality of any purportedly disputed fact.

Finally, we turn to the false advertising claim. Mr. Lasoff's false advertising claim fails because it was duplicative of his infringement claim. False advertising and infringement are two distinct bases of liability. False advertising claims are based on "false representations in advertising concerning the qualities of goods or services." Here, Amazon did not make any statements about the quality of Mr. Lasoff's products.
* Boost Beauty, LLC v. Woo Signatures, LLC, 2018 WL 5099258 (C.D. Cal. Oct. 15, 2018). The following allegation survived a motion to dismiss:
Plaintiff clearly alleges that it owns the trademark "BoostLash®" and that defendants "purchased the Google AdWords 'Boost' and 'Lash,' and used the words 'Boost' and 'Lash' together with a space added in between as 'Boost Lash' as a search engine advertisement to drive traffic to their website, and sold a same, but competing, product." In so doing, plaintiff claims that defendants "used, and are using in commerce the confusingly similar 'Boost Lash' mark in connection with the promotion, marketing, advertising of eye-lash enhancement products in a manner which is likely to cause confusion." Plaintiff claims that defendants are confusing consumers into thinking that defendants' product is associated with plaintiff's.
* Engineered Tax Services, Inc. v. Scarpello Consulting, Inc., 2018 WL 3899223 (S.D. Fla. July 31, 2018). Competitive keyword ad lawsuit fails when the court concludes that "Engineered Tax Services" is descriptive and the putatitve owner didn't show sufficient secondary meaning.