Non-Compete Applies To Facebook Page for Unlaunched Business–Joseph v. O'Laughlin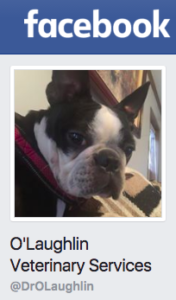 This is another case where the defendant allegedly solicits customers or employees over social media in the face of a restrictive covenant. We recently blogged a couple of cases involving solicitations over LinkedIn. This case involves solicitations over Facebook.
O'Laughlin sold his vet clinic to Joseph. The sale agreement contained a non-compete clause that prohibited him from opening a clinic or soliciting patients or employees within 50 miles of the location he sold. The covenant was valid for five years. He sold the clinic for $750,000.
Six months later, O'Laughlin filed a zoning petition to operate a clinic at a location which was 8 miles from the clinic he sold. He formed an entity, create a Facebook page, purchased equipment, and published a "coming soon" page on Facebook. A link directed users to the prospective location in question.
Joseph filed a lawsuit seeking to enforce the covenant and sought injunctive relief. The trial court entered the injunction. O'Laughlin appealed. On appeal, O'Laughlin argued that he did not actually operate a clinic within the prohibited area, and merely creating a Facebook didn't amount to a violation. He tried to bill these actions as merely "preparatory". The court is not persuaded.
As an initial matter, the language of the restrictive covenant was broad. It did not cover just the veterinary practice. It also covered engaging or participating in a competitive business. In the court's view, this encompasses forming an entity, purchasing an equipment, and applying for a zoning exception.
The court also focuses on his solicitation of customers through social media. The court finds his operation of a Facebook page and communications with prospective customers violated the clause:
The resounding purpose of the . . . page, and the attendant communications . . . was to inform followers of the page, including former clients, that he intended to open a new clinic and to keep them apprised of his progress. There is but one reason for O'Laughlin to create the . . . page and maintain contact with former clients: to solicit their business.
The court says this alone demonstrates Joseph's entitlement to relief. The court also finds the remaining elements met and rejects O'Laughlin's arguments regarding the scope of the restrictive covenant.
__
This case is a good contrast to the LinkedIn cases where the court looked in to the nature of the post to determine whether it was a solicitation. Here, the defendant operated a page that had no other purpose than to advertise his prospective business. On top of that, he actually contacted his former clients, so there was little dispute about the purpose of the page. Nor was there any dispute about the location where he was planning on opening a clinic. The Facebook page pointed to a prospective location and the zoning variance application did as well.
Eric's Comment: Here's the part I don't understand. O'Laughlin was 6 months into a 5 year non-compete. Was he doing all of this preparatory work–tying up capital and spending lots of time–4.5 years in advance of when he could launch? I could see how a court might be skeptical about the intent of this "preparatory work."
Case citation: Joseph v. O'Laughlin, 2017 WL 3599048 (Pa. Super Ct. Aug. 22, 2017)
Related posts:
Job Posting to LinkedIn Group Doesn't Violate Non-Solicitation Clause — Enhanced Network Solutions v. Hypersonic Technologies
'Blatant Sales Pitch' on LinkedIn Likely Violates Non-solicitation Clause–Mobile Mini v. Vevea
LinkedIn Connection Request Doesn't Violate Non-Solicitation Clause—Bankers Life v. American Senior Benefits