Yelp Gets Another Anti-SLAPP Victory in Lawsuit Over Consumer Review—Bernath v. Tabitha J.
Bernath v. Tabitha J., 1305-06167 (Ore. Cir. Ct. Aug. 26, 2013)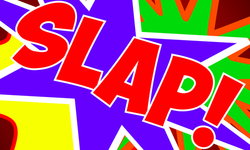 The plaintiff, who is also a lawyer (and surely you recall how I feel about lawyer-plaintiffs), has repeatedly written about this case online focusing on different facts, but I'm only going to address what the court says. The court says Bernath sued Yelp for a review written by a user, Tabitha J. In a very brief opinion, the court says Yelp is protected by Oregon's anti-SLAPP law because (1) the review concerns a matter of public interest, and (2) Bernath can't win against Yelp due to 47 USC 230. This should mean that Bernath will have to write a check to Yelp for its legal defense.
Yelp has won anti-SLAPP rulings before (see, e.g., Demetriades v. Yelp), so this case doesn't really break any new ground. Still, the case offers another data point of how 47 USC 230 and anti-SLAPP laws mutually reinforce each other in the efforts to curb unmeritorious lawsuits over third party content.
Related posts:
* Dentist's Defamation Lawsuit Against Yelp Preempted by Section 230–Braverman v. Yelp
* Blasting Your Landlord Online? Pick Your Words Wisely
* The Latest Insidious Tactic To Scrub Online Consumer Reviews
* Building Owner Can't Discover the Identity of Tenant Who Writes Bashing Yelp Review
* Two More Cases Hold That Anti-SLAPP Laws Protect Consumer Reviews
* We Need Federal Anti-SLAPP Legislation, But Sen. Kyl's "Free Press Act of 2012" Isn't the Answer (Yet)
* Lawsuit Against Avvo for Lawyer's Profile Dismissed as SLAPP–Davis v. Avvo
* Dentist Pays Sizable Penalty for Not Knowing 47 USC 230–Wong v. Jing
* CA Anti-SLAPP Cases Involving Consumer Reviews as Matters of Public Concern
* Dentist Review on Yelp Gets Partial Anti-SLAPP Protection–Wong v. Jing
* Stress-Relieving Company Gets Anti-SLAPPed Per 230
[Photo credit: Comic Marvel Design // ShutterStock]