Two More Cases Hold That Anti-SLAPP Laws Protect Consumer Reviews
By Eric Goldman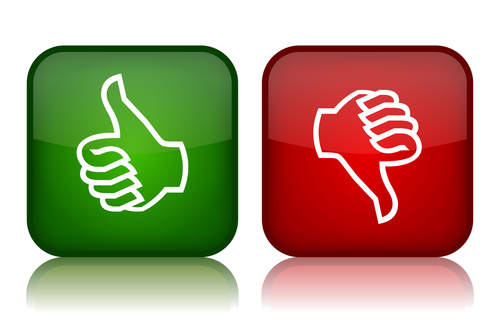 Every anti-SLAPP law is worded differently, but some statutes protect statements on "matters of public interest," "issues of public concern" or something similar. This language usually doesn't explicitly reference consumer reviews of marketplace offerings, but my position is that consumer reviews should categorically qualify as matters of public interest because they help consumers make better marketplace choices, and society benefits from more efficient marketplaces. Typically– but not always–courts have reached this result, but sometime with more drama than necessary. Thus, it's nice to see two clean rulings finding that consumer reviews qualify for anti-SLAPP protection.
Colocation America, Inc. v. Archie Garga-Richardson, 2012 WL 6098545 (Cal. App. Ct. December 10, 2012)
Garga-Richardson was the plaintiff's customer until they had a falling-out (over Colocation America's termination of Garga-Richardson's colocation account after he allegedly launched a DoS attack). He posted negative reviews all over the Internet (see, e.g., the Yelp review), including at his personal website ScamFraudAlert.com, containing the following assessment:
When dealing or conducting business with Mr. Albert Ahdoot dba Colocation America, Inc … and his related businesses or data centers, please exercise CAUTION AND CARE as Mr. Ahdoot is not a man of his word.
The parties dispute whether this posting involves an "issue of public interest." Citing Chaker v. Mateo, the court says yes:
Consumer information is generally viewed as a matter of public interest. (Wilbanks v. Wolk, supra, 121 Cal.App.4th at p. 898.) The server hosting provided by Colocation America potentially attracted a large number of possible customers, since many if not most businesses now rely on servers for storing data and facilitating Internet connectivity. A comment (whether fair or not) on the business practices and honesty of a server hosting provider is indisputably a form of consumer information, and it therefore concerns a matter of public interest. (emphasis added)
AR Pillow Inc. v. Maxwell Payton, LLC, 2:11-cv-01962-RAJ (W..D. Wash. Dec. 4, 2012) [warning: 6MB file]
I previously blogged this dispute. The plaintiff makes foam wedge pillows to combat infant reflux. The defendant isn't a typical consumer; instead, she resold the pillow until she decided it wasn't advisable for her audience, so she dropped the pillow from her product line and wrote a negative review of the pillow.
The court says the review "provides a general warning to consumers visiting her website regarding her concerns with the performance of another company's product," and thus it qualifies as a matter of public concern. The court doesn't expressly base this conclusion on the underlying childrens' health issue, though that certainly didn't hurt. Because the review qualified for anti-SLAPP protection, the court dismisses the defamation and tortious interference claims and awards the defendants their attorneys' fees plus Washington's statutory anti-SLAPP bonus of $10,000 per defendant (a total of $30,000).
More Reading
* Ripoff Report and Topix Postings Protected by California's Anti-SLAPP Law–Chaker v. Mateo
* We Need Federal Anti-SLAPP Legislation, But Sen. Kyl's "Free Press Act of 2012" Isn't the Answer (Yet)
* Texas Ruling Shows the Benefits We'd Get From a Federal Anti-SLAPP Law–American Heritage Capital v. Gonzalez
* Ninth Circuit Upholds Anti-SLAPP Ruling for Blogger/Griper–Sedgwick v. Delsman
* CA Anti-SLAPP Cases Involving Consumer Reviews as Matters of Public Concern
* Dentist Review on Yelp Gets Partial Anti-SLAPP Protection–Wong v. Jing
* Recent Anti-SLAPP Developments
* Why I Support HR 4364, the Proposed Federal Anti-SLAPP Bill
[Photo credit: Thumbs up and down buttons // ShutterStock]