Creating Parody Social Media Accounts Doesn't Violate Computer Fraud & Abuse Act – Matot v. CH
[Post by Venkat Balasubramani]
Matot v. CH, et al, 13-cv-153-TC (D.Or.) (Report and Recommendation, Aug. 19, 2013) (Order Dismissing Lawsuit, Sept. 26, 2013)
This is a strange lawsuit brought by an assistant middle high school principal who alleged that defendants (students) created social media accounts using the principal's name and likeness. Defendants allegedly posted materials, including some which were obscene, that caused his reputation to be diminished.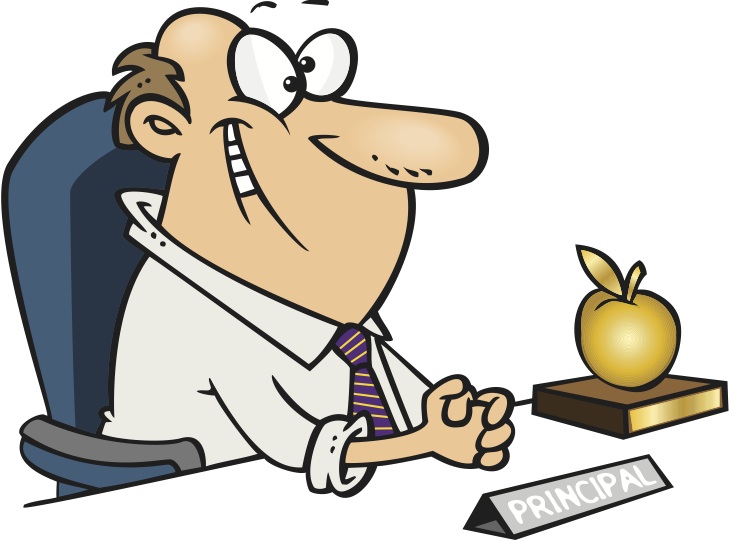 He brought suit against defendants and their parents, alleging claims under the Computer Fraud and Abuse Act and for defamation and negligent supervision.
On a motion to dismiss brought by one of the defendants, the court finds that plaintiff failed to adequately allege a cause of action under the CFAA. Reviewing the CFAA case law, the court says that plaintiff's cause of action is premised on defendants' use of protected computers beyond the scope of authorization (i.e., use in a way that "exceeded authorized access"). Finding that Nosal, Brekka, and US v. Drew all frowned upon this as a legal theory (particularly when restrictions are contained in terms of use agreements), the court rejects the claim. In front of the magistrate judge, plaintiff requested leave to add a RICO claim, but the judge rejects this:
Congress did not intend to target the misguided attempts at retribution by juvenile middle school students against an assistant principal in enacting RICO.
Talk about the understatement of the century!
The district court judge adopts the magistrate's recommendation and dismisses the lawsuit.
__
In resolving the CFAA issue, the court bypasses the question of whether Matot, the principal, had standing to pursue the claim in the first place. Unlike in the Lori Drew case, Matot was bringing a civil claim, and this is only available when his protected computer is accessed without authorization. Facebook or Twitter would not have this standing problem, but Matot most certainly does.
A couple of other issues lurking in the background that the court does not delve into: (1) whether Matot's attempt to hold the parents liable works under the CFAA (where many courts have found the statute does not provide for derivative liability) and (2) how the students' First Amendment rights affect the analysis.
Anyway, a wacky lawsuit that the court makes short work of, but we haven't seen a ton of e-personation cases cycle through the courts so I thought it was worth flagging. (Question as to whether the students' behavior constitutes e-personation, identity theft, or one of the many other legal theories people have tried to argue fits the "creation of fake social profile" scenario.)
I don't know whether school principals are thin-skinned (and overly litigious), but by pursuing this lawsuit Matot certainly lives up to the stereotype.
[edited to reflect that Matot is an asst. middle school principal, which makes his litigation effort that much more over the top]
RELATED POSTS:
Logging Into Someone Else's Facebook Account and Posting Messages on Their Friends' Walls Could Be Identity Theft — In re Rolando S.
Employee's Claims Against Employer for Unauthorized Use of Social Media Accounts Move Forward–Maremont v. SF Design Group
Accessing Ex-girlfriend's MySpace Account and Posting Offensive Content Results in Conviction
Griping Patient Goes Too Far Posting Fake Content in Doctor's Name–Eppley v. Iacovelli
Mortuary Student Can Be Disciplined for Facebook Posts–Tatro v. University of Minnesota
Suspension for Facebook/YouTube Rap Video Critical of High School Coach Does not Violate First Amendment – Bell v. Itawamba County School Board
Racy Teen Photos Posted to Facebook Are Constitutionally Protected Speech–TV v. Smith-Green
Mortuary Sciences College Student Disciplined for Threatening Facebook Posts–Tatro v. University of Minnesota
Student Loses First Amendment Fight To Call School Officials "Douchebags" After Four Years Of Litigation–Doninger v. Niehoff
Nursing School Can't Expel Students for Posting Photo to Facebook–Byrnes v. Johnson County CC
Sending Politically Charged Emails Does Not Support Disturbing the Peace Conviction — State v. Drahota
Private Facebook Group's Conversations Aren't Defamatory–Finkel v. Dauber
Third Circuit Schizophrenia Over Student Discipline for Fake MySpace Profiles
Private High School Not Liable for Cyberbullying–DC v. Harvard-Westlake
Nursing Student's Blog Post Doesn't Support Expulsion–Yoder v. University of Louisville
Principal Loses Lawsuit Against Students and Parents Over Fake MySpace Page–Draker v. Schreiber
Court Upholds Student Suspension For YouTube Video of Teacher
Teenager Busted for Creating Fake "News" Story
[photo credit: shutter stock / Ron Leishman: ARRAY(0x6f28b00)]