Social Media Producer's Counterclaims Based on Website Ownership Rejected – Ardis Health v. Nankivell
[Post by Venkat Balasubramani]
Ardis Health v. Nankivell, 11 Civ. 5013 (S.D.N.Y. Oct. 23, 2012)
One of the many social media ownership disputes we blogged about was Ardis Health v. Nankivell, where a company sought, among other things, social media passwords from its ex-employee. Based on the existence of a written agreement, the court awarded injunctive relief and required the ex-employee to turn over the passwords: See "Ex-Employee Converted Social Media/Website Passwords by Keeping Them From Her Employer–Ardis Health v. Nankivell." (Eric's advice is still on point. Get the passwords before you sever the relationship.)
[Eric's note: on that point, query if asking her for the passwords would have been illegal under the new statutes regarding social media passwords. I still can't believe the California legislature completely missed the fundamental issue that employers and employees routinely dispute who owns a social media account.]
The ex-employee (Nankivell) brought counterclaims asserting ownership over the "whatsinurs" website. She claimed it was a separate project her and her former employer undertook as a joint venture.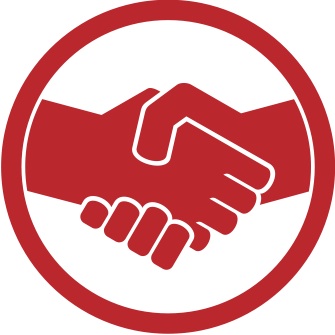 She also alleged sexual harassment based on a hostile work environment, but the court declines to exercise supplemental jurisdiction over these claims.
Partnership claim: The parties did not have a written partnership agreement (or separate contract) governing their relationship for the "whatsinurs" site. Jordan Finger, the owner of Ardis Health—her employer—circulated a draft "founder's agreement," but it was never signed. She had one of her attorneys review it, and in the meantime, Finger terminated her via email. Nankivell thus had to argue they had created a de facto partnership based on the conduct and understanding of the parties, and the court finds that she will be unable to do so. She failed to make any allegations that the parties agreed to share any losses (as opposed to profits) from the venture, and the two documents relevant to the relationship (the proposed founder's agreement and the termination email) did not contain any evidence of such an understanding. Accordingly, the court says that she won't be able to make out a claim for a partnership.
Conversion of the website: Nankivell also brought a claim for conversion based on the website, and the underlying domain name, trademark, trade dress, and copyright. The court says that this claim is preempted:
The gravamen of [her] claim is that she 'created' the Whatsinurs website, including its 'design' and 'dinstinctve look,' and that [defendants] exercised 'unauthorized dominion' over the work and presented it to the public as their own.
The subject matter of the dispute (the website) is covered by the Copyright Act, and her claims lack an extra element. Thus the claims are preempted. The court also says that her claims for conversion of the copyright, trademark, trade dress, and domain name fail because she failed to allege that she had demanded her property back.
The court also dismisses her unjust enrichment and quantum meruit claims, finding them preempted.
__
Ouch. This is a rough break for Ms. Nankivell. On the one hand, she violated the cardinal rule of entering into a business relationship without having documentation in place. On the other hand, it's tough to fault her too much since she had an employment relationship in place with Ardis Health. To top it off, her boss sent her a proposed co-founder agreement, so he clearly contemplated some sort of equity relationship with her.
The preferred route here for her would have been to claim joint ownership (authorship) over the assets that she created, regardless of any joint venture, and regardless of the fact that the owner of Ardis registered everything in the name of his entities. That could have avoided the preemption hurdle. The court notes this as a possibility, but for whatever reason flags that she didn't take this route. Either way, the ruling seems fairly draconian from her standpoint, and one that's contrary to the one-time intent of the parties.
Implied joint ownership agreements for websites are pretty much a guaranteed recipe for disaster. We've blogged about a ton of these cases—so many that I've lost count. Aside from the obvious takeaway of make sure you have a written agreement in place before you invest any significant resources, another one is to keep track of what entity's name the joint venture's assets are registered in. (Here, nothing was registered in the name of the joint venture; an entity was not even formed.) It would have helped to have the domain name, trademarks, copyright registrations in the name of a jointly owned entity.
On a related note: I intended to mention an update to the JustBrand / HotHeadz case—another case involving an employer/employee relationship that spawned a putative joint web venture (outside the employment relationship). (See LLC Members in Online Store Venture Bound by Partnership Fiduciary Duties — Health and Body Store v. Justbrand Limited.) There the trial court denied injunctive relief to the employer—who claimed joint venture status—on the basis that the parties failed to execute a written agreement governing essential terms. The Third Circuit vacated, finding that the formation of an LLC, listing entities affiliated with the ex-employees and the employer as equity owners was sufficient to find a joint venture. Therefore, fiduciary duties were owed, and one side (the ex-employees) could not "lock out the other" from control of the website. The Third Circuit sent the case back to the trial court, but the trial court isn't happy turning over control to the employer. The trial court appoints an interim receiver to "manage" any ongoing dissension that arises between the parties. The court says that appointment of a receiver will tax the business and it's unclear whether any assets will be left over. With this mind, the court admonishes the parties to try to settle, although it notes that settlement is unlikely (given that the parties are dug in).
Related posts:
cases involving social media assets:
"Social Media and Trademark Law" Talk Notes
Court Denies Kravitz's Motion to Dismiss PhoneDog's Amended Claims — PhoneDog v. Kravitz
An Update on PhoneDog v. Kravitz, the Employee Twitter Account Case
Another Set of Parties Duel Over Social Media Contacts — Eagle v. Sawabeh
Employee's Claims Against Employer for Unauthorized Use of Social Media Accounts Move Forward–Maremont v. SF Design Group
Courts Says Employer's Lawsuit Against Ex-Employee Over Retention and Use of Twitter Account can Proceed–PhoneDog v. Kravitz
Ex-Employee Converted Social Media/Website Passwords by Keeping Them From Her Employer–Ardis Health v. Nankivell
Court Declines to Dismiss or Transfer Lawsuit Over @OMGFacts Twitter Account — Deck v. Spartz, Inc.
Employee's Twitter and Facebook Impersonation Claims Against Employer Move Forward — Maremont v. Fredman Design Group
MySpace Profile and Friends List May Be Trade Secrets (?)–Christou v. Beatport
Fight Over Access to Log-in Credentials for Blog Does not Trigger Copyright Preemption – Insynq v. Mann
website/co-blogger ownership cases:
LLC Members in Online Store Venture Bound by Partnership Fiduciary Duties — Health and Body Store v. Justbrand Limited
Tea Partiers Wage War Against Each Other Over a Google Groups Account–Kremer v. Tea Party Patriots
Cautionary Tale of Website Co-Ownership–Mikhlyn v. Bove.
Web Vendor Dispute Gets Ugly–Ground Zero Museum v. Wilson
Holding on to a Domain Name to Gain Leverage in a Business Dispute Can Constitute Cybersquatting — DSPT Int'l v. Nahum
Another Cautionary Tale of Joint Website Ownership–TEG v. Phelps [UPDATED]
Web Developer Didn't "Convert" Website–Conwell v. Gray Loon
Ohio Appeals Court: GoDaddy can be Held Liable for Wrongly Transferring Control Over Domain Name and Email Accounts — Eysoldt v. ProScan
[image credit: Shutterstock/Tribalium ("handshake symbol")]