Texas Court of Appeals Rejects Privacy Claims Based on Facebook Firing – Roberts v. Careflite
[Post by Venkat Balasubramani]
Roberts v. Careflite, 2012 Tex. App. LEXIS 8371 (Tex. Ct. App.; Oct. 4, 2012)
This is a companion case to one Eric blogged about, Sumien v. Careflite. Both cases involve EMTs who were fired for making intemperate statements on Facebook. (Roberts said she wanted to "slap" a particular patient; Sumien concurred with Roberts' statements that restraints were appropriate and suggested a "boot to the head".) Sumien's appeal involved his intrusion of seclusion claim based on the fact that his co-workers and bosses saw his comment to Roberts' post. As Eric noted, Sumien loses, and his "I didn't understand Facebook" settings argument is kicked to the curb. ("The "I Didn't Understand Facebook's Privacy Settings" Argument Isn't Persuasive to Judges–Sumien v. CareFlite.")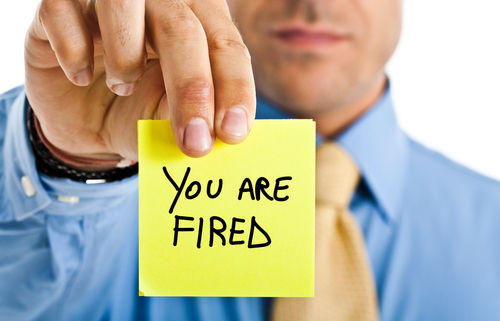 Roberts' appeal was also restricted to her intrusion of seclusion claim. Predictably, the result was the same as in Sumien. Roberts failed to make any credible argument as to why:
Roberts's messages to Calvert or of her comments on Schoenhardt [sic] wall—comments that could be viewed by third parties—constituted an intrusion upon Roberts's seclusion.
The court also rejects her argument that the broad construction by the NLRB of employees' rights to comment on workplace conditions or engage in concerted activity somehow affects her intrusion claim.
__
Eric's comments to Sumien pretty much say it all. You should assume anything you post to an electronic network (that is not a purely private message) is public. Because it is as a practical matter, and courts will treat it as such (the shoulder surfing exception notwithstanding). Intrusion claims in particular are weak, and here the equities overwhelmingly favored Careflite. Roberts was even warned that "the public sees [her] posts," but she nevertheless continued her rant.
The court also appropriately rejected Roberts's argument about the NLRB rules. As to the merits of her discharge, however, it raises an interesting question. The NLRB recently issued one of its first decisions on Facebook firings and the effect of an employer's policy. Here's the NLRB's release: "NLRB finds Facebook posting that caused salesman's discharge at Chicago-area BMW dealership was not protected." The NLRB case involved an employee at an auto dealership who was terminated for Facebook posts. The NLRB took the auto dealer-employer to task for an overly broad policy (with a dissenting opinion). Interestingly, the board found that one of the posts—that complained about the quality of food at a customer event—was protected, but a different post actually precipitated the firing. I haven't dug into the NLRB ruling, but certainly Roberts had a colorable argument that her discussion about restraints was in the ballpark.
Related posts:
The "I Didn't Understand Facebook's Privacy Settings" Argument Isn't Persuasive to Judges–Sumien v. CareFlite
Accessing an Employee's Facebook Posts by "Shoulder Surfing" a Coworker's Page States Privacy Claim — Ehling v. Monmouth Ocean Hosp.
Facebook "Likes" Aren't Speech Protected By the First Amendment–Bland v. Roberts>
Facebook Posts Complaining About Supervisor Conduct do Not Support Retaliation Claim – DeBord v. Mercy Health System
Employee Wins Harassment Claim Based in Part on Co-Workers' Offsite Blog Posts
Overreactive Guidance for Social Networking Du Jour — NLRB Edition
Private Employers and Employee Facebook Gaffes [Revisited] and the prior post Do Employers Really Tread a Minefield When Firing Employees for Facebook Gaffes?
School District Didn't Violate First Amendment for Reassigning Teacher Who Blogged–Richerson v. Beckon
[image credit: Shutterstock]