LiveJournal Wins 512(c) Safe Harbor Ruling For Celebrity Gossip Blog–Mavrix v. LiveJournal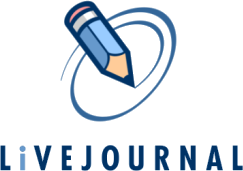 This case involves a LiveJournal blog called "Oh No They Didn't!" (ONTD) that republishes reader submissions about celebrity gossip. There are nine moderators of the blog, including one–Brian Delzer–who became a LiveJournal employee.
Unsurprisingly given the blog's subject, readers submitted celebrity photos copyrighted by third parties, including seven sets of photos allegedly from Mavrix, a litigious photo agency. For reasons the opinion doesn't explain, Mavrix never sent LiveJournal any DMCA 512(c)(3) takedown notices over the photos. Instead, Mavrix just sued LiveJournal. LiveJournal treated the complaint as a 512(c)(3) takedown notice, removed the photos and terminated two users as repeat infringers.
LiveJournal decisively wins summary judgment on 512(c) grounds. LiveJournal didn't have actual knowledge of the infringement because Mavrix didn't send takedown notices. Mavrix argued "red flags of infringement" because paparazzi photos are commonly copyrighted, but the court says paparazzi photos are hard to distinguish from amateur photos. (The court sidesteps the more obvious response that red flags is never conferred on the sole basis that content is professionally generated). In a footnote, the court dismisses the willful blindness argument because LiveJournal regularly honors takedown notices.
LiveJournal didn't exert substantial influence on users, which the court defines as controlling user activities or inducement, because:
users of the LiveJournal service, not LiveJournal, select the content to be posted, put that content together into a post, and upload the post to LiveJournal's service. LiveJournal does not solicit any specific infringing material from its users or edit the content of its users' posts.
The court rejects the argument that moderators other than Delzer are LiveJournal's agents, and says none of the moderators uploaded any of the alleging infringing photos. Mavrix argued that Delzer influenced the other moderators, but its evidence supporting this argument isn't very compelling. The ONTD community adopted submission rules that Mavrix argued would ensure uploaded photos were infringing. Not only did Mavrix overclaim in its paraphrase of the rules, but the rules don't show the requisite level of control or inducement, either.
Finally, the court rejected a 512(j) injunction against LiveJournal (cites omitted):
The undisputed facts show that the only technical measure in LiveJournal's service that could be used to prevent users from uploading Mavrix's photographs in the future is its "anti-spam" system, which can block users from uploading posts with specific keywords. It is also undisputed that LiveJournal has already employed this measure to block posts with the keyword "mavrixonline.com." Mavrix has not shown that any other relief is necessary, or that such relief would be "the least burdensome to the service provider among the forms of relief comparably effective for that purpose."
We have a surprisingly small number of cases interpreting 512(j)'s injunctive standards (see the Wolk case for more about that), so even this brief discussion helpfully expands the canon.
The court summarizes its findings:
LiveJournal, however, merely provides an online platform and makes the platform available to members of the public to create their own individual or communal blogs. Before this lawsuit was filed, LiveJournal did not know of the allegedly infringing posts and was not aware of "red flags" of specific infringement; it did not have the right or ability to control such infringing activity; and upon learning of the posts it promptly removed them from the site. Consequently, LiveJournal is entitled to the protection of the Digital Millennium Copyright Act ("DMCA") safe harbor…
While the case's legal outcome is clear, I have questions about how we got here. My first question is why Mavrix sued LiveJournal instead of the moderators or individual uploaders. My understanding is that Mavrix has not been able to compel LiveJournal to identify the pseudonymous moderators through discovery. If Mavrix had sent takedown notices, they could have obtained any identifying information about the uploaders through a 512(h) subpoena, but no 512(c)(3) takedown notices = no 512(h) subpoena.
My second question is why Mavrix didn't send 512(c)(3) takedown notices. The supplemental first amended complaint harps on Delzer's dual moderator-employment status, but even that doesn't trump the fact that submissions came from readers. I can only speculate that Mavrix simply doesn't like the deal Congress struck in 512 and is hoping the courts will give it a better one.
This ruling is a doctrinal win for LiveJournal, but it's hard to be too excited about it. LiveJournal surely spent many hundreds of thousands of dollars obtaining this summary judgment win (the PACER docket has 140+ entries in less than 18 months)…for a problem that could have been resolved in a matter of minutes if Mavrix had sent 7 takedown notices. Mavrix's refusal to send takedown notices makes this a good case for a 505 fee shift. If the court doesn't grant the fee shift, this case is still a loss for LiveJournal and the UGC industry, despite the favorable courtroom conclusion.
Case citation: Mavrix Photographs LLC v. LiveJournal, Inc., No. 8:13-cv-00517-CJC-JPR (C.D. Cal. Sept. 19, 2014).