IP Expert Brian Love to Become Co-Director of SCU Law's High Tech Law Institute (Cross-Post)
[Apologies for cross-posting this press release, but it's topical.]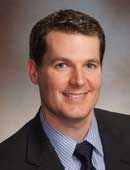 SANTA CLARA, Calif., May 19, 2014 — Santa Clara University School of Law Assistant Professor Brian Love has been named co-director of the university's highly regarded High Tech Law Institute.
Love joined the Santa Clara Law faculty in 2012 and has quickly established himself as an influential voice on patents and other intellectual property (IP) topics.
Eric Goldman, professor and the current director of HTLI, will remain as co-director, working with Love to jointly lead the law school's nationally prominent intellectual property law program. Goldman is reducing his administrative responsibilities due to his wife's lung cancer.
"Since Brian joined the faculty, it's been clear that he would eventually assume a leadership role in the High Tech Law Institute," said Goldman. "We had to accelerate the timeline because of the impact of my wife's illness on my schedule. I am personally grateful for Brian's help as I address my family's needs. At the same time, I am looking forward to working closely with Brian to push our high-tech and IP programs to even greater heights."
Prior to joining Santa Clara Law, Love was a lecturer and teaching fellow at Stanford Law School, where he ran the Law, Science & Technology LL.M. program. Before that he served as a law clerk to Dorothy W. Nelson on the United States Court of Appeals for the Ninth Circuit and to David C. Godbey on the United States District Court for the Northern District of Texas. He also practiced law as a patent litigator with Fish & Richardson. Love received his J.D. from Stanford Law School and studied electrical engineering at the University of Texas at Austin.
"Under Eric's supervision, Santa Clara's high tech program has flourished and achieved a national reputation for excellence," said Love. " I am eager to join Eric in HTLI's efforts to tackle legal issues impacting the tech community, to ensure that our graduates succeed in Silicon Valley and beyond, and to strengthen our ties with alumni, the bench, and the bar."
"The addition of Professor Love to the HTLI leadership team allows us to expand one of the law school's flagship programs and deliver additional value to our students, alumni and the intellectual property community," said Santa Clara Law Dean Lisa Kloppenberg. "We are fortunate to have two talented intellectual property scholars leading the High Tech Law Institute."
About Santa Clara University School of Law. Santa Clara University School of Law, founded in 1911 on the site of California's oldest operating higher-education institution, is dedicated to educating lawyers who lead with a commitment to excellence, ethics, and social justice. One of the nation's most diverse law schools, Santa Clara Law offers its 860 students an academically rigorous program, including graduate degrees in international law and intellectual property law; combined J.D./MBA degree; and certificates in intellectual property law, international law, and public interest and social justice law. Santa Clara Law is located in the world-class business center of Silicon Valley, and is distinguished nationally for our highly ranked program in intellectual property. For more information, see law.scu.edu.
Media Contact
Deborah Lohse | SCU Media Relations | dlohse@scu.edu | 408-554-5121